Opinion
26 plant-based 'seafood' recipes that are 100% ocean-friendly
Kitchen Tips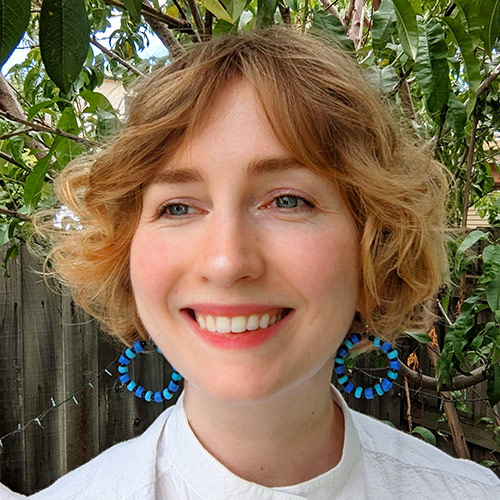 Author: Liv
Published: October 6, 2023
Innovative plant-based 'seafood' recipes and products are making waves in the culinary scene! By using versatile veg ingredients and clever cooking techniques, they make it possible to replicate all kinds of ocean-inspired dishes at home – with none of the fishy business.
As awareness of the link between our food choices and the environment continues to rise, more and more people are setting sail towards more sustainable plant-based eating … and the seafood scene is no exception. 
Add a splash of the sea to your home cooking with these mouth-watering (and ocean-friendly!) vegan recipes: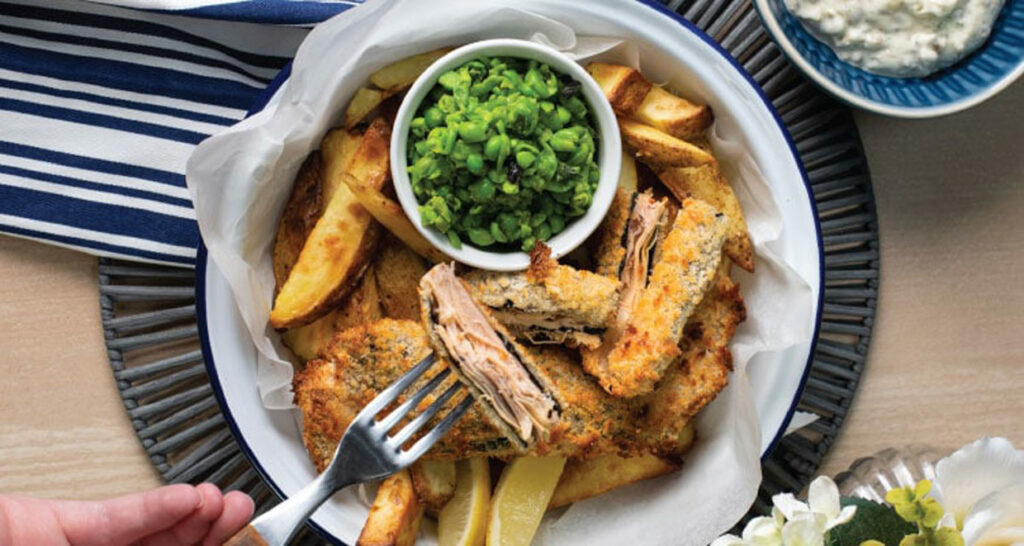 The flaky, melt-in-your-mouth texture of banana blossom makes it a great alternative to fish in meat-free dishes – especially with a crispy nori and breadcrumb coating!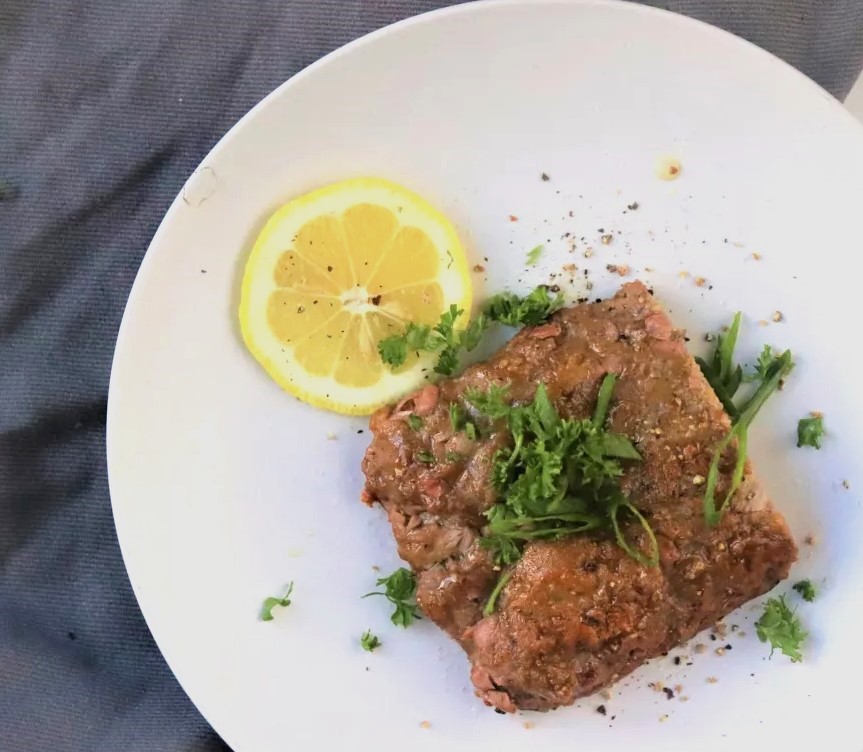 These faux-fish fillets made from tofu, jackfruit, and seitan are super simple and versatile – delicious pan-fried but also ideal for use in seafood-inspired tacos, soups, and stews.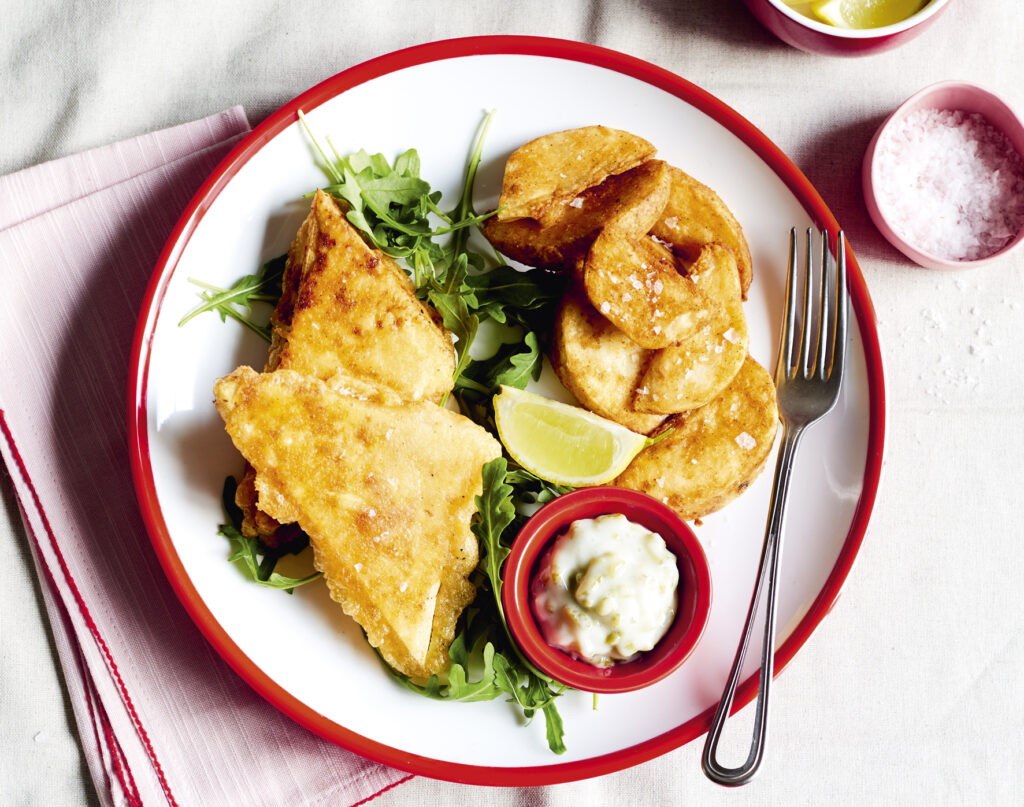 Tofu is nearly unrecognisable in this beachside cafe-inspired recipe. The kelp-infused marinade and crunchy layer of beer batter lend it that authentic fried-fish flavour.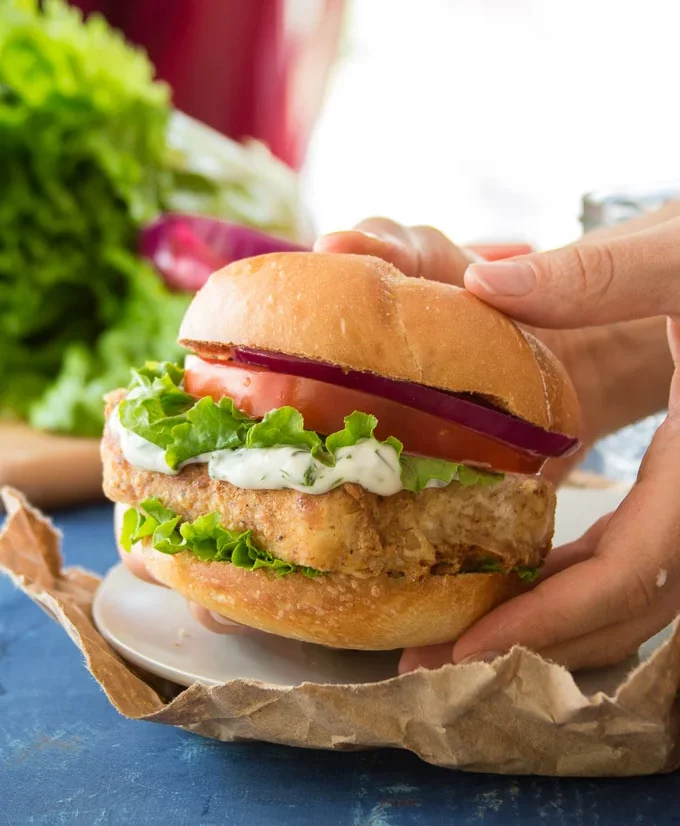 Made with marinated, battered, and fried tofu fillets, and slathered with a creamy homemade tartare sauce, these vegan fish sandwiches are perfect for an easy yet indulgent lunch.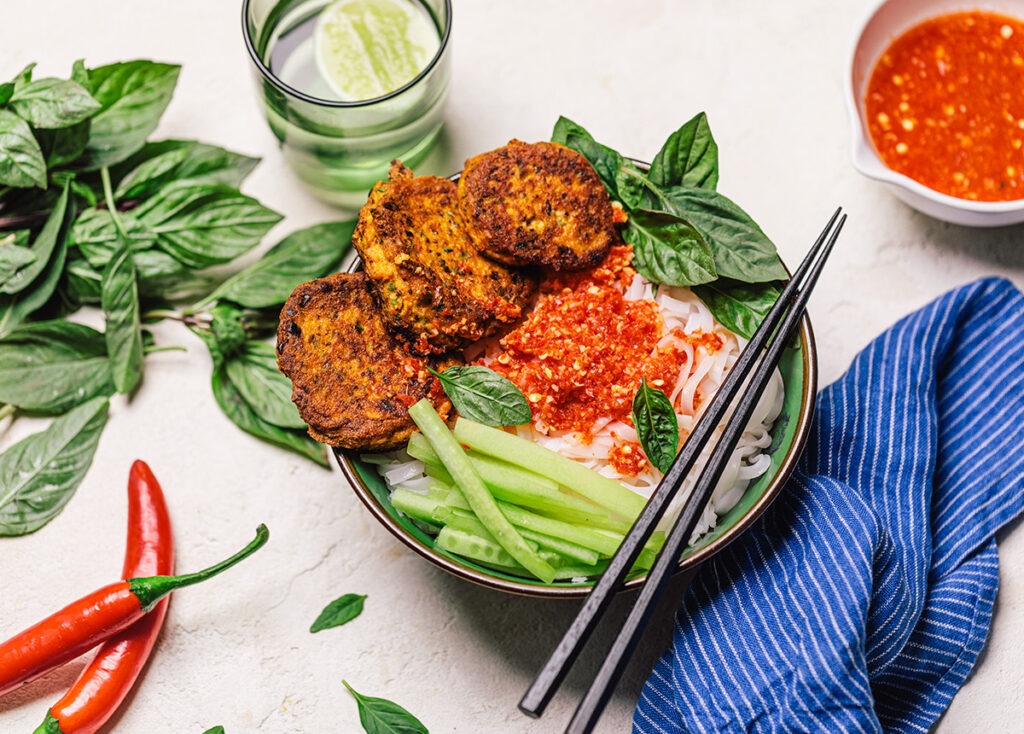 A scrumptious plant-based version of the classic Thai fishcake, these golden, spice-laden patties are amazing either by themselves or as part of a Thai-inspired spread.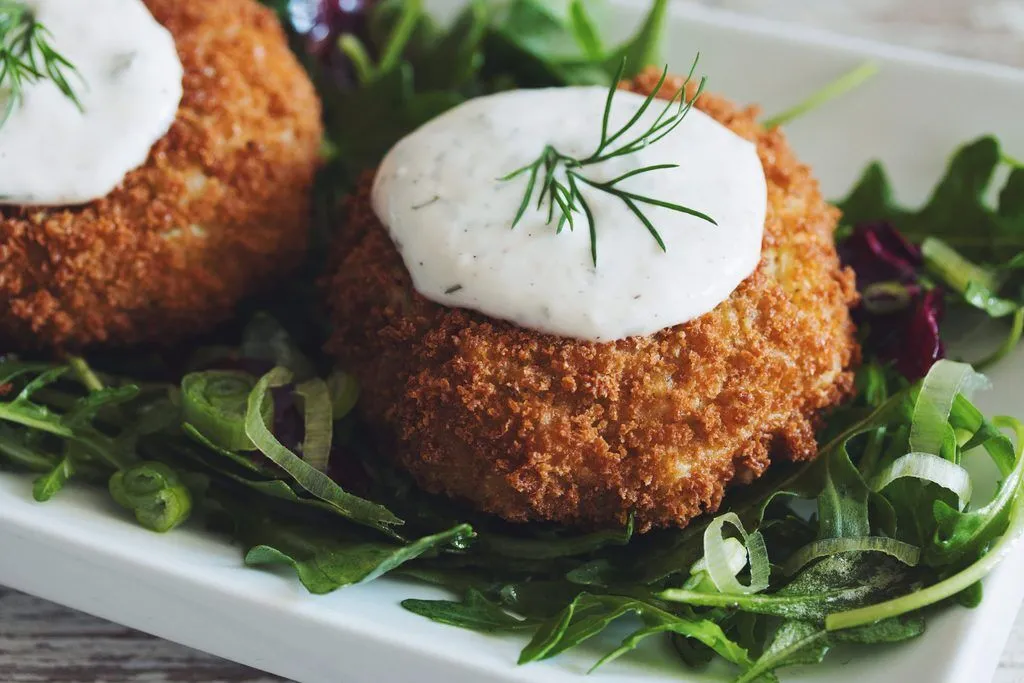 These plant-based crab cakes are so similar in taste, look, and texture to the real thing that you'll have a hard time convincing people they're made of artichokes!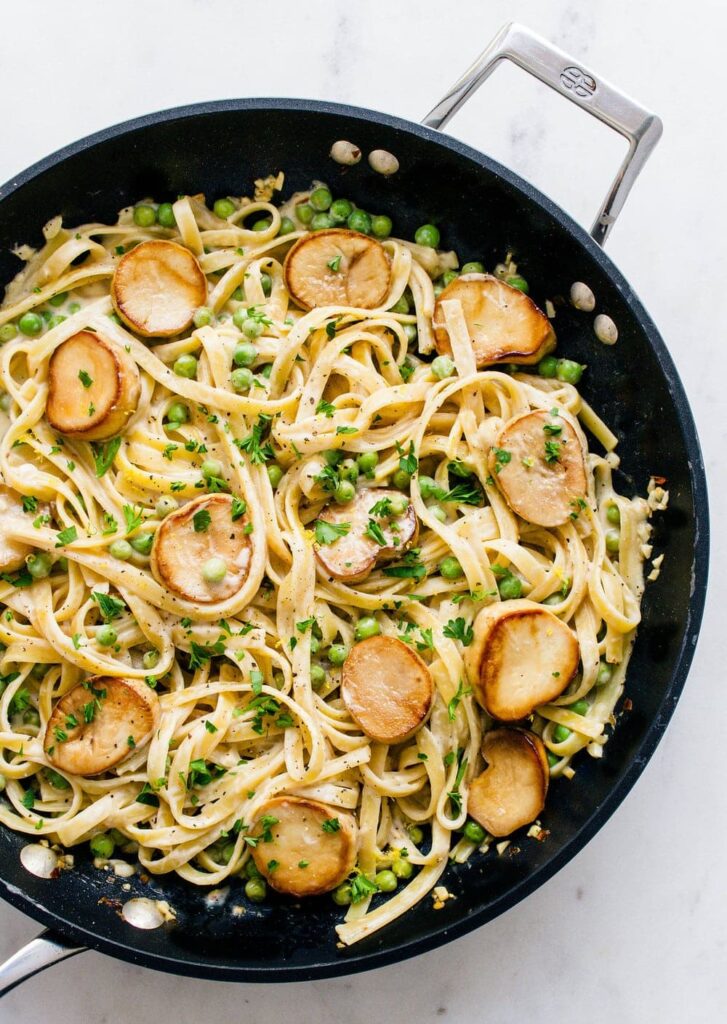 Full of lemony, garlicky flavour and the tender bite of king oyster mushroom scallops, this creamy fettuccine recipe is a must-have addition to your plant-based repertoire.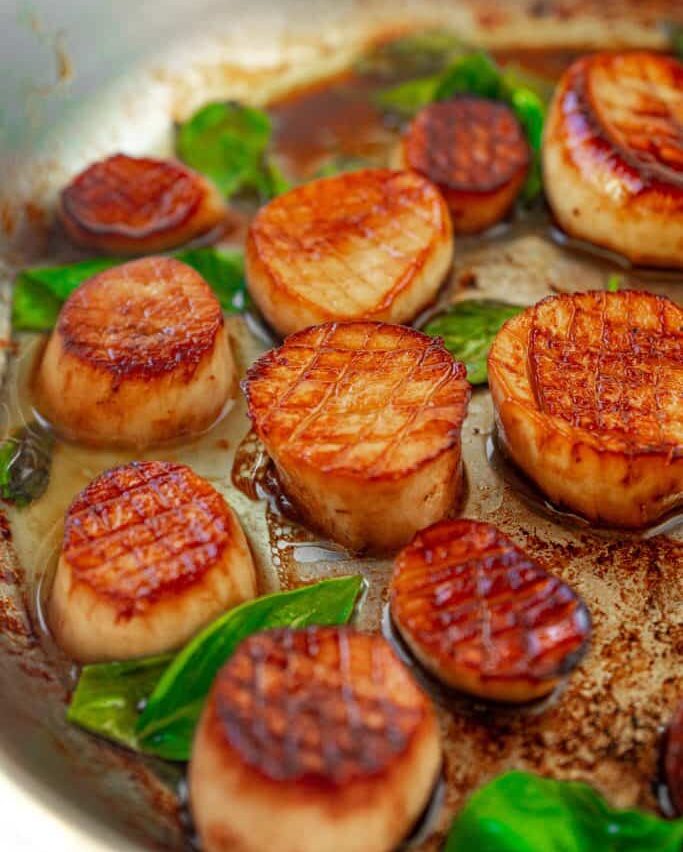 Another recipe in which king oyster mushrooms shine as scallops, this time seared in garlic butter and featuring miso and kelp granules for that salty, sea-inspired effect.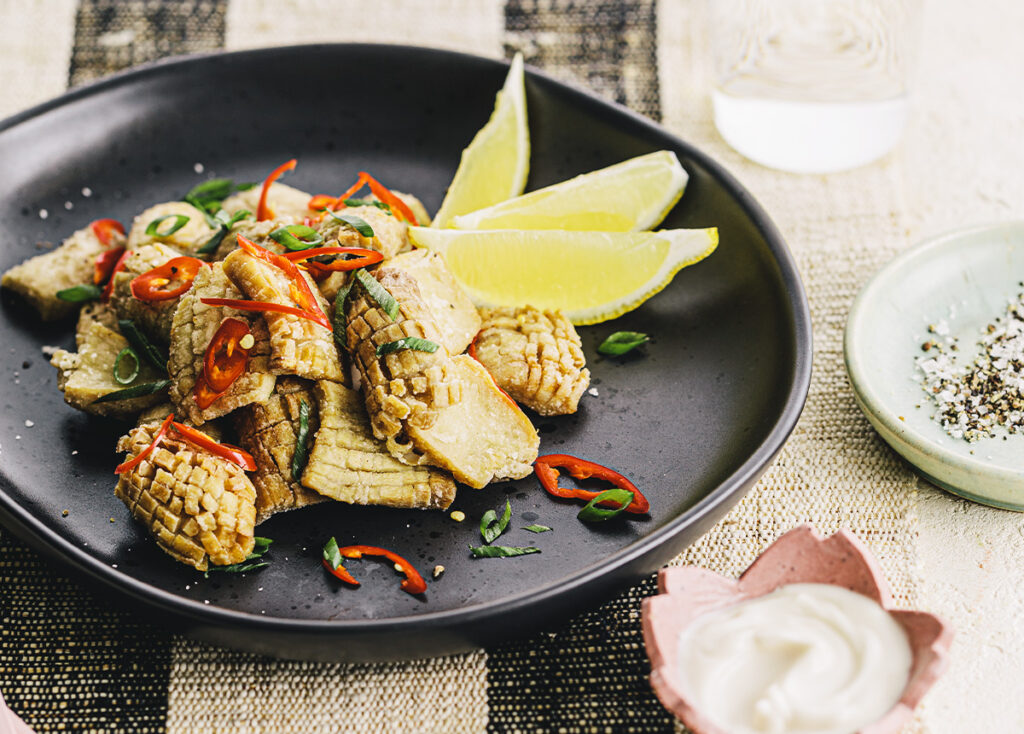 King trumpet mushrooms are transformed in this plant-based take on a familiar seafood classic – and they're so 'meaty' that you truly would not know the difference!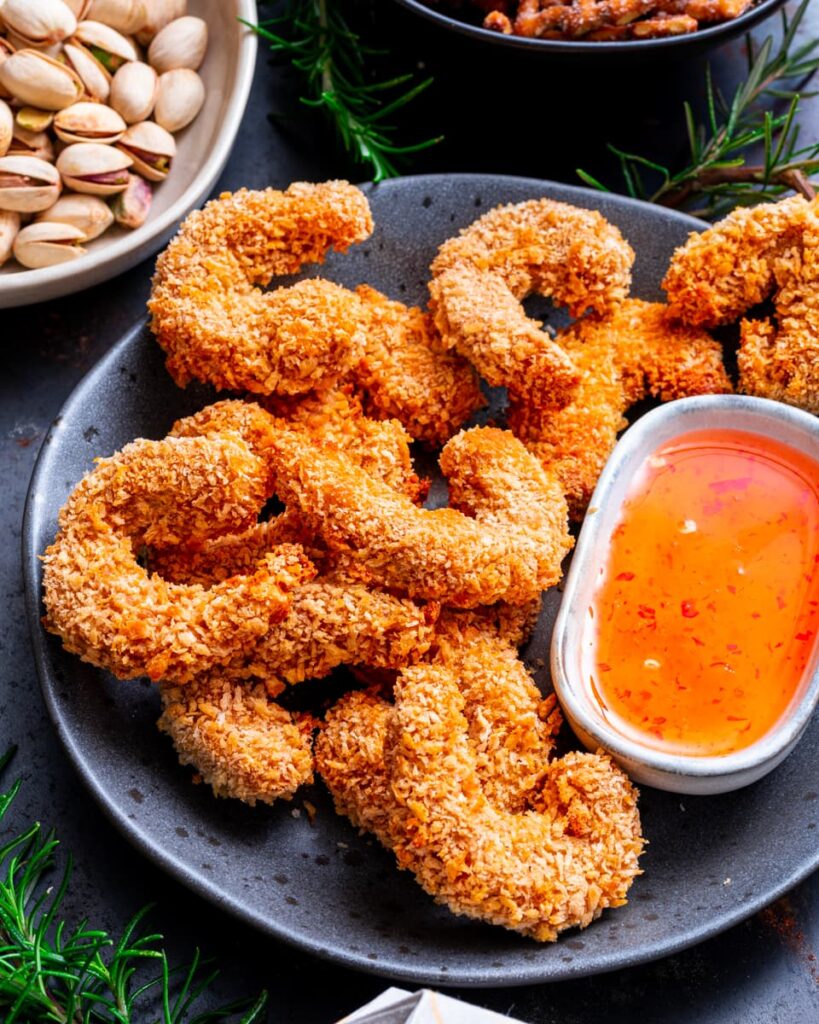 Ready to chuck these panko-coated prawns on the barbie (or in your oven, air fryer, or deep fryer)? They're made primarily from vegan sausages and are just as yum as they look.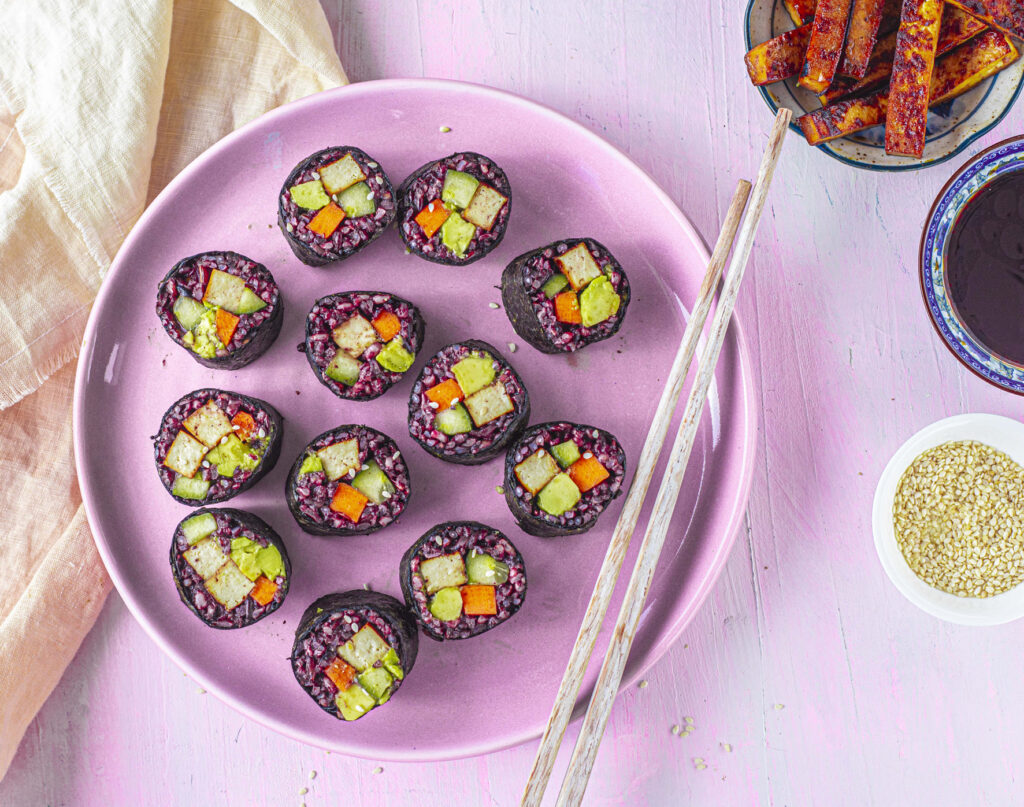 Teriyaki tofu is a delicious go-to for a variety of dishes, including this fantastic fishless sushi recipe – customisable with just about whatever veg you have at home.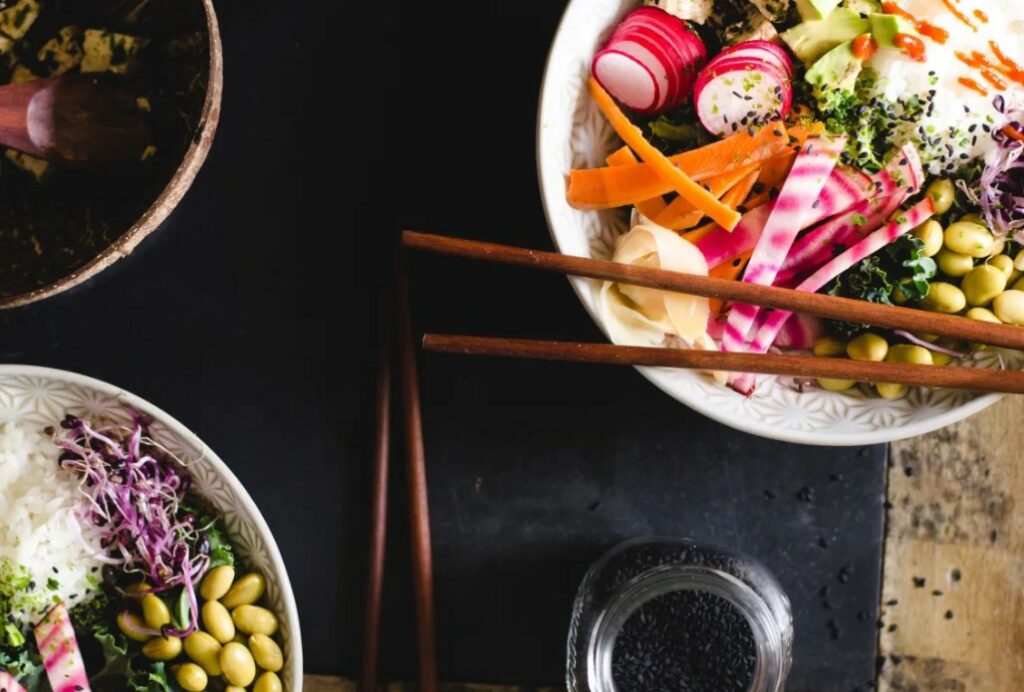 Is this not one of the prettiest bowls you've ever seen? Seaweed and sesame marinated tofu stars alongside fresh accompaniments like radishes, carrot, kale, and avocado.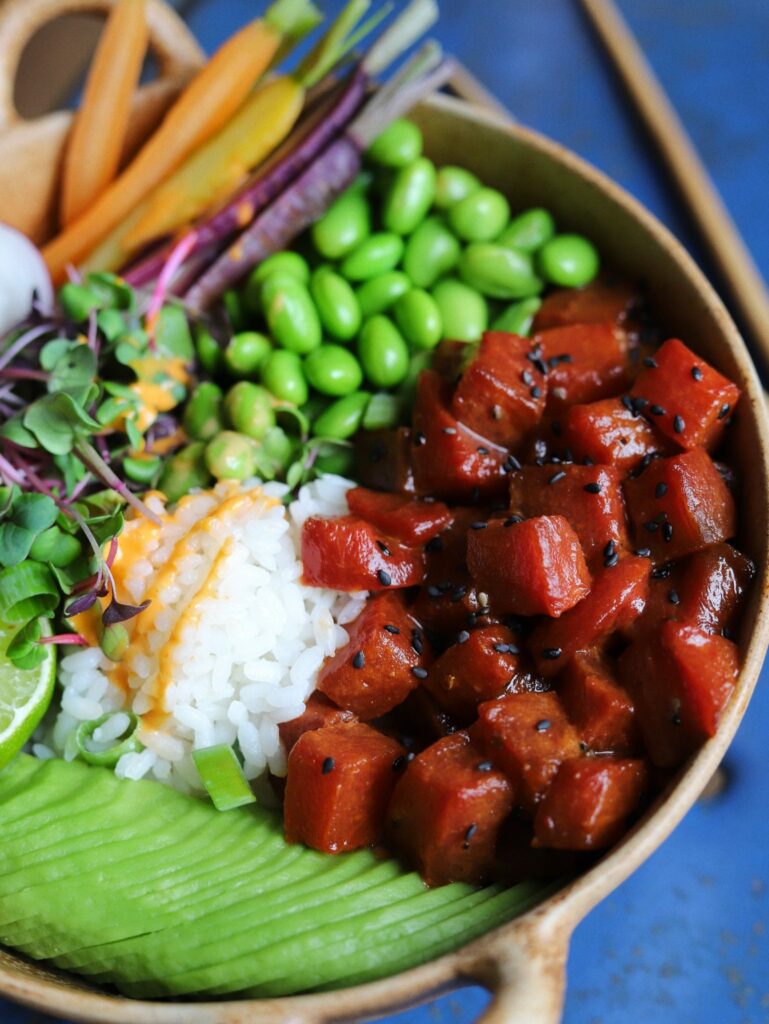 Who knew watermelon could make a convincing alternative to fish? The key is to marinate it, bake it, and let it continue to marinate for a day. Trust us, it's worth the prep time and patience!
This light and refreshing salad features sesame smashed cucumber for crunch, avocado for creaminess, and nori for that pleasant seaweed taste that ties it all together.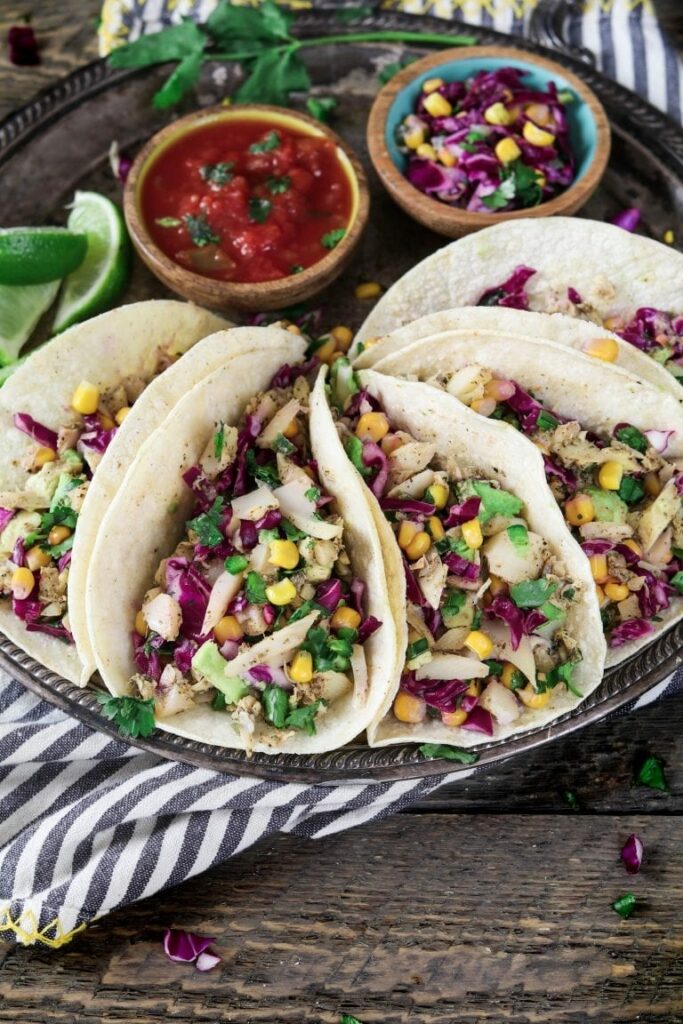 Buttery, flaky heart of palm stands in for fish in these addictive, spicy tacos. The subtle, ocean-like flavour comes from kelp granules and is balanced by a bright and zesty slaw.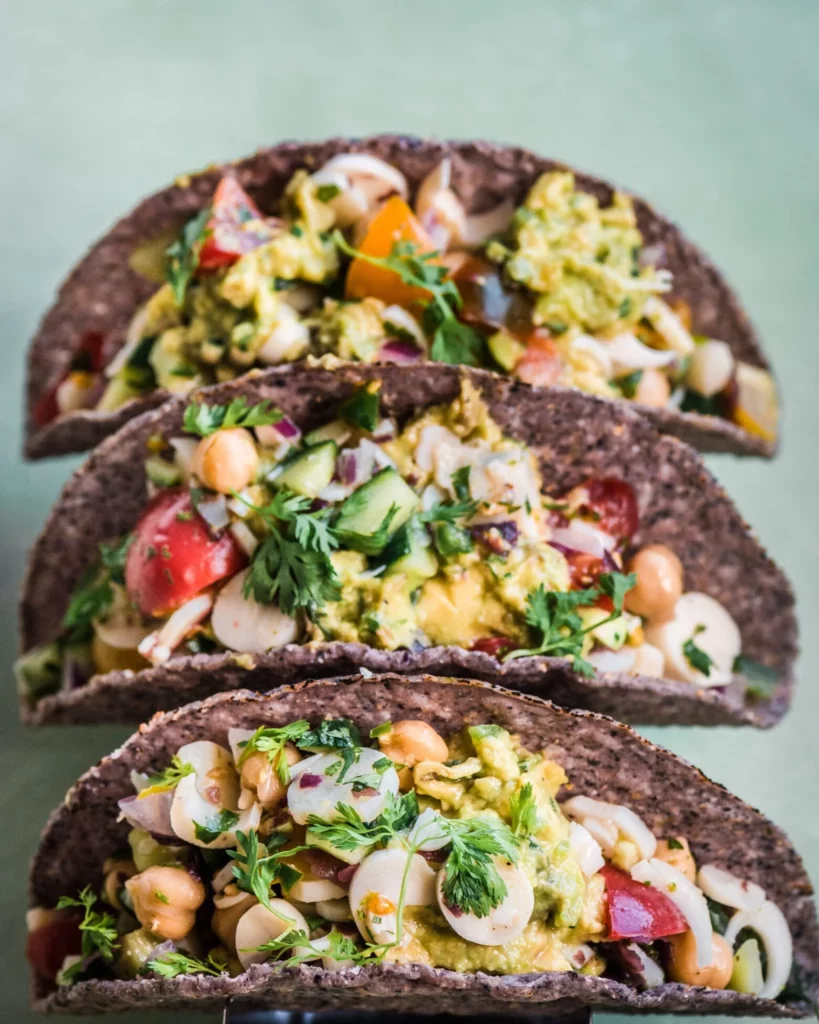 Heart of palm is also a fabulous alternative to ceviche. This taco recipe uses dulse flakes (a type of red seaweed) to impart a slight brininess, and white miso paste for that umami depth.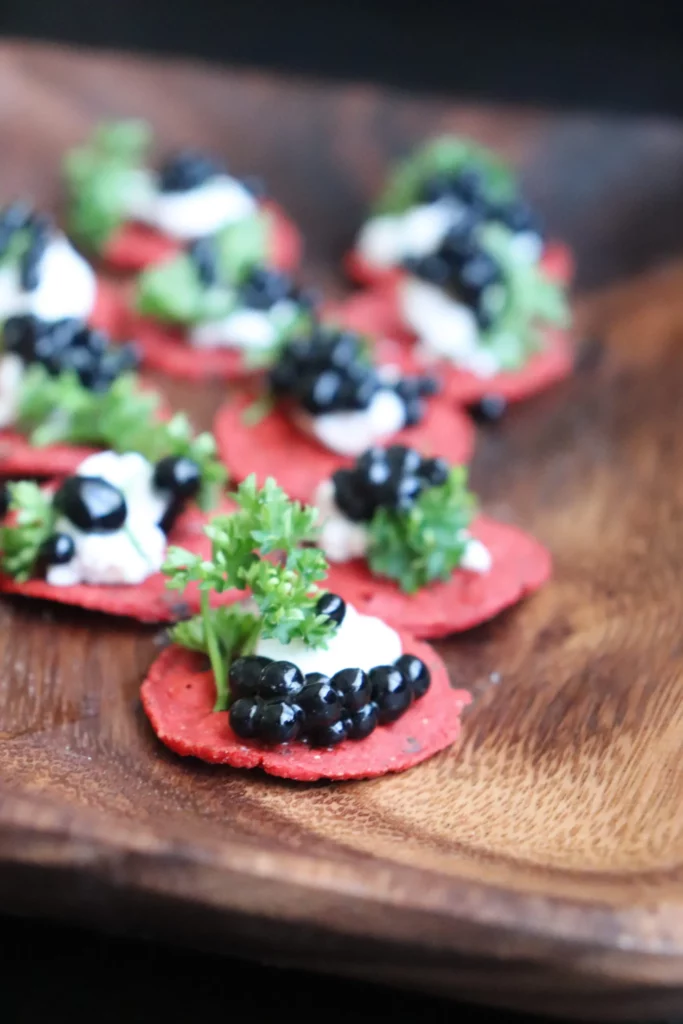 Anything is possible with a little creativity – even vegan caviar! These shiny, jet-black pearls are rich and fishy, guaranteed to impress with their authentic look and surprisingly complex taste.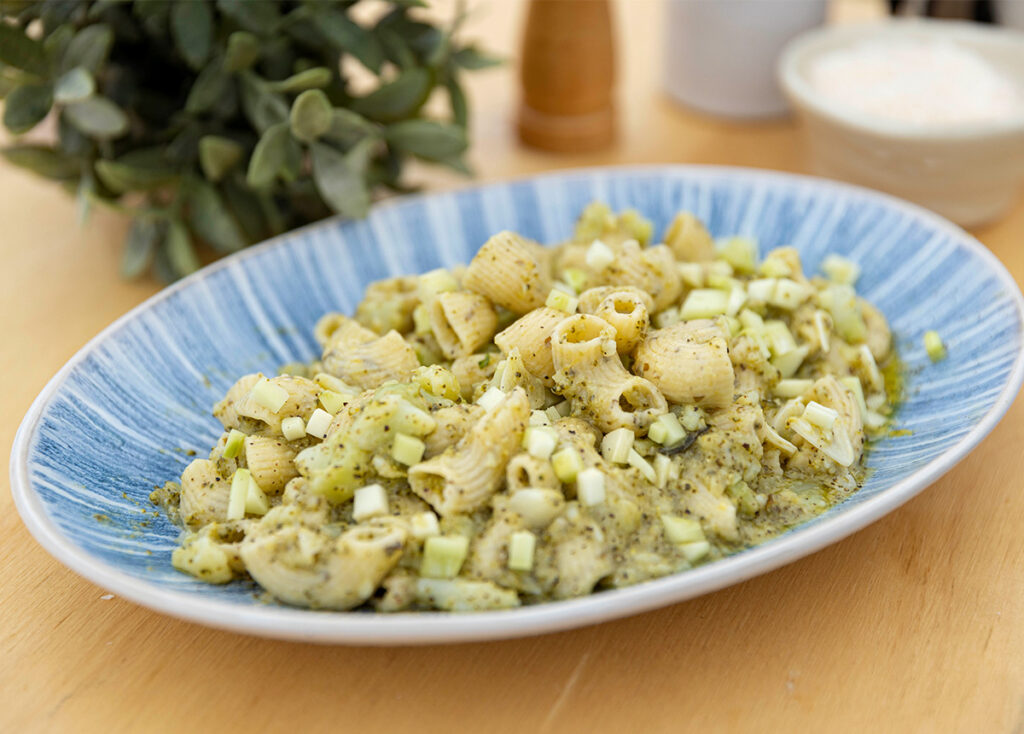 Broccoli, garlic, and lemon zest is already a winning combination for a pasta dish, but using kelp-infused pasta adds a subtle, seafood-reminiscent quality that somehow makes it even better.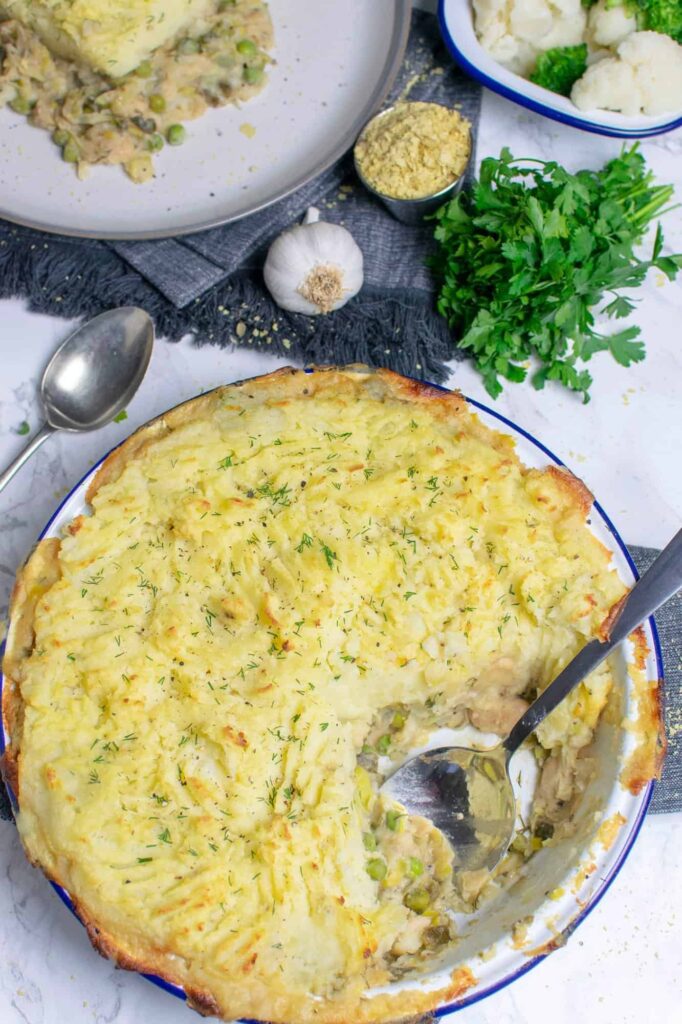 Fish pie – a classic British dish – is comforting, herby, hearty, and now, 100% plant-based. The dreamy filling is made from butter beans and leeks, topped with a layer of mashed potato.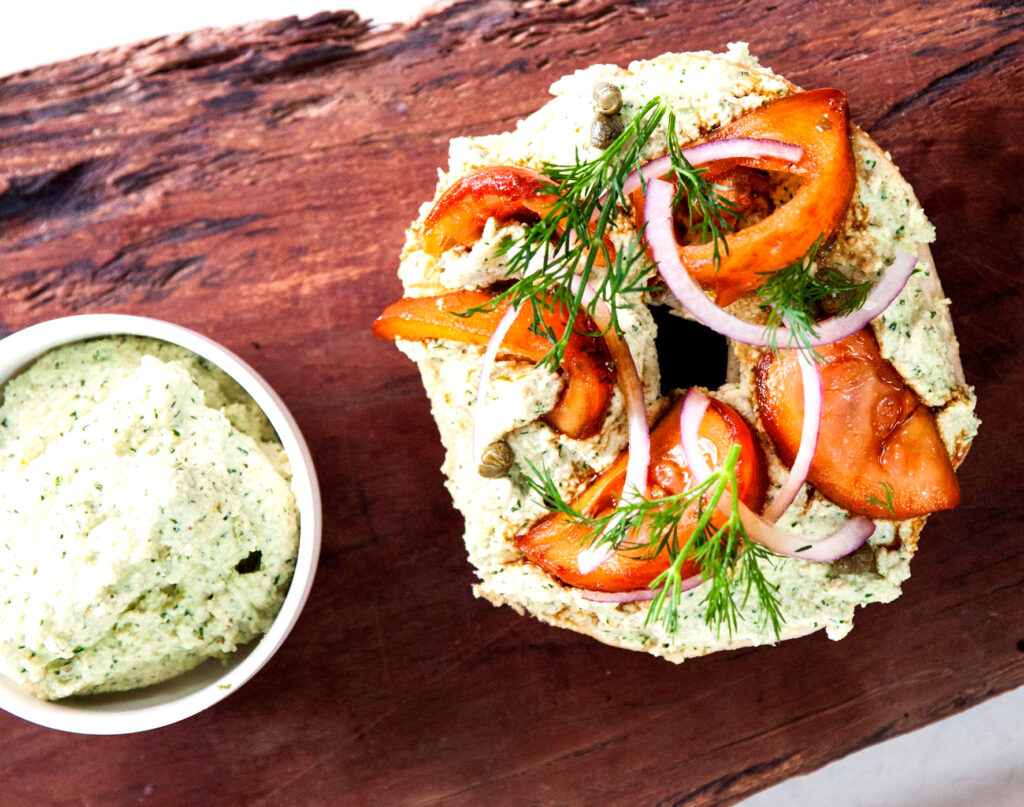 With a bit of culinary magic, marinated tomatoes can closely replicate the flavour and texture of smoked salmon – making for a divine vegan version of a lox and schmear!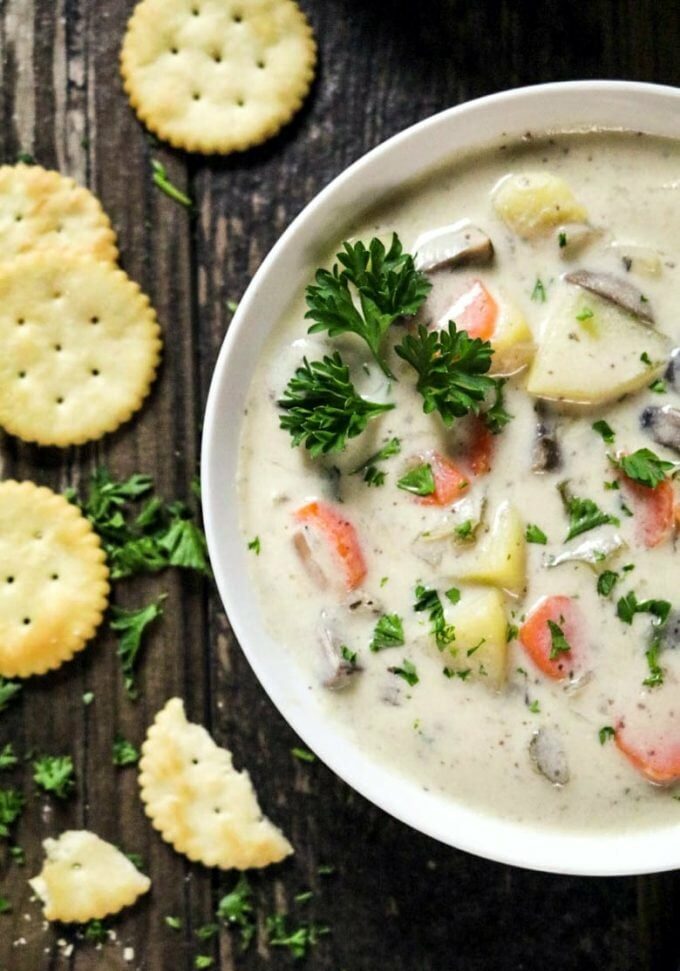 This creamy plant-based clam chowder tastes pretty darn close to the original, with white button mushrooms in place of clams, and a wholesome blend of veggies and herbs.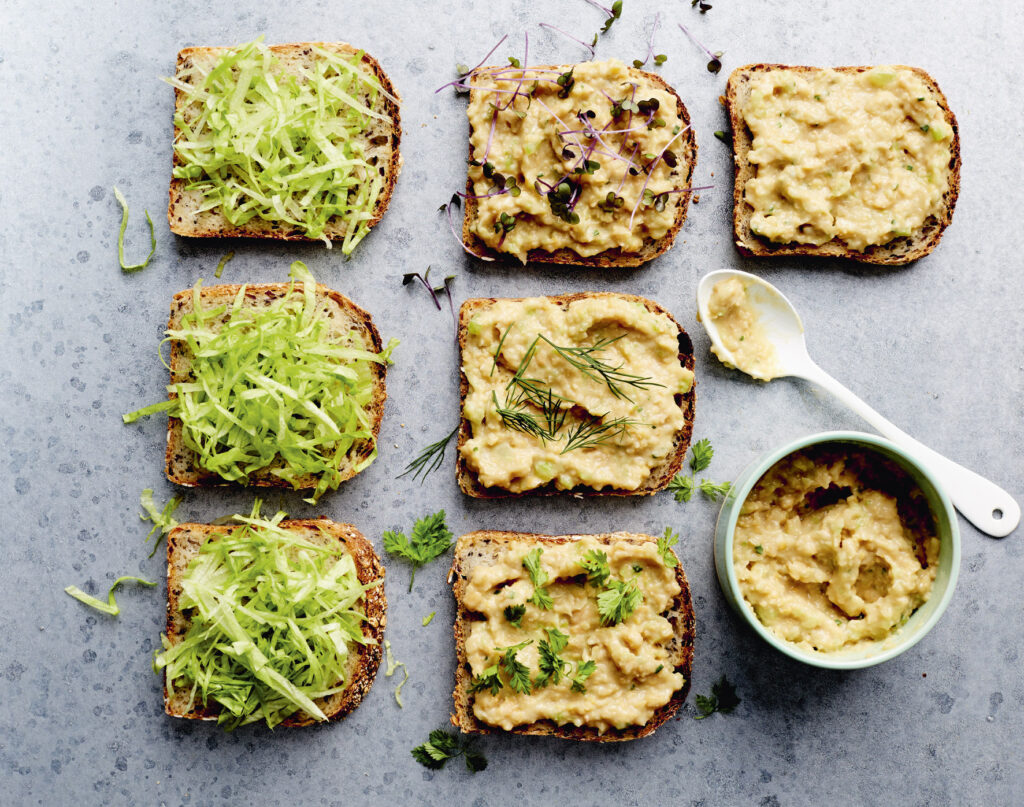 It has to be tasted to be believed, but chickpeas – mashed up to the right texture with mayo, mustard, lemon juice, and additional seasonings like capers, dill, nori, and chives – miraculously taste just like tuna.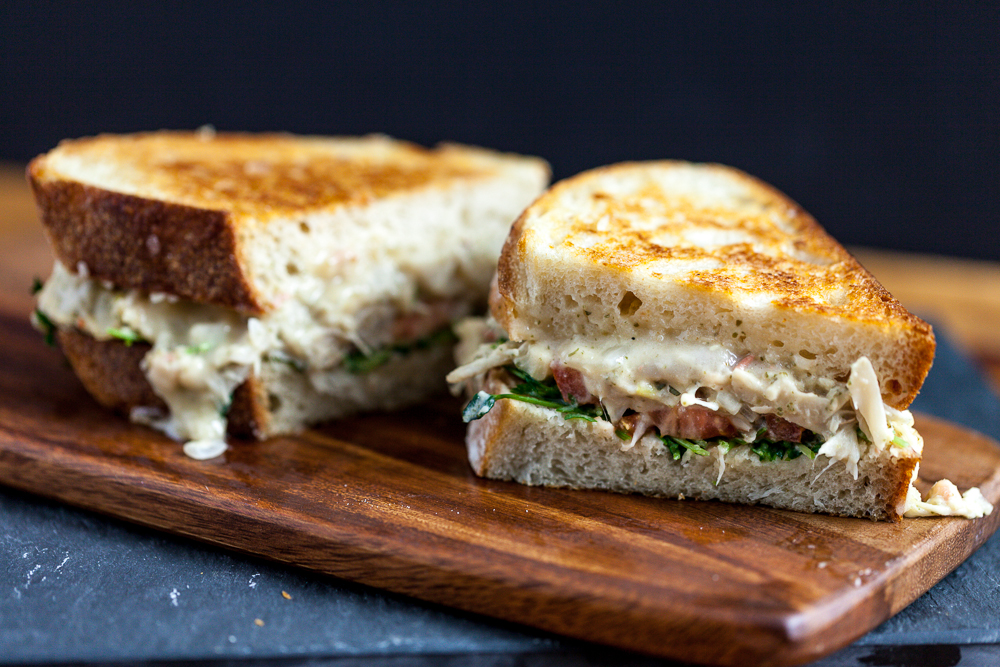 You can also make tuna from jackfruit! It has exactly the right texture and soaks up any flavours you cook it with. Pair it with a melty vegan cheese and sourdough bread for a decadent toastie.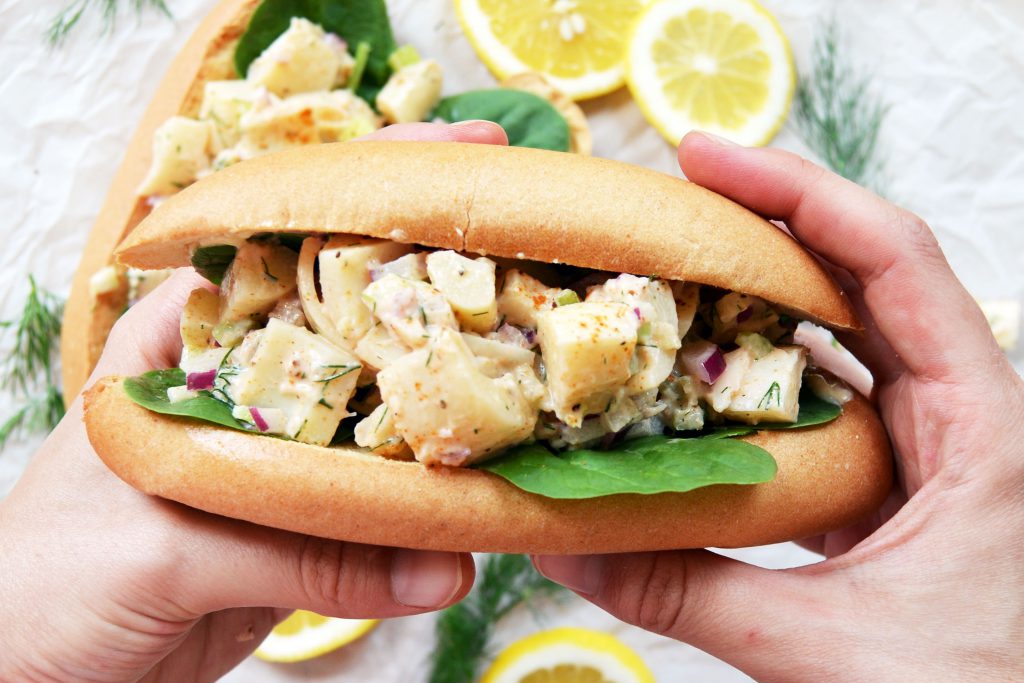 These vegan lobster rolls not only look glorious, they also taste like pure summer and are ridiculously easy to throw together. You can also enjoy the 'lobster' separately as a salad.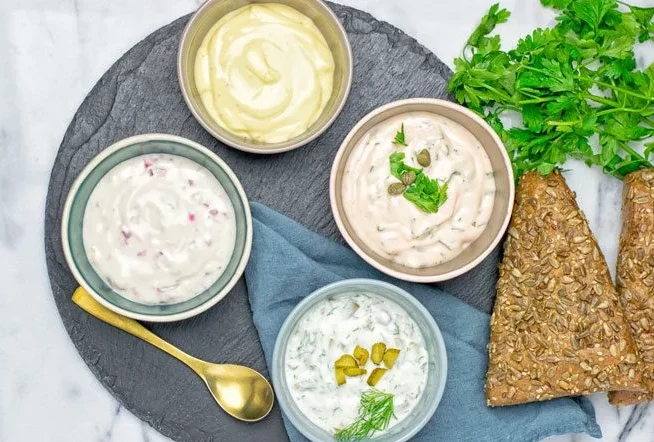 The taste of this dairy-free and vegan tartar sauce is spot-on. It goes well with anything you'd usually put tartar sauce on – seafood-style recipes, burgers, pastas, and even potato salad!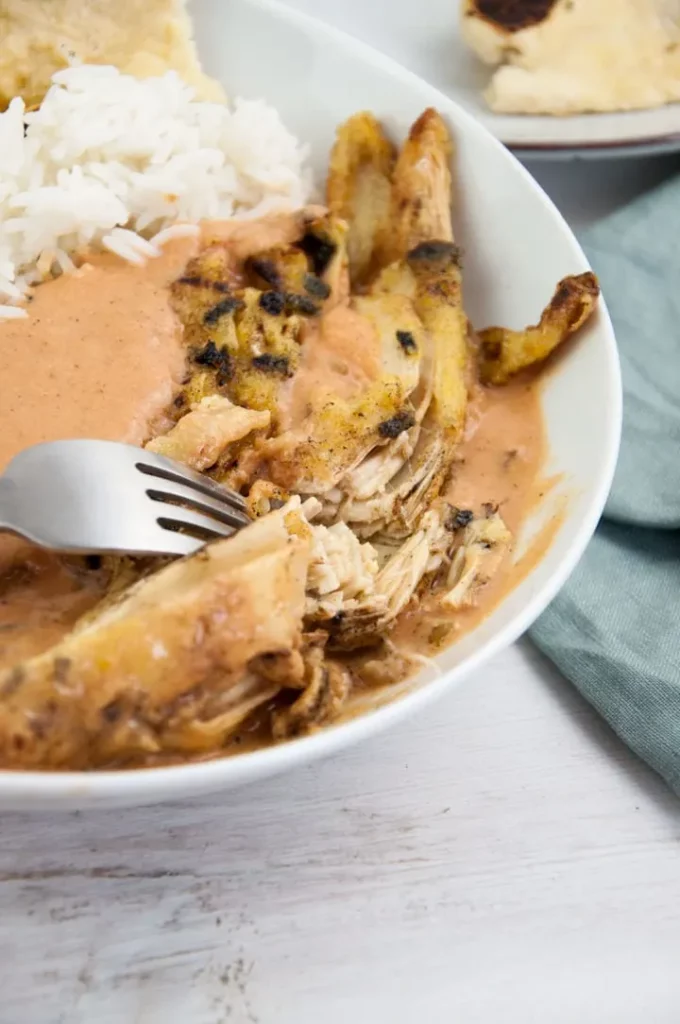 This vegan twist on fish curry is, honestly, mind-blowing. The banana blossom 'fish' is delicately crispy on the outside, soft and flaky on the inside, and drenched in a delectable curry sauce.
Plant-based seafood products
To make cooking ocean-friendly meals even more convenient, there are also heaps of plant-based 'seafood' products available at supermarkets, health food stores, Asian grocers, and online. 
Think everything from shrimp, scallops, and calamari to oven-ready fish fillets and crab cakes, all made from plants!
You can check out the VegKit shopping guide for a taste of what's on offer, and order a wide selection of products for delivery from online stores like The Vegan Grocery Store, La Vida Vegan, and Kind to Earth.
But be sure to check out your local stores too, as this is just a drop in the ocean in terms of what's out there! There has been a tidal wave of new products recently, so you never know what tasty treasures you might find on the shelves.
Happy cooking!
Whether you're making a dish yourself, purchasing a product, or ordering off a menu, every time you choose plant-based seafood over traditional seafood, you're helping to protect our vulnerable ocean ecosystems and the remarkable animals who call them home. 
So dive in and enjoy the ocean-friendly feasts that plants can bring to our plates – knowing that every delicious bite is helping turn the tide towards a kinder and more sustainable future!