News
'Hundreds of academics call for 100% plant-based meals at UK universities'
Environment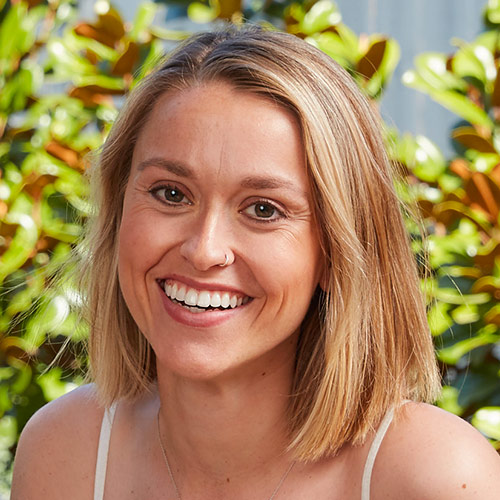 Author: Maggie
Published: October 16, 2023
More than 650 academics have teamed up to urge British universities to go plant-based!
Hundreds of academics have penned an open letter to UK universities, encouraging them to live up to their reputation of being "shining lights of intellectual, moral, and scientific progress" by taking urgent action to fight climate change:
"We are acutely aware – as you must be too – of the climate and ecological crises; not only this but we are also mindful that animal farming and fishing are leading drivers of them.
Most universities have declared a climate emergency, with many taking steps such as fossil fuel divestment. [Students] deserve to know that their universities are actively working to create a future for them to graduate into."
The headline-making open letter, organised by the student-led Plant-Based Universities campaign, was sent to university leaders, catering managers, and student unions, and represents a remarkable call to action on behalf of the planet.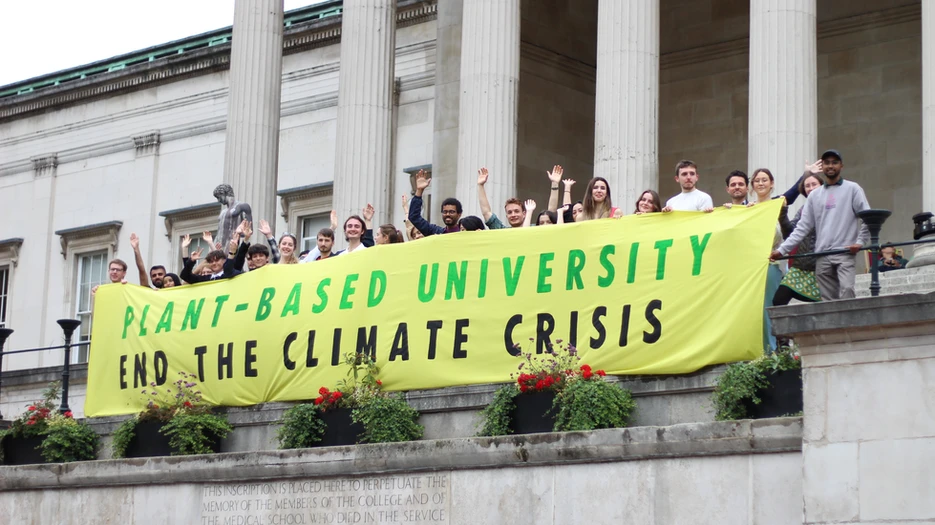 Their message is clear: Reducing meat consumption in wealthy nations is vital to tackling the climate crisis, and it's time for universities to set a leading example by aligning their food options with their commitment to a sustainable future.
Plant-Based Universities' campaign isn't focused on individual dietary change (although, according to experts, going vegan is the single most powerful thing any of us can do to reduce our environmental impact) but rather change on an institutional level, asking universities themselves to commit to 100% plant-based catering options on campus. 
And there are some big names attached to the initiative, including prominent environmental and health academics like Frank Kelly, Simon Lewis, and Cris Rapley, broadcaster and campaigner Chris Packham, Green party MP Caroline Lucas, and more than 200 others.
Dr. Helen Czerski, an oceanographer and TV presenter who signed the letter, said:
"Universities should see themselves as microcosms of society, where a spirit of exploration encourages people to try new things, to test better options, and to assess the consequences.
Whenever I've organised a university event recently, I've chosen plant-based or vegetarian catering … I've only ever had compliments about the food, never complaints about what's not there. It isn't nearly as scary as many people think."
Other signatories like Olympian Etienne Stott underscored the urgency for universities to act on their own climate research, saying:
"The support of academics from over 90 institutions is incredibly powerful, and I urge universities to listen to their calls for change."
And the movement is picking up steam! The Plant-Based Universities campaign is active in more than 50 universities, and the student unions at Birmingham, University College London, Stirling, and Queen Mary universities have already voted in favour of transitioning to 100% plant-based menus.
"The student campaigners of Plant-Based Universities are making incredible changes in their institutions and it's only right to see hundreds of academics stepping up to support them."
– Chris Packham, broadcaster and campaigner
And the awesome news is that this movement isn't just happening in the UK … Here on Australian soil, campus-run events at most of Melbourne's major universities are also becoming increasingly plant-based.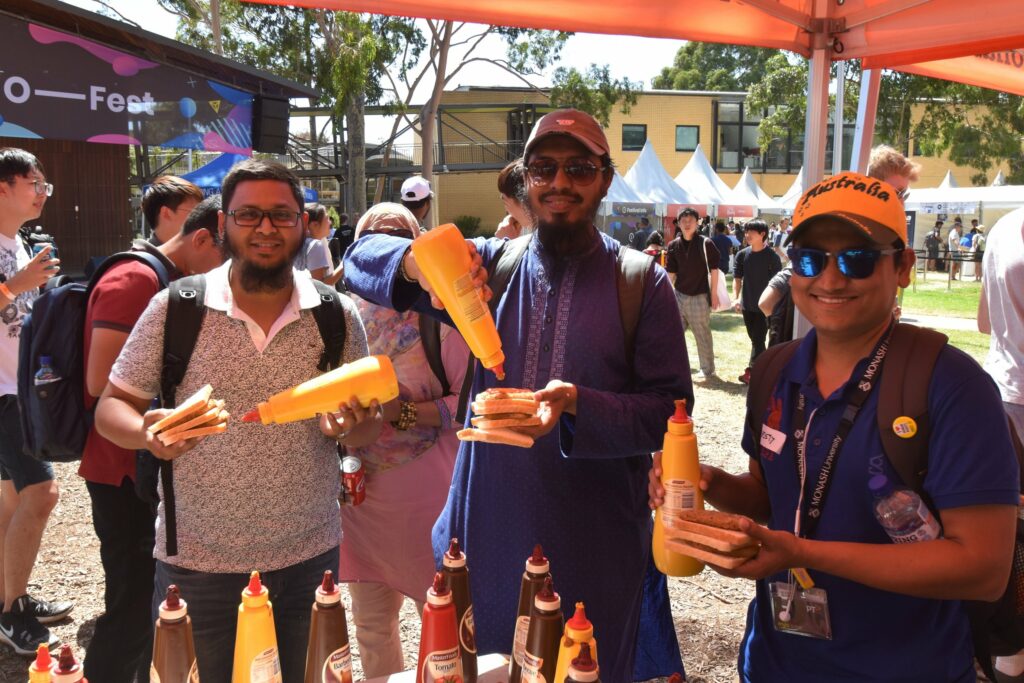 Thanks to passionate student groups and amazing sustainability-focussed organisations like Give A Fork, who procure and prepare plant-based alternatives for campuses, Melbourne's universities have seen a huge increase in fully plant-based events from 2019 to 2023. 
What a delicious way to pave the way towards a more sustainable future! We can't wait to see even more universities and institutions around the world get on board with eating plant-based for the planet.