Feature
Living on the veg: plant-powered athletes paving the way
Lifestyle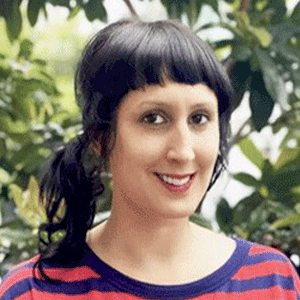 Author: Jacqueline
Published: August 31, 2022
A growing number of elite athletes are embracing a plant-strong diet and reaping the benefits — enjoying greater strength, energy, health and endurance. Here are just a handful of plant-powered heavyweights leading the charge…
Luke Parker – Football
Sydney Swans midfielder and co-captain, Luke Parker has shown that you can perform at your best on a meat-free diet. The premiership player and two-time best and fairest winner has celebrated more than 200 games at the Swans, with his AFL career spanning a decade — and he's showing no signs of slowing down.
Morgan Mitchell – Athletics
Two-time Olympic track and field star Morgan Mitchell credits her plant-based diet for her improved performance. "I don't feel sluggish like I did when I was eating meat, and my recovery from training really took off. It felt like an overall cleanse for my body, and I started seeing greater results on the track."
Adam Zampa – Cricket
While Aussie Twenty20 star bowler Adam Zampa says he's never missed a game of cricket due to injury, eating plant-based isn't a decision he made for himself. "I did it because I care about animals and the environment. I met some cows and just thought, 'This isn't food. They're sentient beings who deserve a life as well'."
DeAndre Jordan – Basketball
This NBA pro and Olympic athlete is not only proudly meat-free, but also the star of the very first athlete-led cooking show, Cooking Clean. After more than a decade of performing at an elite level, DeAndre is no stranger to the importance of taking care of his body. He uses his new platform to champion plant-based nutrition and show others how easy it is to fuel your body with plants — whether you're a world-class athlete at your peak, or a retiree enjoying daily walks with your dog.
Erin Phillips – Football, Basketball
Dual Olympian, two-time WNBA champion, two-time premiership AFLW player with the Adelaide Crows, radio host and mother of three — energy is something Erin Phillips needs in big supply! And she knows where to get it. "Since I gave up meat, dairy products and a lot of processed sugars, my energy levels have increased significantly because my body doesn't waste energy burning these types of food, and it allows me to sleep much better at night."
Venus Williams – Tennis
Venus Williams is widely recognised as one of the all-time greats in women's tennis with dozens of titles and four Olympic gold medals to her name. The former world number one went plant-based after being diagnosed with an autoimmune disease. She says the shift has not only improved her on-court performance but allowed her to manage her health without medication. "Plant-based definitely changed my life."