Opinion
12 vegan foodies you need to follow on TikTok
Freshly Picked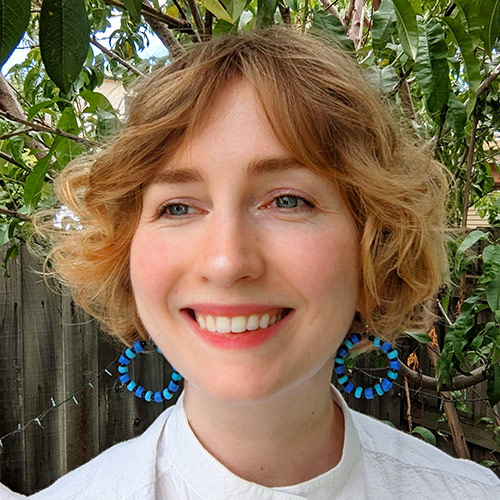 Author: Liv
Published: February 24, 2023
Whether you're scrolling for lifestyle tips, cooking hacks, recipe inspiration, or just to cackle at some silly memes, the ever-growing community of vegan foodies on TikTok has got you covered.
TikTok might once have been best known for its viral dances, challenges, and dubious lip sync videos, but the platform has evolved a lot in recent years … These days, aside from being an addictive little window into some truly unhinged (in the best way) Gen Z humour, it's also an infinite source of information on just about any niche under the sun – including plant-based food!
Are you keen to get plant-based food trending – at least on your FYP? Check out our favourite plant-based chefs who are always guaranteed to be cooking up delicious, bite-sized content on TikTok:
Award-winning Melbournian cookbook author and vegan junk food wizard, Zacchary Bird, has a TikTok feed full of "rad food, jokes, and dance moves" that will make you drool and snort-laugh in equal measure. Seriously. Finish any snacks you're eating before watching or you will end up with food up your nose. Consider yourselves warned.
Liz Douglas shares a huge variety of videos aimed at showing people just how easy (and delicious) plant-based cooking can be. Her recipe for light and creamy cauliflower alfredo is not to be missed! You'll find plenty of product reviews and recommendations here too, like this video showcasing 'accidentally' vegan biscuits you can find in supermarkets. So handy!
Are you one of those people who likes to relax to minimalist cooking tutorials and just soak in the homey, peaceful vibes? The Kindness Echoes is going to be your new favourite safe space. The creator behind the account has a passion for sweet treats, but creates amazing savoury meals too. Highlights include her spinach and tofu ricotta cannelloni, or this comforting zucchini soup.
@turnipvegan

Say hello to your new go-to meat substitute! Slow-cooked Pecan & Carrot Grounds will change the way you look at vegan meals – give it a try! #Veganuary #PecanAndCarrotGrounds Are you looking for a meat substitute? Try this delicious recipe out! Slow-cooking pecans is a game changer, just like walnuts. So many people have asked me if you can use pecans, and the answer is yes! I may like this mix a little better than the last. The vegetable base adds better flavor than the Worcestershire sauce. Ingredients 2 cups of soaked pecan (soak them overnight 1 chopped green bell pepper 1 chopped orange bell pepper 3 chopped small carrots 1/2 chopped white onion 3 Tbsp vegan butter 2 Tbsp Bouillon Organic Vegetable Seasoned Vegetable base ( I use the Better Than Bouillon brand.) They have a vegan version. Step 1. Soak walnuts for 24 hours. Drain after 24 hours. Step 2. Blend in food processor Step 2. Add pecan, green bell pepper, orange bell pepper, chopped carrots, onion, vegan butter, and bouillon vegetable base to slow-cooked. Cook on high for 1 hour. Change the temperature to warm and slow cook for 12 -14 hours. Slow cook until the pecan and carrots are soft. Step 3. Add whatever spices or herbs for your recipe to the pecan meat. Enjoy #meatreplacement #meatsubstitute #peacan #pecanmeatrecipe #pecanmeat #veganrecipes #veganuary #turnipvegan #howtomakevegan #howtocookvegan #veganhacks
Todd Anderson – AKA Turnip – is a part-time van-lifer who also happens to be a full-time vegan food oracle. He shares some seriously hearty recipes and innovative cooking hacks, often focused around how to make plant-based food feel 'meaty', if that's your jam. Check out his tutorial for turning nuts and carrots into a rich, protein-packed meat substitute, or his love letter to the versatility of lion's mane mushrooms. 
If you're looking for recipes that just hit the spot, Liz Miu's got you. She's a cook, baker, and foodie from Sydney who is out to showcase how delicious a plant-based life can be – and in our humble opinion, is absolutely nailing it. One look at her sticky garlic eggplant recipe and you'll be hooked. She also has a nifty tutorial on how to make a literal flower made of tofu?! 
We can't recommend Emily's account enough for familiarising yourself with the huge range of vegan products available at Aussie supermarkets these days. She's got a whole heap of walkthroughs showing you "how to be vegan" at different stores (eg. this one for Coles or this one for Woolies) and has recently branched into doing travel videos too. Her TikToks demonstrate just how mainstream plant-based eating has become all around the world, and we simply love to see it.
Sarah Brown is a Melbourne-based recipe and content creator who's particularly known for her timesaving tips and budget-friendly meal ideas, like these shredded teriyaki tofu bowls, and this cosy-looking vegan shepherd's pie. Her feed is the perfect place to scroll if you're into meal prepping or looking for inspiration for easy work lunches.
Not that we're biased, but MasterChef grand finalist Simon Toohey is well worth a follow! (You may also recognise his cheeky face from hosting our 100% plant-based cooking show, Freshly Picked.) Simon has a wealth of wisdom to share, and once you get a taste of his delightfully chaotic energy in the kitchen, you'll be binging his TikToks 'til your battery runs out.
Emily Daniels is your go-to for wholesome, soothing gluten-free recipes that are as comforting to watch as they are to eat. She's all about proving that vegans can have their cake and be healthy, too! Highlights include her creamy mushroom risotto and this ridiculously divine-looking pistachio ice cream.
Max La Manna is a low-waste chef and climate activist focused on two main things: Sharing super easy, delicious plant-based meals, and providing food waste tips along the way – as in this scrumptious one-pot summer veg orzo. We highly recommend checking out his content – it strikes the perfect balance of informative, mouthwatering, and eco-friendly. The trifecta!
School Night Vegan's bio reads: "Anything you can cook, I can cook vegan!" and honestly, that about sums it up! Richard Makin is the long-time foodie behind the handle, and he's an absolute pro at veganising traditional recipes – take this rich and warming 'chicken' tikka masala, for example. He's also a self-professed garlic stan account and we truly could not support this more.
And our final recommendation would have to be (warning: shameless self promo alert) … @VegKit! We're officially on TikTok too, and we'd love to see you over there. Follow us for even more nifty cooking hacks, easy meal ideas, relatable vegan antics, shopping tips, and general food-centric shenanigans to add a lil flavour to your feed.
If you've got another favourite account we should follow for plant-based inspiration, let us know over on Facebook, Instagram or, you know, TikTok! 😉