Opinion
15 of our favourite plant-based cookbooks that inspire and delight!
Kitchen Tips

Author: Isobel
Published: September 18, 2020
Whether you're after speedy mid-week dinners and one-pot wonders — or slow-cooking weekend feasts and lush desserts, these delightful cookbooks have got you covered.
Isa Chandra Moskowitz — cat lover, guitarist, restaurateur and legendary founder of the Post Punk Kitchen — is a true grande dame of the plant-based cooking world. Her recipes are supermarket-friendly and respect how busy most readers are — while never, ever sacrificing on flavour.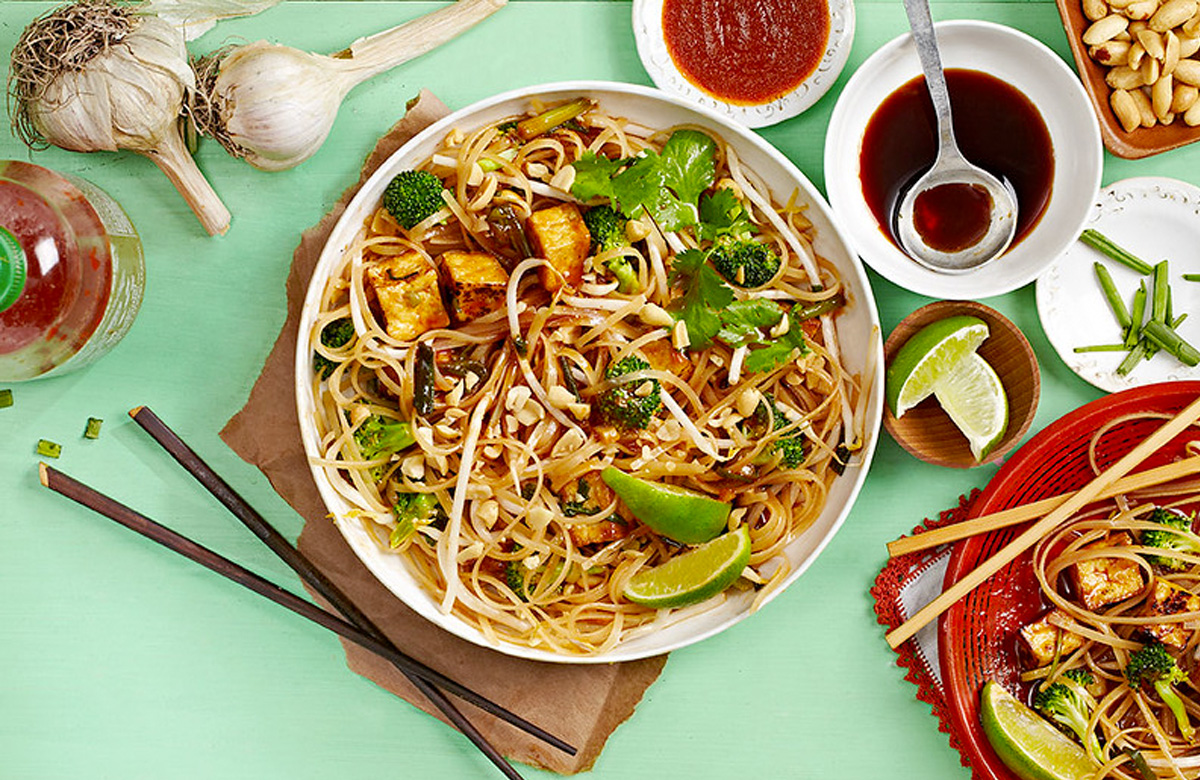 From those new to the plant-based pantry, to skilled plant-based chefs or just cooks looking for some fresh ideas, Isa's unfussy recipes and quirky commentary are guaranteed to make everyone's time in the kitchen more fun (and delicious!).
Top pick: The 'Shroomy Hot & Sour Soup' is a winner when you're feeling under the weather — or anytime.
Katy Beskow shows you how to create inspired comfort foods, whether you're plant-based or not. Katy celebrates cooking for pleasure, soul and enjoyment, without having to spend hours in the kitchen. Using ingredients readily available in supermarkets, Katy's easy recipes and instructions will have you making delicious, nutritious meals time after time.
Top pick: When it comes to comfort food, it's pretty hard to go past a saucy jam sponge pudding <3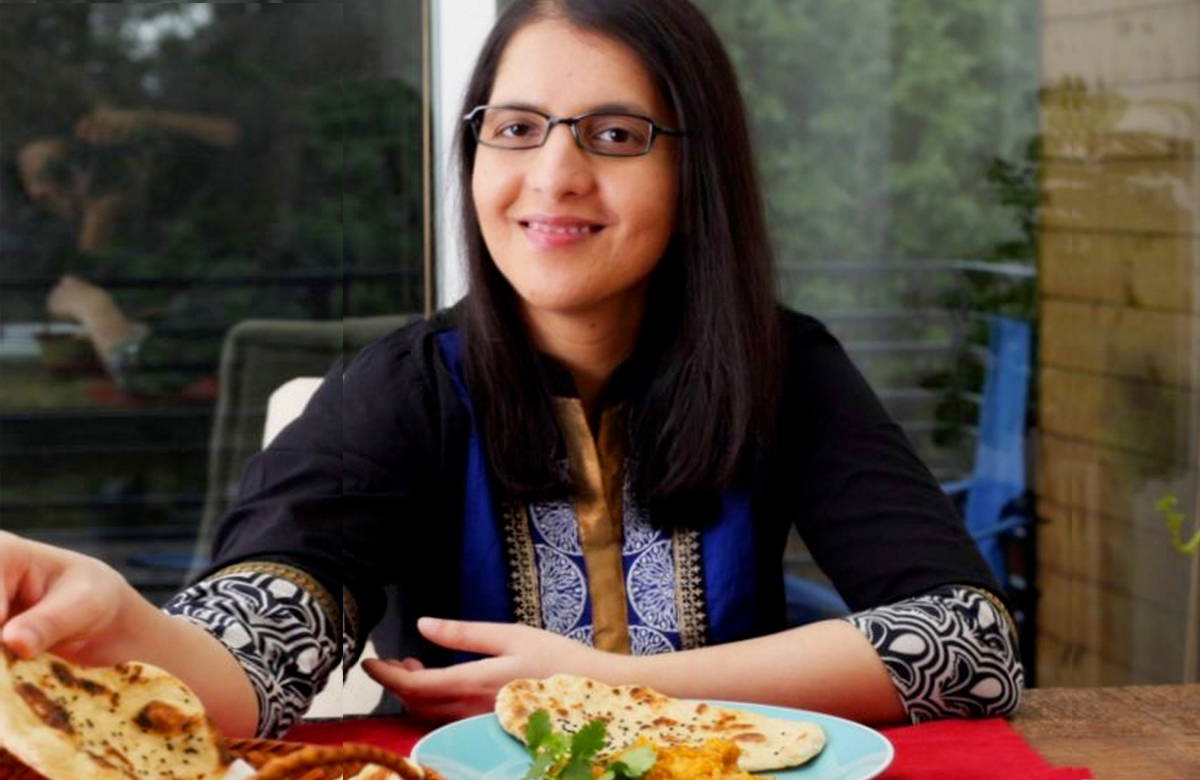 From delicious dals to rich curries, flat breads, savoury breakfasts, snacks, and much more, this delightful cookbook brings you Richa Hingle's collection of plant-based Indian recipes inspired by regional cuisines, Indian culture, local foods, and traditional methods — with a modern twist.
Top pick: The 'Mutter Chettinad' (mushrooms and peas in a spicy coconut sauce) is a dream.
Whether you are a veggie, vegan or veg-lover looking for new recipes to cut down on the amount of meat you eat, we've got you covered. Plants have never tasted this good!

— Henry Firth & Ian Theasby
Are you after a quick weeknight supper that gets more veg into your diet? A show-stopping festive dinner that's 100% meat-free? A fun, fresh meal plan to set you up with plant-based packed lunches? Infomerical-style pitches?! The BOSH! boys have the perfect recipes for all this, and more.
In BISH BASH BOSH! you'll discover a whole world of quick eats, weeknight suppers, showstopping feasts, and incredible sweet treats — all using the power of plants. From a hearty, classic lasagne and an indulgent mini banoffee meringue, to quick quesadillas and an incredible curry house jalfrezi, these are simple, savvy recipes that you'll turn to time and again.
Top pick: That banoffee meringue is out of this world.
Busy folks, rejoice! The recipes in The Simply Vegan Cookbook are accessible and doable, but never boring.

— Melissa D'Arabian, author and Food Network Host
The Simply Vegan Cookbook takes plant-based cooking to a whole new level of tasty with easy, delicious recipes that are fun to make and a delight to eat. Creator and host of The Vegan Roadie, Dustin Harder has travelled over 110,000 miles — and visited just about every grocery store along the way — to find out which plant-based foods are (and are not) accessible. Taking this into account, his book provides healthful, balanced plant-based meals using easy-to-find and affordable ingredients.
Top pick: 'The GGB bowl.' Using the mantra of 'always be GG&B'ing' (that's greens, grains and beans) this bowl is chock-full of complete proteins — and darn delicious to boot.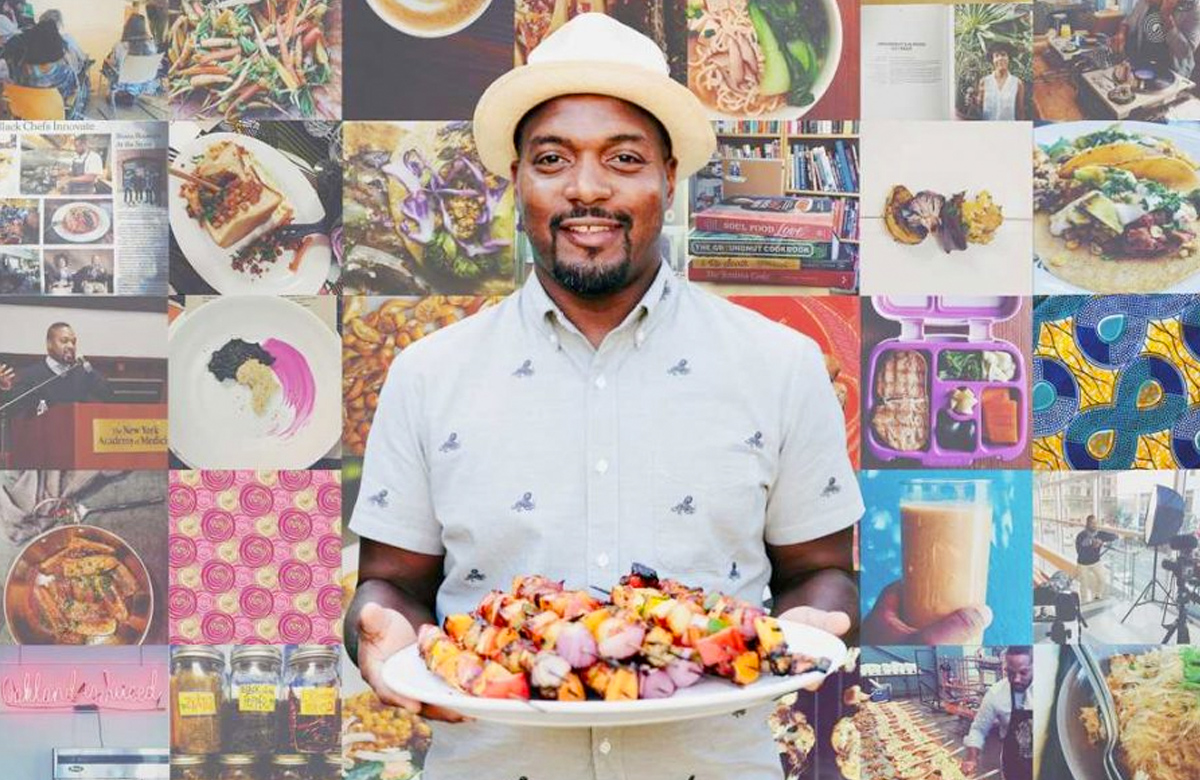 Terry's intensely seasoned, satisfying seasonal dishes inspired by fresh ingredients blend Afro-Asian, Caribbean and American South cuisines. The dishes are as vibrant and colorful as they are flavorful.
Bryant Terry wants people to connect with some of the flavors he loved eating while growing up in the South. He also weaves into his cooking Asian elements learned from his wife, Jidan Koon, who is Chinese-American. It's a unique and exciting culinary style that's made this cook, educator and food justice advocate hugely popular with both vegans and non-vegans alike.
Top pick: The famous 'Green Rice' — a flavourful one-pot rice and greens dish that has won fans worldwide.
Terry Hope Romero knows that the true building blocks of cuisines across the planet are the spices, herbs, and grains — from basmati rice and buckwheat, to coconut, caraway seeds, chilli, garlic and paprika. Apply those world flavors to plant-based staples such as beans, tofu or vegetables, and the possibilities…? Well, if not endless, sure are pretty darned expansive.
With chapters devoted to essential basics such as Spice Blends; The Three Protein Amigos; and Pickles, Chutneys & Saucier Sauces, you can make everything from salads to curries, dumplings and desserts. Terry's book will help you map your way through a culinary world tour, whether you want to create a piergoi party or Thai feast, easy Indian chaat lunch or Your International House of Dinner Crepes.
Top pick: 'Classic sesame noodles with marinated cucumbers' — moreish, fresh and filling.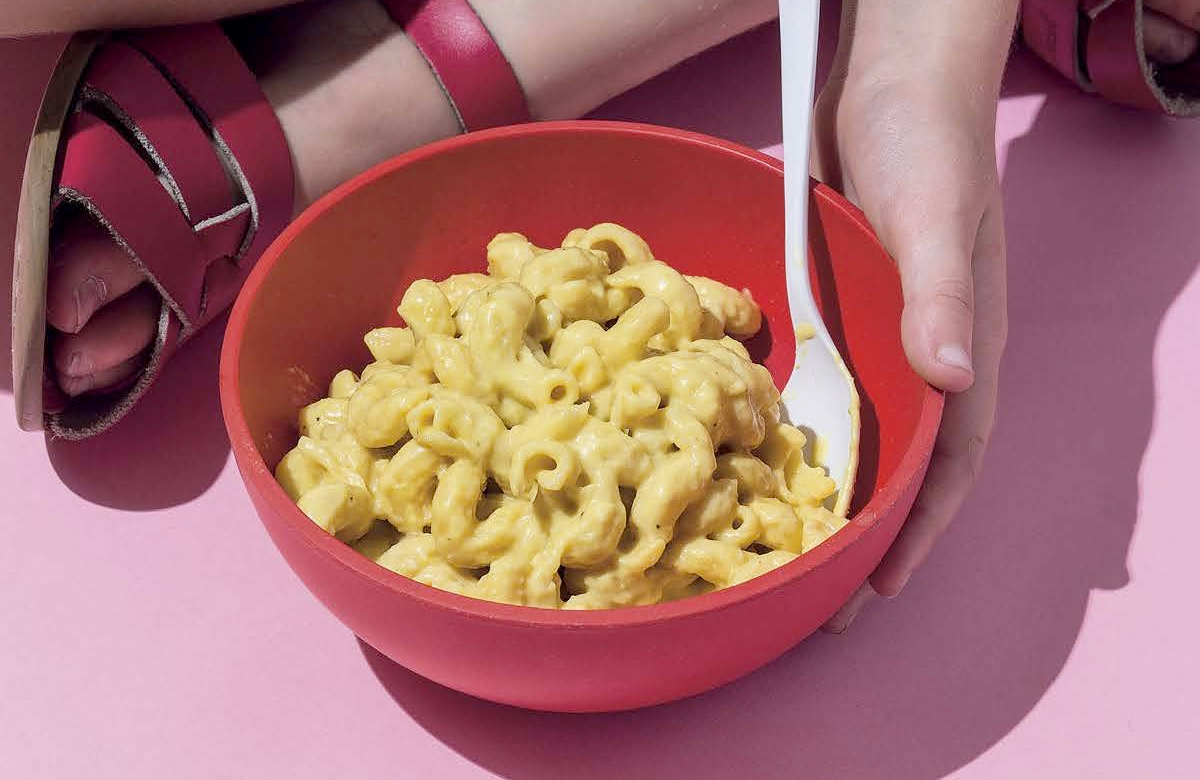 This is plant-based food with attitude. In Smith & DELI-cious, Shannon Martinez and Mo Wyse celebrate with delicious recipes the way plant-based food should be: big, bold and flavorful.
Across seven chapters, Shannon and Mo bring you recipes from the literally line-out-the-door popular Smith & Deli. The book features salads (including German potato salad; beetroot, black lentil, yogurt and dill salad; and Vietnamese slaw), soups (borscht; pumpkin, orange and chipotle; smoky potato and leek; split pea), baked sweets (banana split cake; brownies; pumpkin pie; chocolate, mandarin and sour cherry pudding), dough both sweet and savory (sticky buns; doughnuts; dill pretzels; plakopsy), meals (meatballs; chili peppers; mac and cheese; kimchi fried rice; cheesy broccoli and cauliflower pie) and basics (stocks; rices; sides; sauces; dips).
Top pick: 'Mac & Cheese sauce'. Make double. Trust us.
We haven't had a single recipe turn out bad from this book that offers a sample of traditional and modern dishes from India, Japan, Malaysia, Vietnam, Indonesia, Burma and Korea — phew! We just wish it had more photos 🙂
Top pick: 'Vietnamese stir-fried eggplant and tofu in spicy sauce' — mouth-tingling deliciousness in every bite.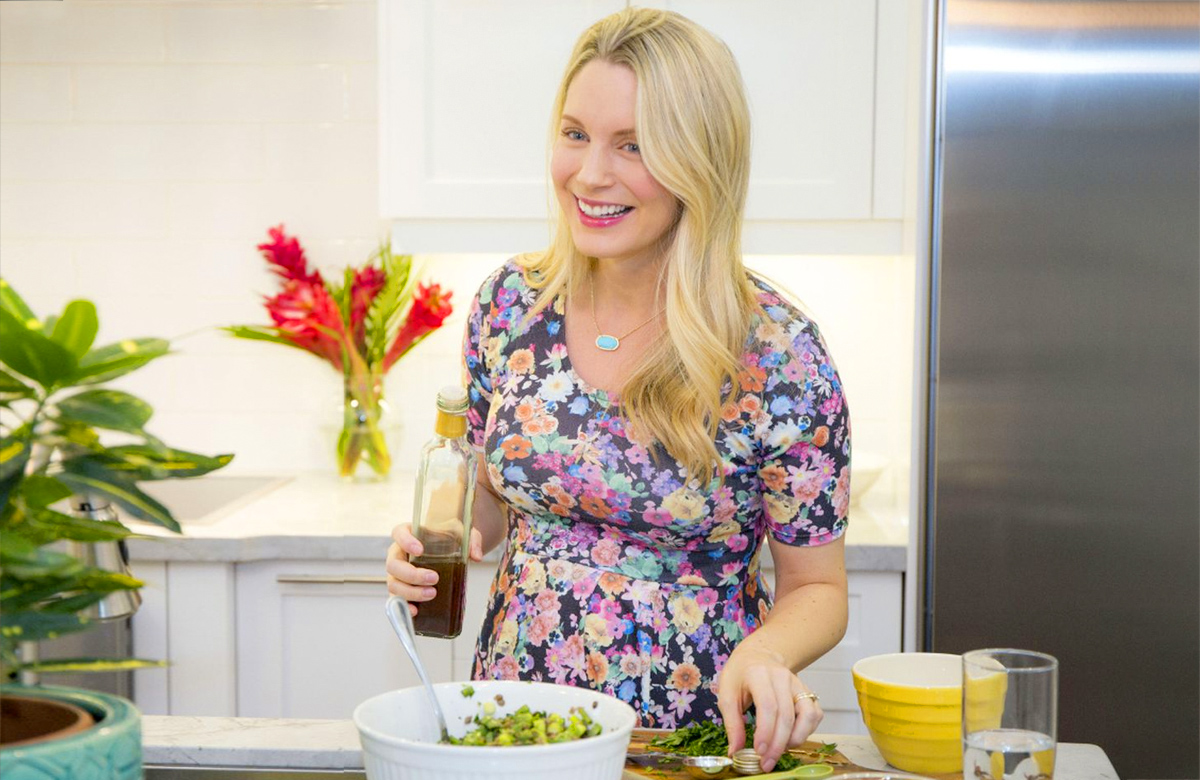 After a decade of struggling with an eating disorder and subsisting on diet, low-calorie processed foods, Angela Liddon vowed to get healthy once and for all. Done with feeling sick and tired, she threw out her fat-free butter spray and low-calorie frozen dinners. Instead, she embraced whole foods that made her glow from the inside out.
Angela started a blog, ohsheglows.com, to spread the word about her journey to health, and document the powerful transformation that food can make in our lives. Almost overnight, her energy and authenticity attracted readers eager to create their own positive life changes — and you'll find plenty of fan-favourite recipes in this, her first cookbook.
Top pick: The 'Broccoli and cashew-cheese quinoa burritos' are so creamy and decadent you might be hard-pressed to believe they're good for you too!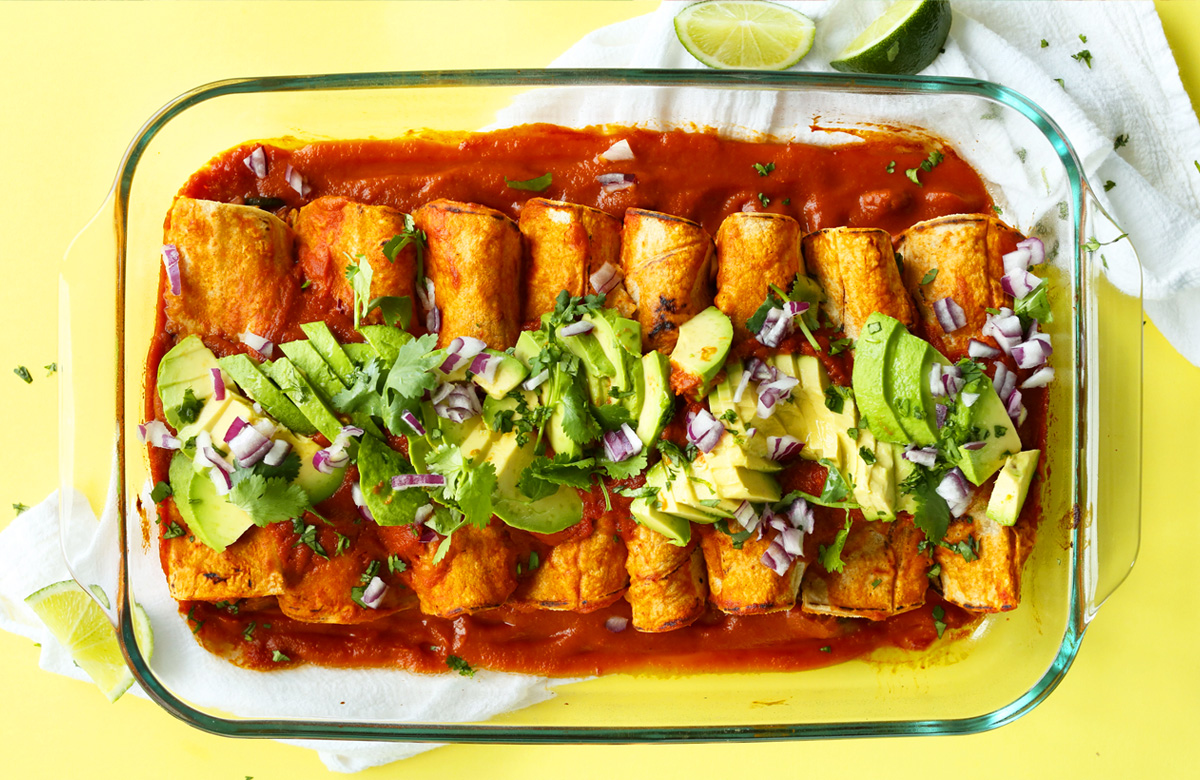 This highly anticipated cookbook from the immensely popular food blog Minimalist Baker, features 101 all-new simple, plant-based recipes that require 10 ingredients or less, 1 bowl or 1 pot, and take under 30 minutes to prepare!
Minimalist Baker offers a totally no-fuss approach to cooking for anyone who loves delicious food that happens to be healthy too.
Top pick: Those enchiladas!
Enjoyment, hospitality, tradition, creativity, sustainability and joy of life — these ideas were the inspiration for this beautiful book. The cooking of vegetables is treated with reverence in the lands that make up the rich and varied tapestry of the Middle East — where grains and pulses, nuts, vegetables and fruits of the region are highly celebrated.
In this book you'll find warm and spicy stuffed vegetables, cool and fragrant soups, delicate preserves, pilafs, breads, pickles, relishes and pastries, as author Parvin Razavi draws on the fresh and varied cuisines of Iran, Armenia, Syria, Lebanon, Jordan, Egypt, Morocco and Turkey.
Top pick: Did someone say pickles? Anything and everything pickled.
Everybody loves cake. It is a symbol of joyful celebration, special milestones and simply the fun we find in sharing sweet treats made with love with the ones we care for.
Shattering the notion that raw food is 'just salad', Emily — the mind behind the popular blog This Rawsome Vegan Life — creates treats that are so phenomenal, so stunning and so delicious they should be considered masterpieces. Especially because they're as healthy as they are gorgeous!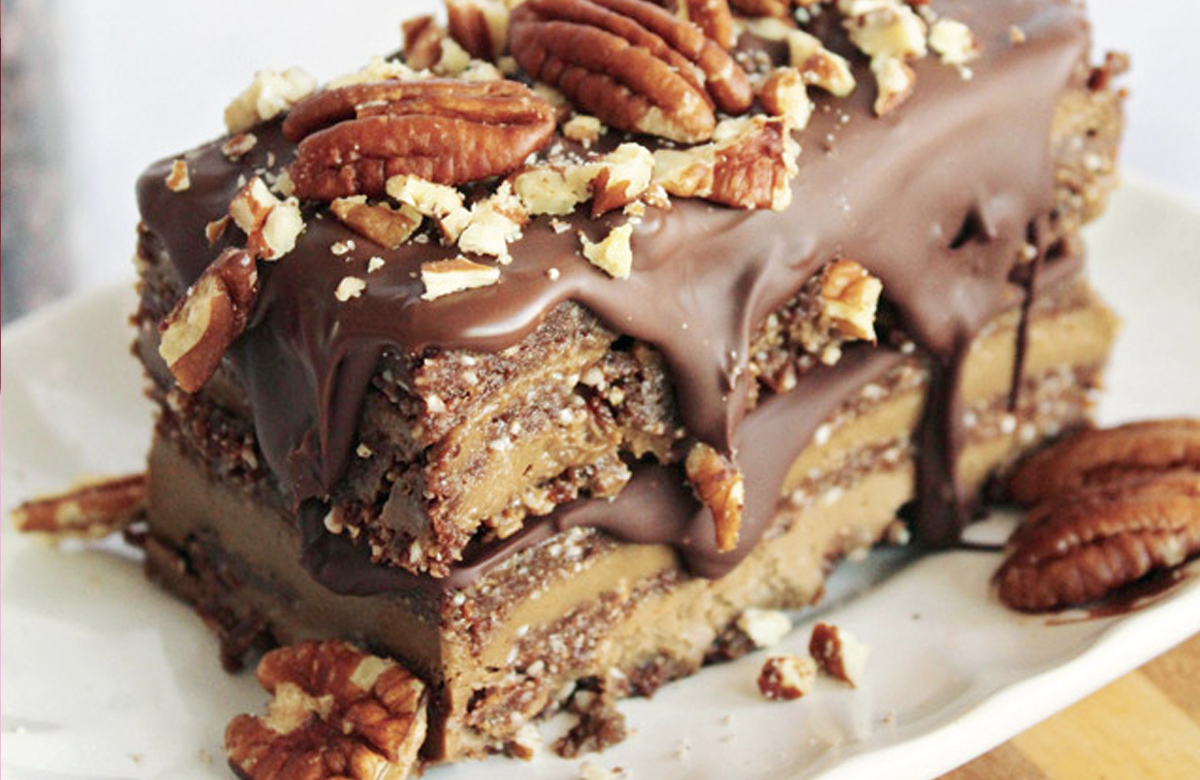 Top pick: This 'Triple-threat chocolate cake with avocado-cacao ganache & ginger-chocolate sauce' — what more needs to be said??
Explore the delicious world of plant-based food with 100+ home-style recipes from the team at Animals Australia — yup, the good people behind the very blog you're reading right now! 😀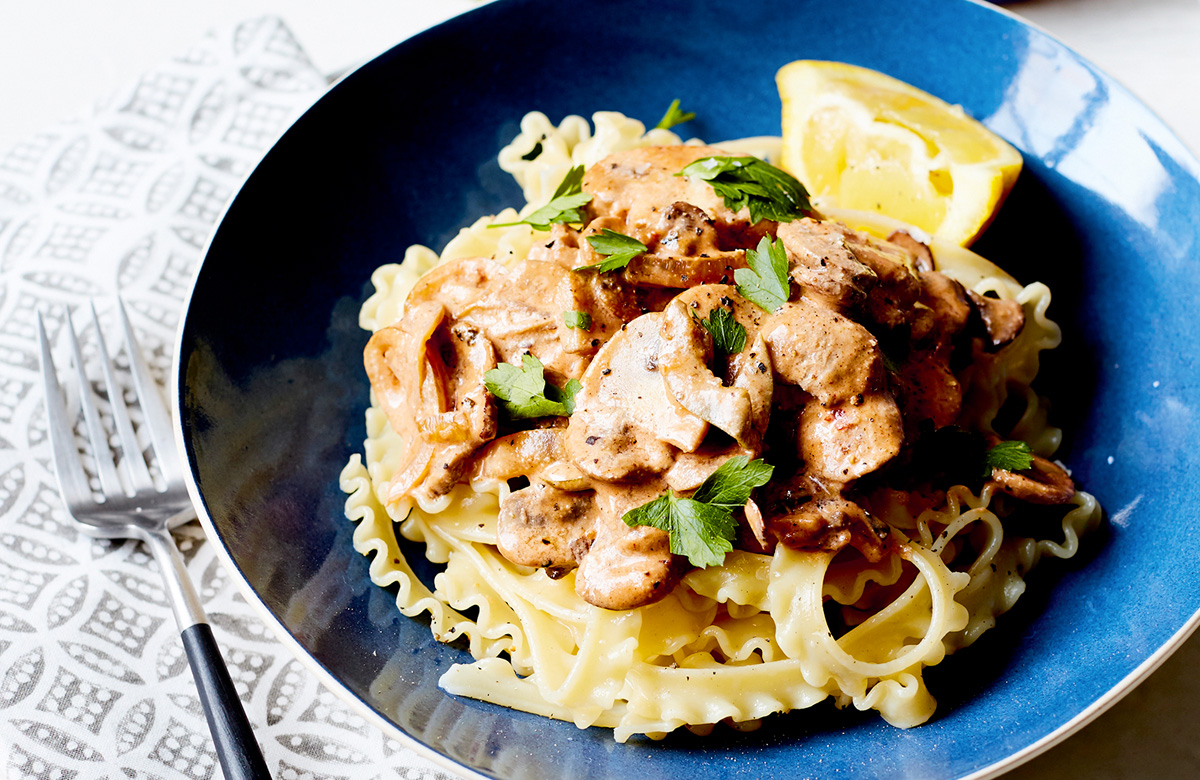 Whether you're keen to add more meat-free meals to the menu, indulge in the abundance of fresh fruits and vegetables now available, or are seeking to improve your health and live more sustainably, Taste for Life is chock-full of delicious and nutritious meal ideas, and will help you discover why eating more plant-based food is good news for animals, the planet and your health.
Top pick: The 'Rich and creamy mushroom stroganoff' is a winner — use the best smoky paprika you can find (naturally-smoked Spanish is best) and don't skimp on it: 2-4 tablespoons isn't a typo! <3
No cookbook collection is complete without Nadia Fragnito's Discovering Vegan Italian. With so many hearty and flavourful dishes, this is your go-to for entertaining. From creamy sauces (hello, cheese fonduta!) and comforting pasta dishes, to walnut-based meatballs, it's impossible to pick a favourite — but don't let that stop you from trying!
Complete with a shopping list and tips on how to source the few harder-to-find ingredients, Nadia ensures you're equipped to start your kitchen adventures pronto.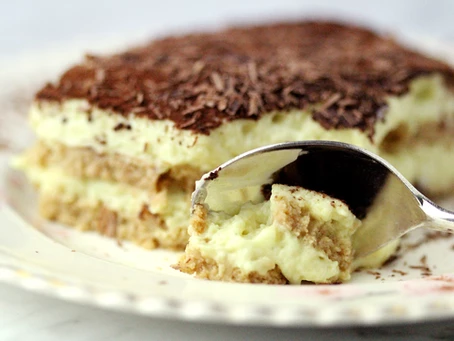 A special mention must go out to the dessert section, for its range of mouthwatering sweets. Here you'll find custard-filled pastries and tarts, doughnuts, and perhaps the most iconic Italian dessert — tiramisu. Most recipes are simple, though the few that require a little more time are absolutely worth the effort!
Top pick: The 'Walnut Ragu Lasagne' is the ultimate crowd pleaser.
Keep exploring!
If you're feeling inspired by this collection, bear in mind this is only the tip of the iceberg. There is a plant-based cookbook out there to suit everyone's tastes and cravings! Easy vegan dishes with 6 ingredients or less? It's at K-mart. Vegan soul food? You can thank Nadira Jenkins-el for her work there. Want to indulge in a bit of 'junk food'? Zacchary Bird thought you might. The point is, if you can dream it, you can probably find it. Trust the foodie pros out there who have kindly done the heavy lifting for us — all we need to do is follow their instructions and that's a lifetime of scrumptious dinners sorted!