Opinion
Vegan Aussie classics: The best plant-based pastries, ranked
Lifestyle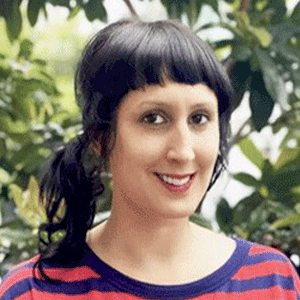 Author: Jacqueline
Published: September 26, 2023
Ketchup bottle? Check! Prepared to sacrifice your outfit and anything else in the vicinity to a shower of pastry crumbs? Check! You're officially ready for the ultimate showdown of plant-based pies and sausage rolls!
Browsing the shelves these days, you'll find a tasty plant-based version of just about everything you could think of – even quintessential Aussie classics like meat pies and sausage rolls.
There's just one problem … If anything, there are too many options to choose from! 
In the name of crowning the best vegan versions of these nostalgic Aussie staples, we made the extremely noble sacrifice of taste-testing every plant-based pastry available – assessing each one against sophisticated criteria like nostalgia levels, crispiness, chunkiness, flavour profile, and meatiness.
And now, we have our champions 🙏
Without further ado, here is our definitive ranking of the tastiest plant-based meat pies and sausage rolls: 
Pies
Pie Society – meatless classic Aussie pie




Truly a no-compromise classic. Pie Society uses flaky, golden pastry and fresh Aussie herbs and veggies. You can 100% taste the difference! Pie Society also offers a chunky meatless steak pie, meatless party pies, and a plant-based party pack which includes party pies, sausage rolls and pasties.
Available at Woolworths, Coles & IGA.
YAY! – peppersteak pie

If this is YAY!'s answer to the traditional Aussie pie, then our answer is a resounding YES! With a peppery kick, lashings of caramelised onion and a thick, rich gravy, it's a crowd-favourite for a reason.


Available on the YAY! website & at select stockists.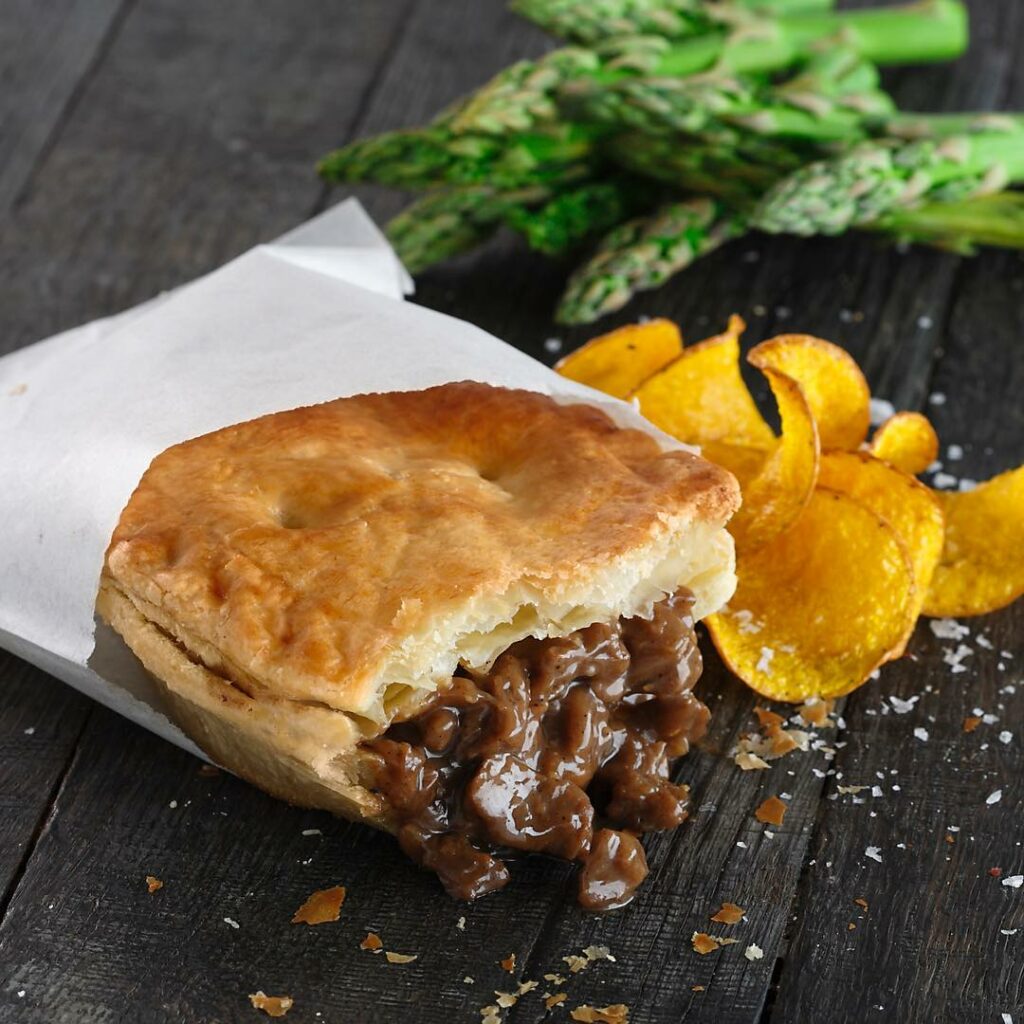 You can absolutely tell that Fry's Family Food Co. modelled this one off the iconic Aussie savoury pie – they've nailed the gravy-laden heartiness of those chunky, steak-style pieces, and the pastry is so flaky it's guaranteed to make a mess. So basically, perfect!
Available at Coles & Woolworths.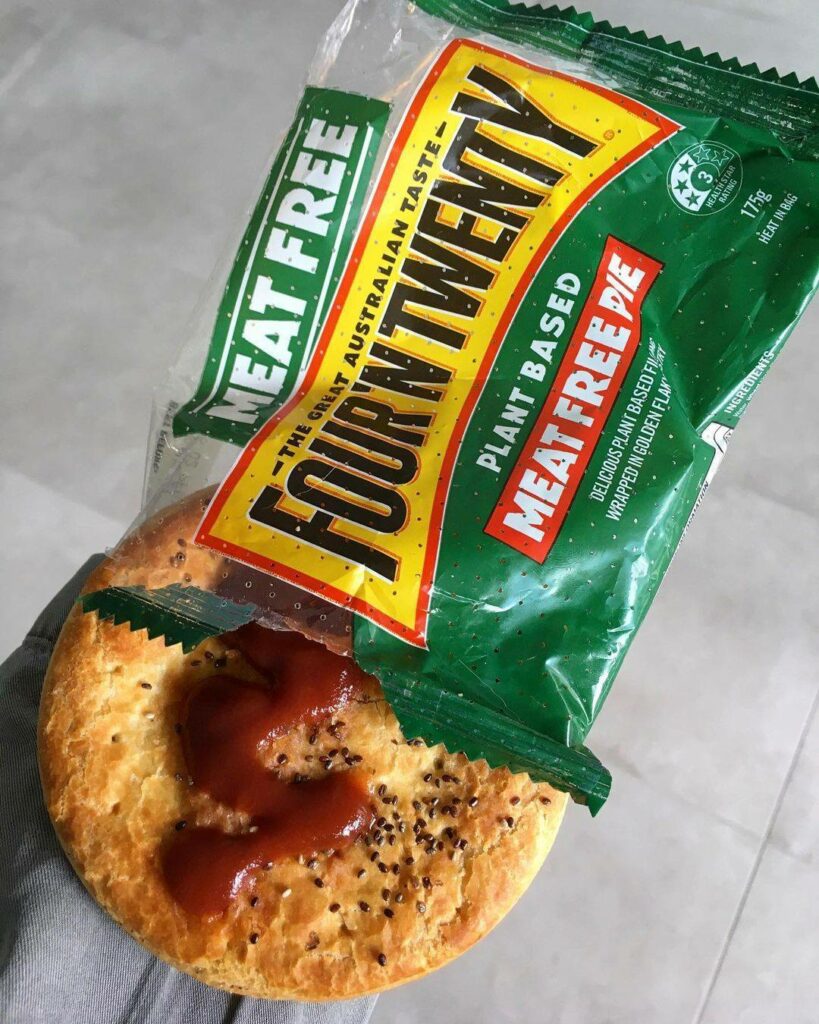 It doesn't get much more classic than this. Four 'N Twenty's meat-free pie isn't exactly the most gourmet option on the market, but it isn't supposed to be! Like the original, it's kinda trashy (in the best way possible), netting it some serious nostalgia points.
Available at Coles, Foodworks, Drakes & Woolworths.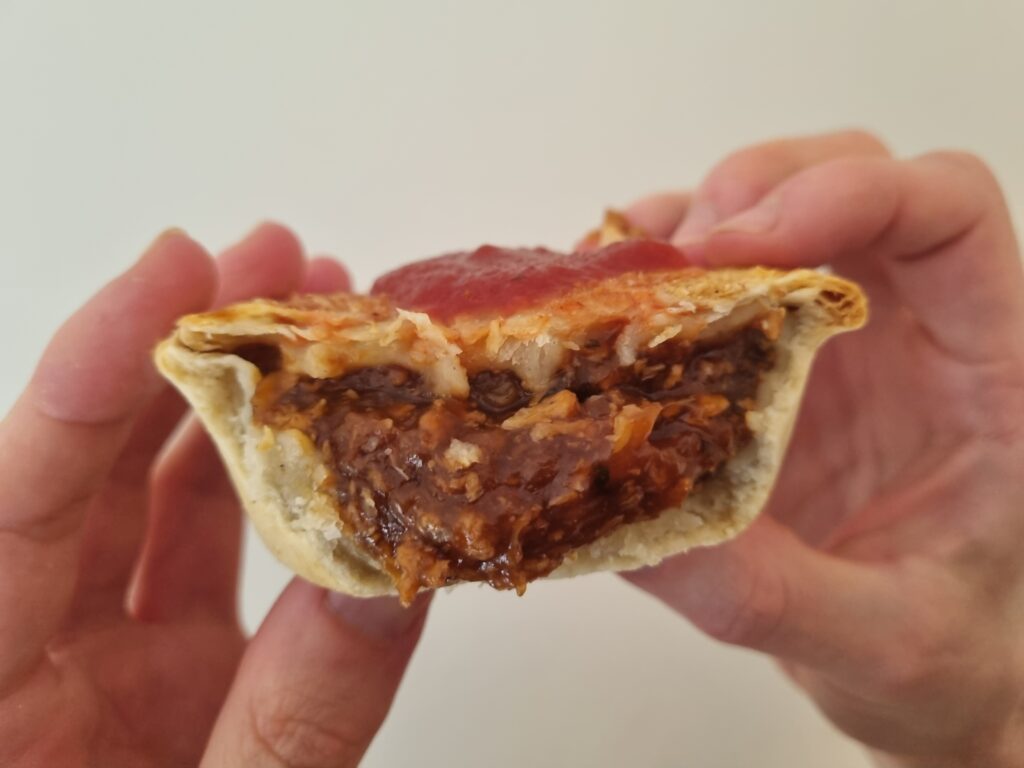 Featuring an impressively meaty plant-based filling and a thick, buttery pastry, this one's a cheap and cheerful contender … Controversially, though, we actually think the hearty mushroom and lentil pie in this range is the more flavourful option! Definitely deserves an honourable mention, despite not being as close to the classic 'Aussie'.
Available at Coles.

Okay, so they're not full-size, but what they lack in diameter they more than make up for in deliciousness and snackability! The Why Meat Co.'s party pack is perfect for sharing (if you have to) on game day or at other low-key events.


Available at Woolworths.
Sausage Rolls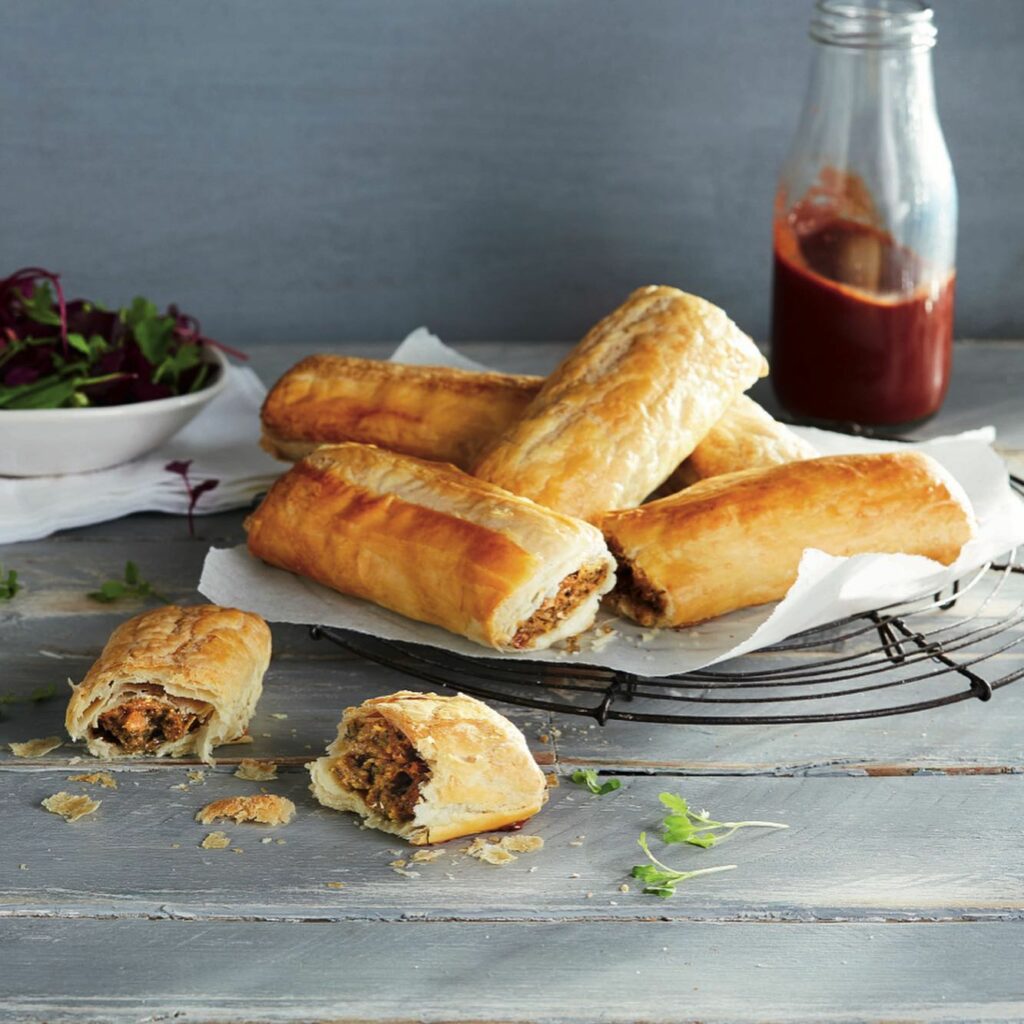 We had zero hesitation locking this one in at first place. Fry's Family Food Co. just know what they're doing! Their succulent plant-based sausage filling is the most satisfying on the market – and they also offer a party pack of mini sausage rolls.
Available at Coles & Woolworths.

Pie Society – plant-based sausage roll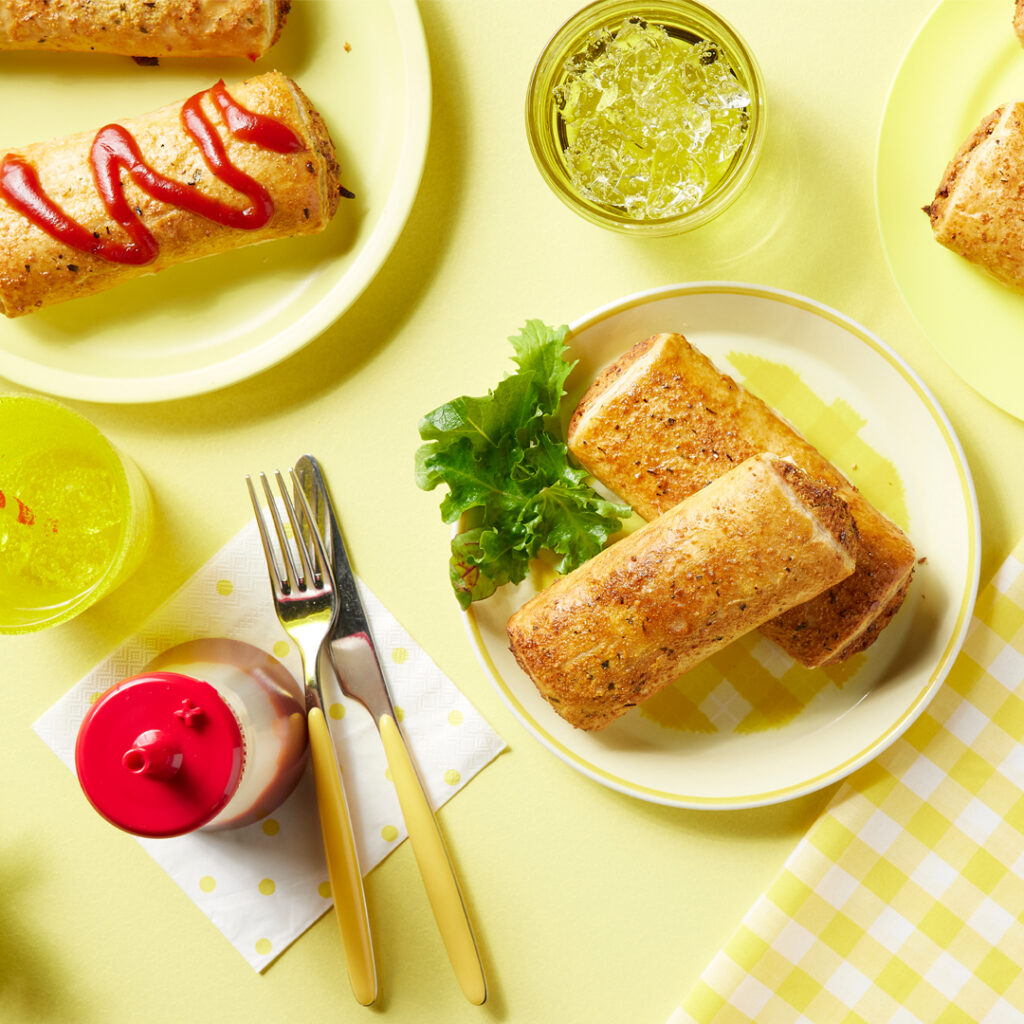 Pie Society's vegan makeover of the humble sausage roll truly knocks it out of the park. You'd never guess from tasting it that it was actually made out of chickpea mince! Bonus marks for innovation, nutrition, and flavour.
Available at Woolworths, Coles & IGA.
YAY! – big fancy sausage roll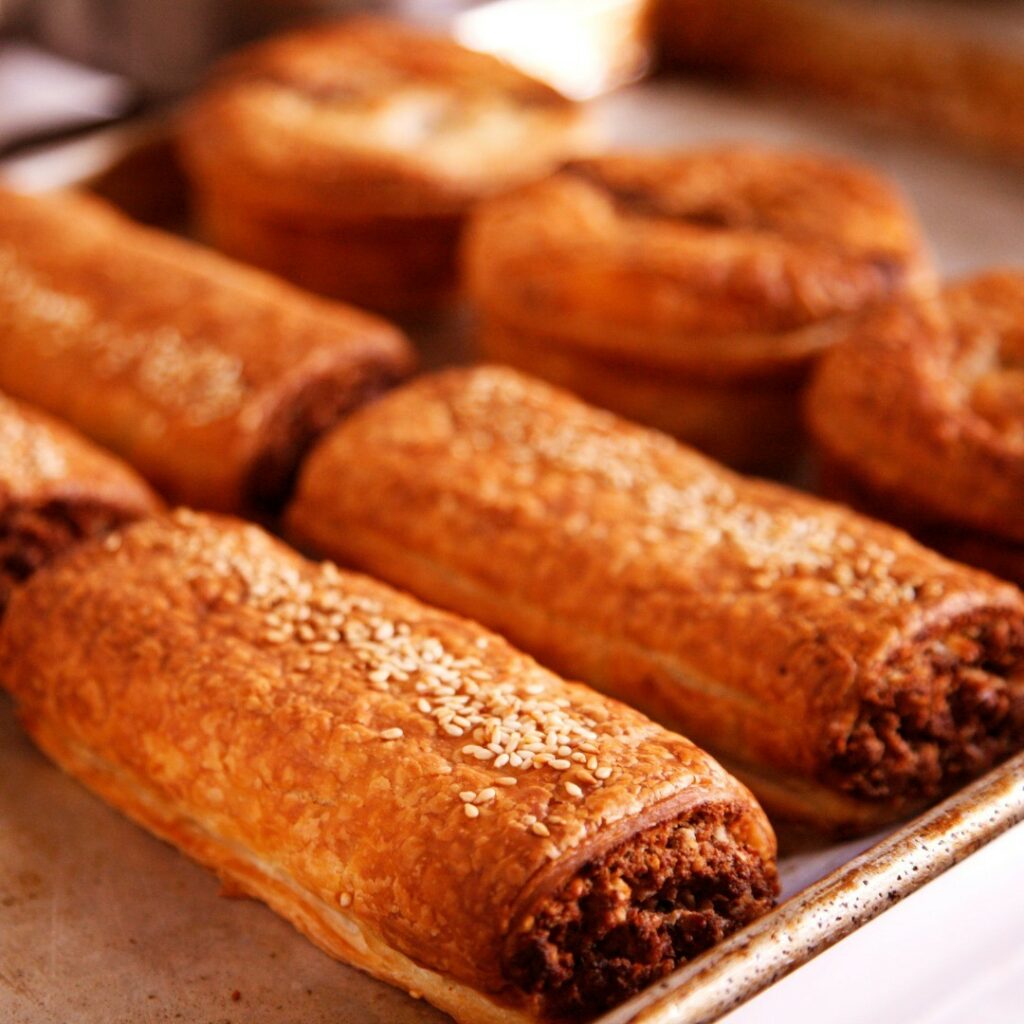 This is YAY!'s number one seller for good reason. Lovingly made with natural whole ingredients, they've somehow achieved a super meaty filling with just the right blend of herbs and spices to taste like the actual sausage roll from your childhood dreams.


Available on the YAY! Website & at select stockists.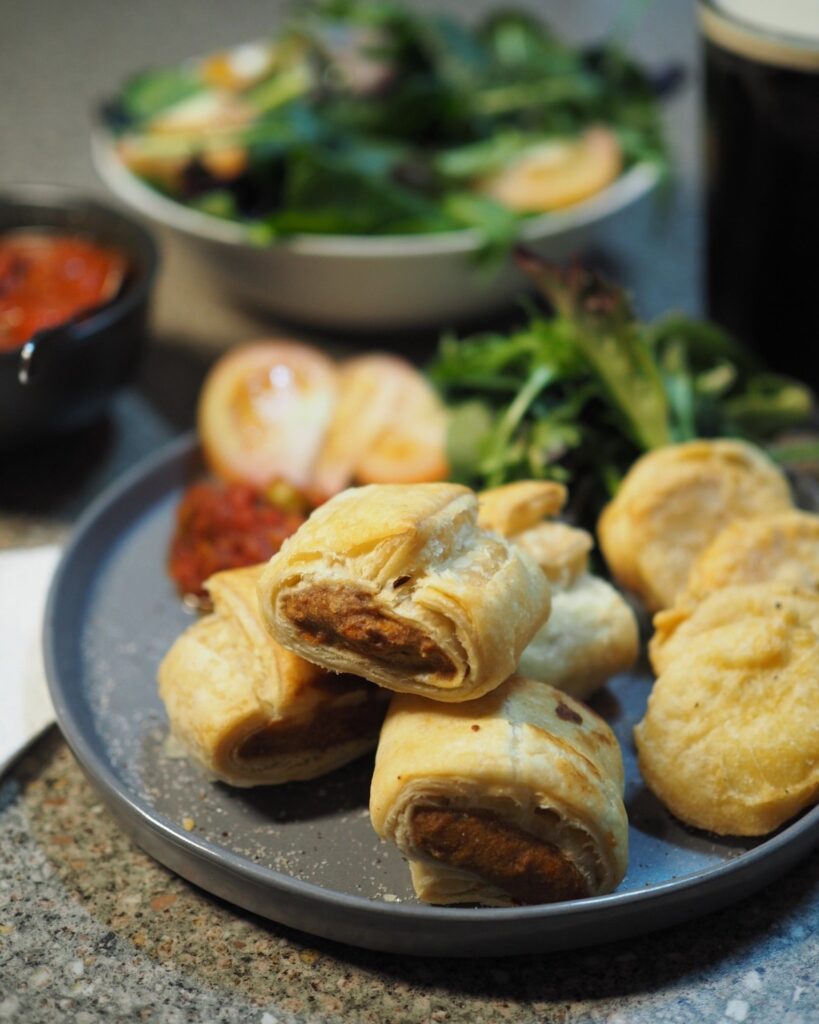 These sausage rolls are packed with pea protein, but they're so hearty and flavourful that you'd literally never know that was the main ingredient! With pastries like these, The Why Meat Co. is proving that the last thing plant-based options have to taste like is plants.
Available at Woolworths.
Pie Face – vegan sausage roll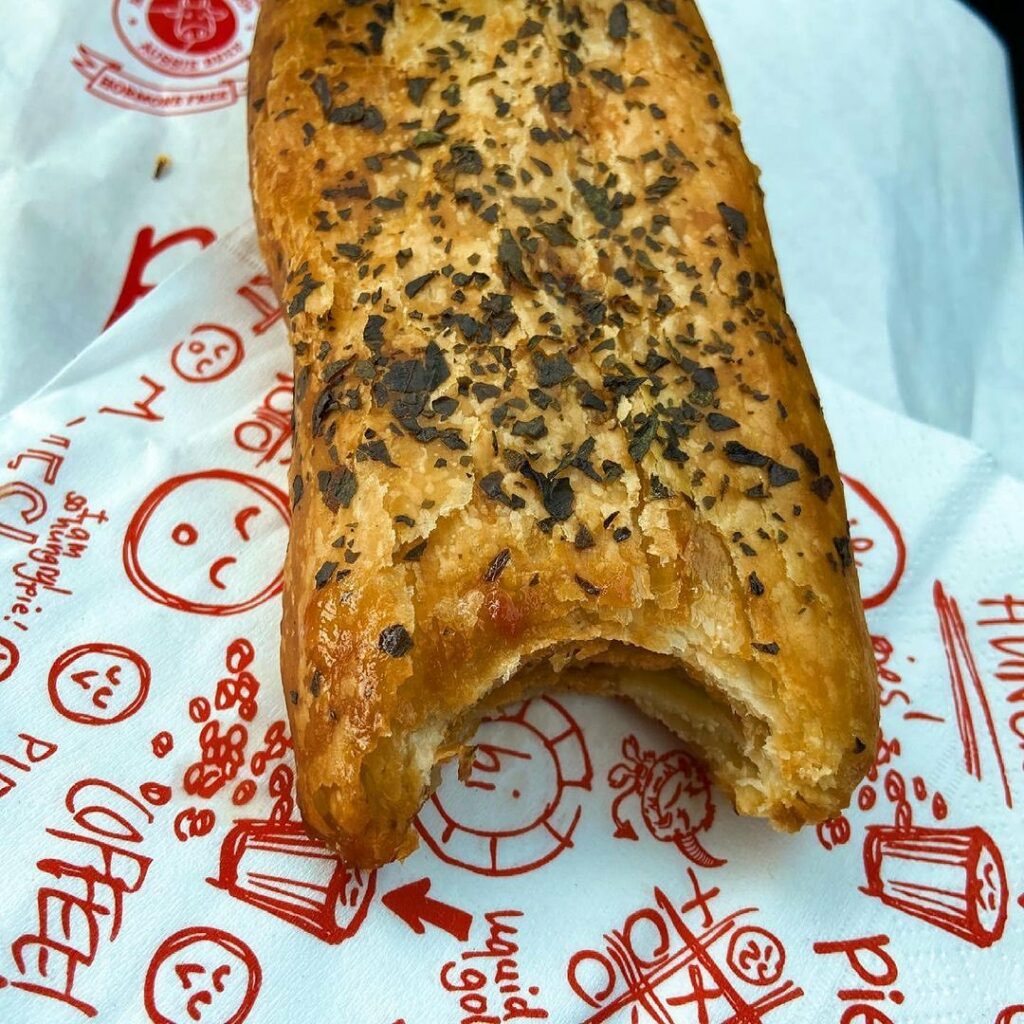 We can't quite put our finger on what makes this sausage roll so addictive, so you're just going to have to take our word for it! Pie Face uses a softer, more veggie based sausage filling and the payoff in terms of flavour is huge – the ultimate comfort food.


Available at Pie Face.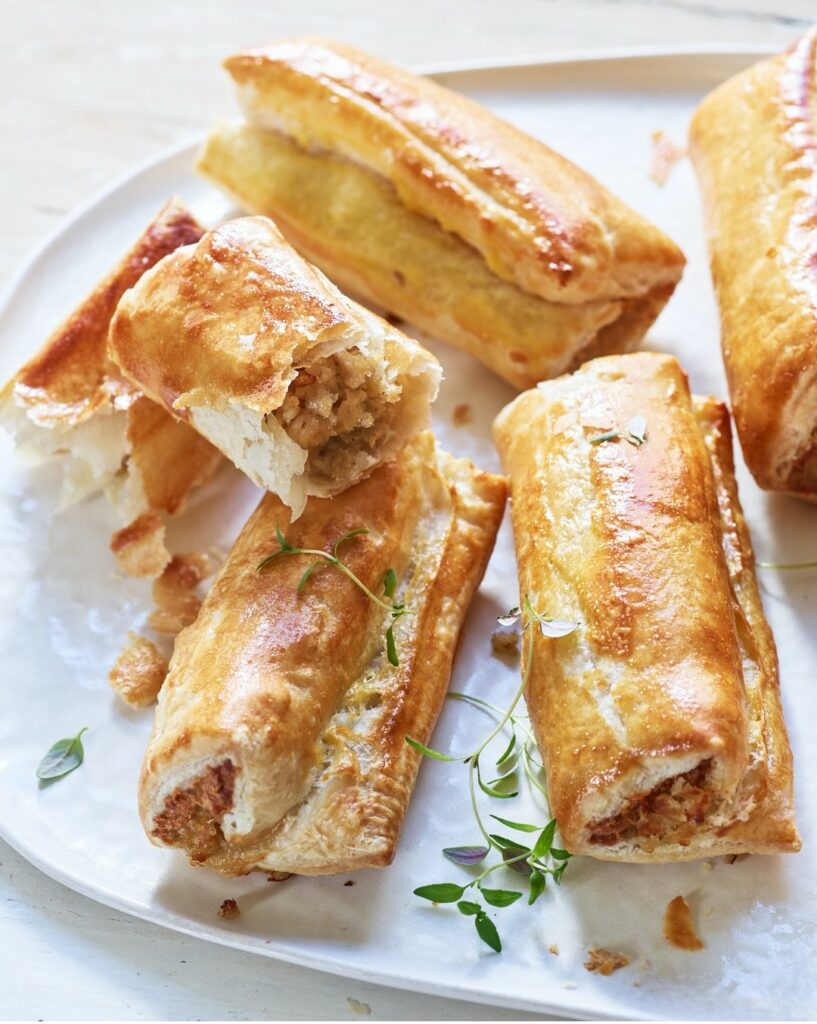 Ol' reliable vegetarian food brand Linda McCartney's has come through for us again with this vegan-friendly sausage roll. The point of difference here is the Cumberland sausage-style filling — yum!
Available at Woolworths.
7-Eleven – no sausage roll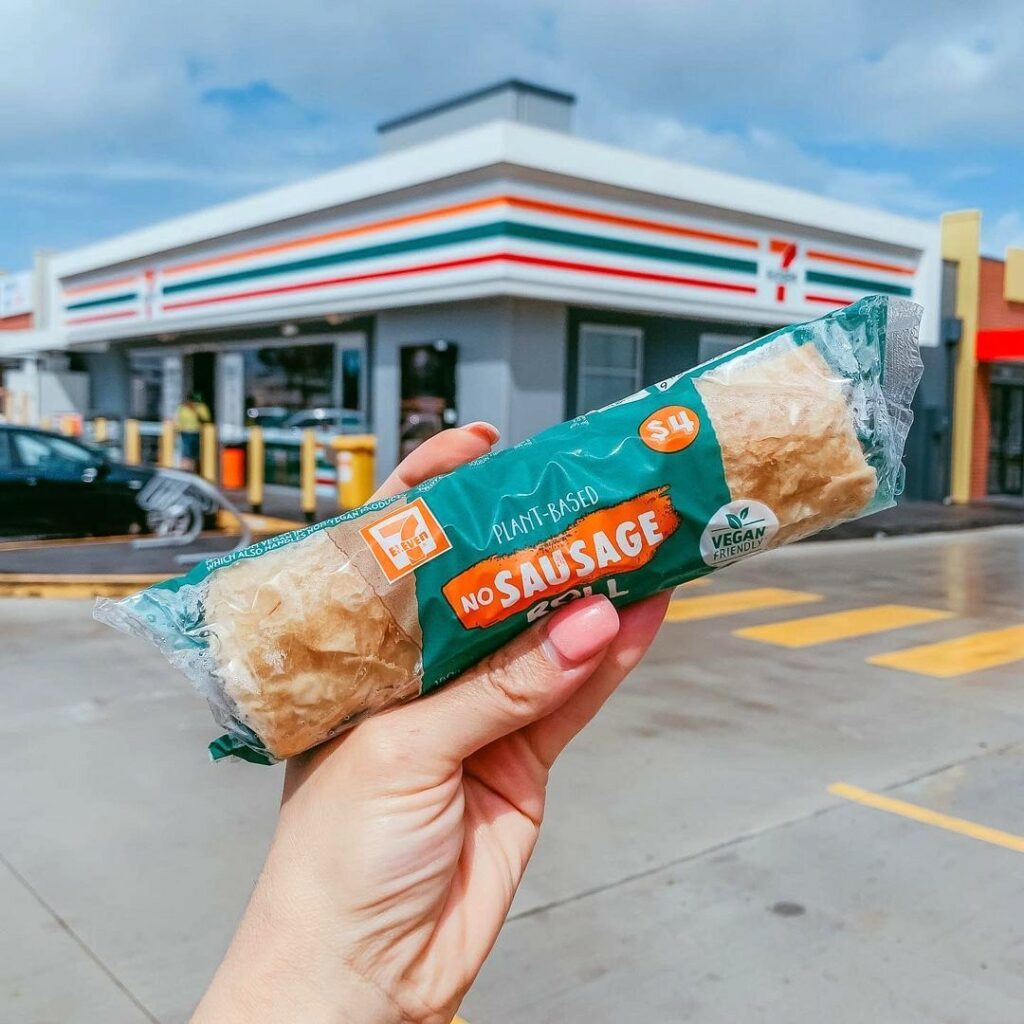 This grab and go sausage roll scores highest for convenience! Much like the Four 'N Twenty meat-free pie, it's towards the 'irresistibly trashy' end of the pastry spectrum — but again, sometimes that's just what you need, no?
Available at 7-Eleven.
There you have it! And what a mouth-watering leaderboard it is 🏆
We highly recommend doing your own taste test to find your personal favourites, but you really can't go wrong with any of these products. They're all incredible plant-based twists on Aussie tradition – proving that you can have your pie and eat it too!
Keen to impress by making your own vegan Aussie classics from scratch instead? It's super easy – check out our guide and our favourite recipes here.
Header image: © Pie Society