Opinion
Make your own vegan Aussie classics: Meat-free pies and sausage rolls
Kitchen Tips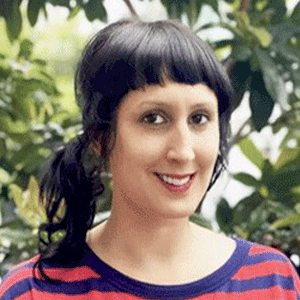 Author: Jacqueline
Published: September 28, 2023
There's nothing more iconically Australian than a chunky meat pie or the flaky perfection of a hot sausage roll … but with millions of us now choosing to eat meat-free, it's becoming more and more Aussie to embrace a plant-based version instead! 😍
Thanks to skyrocketing demand, there are tonnes of store-bought vegan meat pies and sausage rolls available in stores these days – even including a few at 7-Eleven and Pie Face, which are the handiest thing ever for road trips.
But these quintessential Aussie pastries are super easy to veganise at home, too!
Keep scrolling for our 4 favourite plant-based pie and sausage roll recipes, perfect for everything from parties to footy games, holiday events, and cosy days in: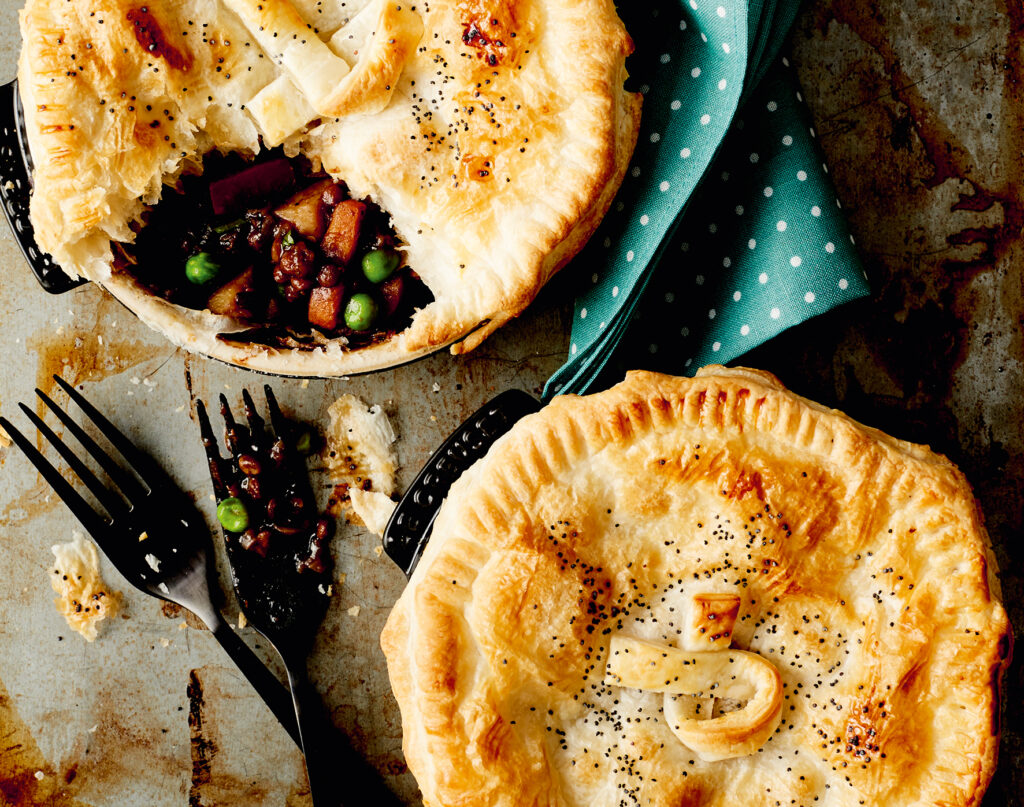 Tender pieces of potato and carrot nestled in a hearty red wine and thyme lentil gravy, with succulent chunks of deceptively 'meaty' mushroom. These pies aren't quite as … dare we say basic as your average Aussie meat pie, but they absolutely hit the right spot, and they're more nutritious, too.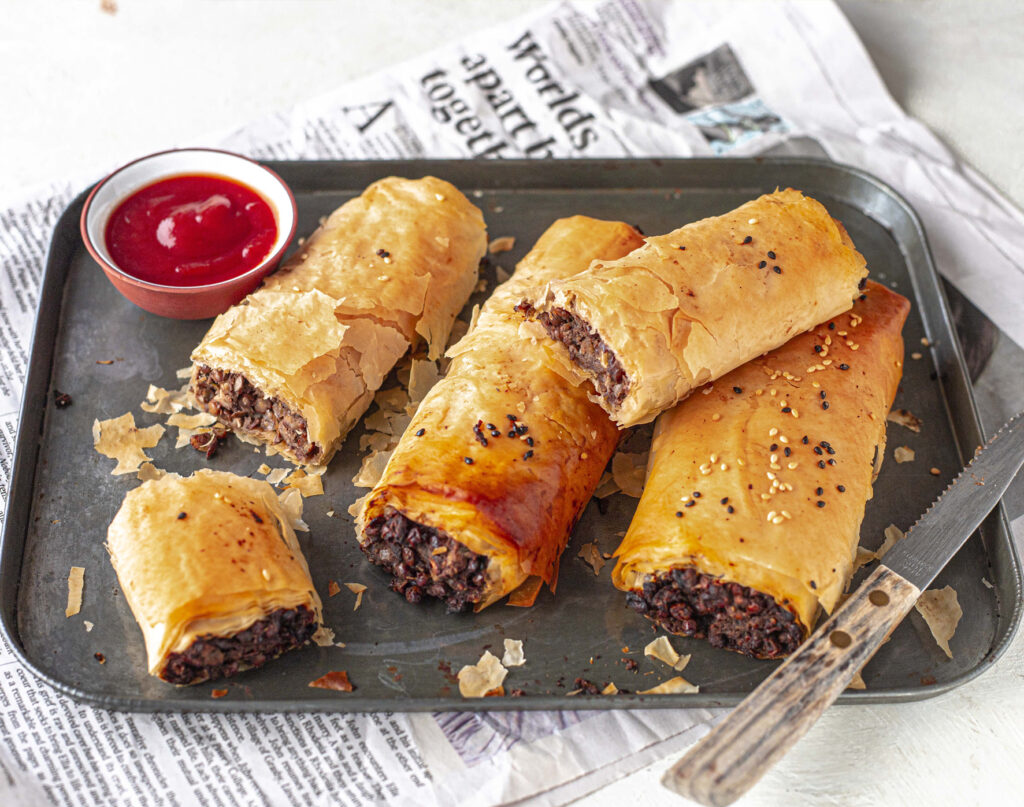 The herby, savoury mince in these ones also uses lentils and mushrooms to achieve a hearty, sausage-like texture – and to be honest we reckon they're packing way more flavour than traditional meat sausage rolls! They're a guaranteed hit with vegans and meat-eaters alike.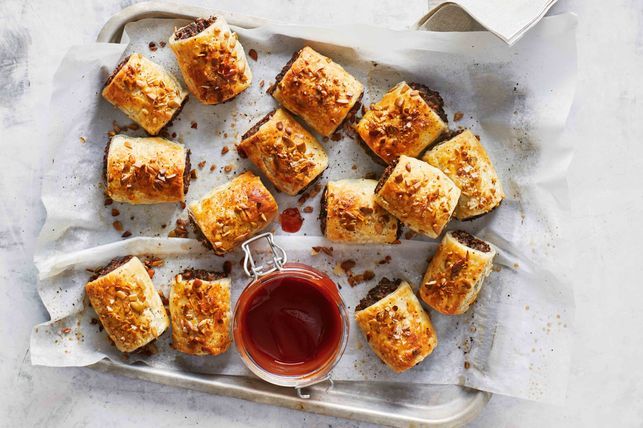 This take on mushroom-based sausage rolls features a magic blend of ingredients that just works when it comes to replicating that meaty flavour and texture – including Massel beef-style stock (which happens to be vegan-friendly), mustard, and panko breadcrumbs.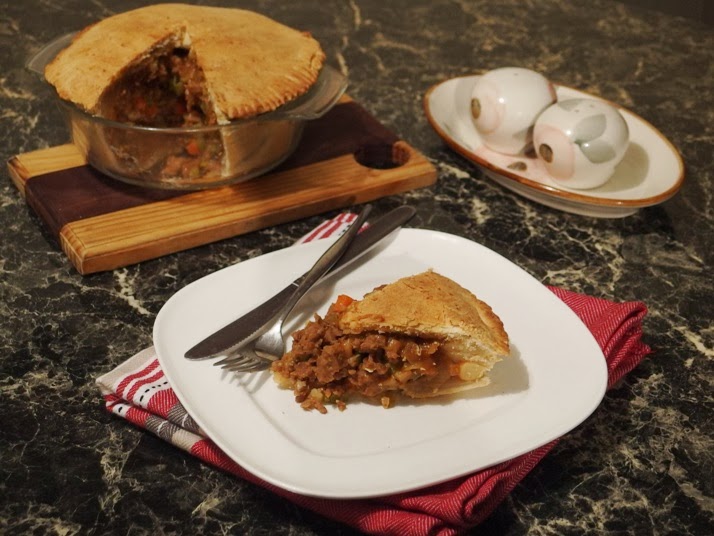 Made with textured vegetable protein (also called TVP), mushrooms, peas, and plenty of mouth-watering gravy, this might be the ultimate homemade meatless pie. Apparently, lots of 'real' Aussie meat pies actually contain some TVP too, so little wonder this tastes so deliciously close to what we remember!
These recipes mostly feature whole-food ingredients, but if you're short on time – or just keen to make your pastries as meaty as possible – you could also experiment by using a plant-based mince, sausage, or crumbled up burger product as the base for your filling.
The brands V2 and Beyond Meat are our personal faves, but you'll find heaps of options in the plant-based meat section and refrigerated vegan section of your local supermarket.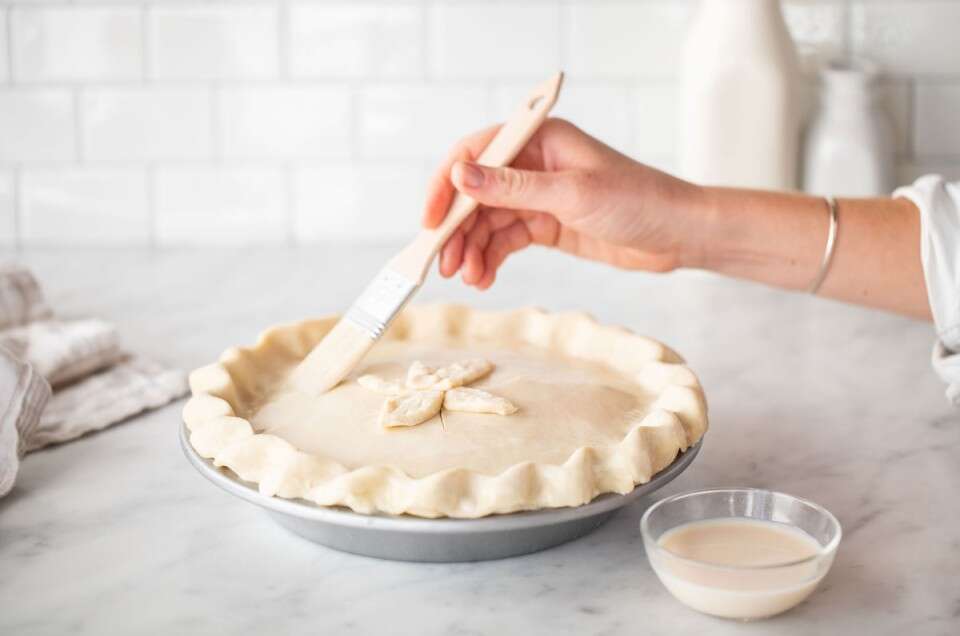 Try frying them up, adding onion, garlic, herbs, spices, and some vegan-friendly gravy or stock to taste, and then wrapping it all up in a layer of puff pastry (which is usually vegan – just double-check the ingredients).
For extra golden crispiness, brush the pastry with a light layer of almond, soy, or oat milk before baking, and you're good to go!
Served straight from the oven – with an obligatory splurt of tomato sauce – we bet your pastry creations will be just as familiar and comforting as the originals, and whole-heartedly Aussie-approved!