Opinion
12 classic vegan comfort meals your whole family will love
Kitchen Tips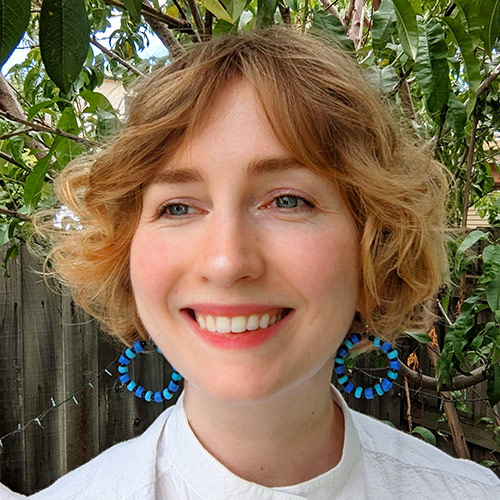 Author: Liv
Published: May 9, 2023
Keen to show your family how amazing plant-based food can be, but not sure where to start? Comfort food classics are where it's at!
Bringing something new to the dinner table can feel daunting at first — but in my experience, simply sharing undeniably satisfying meals with people is by far the most approachable and powerful way to open hearts and minds to a different way of eating. 
By serving up delicious vegan versions of already-familiar meals, for example, you're showing your loved ones that you can still enjoy all the same flavours and dishes you're used to cooking and eating together — just plant-based!
To help kick-start your new family dinner repertoire, I've put together a list of my absolute favourite plant-based comfort meals to cook for other people, especially a non-veg crowd. They're all thoroughly family-tested, kid-friendly, and have gotten the "whoa, this is vegan?!" seal of approval from many a meat-eater over the years! 
Meet your new plant-based favourites…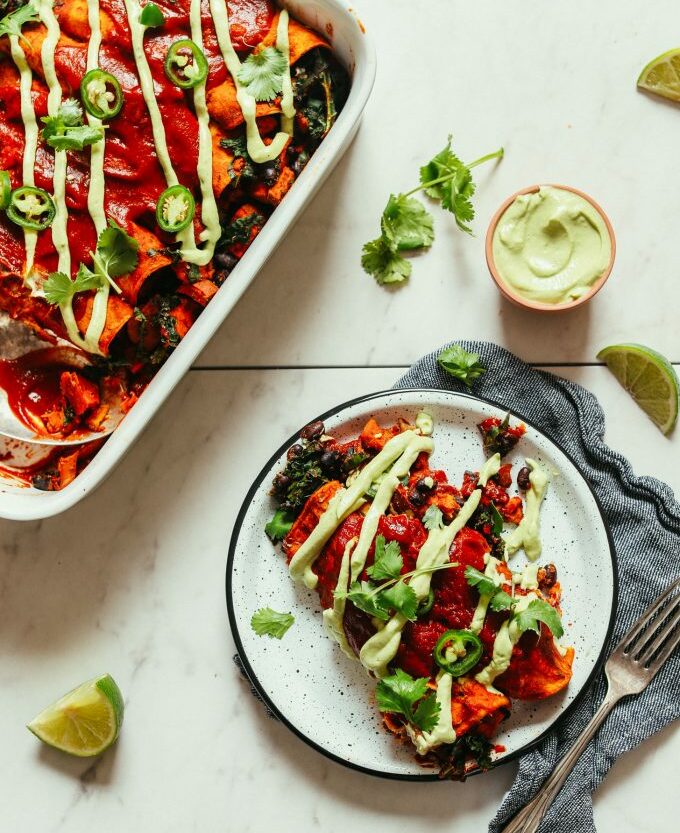 Easy? Check. Satisfying? Double check. You're definitely going to want to roll these enchiladas out on a regular basis. The roasted sweet potato and black bean filling is packed with protein and fibre, and the divine avocado crema on top will have you all fighting over the last dollop.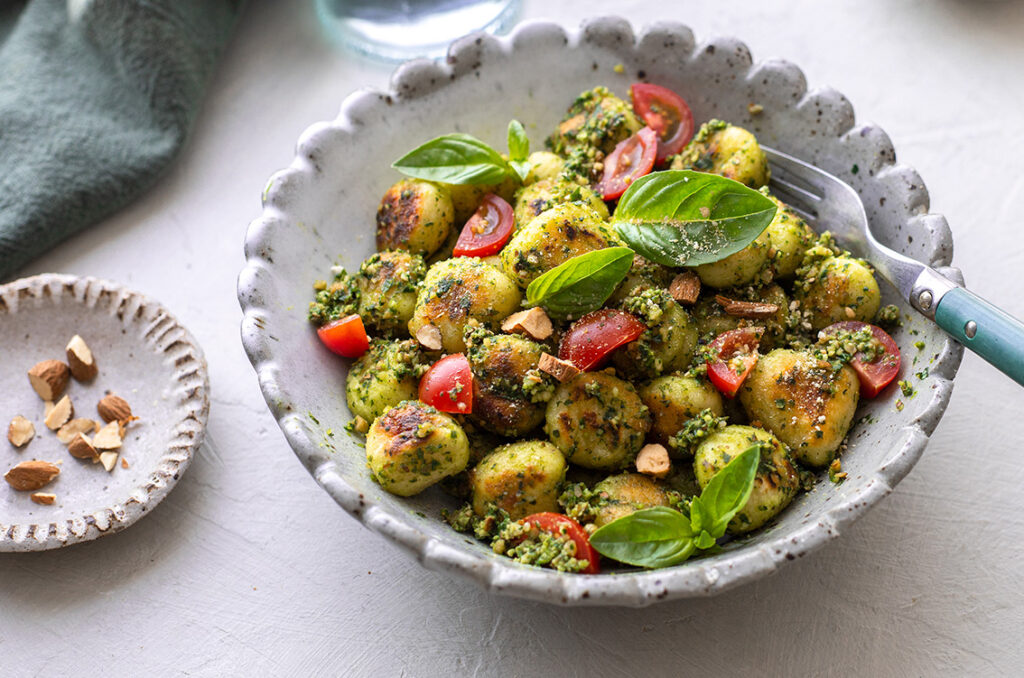 If you're looking for a lazy weeknight dinner that doesn't compromise on flavour, look no further than pillowy pan-fried pesto gnocchi! It's amazing topped with fresh herbs, cherry tomatoes, and vegan parmesan, but also easily customisable if you have any picky eaters to accommodate.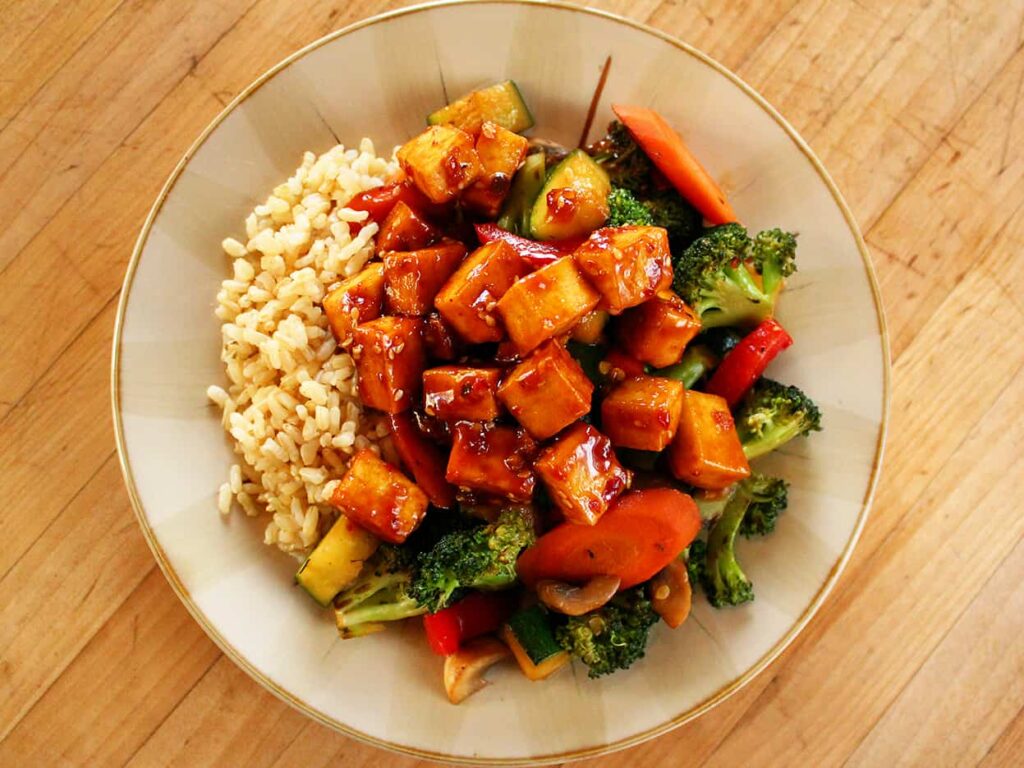 Like all great stir-fries, this one comes together super quickly and is a life-saver when it comes to using up any leftover rice or veggies hanging out in the crisper. Plus, the fried tofu and teriyaki peanut sauce combo is addictive — seconds will be in high demand!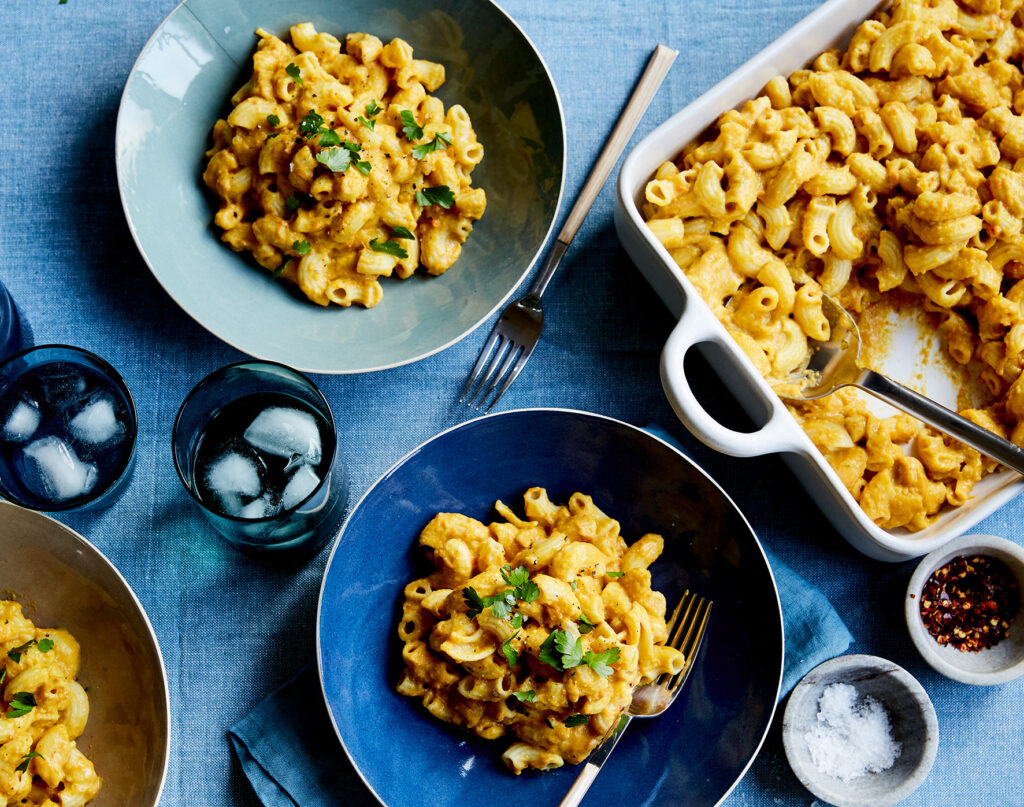 This vegan take on the classic mac and cheese magically manages to sneak a whole serve of veggies into the sauce, and still taste super cheesy and indulgent. If that's not an accomplishment worthy of being added into your regular rotation, we don't know what is.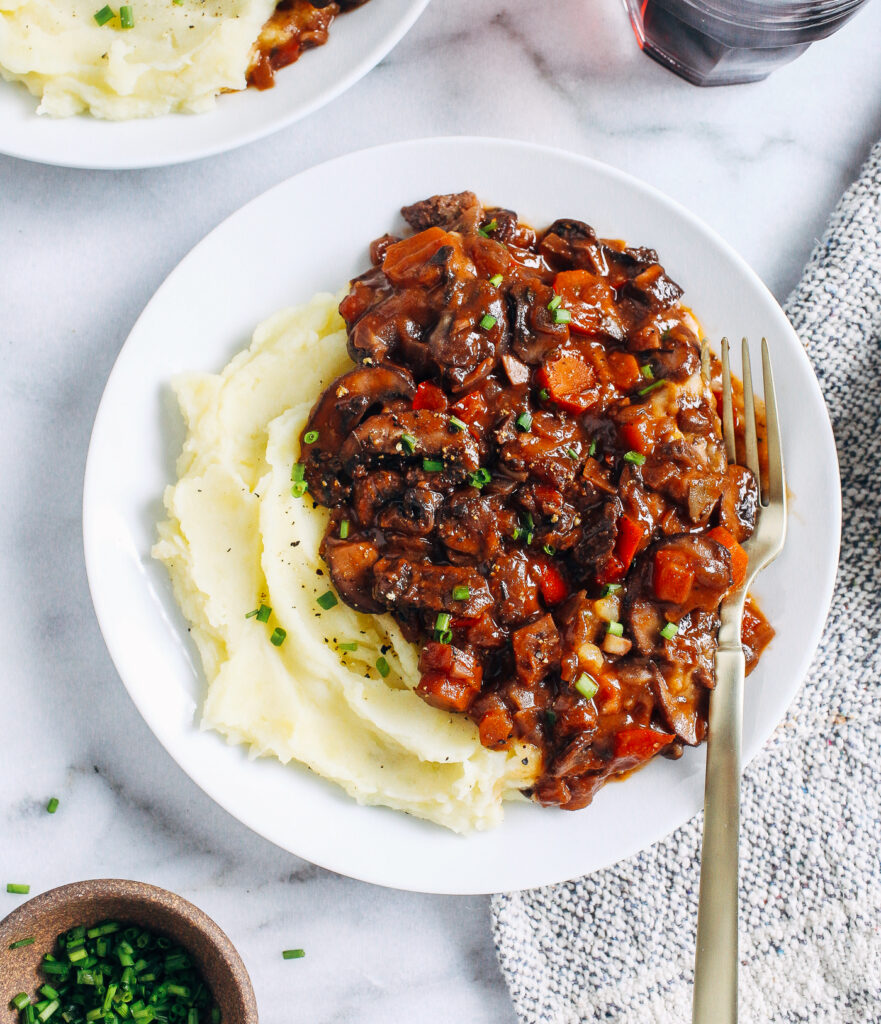 For a meal with such a fancy-sounding name, this mushroom bourguignon is actually deceptively simple to make, wonderfully hearty, and hungry-family approved! The saucy mushroom stew is cosy as anything, and who's ever gonna say no to a side of creamy, velvety mashed potato?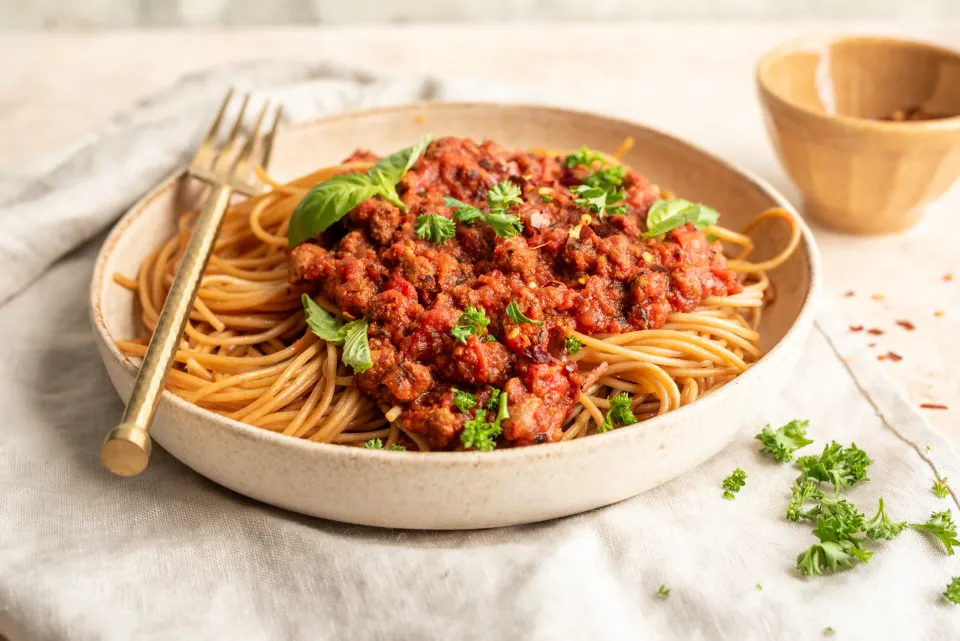 This bolognese is one of my favourite recipes ever to make for omnivores. Most veggie versions swap the mince out for lentils (which is also yum!) but this one uses soy sauce and a stack of Italian seasonings to make the blank slate of TVP taste really rich and meaty. Has to be tasted to be believed, but trust me — it never fails to impress.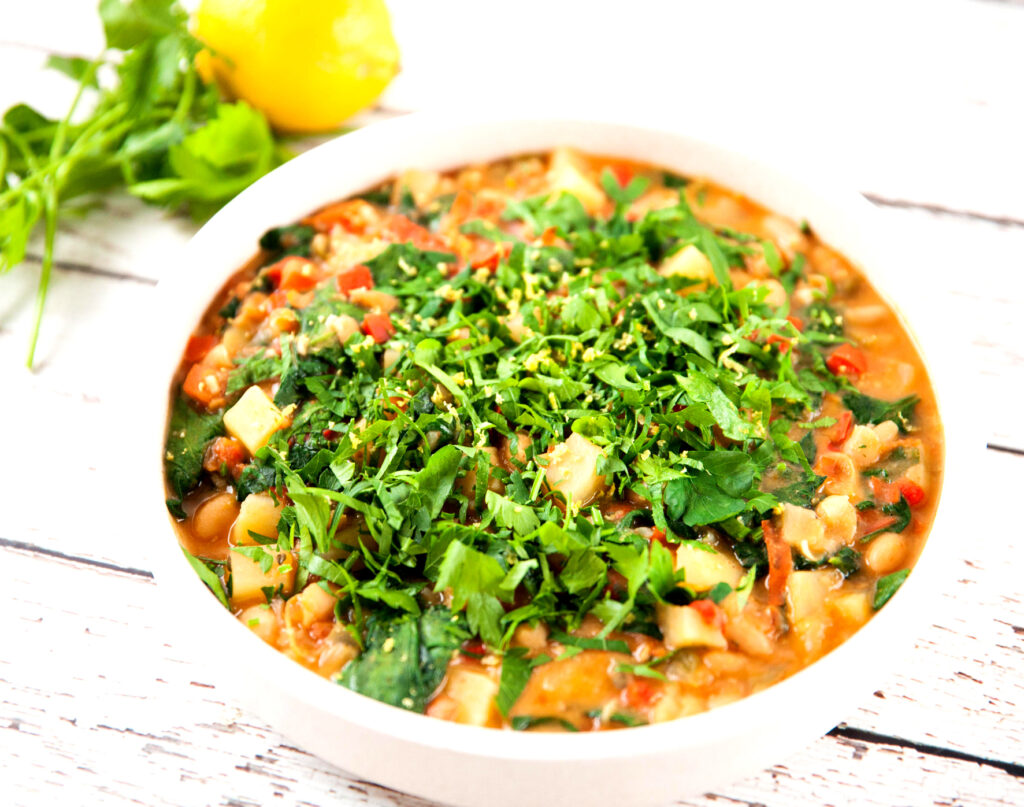 This soul-warming stew is not only full of nutrients and veggie goodness, it's also one of those convenient one-pot wonders that just gets better the longer you simmer it — ideal for popping on the stove and forgetting about while you put your feet up before dinner.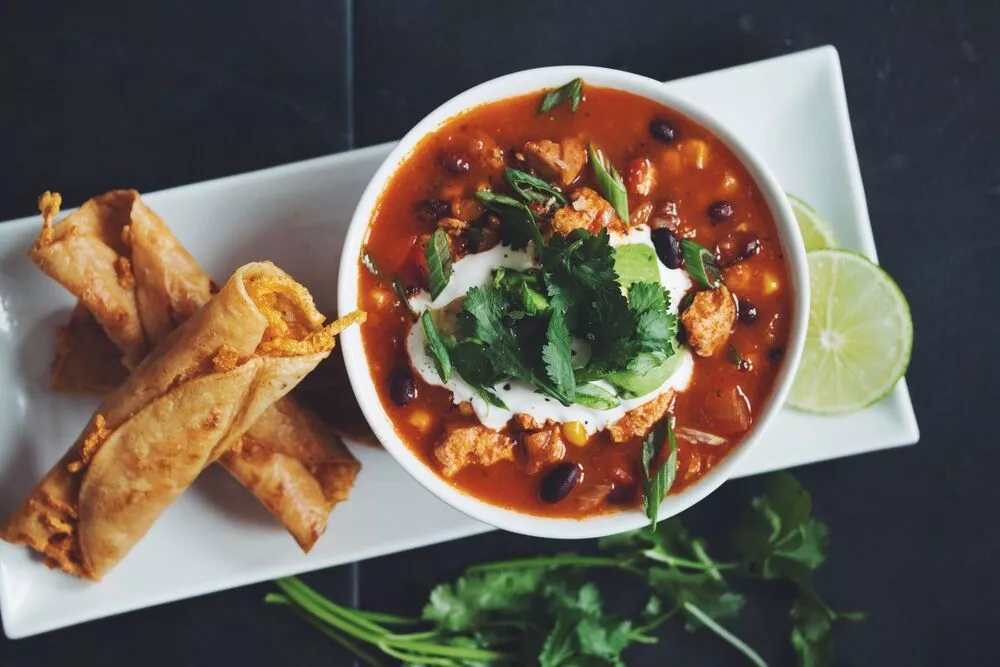 Mexican's always a hit for family dinner, but why not spice things up with tortilla soup instead of nachos? This just-as-delicious, healthier alternative is warming, nourishing, and made all the more fun by the addition of crunchy, cheesy vegan taquitos for dunking.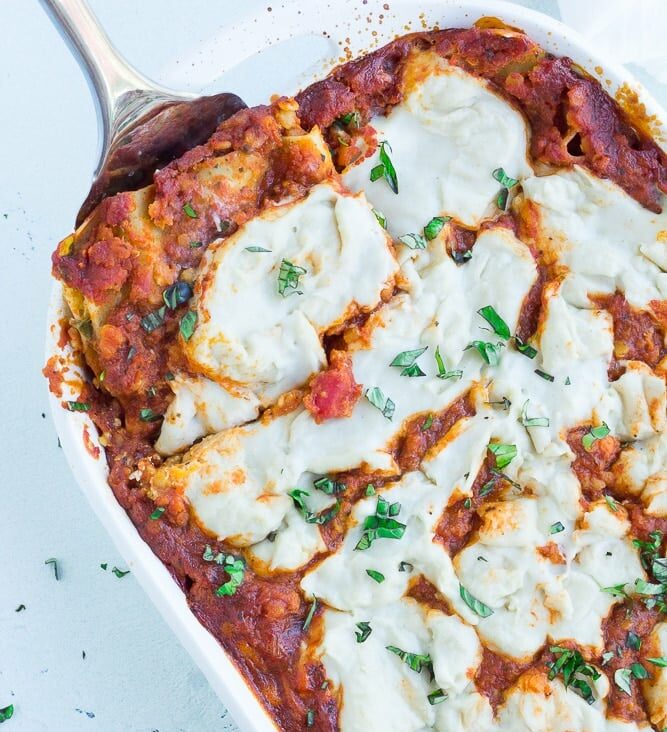 Lasagne's a popular weeknight classic for a reason, and easily converted to plant-based! Featuring a tofu-cashew ricotta, red lentil marinara, and loads of fresh spinach, this vegan version is layered with even more freshness and flavour than the original, and is sure to satisfy the fussiest foodies.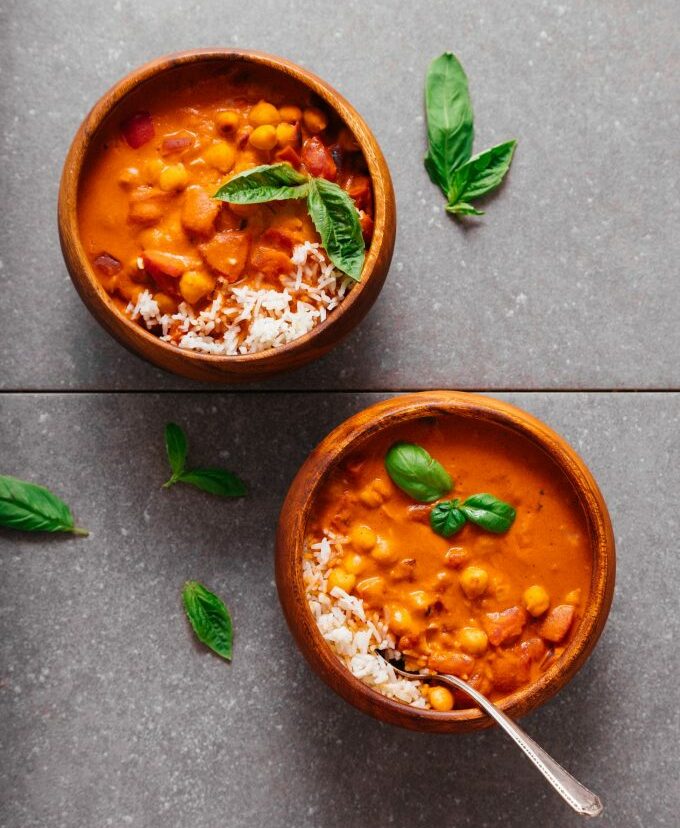 Is there anything more comforting than a wintery bowl of stew … or more appealing than a mouth-watering, healthy meal that takes less than 30 minutes to whip up? Peanutty, creamy, and indulgent, this chickpea tomato stew is a go-to of mine, and a guaranteed crowd-pleaser.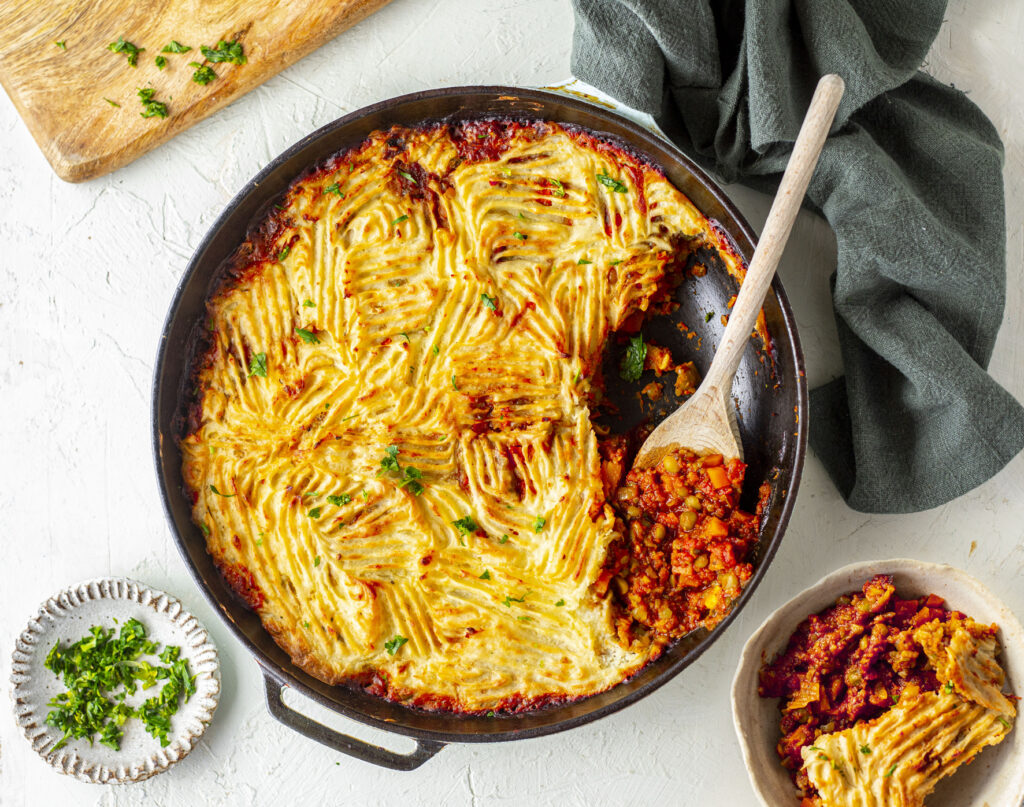 Shepherd's pie is another one of those ol' reliable recipes that always goes down a treat, and it's no exception when it's veganised! This version swaps out the mince for a herby blend of lentils and sauteed veg, and tops it off with that crispy, savoury layer of mashed potato we all know and love.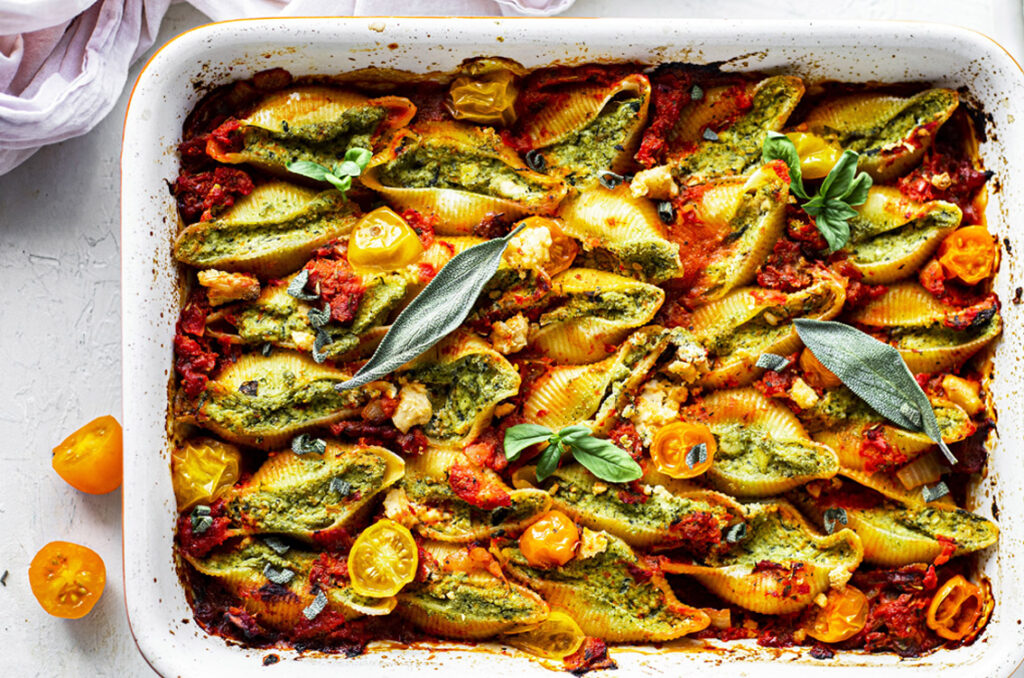 This might just be the ultimate plant-based pasta dish — it's a melty, cheesy masterpiece to look at, and the tofu-based 'ricotta' substitute means it's loaded with protein, too! Perfect for feeding a hungry family. 
Feeling inspired by these vegan family dinner ideas? 
There are plenty more where those came from! Between the huge range of incredible vegan cookbooks on the shelves these days, and the sheer bounty of recipes online (including on the VegKit recipe hub, of course!), you're bound to find even more meal ideas that will prove to be a hit with your loved ones.
And remember — introducing your family to veg food is a journey, not a race. Every step you take towards enjoying more plant-based food together is a huge win, not only for your family's health, but for animals and the health of our planet, too! 
Take it slow, and be sure to savour every new recipe you discover along the way. Who knows if it might turn out to be one of your family's future comfort classics?