Opinion
9 plant-based pastas that you can cook in under 30 minutes
Kitchen Tips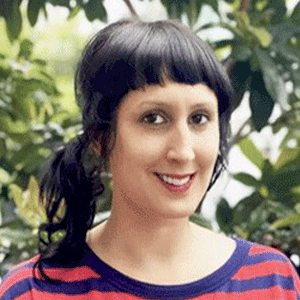 Author: Jacqueline
Published: July 21, 2023
If you're here, you're probably having one of those days where you need food and you need it fast. And most folks would agree, there's no quicker route to a satisfying dinner than pasta. 
Time is of the essence, so grab a penne and paper! Here are some of the quickest, easiest, and tastiest plant-based pasta recipes you can have twirling on your fork in 30 minutes or less.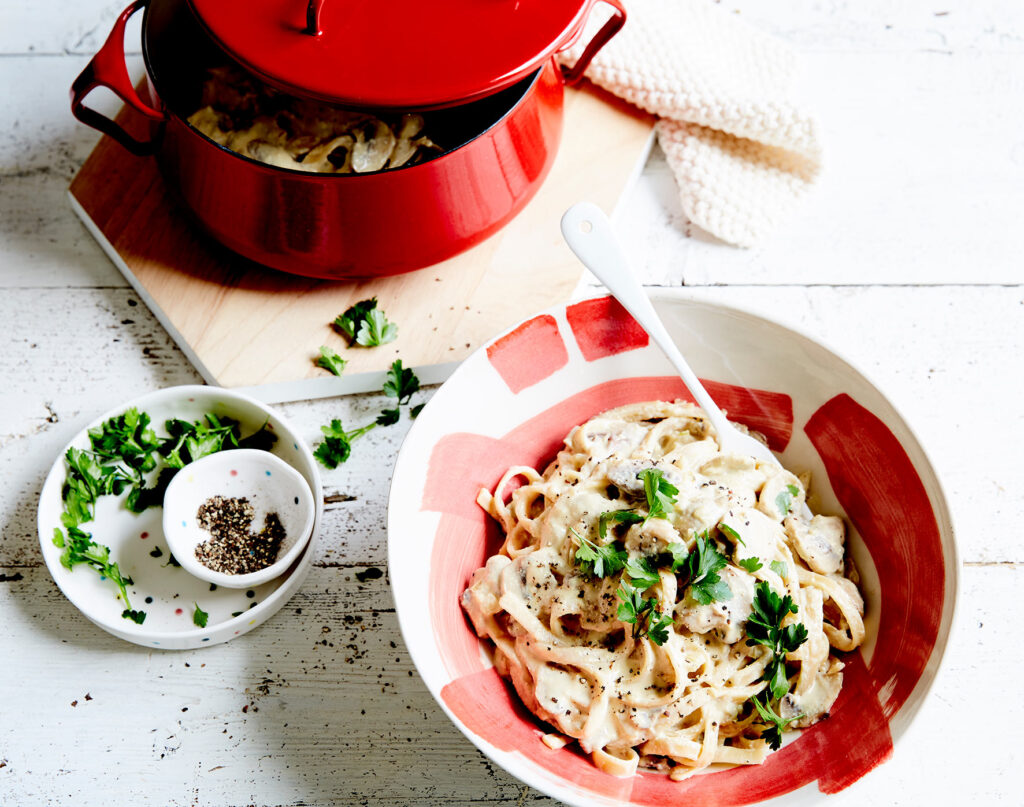 The cashew-based cream sauce for this one isn't just rich and indulgent – it's also packed with protein thanks to the secret ingredient, silken tofu! Add garlicky mushrooms, parsley, and a generous amount of cracked pepper to the mix, and you're onto a winner. A winner winner mushroom dinner.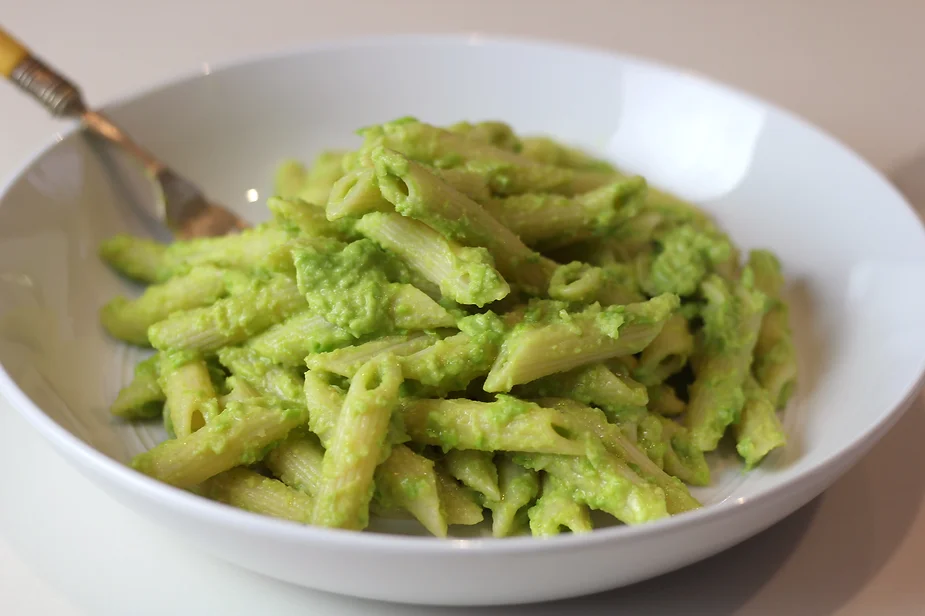 If you look up 'easy peasy' in the dictionary, you'll find a picture of this plant-based pea pesto pasta. All you need to do is chuck pasta in a pot and whizz up the rest of the ingredients in a food processor. It's vibrant, garlic-forward, and fresh – sure to liven up your plate.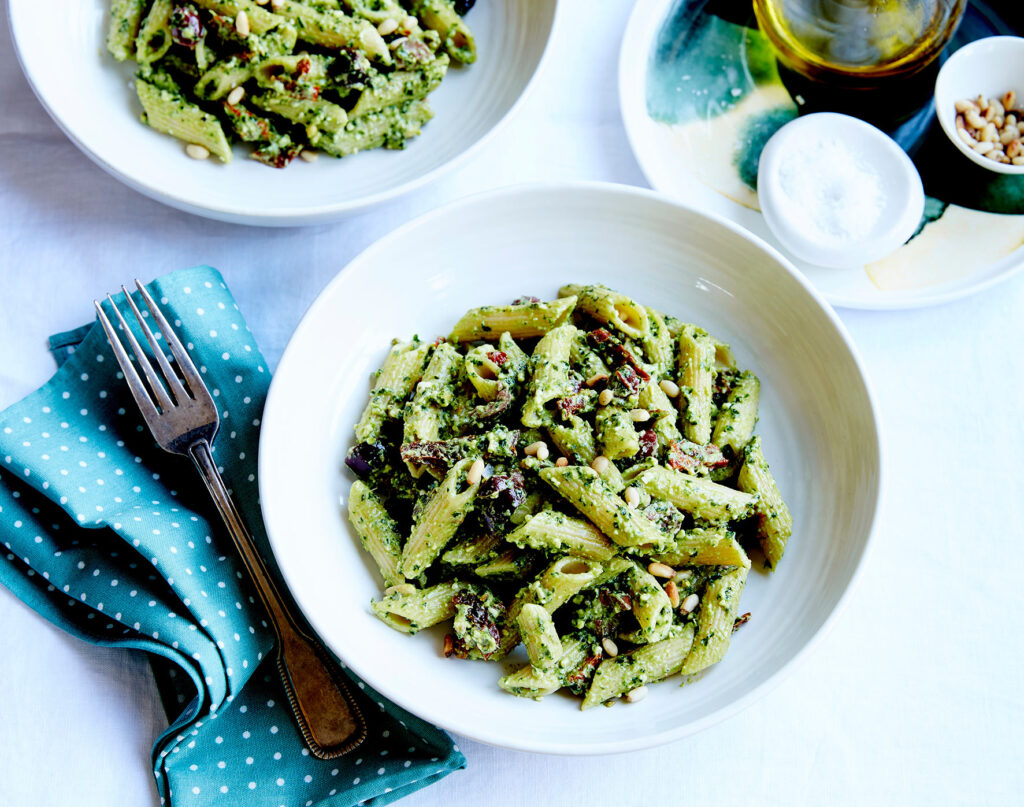 Serve this one steaming hot in the cooler months, and chilled for summer picnics. It's the perfect balance of zesty and herbaceous, with delicious pops of olives and sundried tomatoes to give it the illusion of complexity – while still being ridiculously easy to make.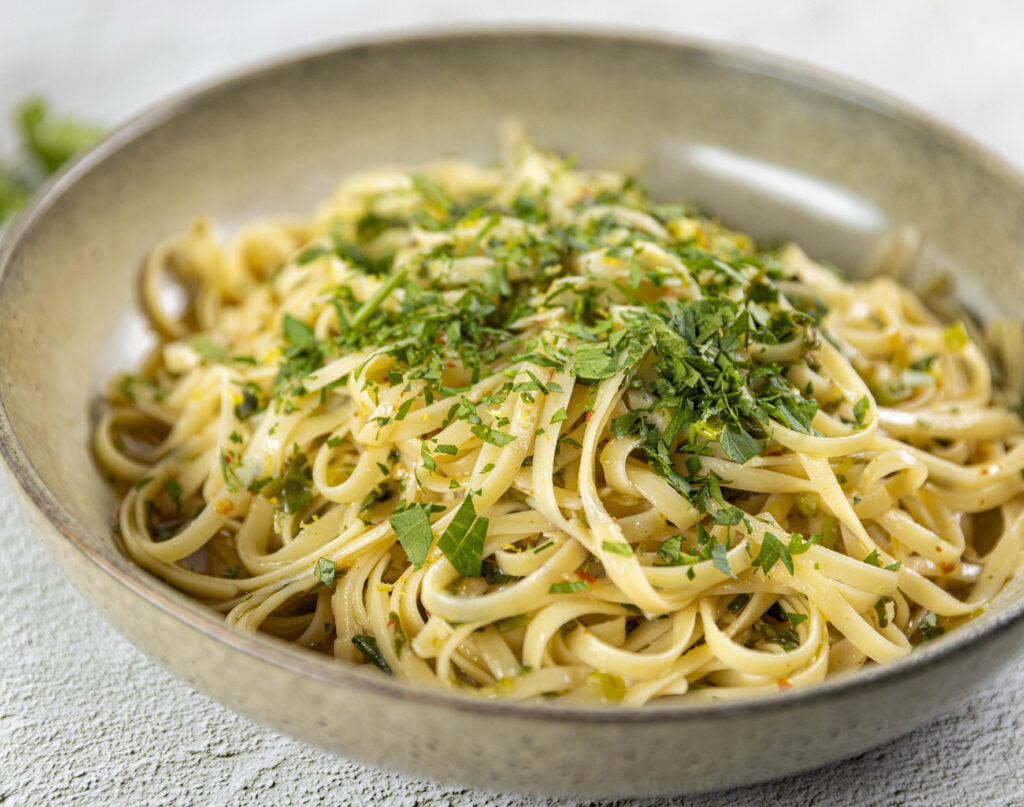 Inspired by a recipe from the beloved mum of Simon Toohey (Masterchef grand finalist and host of our plant-based cooking show, Freshly Picked), this spring onion and lemon zest pasta only takes 10 minutes to whip up, and won't make a dent in your grocery bill either!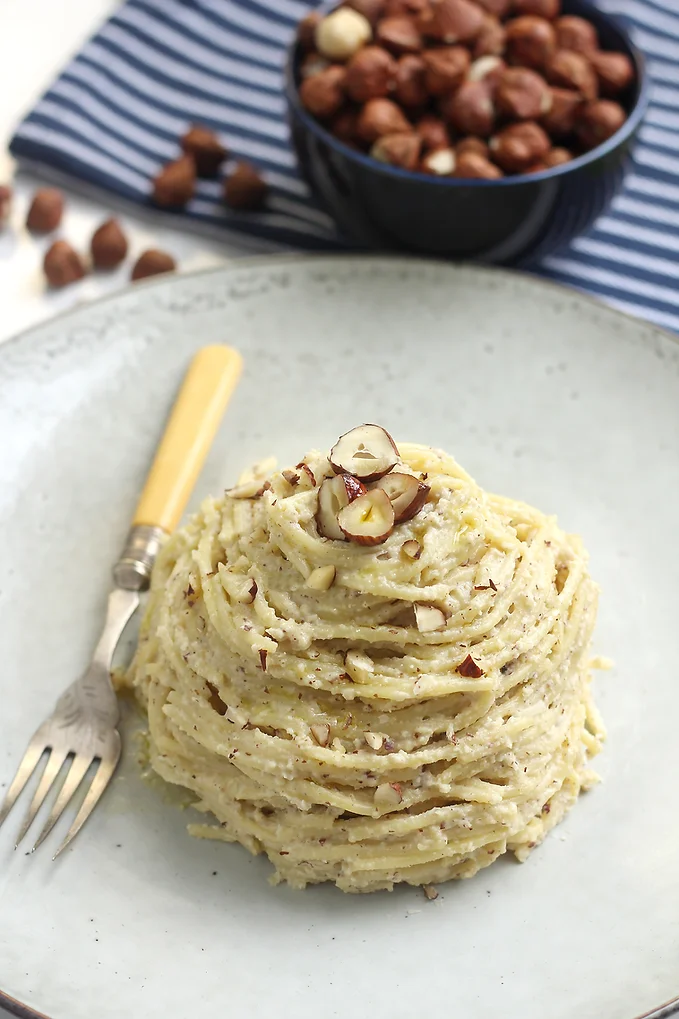 Who knew hazelnuts could make dreamy savoury sauces as well as sweet ones? This Italian-inspired recipe is a plant-based take on the regional classic, salsa di nicciole – and the ultimate proof that you don't need dairy to create a flavourful, authentic dish.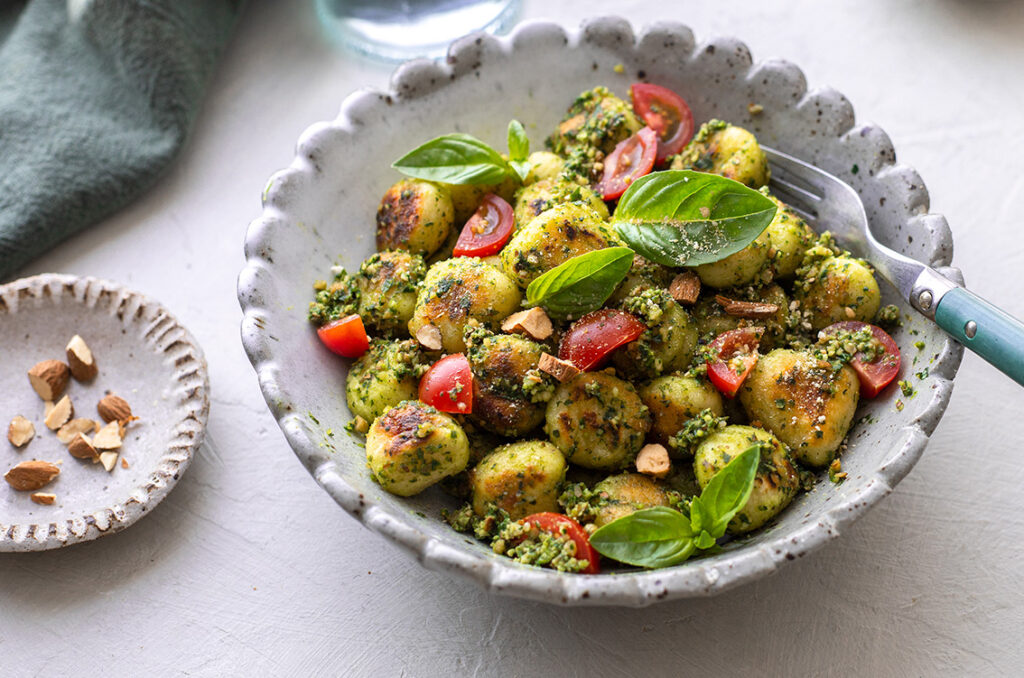 We'll never stop recommending this perfectly pan-fried, pillowy pesto gnocchi, topped with pinches of plant-based parmesan. How could we? It's simple, addictive, and fun to say! The recipe calls for cherry tomatoes but it's ripe for experimentation with other veggies.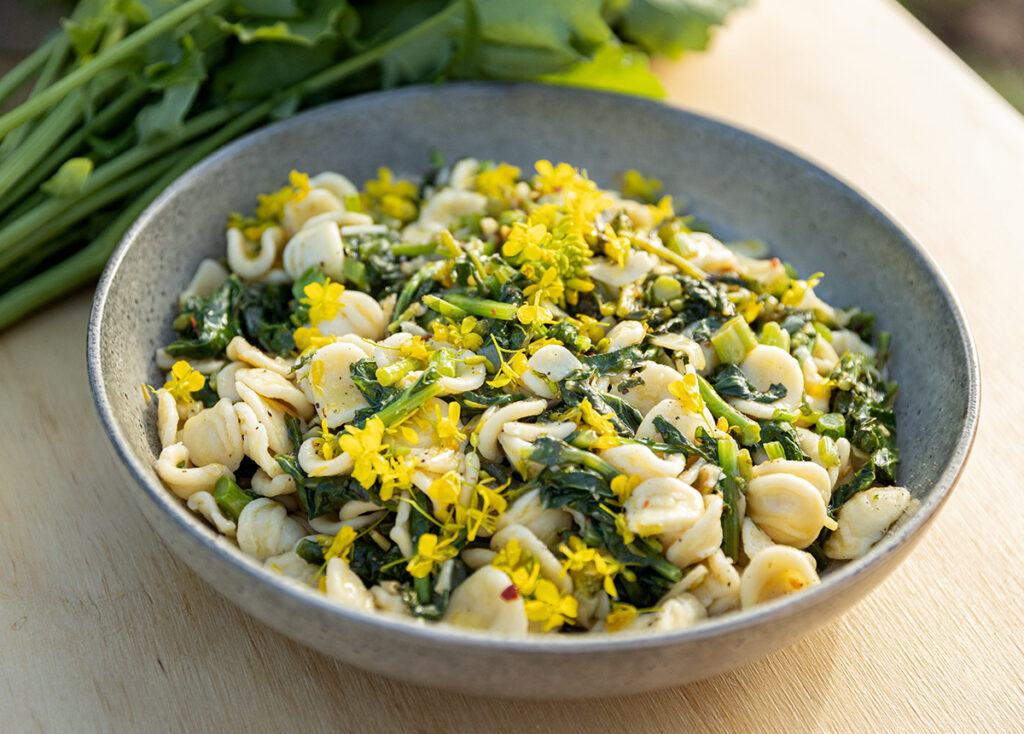 Loaded with greens and flavour. Cime di rapa – also called broccoli rabe – has a slight bitterness to it that pairs perfectly with the sweetness of leek in this deceptively simple orecchiette dish.
Note: If you can't find cime di rapa, broccolini makes a good substitute.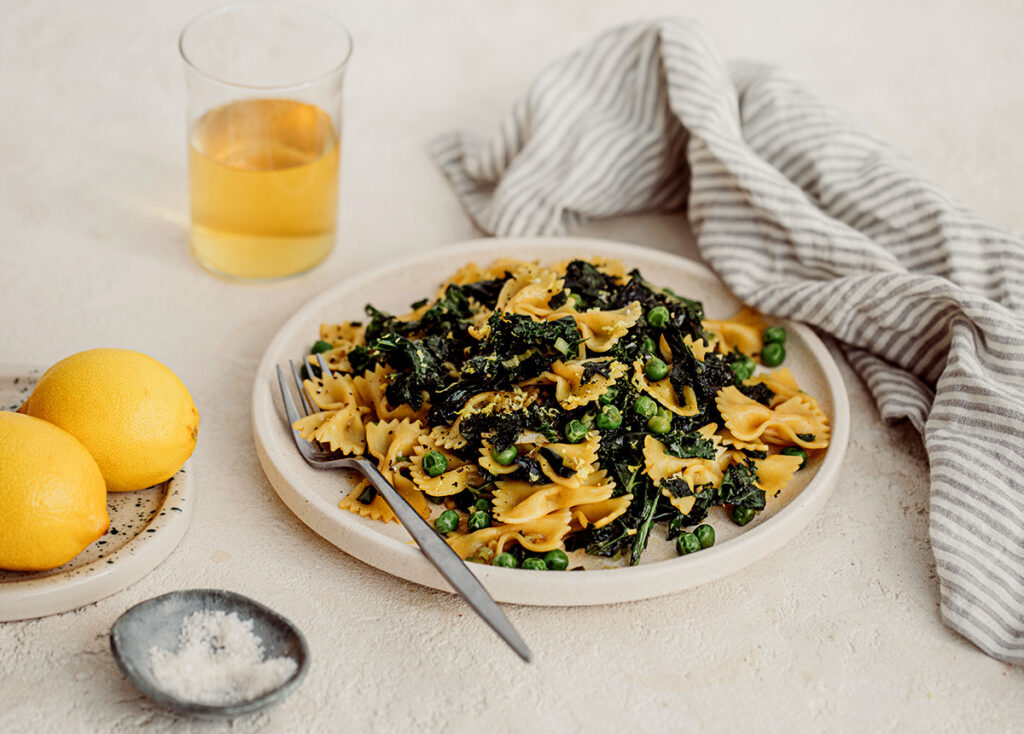 Bet you a bag of bowties you can't find a cuter pasta than farfalle! But it's not just a pretty face – when dressed up with kale and garlic and polka-dotted with green peas, it makes for a super satisfying weeknight meal that only takes about 20 mins to get ready.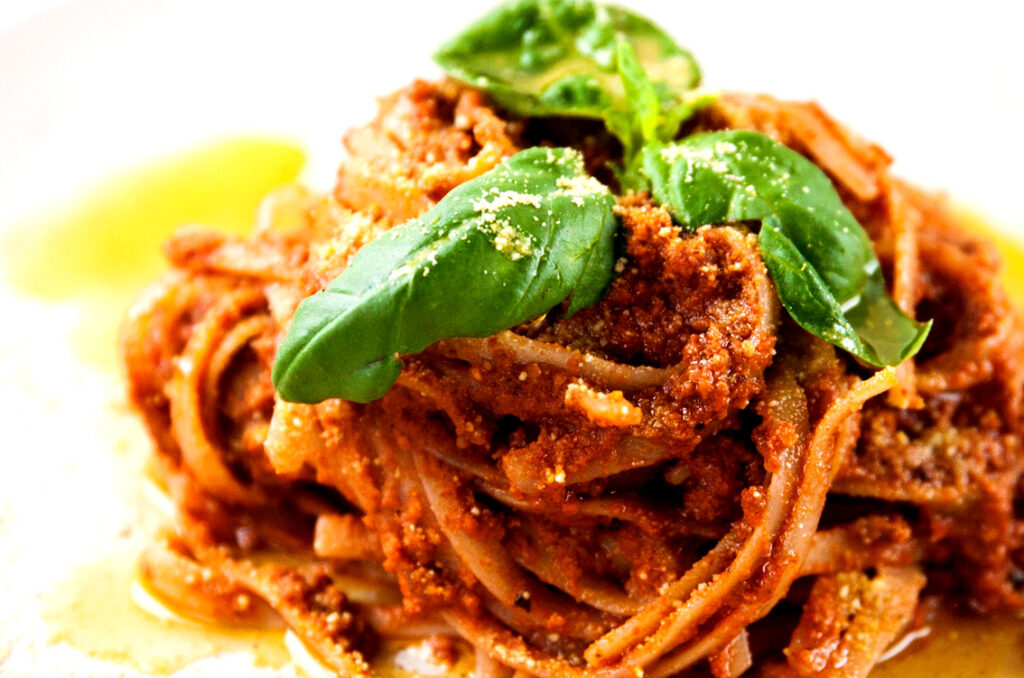 We guarantee it'll be love at first bite with this smoky, melt-in-your-mouth ragu. You'd never guess that the star of the show could be the humble walnut, but somehow it just works. This recipe is a great choice if you're after a comfort meal that still feels light and nourishing.
We're filing all of these under 'instant gratification' 😍
For even more plant-based pasta-bilities that can be thrown together in a blink, check out the VegKit recipe hub or Nadia Fragnito's The Vegan Italian Kitchen. She's got some amazing pasta recipes on her blog, as well as some brilliant cookbooks full of easy Italian classics – all made 100% vegan!
We hope that half an hour from now, the vibe in your kitchen is more fragrant, less frantic 😌
You've got this! And by this, we mean our unwavering support on your speedy pasta-making mission.