News
'A fungi-based whole vegan hard-boiled egg is now a thing'
Industry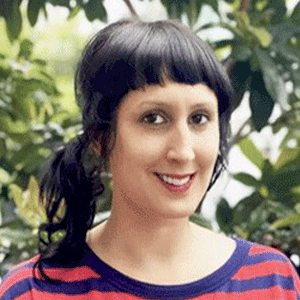 Author: Jacqueline
Published: May 28, 2021
Food innovators, OsomeFood, have just released the world's first plant-based, nutrient-dense, superfood-charged hard-boiled eggs to the market, and we are totally here for it.
Singapore-based OsomeFood are ambitious. Not only are they bringing some remarkable innovations to the world of plant-based eating, but their commitment to nutrition and sustainability are making plant-based options the ever easier choice!
As reported recently in LiveKindly, OsomeEgg is their latest product to hit the market, and it's made from fermented mycoprotein, the same fungi used for the offerings by alt-meat company, Quorn. This hard-boiled egg is made up of wholesome, familiar, plant ingredients and uses the most advanced food production processes — all backed by a panel of medical specialists.
Their fungi-based egg has been more than a decade in the making, a testament to their dedication to bring out only the healthiest, cleanest whole food plant-based products. They place a uniquely strong focus on nutrition (and age-defying properties of plant ingredients!) and they are committed to helping create more sustainable food systems. As OsomeFood explains,
By moving away from traditional protein farming and focusing on a small organism (fungi) that is known to be more efficient in protein production than large animals, we can create more (protein), with less.
While OsomeEgg is currently only available in Singapore, it's only a matter of time before OsomeFood or one of the many other plant-food innovators storms its way into the Australian market with a similar hard-boiled egg product. According to the article …
The vegan egg market is growing fast, with demand from Chinese consumers, in particular, reaching unprecedented levels in the last year … (The) U.S.'s plant-based egg category also experienced growth, with a 168 percent increase in 2020 and $27 million in sales.
I'd say that's a pretty solid indicator of the global appetite for more plant-based egg products, and I can't wait to see what this means for this market in Australia!
(Pro tip: you can check out this shop to see what kind of egg replacers are currently available in Australia!)