Looking for a vegan chocolate advent calendar? Try these delicious dairy-free options – available now at Woolworths, Big W, and vegan specialty stores online.
It's nearly time for the Christmas countdown to begin … and we're super excited to see all our favourite vegan advent calendars (as well as heaps of other festive products) reappearing in stores already! 
If you're keen to try a plant-based advent calendar this year, here are some of the yummiest options you can find in Australian stores and online – all with decadent vegan chocolate behind their doors.
Plant-based chocolate advent calendars (& where to buy them!)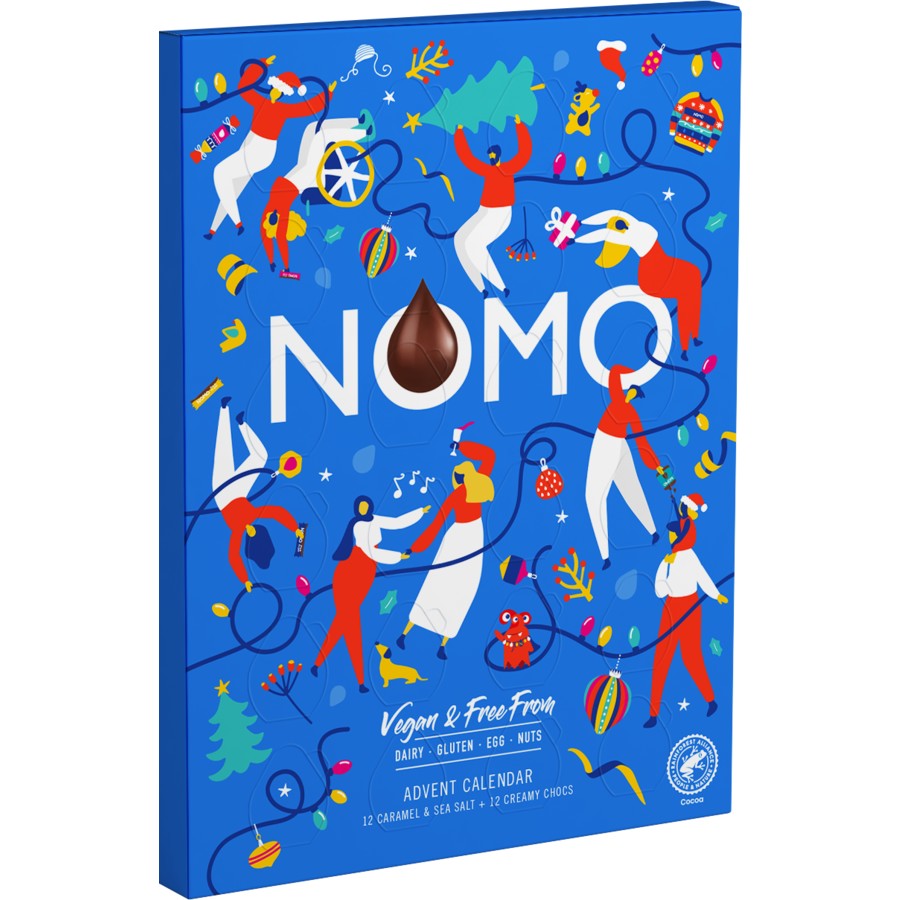 Nomo Vegan & Free From Chocolate Advent Calendar 
Nomo's dreamy plant-based advent calendar features 12 caramel and sea salt chocolates, and 12 creamy chocolates – all dairy-free, egg-free, nut-free, and gluten-free. Perfect for any chocolate lovers with dietary requirements!
Available at Woolworths and Big W.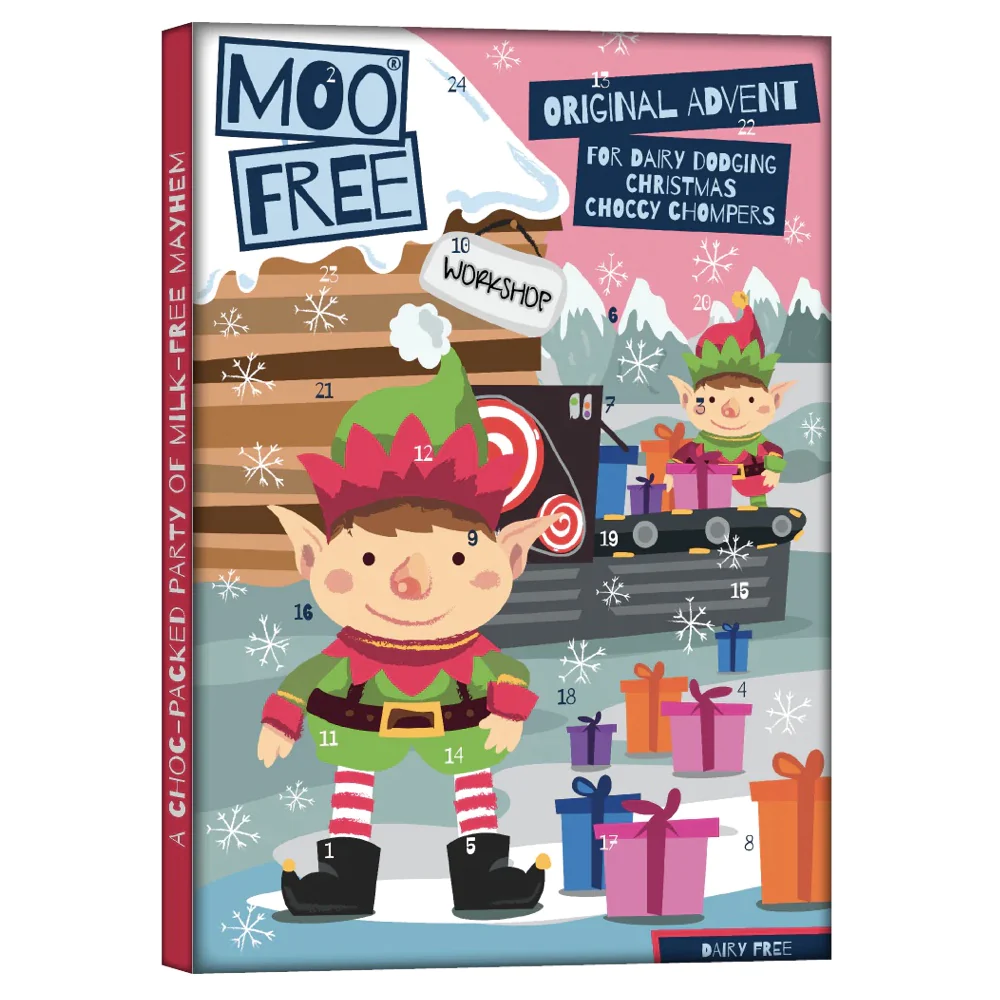 Moo Free Original Advent Calendar
Just as it says on the box, this super cute, elf-themed advent calendar from Moo Free is a treat well-suited for 'dairy-dodging Christmas choccy chompers'. Now that's a delightful mouthful – and so are the bite-sized vegan chocolates inside.
Available at The Vegan Grocery Store and The Chocolate Box.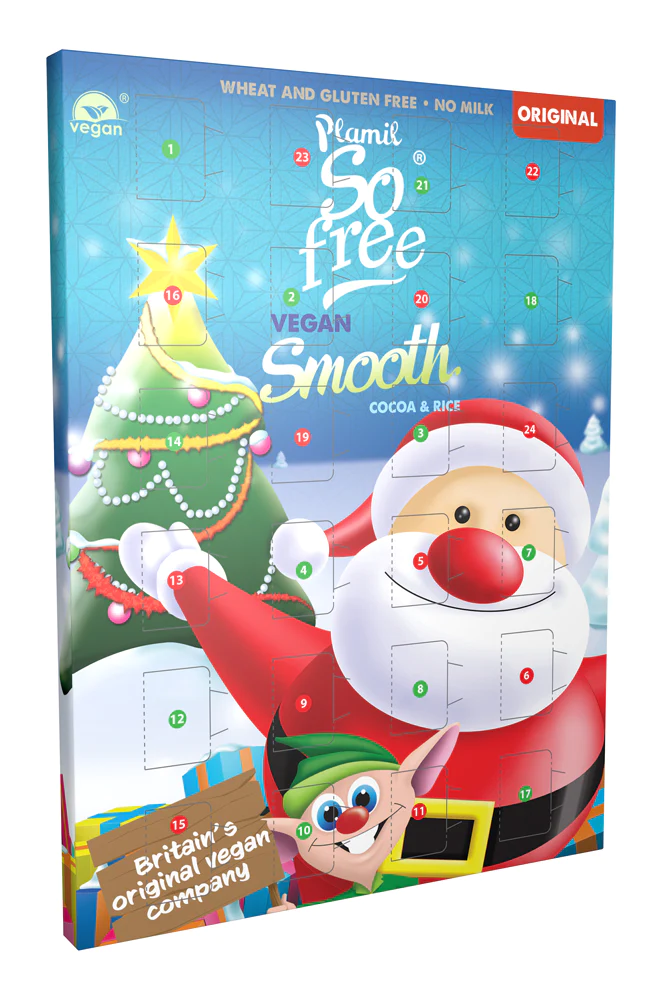 So Free Original Advent Calendar 
Enjoy 24 days of organic rice-milk chocolates with the So Free original advent calendar! It's 100% vegan and a great one to choose if you prefer classic, creamy milk chocolate to fancier flavoured options. 
Available online at The Vegan Grocery Store and Vegan Perfection.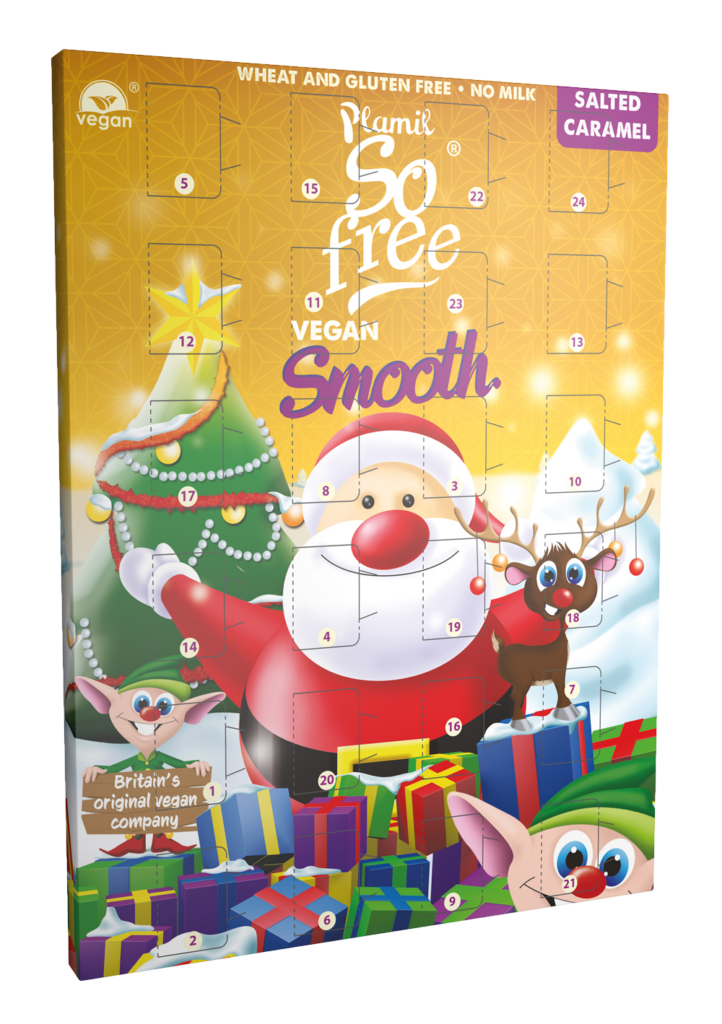 So Free Salted Caramel Advent Calendar
If you're a salted caramel chocolate fan, you can't go past this decadent advent calendar. Just like the other So Free advent products, it's all organic and comes in a super cute design for kids. 
Available online at The Vegan Grocery Store and Vegan Perfection.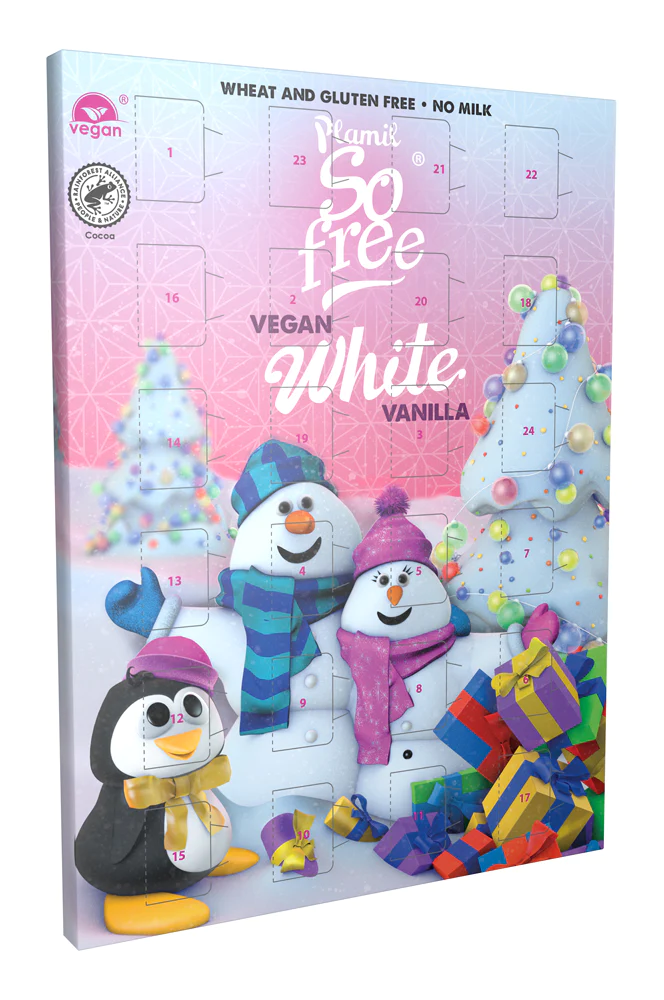 So Free White Chocolate Advent Calendar 
Made from an innovative cocoa butter and rice blend, the treats in this So Free advent calendar taste just like white chocolate made with milk. If melt-in-your-mouth vegan white chocolate isn't a Christmas miracle, we don't know what is!
Available online at The Vegan Grocery Store and Vegan Perfection.
Creative advent calendar alternatives
While scoping out all the options, I also came across a couple of chocolate-free, novelty advent calendars that are vegan-friendly, too! 
This adorable Aussie-themed advent calendar full of 'kindness' prompts and activities looks incredibly wholesome, and could be a great option for little ones. 
Whereas I'd probably only recommend this vegan hot sauce advent calendar for grown-ups – and even then, only for that one, weirdly spice-obsessed friend we all seem to have!
If you're feeling crafty, you could even make your own reusable vegan advent calendar. 
Just buy a customisable fabric hanger like these ones from Kmart or Ginger Ray, and fill the pockets with little gifts like vegan candy canes, Nomo reindeers, Sweet William chocolate Santas, or other festive sweet treats. 
Browse our list of vegan stocking stuffers for more ideas! You can also find more product recommendations for the festive season in our plant-based Christmas shopping guide. 
Remember: If you're planning on buying vegan advent calendars this year, order them ASAP so they arrive in time – and so you don't miss out. The closer it gets to December 1st, the faster these highly sought-after dairy-free options will be flying off the shelves!