Eating a diet rich in plants — a diverse variety of them — may be the key to living your healthiest life.
Amanda Moon started her career in public health, but quickly realised she wanted to help people manage their health on a more personal level. So she shifted her focus and became a registered dietitian and nutritionist. Specialising in improving gut health, plant-based diets, and nutrition during pregnancy and postpartum, Amanda has a wealth of experience and knowledge to impart — so she sat down with VegKit to answer some of our burning questions about food and health.
How do you see diet playing into peoples' overall health? 
Diet can have a huge impact on general health and quality of life. Many of my clients report big changes in how they feel by improving their diets, fuelling their body more with what we're designed to eat. I've seen improved energy, better sleep, increased concentration and mental clarity, improved bowel movements, better digestion, and gut health benefits. 'Food for mood' and mental health is also well researched; higher-quality diets are associated with a reduced risk of depressive symptoms.
What makes plant foods so powerful?
Plant foods are unique to animal foods in that they offer phytochemicals like antioxidants, which have many roles in supporting your health. Plant foods also offer prebiotics, which feed the beneficial microorganisms living in your gut. And gut health, more specifically the microbiome, is linked to the health of pretty much your whole body: it influences heart and metabolic health, as well as mood and mental health, and when nurtured properly, it can reduce the risk of many diseases … So, eating plenty of plant foods has significant benefits. In fact, we now know eating 30+ different plant foods per week (including herbs and spices) yields major gut health benefits. That might sound like a lot, but it's actually very easy once you make 'variety' a habit!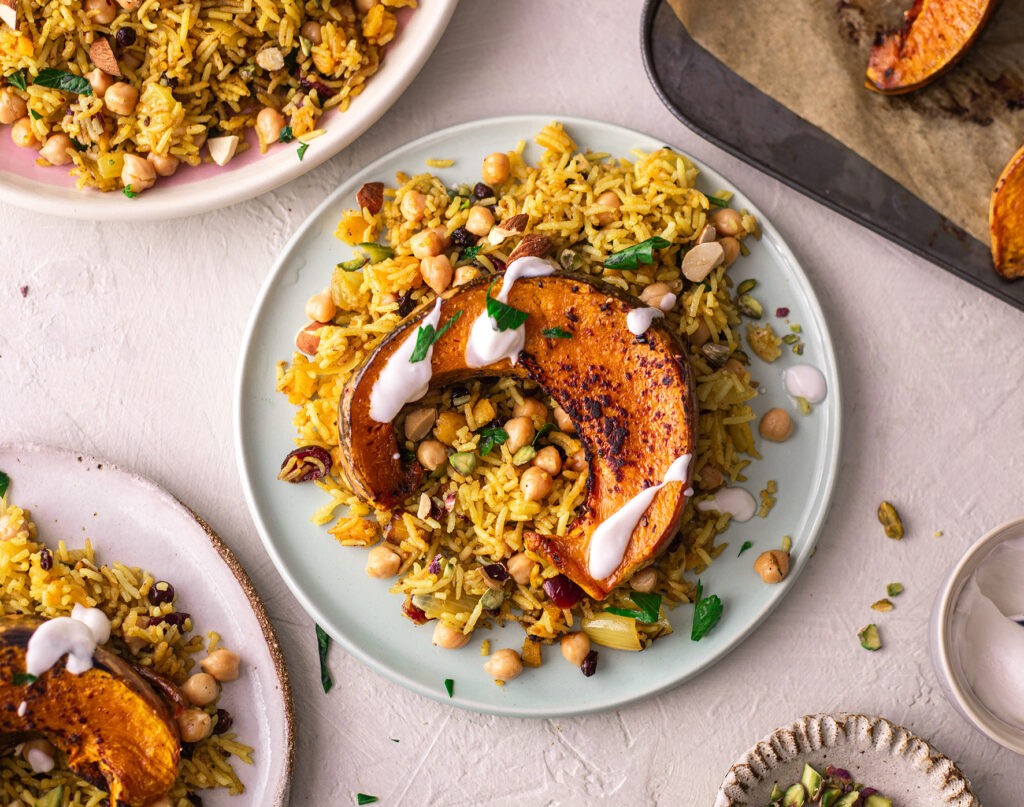 Do you need to take nutritional  supplements regularly if you're eating plant-based? 
Some people who have greater nutritional needs, for example those who are pregnant or breastfeeding, may benefit from supplementing key nutrients regularly. And this recommendation applies whether you're eating plant-based or not.
For most other folks eating plant-based, you can usually meet all your nutritional needs by eating the right plant foods and supplementing as needed — especially if you're incorporating foods fortified with B12 and calcium, and eating a lot of variety.
I always like to remind people that a plant-based diet is far from eating just vegetables! Eating from all the plant food groups is important to ensure you're getting your full range of daily nutrients.
What are the most common challenges your clients face when switching to plant-based? 
For some clients, it's as simple as not knowing how to substitute meat or how to cook with foods they weren't brought up with, like legumes — so recipes and cooking videos can really help here!
Some of the bigger issues I see as a gut health dietitian are an increase in bloating, changes to bowel movements, or excessive gas. Sometimes this is caused by increasing fibre intake too quickly. Sometimes we just need to tweak the balance of the types of fibre they're eating. And for some, these issues occur because of a situation called dysbiosis, and we need make some changes to the balance of microorganisms in the gut to better equip them to handle so many plant foods … Either way, I can usually address the root cause and get them feeling better on a higher plant diet.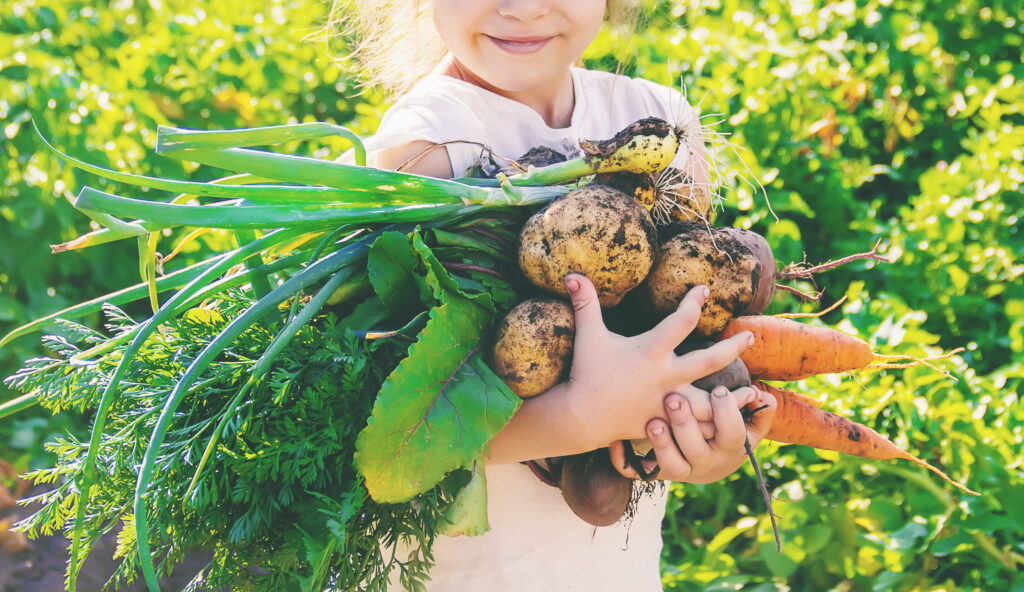 Can kids eat plant-based? 
Plant-based diets can be suitable for all ages, including children. But special care should be taken, as it should be for children following any eating pattern, to include key foods and nutrients needed for their growth and development. These include iron, zinc, iodine, omega-3s (especially DHA), vitamin B12, choline, carotenoids, and protein. I always recommend that parents seek advice from an experienced dietitian or nutritionist to ensure they're aware of what foods and supplements to be including, and how much.
How about eating plant-based during pregnancy and breastfeeding —  is this OK? 
It sure is — and I recommend that all pregnant women, whether they eat plant-based or not, in fact, seek guidance from an experienced dietitian or nutritionist — it can't hurt to get personalised advice!
What does meal planning look like for your family?  
Somewhat structured, but also often unplanned. Sometimes I create a three-week dinner meal plan to follow when I know we're going to be extra busy. We generally enjoy the same few meals for breakfast and lunch, but incorporate variety for dinner. We do a lot of bulk cooking so that there are always cooked veggies in the fridge to add to meals, and there are frozen meals for days we don't want to cook. I try to keep the fridge, freezer and pantry stocked with healthy ingredients so I can always put something nutritious together. I like cooking, so I can usually whip things up without having to think too much — and that becomes easier with practise.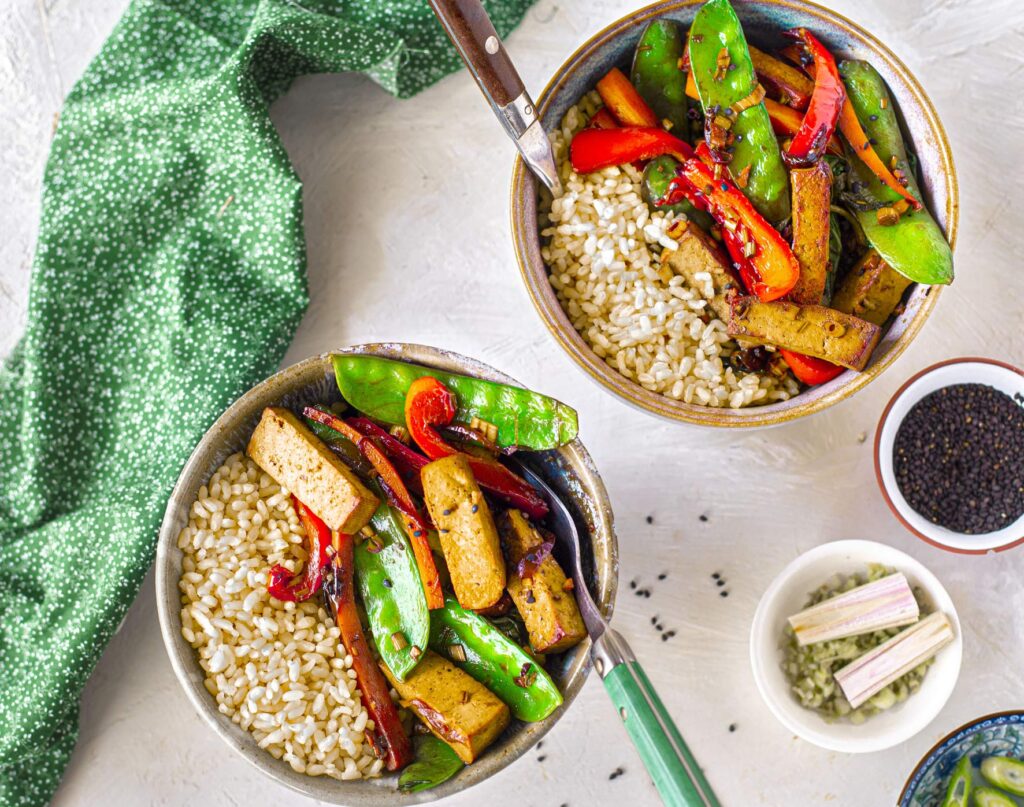 If you could share one piece of nutritional advice with all Australians, what would it be? 
Learn to cook with and enjoy real, unprocessed foods, from all the plant food groups: fruits, vegetables, legumes, wholegrains, nuts, seeds, herbs, and spices. There are endless opportunities to learn to cook these days — from in-person cooking classes, to online courses or YouTube videos … Cooking nutritious foods is one of the best things you can do for yourself!
Amanda is based in South Australia, and offers online consultations nationally and internationally. Learn more about her services at FeelYourBestNutrition.com.au