There's no question: Melbourne does great vegan food –- and lots of it! Here are 10 restaurants that all plant-based foodies need to try.
I've lived in Melbourne for almost a decade now, and I'm still floored by the amount of vegan and vegan-friendly restaurants. And that number keeps growing! If it's hard for a Melburnian to keep up, it must be overwhelming for those visiting from interstate. So, whether you've lived in Melbourne all your life, or you're just visiting for a few days, here's my shortlist for the very best of Melbourne's plant-based food.
Tyranny of Distance
Windsor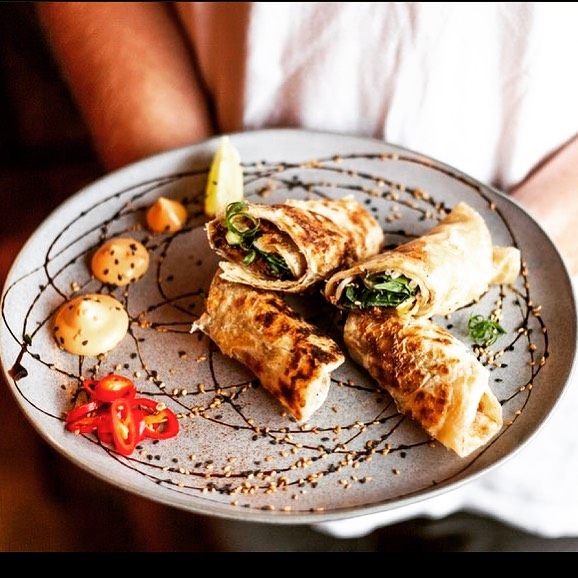 This former petrol station turned spacious restaurant and bar has an entirely plant-based menu. Choose from eggplant parma, duck roti rolls, mushroom pork tacos, massaman curry, Korean fried chicken burger and more. The colourful restaurant has a casual vibe with good food and great cocktails.
Tyranny of Distance is serving food from 5pm to 10pm everyday. See opening hours.
Check out Tyranny of Distance on Instagram
The Carringbush Hotel
Abbotsford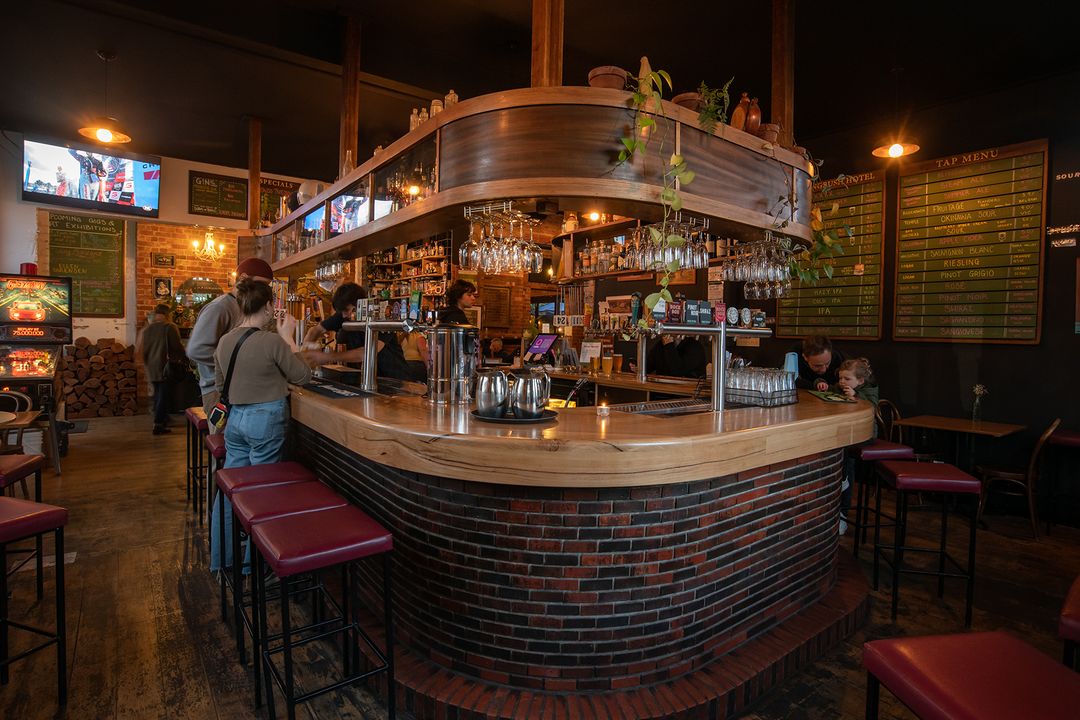 Nestled on a cosy street corner in Abbotsford, you'll find the Carringbush Hotel – a welcoming and friendly pub (dog-friendly too!) serving up the best of casual meat-free dining. Housed in one of the oldest hotels in Abbotsford (built in 1870), the pub's ethos is one of sustainability: think very local beers, wines on tap to reduce packaging waste, and of course, plant-based food. The menu is 100% vegetarian with the majority of offerings either already vegan or available so on request.
The menu is a classic mix of cuisines with something to suit all tastes. Think homemade gnocchi and lasagne; Asian-style dumplings and bao buns; hearty pies and roast veg; burgers and chips– and the staple of every pub – the parmigiana. An early weekday visit to enjoy Taco Tuesday is always a good idea … as is the vegan cookies and cream cheesecake with warm chocolate sauce. But really, you need to try it for yourself.
Check out The Carringbush Hotel on Instagram

Funghi e Tartufo
Melbourne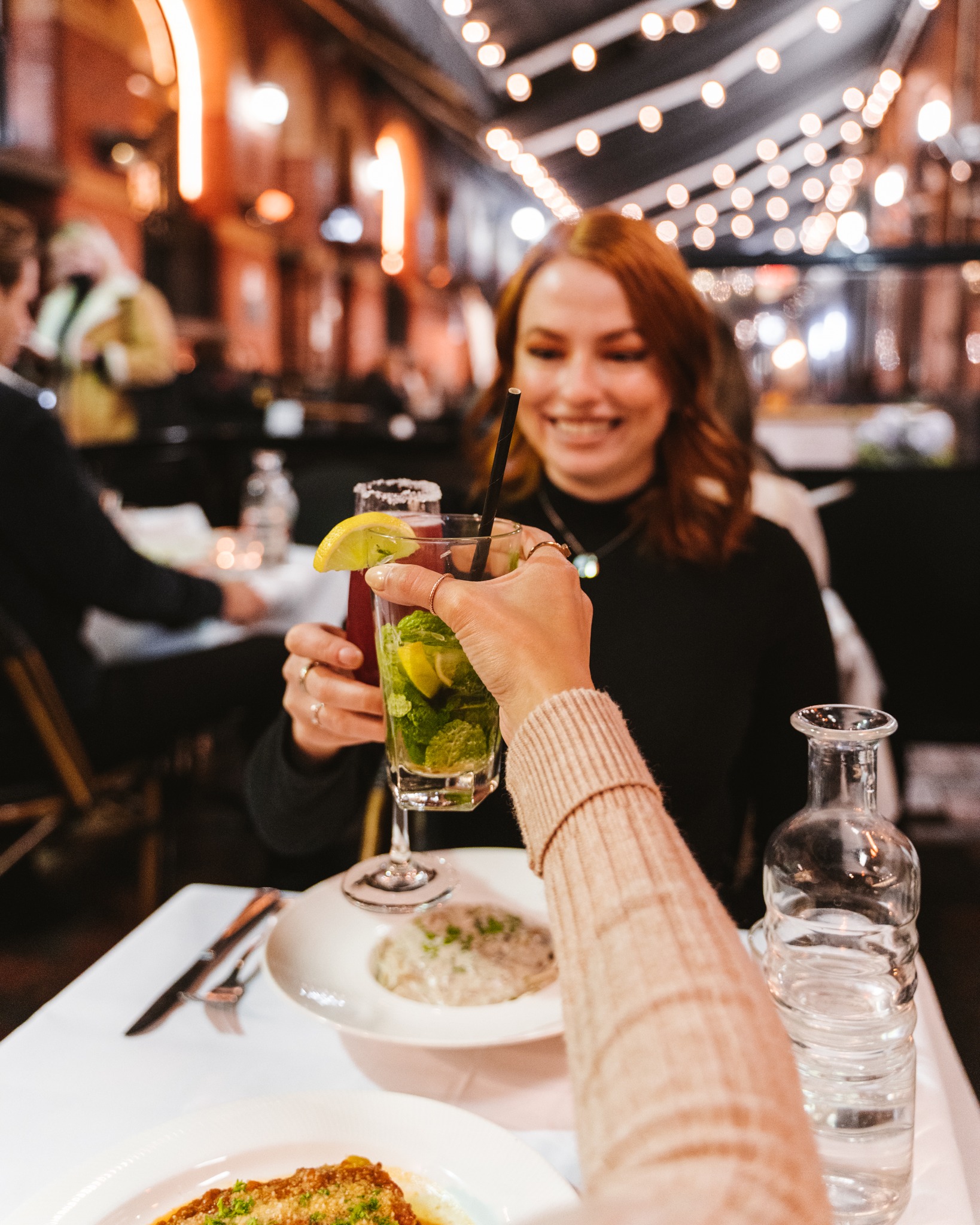 In the heart of Melbourne on Hardware Lane, this entirely plant-based Italian restaurant has garnered quite a bit of media attention since it opened in early 2022. It proves without a doubt that you can eat great Italian food without any meat or dairy.
The laneway restaurant combines the best of Melbourne and Italian chic, with white tablecloths, exposed brickwork, and an extensive (entirely vegan) wine list. The menu is a feast for the eyes (as well as the stomach). With two types of arancini, spaghetti carbonara, pasta puttanesca, and even grilled swordfish to choose from, you'll have some hard decisions to make. Or, order the chef's selection and let the chef choose for you! But whatever you do, make sure you try the pappardelle Funghi e Tartufo – fresh pappardelle with truffle and mushroom sauce. Everyone I know who has eaten here agrees that this dish is a 10/10.
Funghi e Tartufo is open Wed-Sat from 5pm. See opening hours.
Check out Funghi e Tartufo on Instagram
Gojé
Yarraville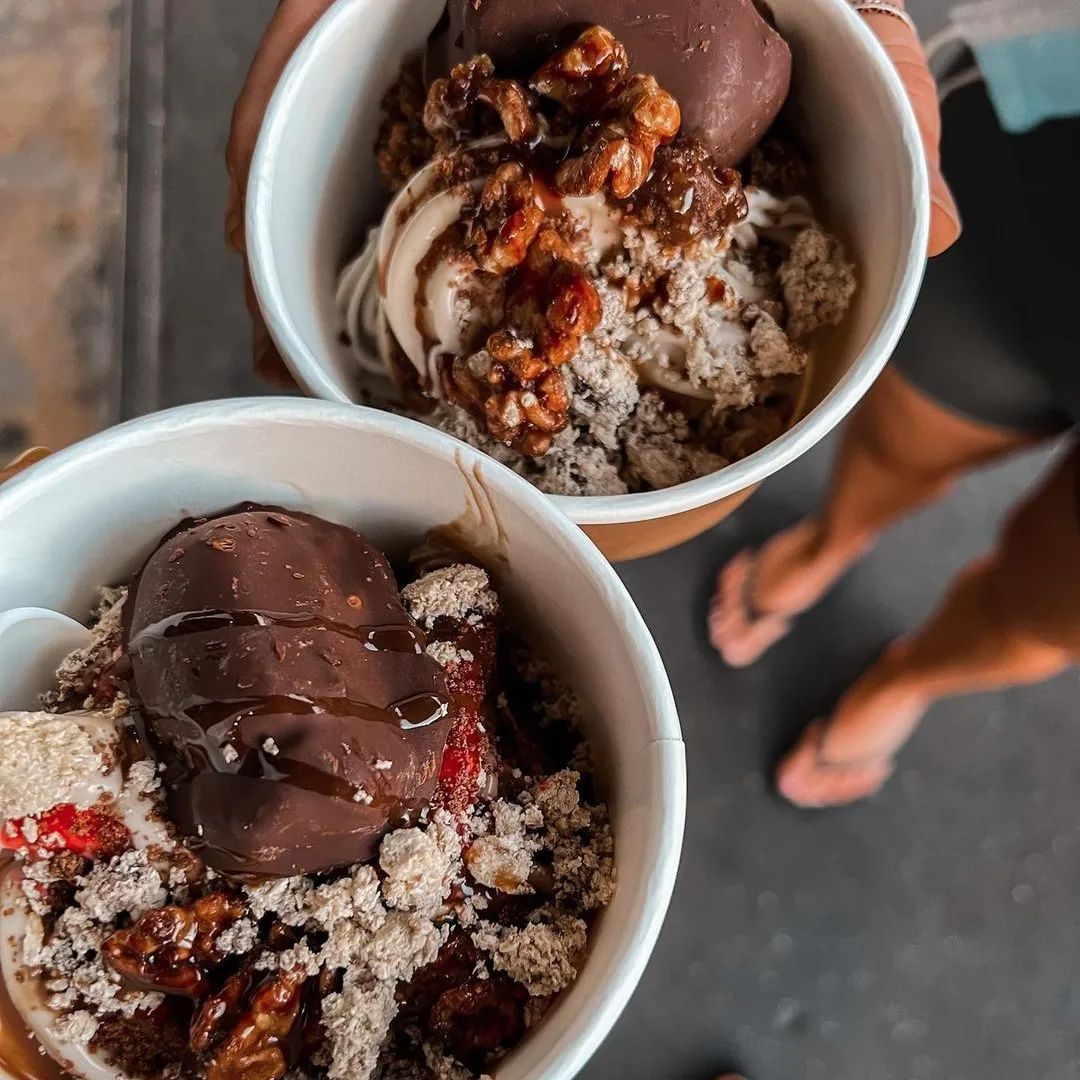 Imagine an entirely plant-based frozen yoghurt store … Or, don't imagine it – go there. Goje has 6 plant-based frozen yoghurts on tap, with flavours changing daily. I can't go past the peanut butter and the passionfruit. And then the real fun comes with picking your toppings. There are all the chopped fruits, berries, and nuts that we love with frozen yoghurt, plus exciting sprinkle-ins like carrot cake, vegan 'aero,' homemade 'tim tam' bites, and salted caramel sauce. But what they're most famous for is their homemade chocolate, peanut butter, and date rolls. They're so good they've had to put a two-per-customer limit on them to give everyone a chance!
There are a few tables inside and out the front to eat or enjoy your froyo while strolling and window-shopping at the cute homewares, gift, and book stores in Yarraville.
Smith & Deli
Collingwood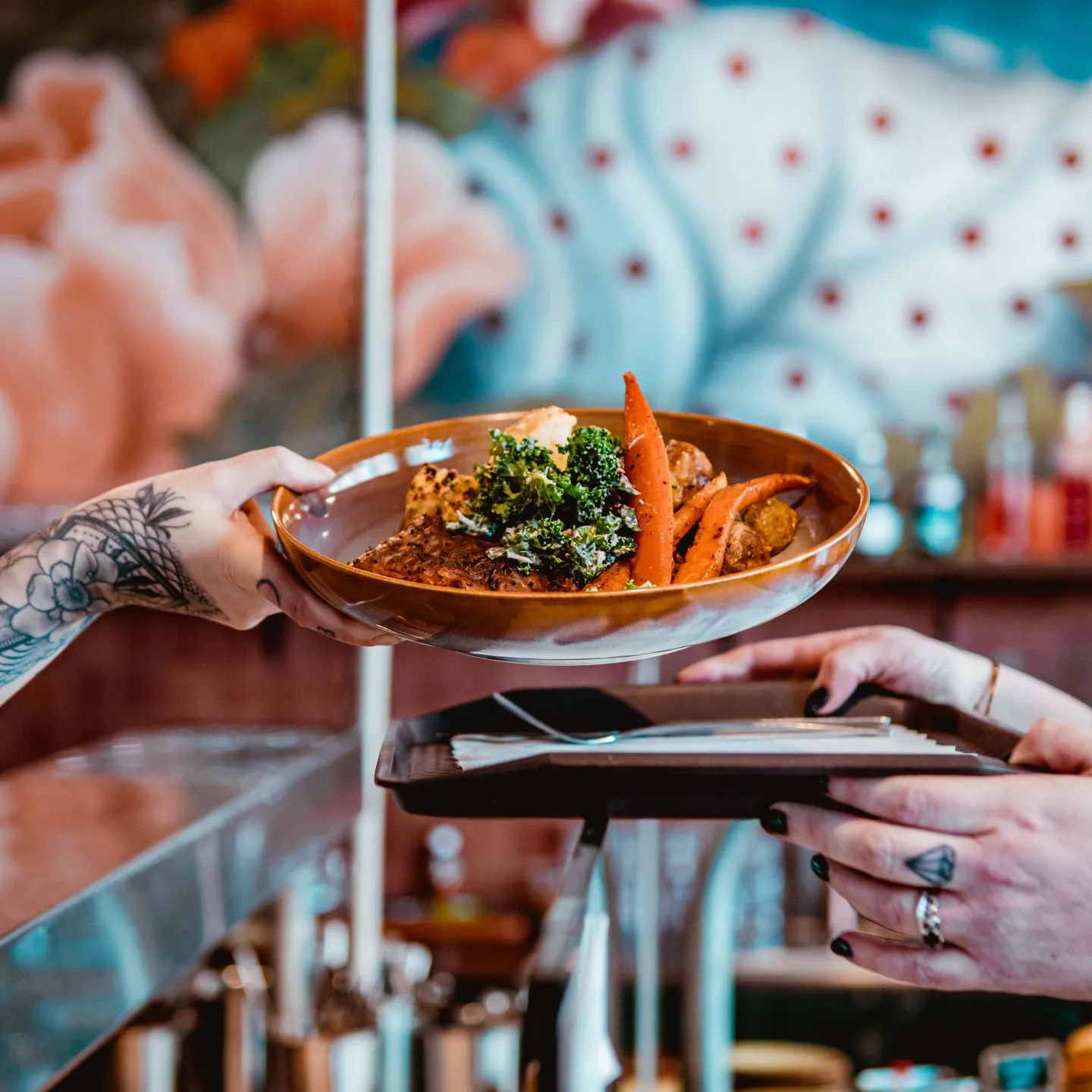 Smith & Deli and its parent restaurant, Smith & Daughters, are institutions in Melbourne. I doubt you've looked at a list of great Melbourne vegan restaurants without their names popping up. But it's for good reason. Smith & Deli have recently revamped and moved to a huge location in Collingwood. So, even if you've visited before, it's time to go again.
They've still got the deli and grocery vibe in one half of the store, where you can purchase their deli meats and cheeses as well as sandwiches, pastries, and treats, and a whole range of packaged crisps, condiments, meals, chocolates, and more. On the other side of the store, is a very cool buffet-style restaurant, where you can build a plate from their selection of mains and sides. The menu changes every day. The last time I was there, the mains included a tandoori vegetable pie, fish curry, and chicken salad sandwich, and the sides included kale Caesar salad, roast veggies, and potato salad. The restaurant has a very cool industrial cafeteria vibe, with high ceilings and big windows.
They're serving lunch 6 days and breakfast and dinner on select days. See opening hours.
Check out Smith & Deli on Instagram
Good Love
St Kilda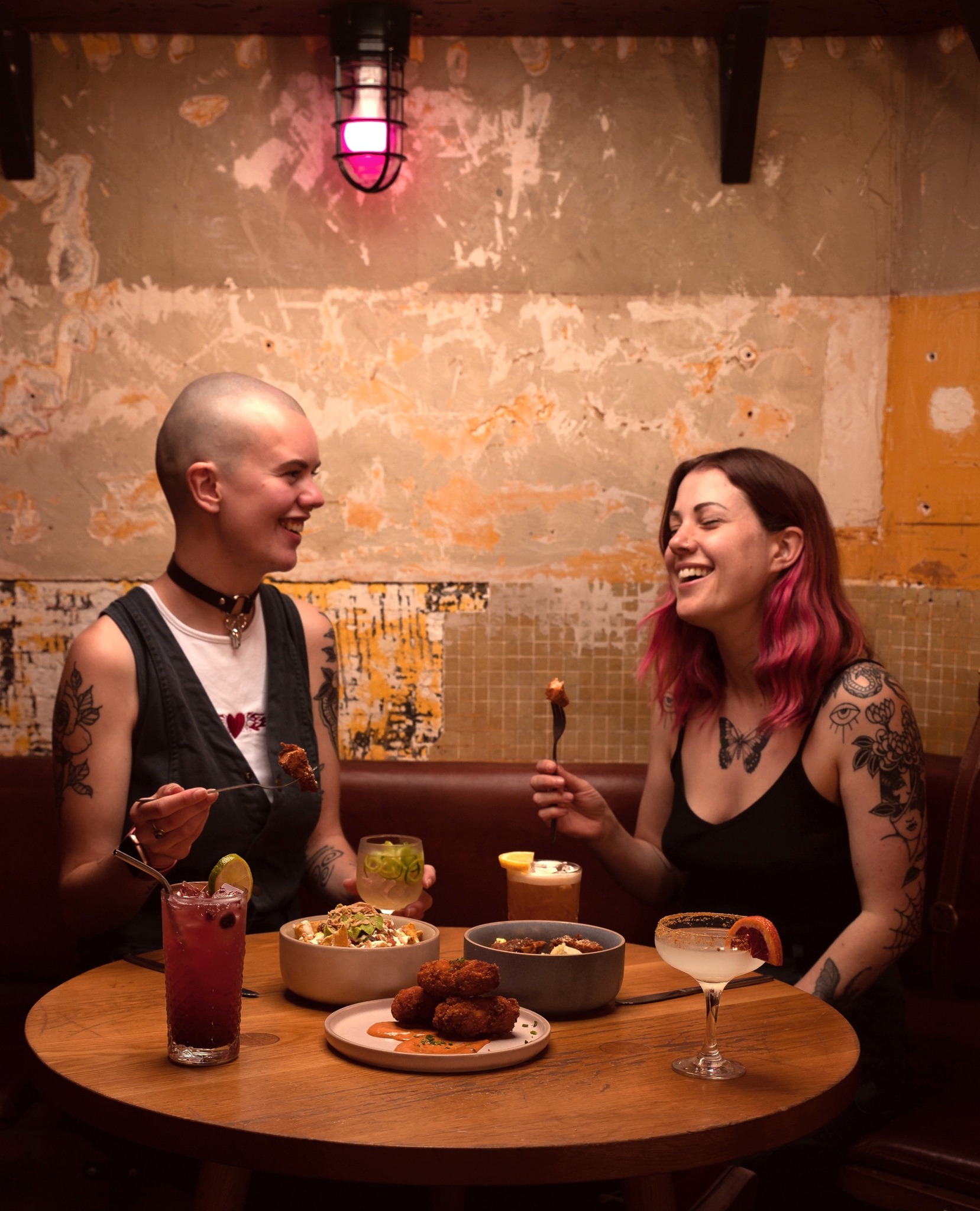 Good Love is the vegan Queen of tapas and cocktails. With a unique decor featuring patterned umbrellas and pink neon lights, this place is as Melbourne as it gets. Menu highlights include jerk taters, chimichanga, mac and cheese, garlic prawn salad, Mongolian BBQ, and gyros kebab. Plus a huge list of creative cocktails. It's the perfect spot to begin a night out with friends, or for a long lunch on the weekend, situated on St Kilda's buzzing Acland St.
Good Love is open 3-11 pm Mon-Fri, and 11 am-12 am on weekends. See opening hours.
Check out Good Love on Instagram
Brother Bon
Northcote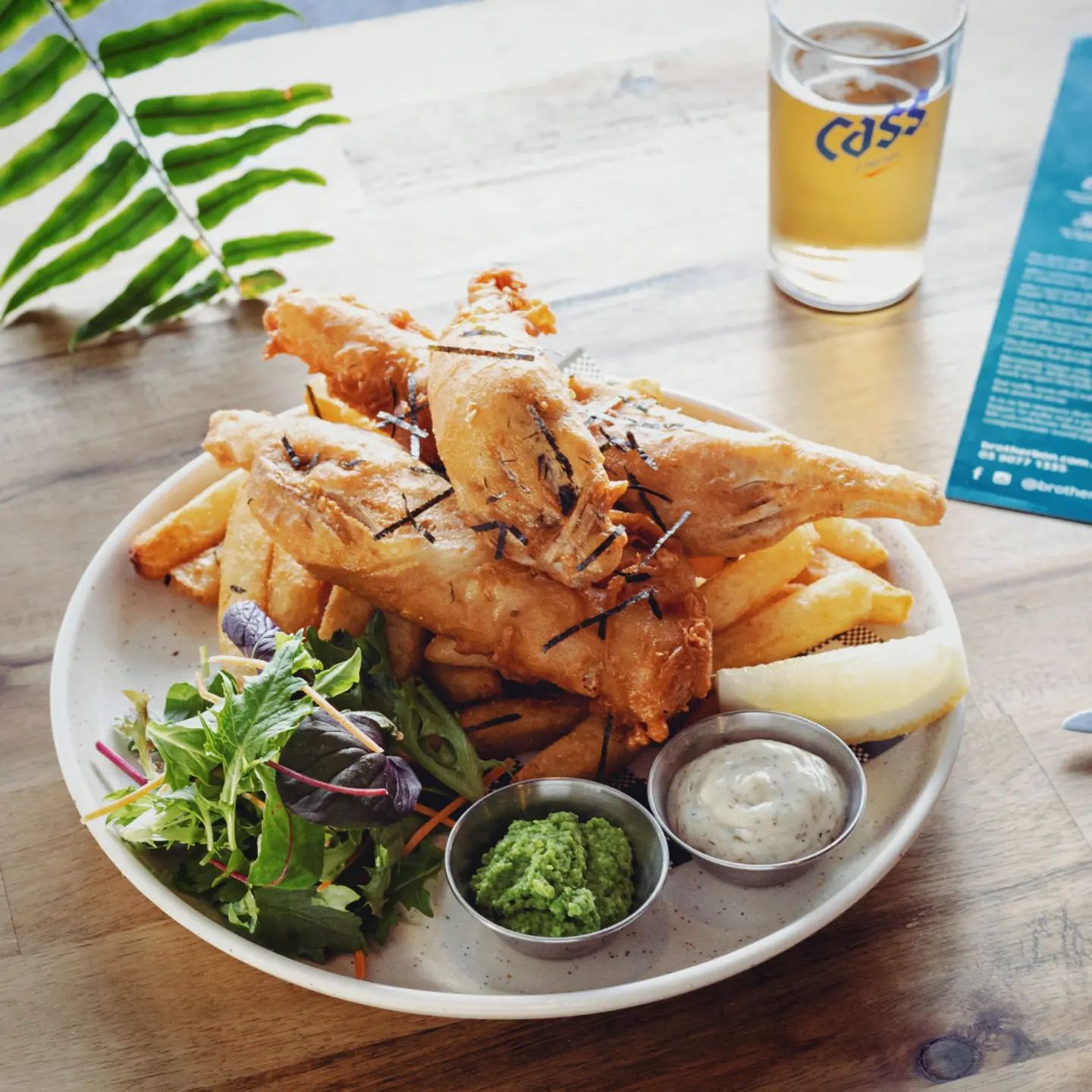 Brother Bon has an eclectic menu with a combination of Asian-inspired dishes and Aussie/American comfort foods. There is truly something for everyone. I've tried many, many items on Brother Bon's menu and they're all great. But I keep coming back to the sizzling duck in plum sauce and the chilli basil fried rice. The restaurant has ample seating with a casual atmosphere, right on High St in Northcote.
Brother Bon is open for lunch and dinner, Tues-Sun. See opening hours.
Check out Brother Bon on Instagram
Lona Misa
South Yarra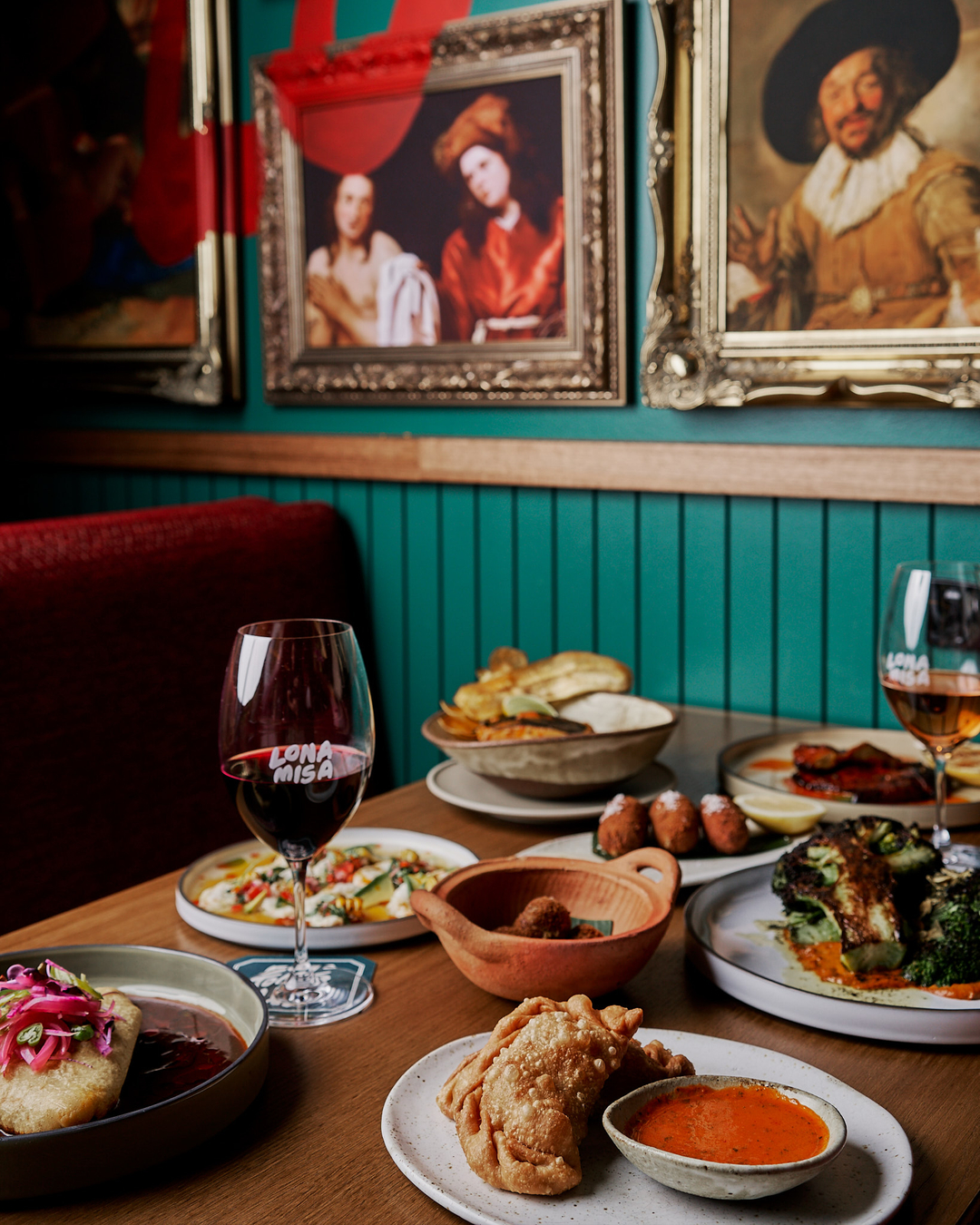 Lona Misa is a joint venture by Melbourne chefs Shannon Martinez of Smith & Daughters and Ian Curley of French Saloon and Kirk's Wine Bar. They're serving Latin-inspired plant-based food in a moody wine-bar-esque atmosphere. The menu is designed to be shared, with plates of fried olives, croquetas, tortilla Española, peri peri chicken, patatas bravas, paella, moqueca (Brazilian seafood stew), and more. You might want to keep this place up your sleeve for a special occasion. Plates range from around $18-$35, and a tasting menu will cost $95 per person.
Lona Misa is open for breakfast, lunch, and dinner. See opening hours.
Check out Lona Misa on Instagram
Red Sparrow
Collingwood, Prahran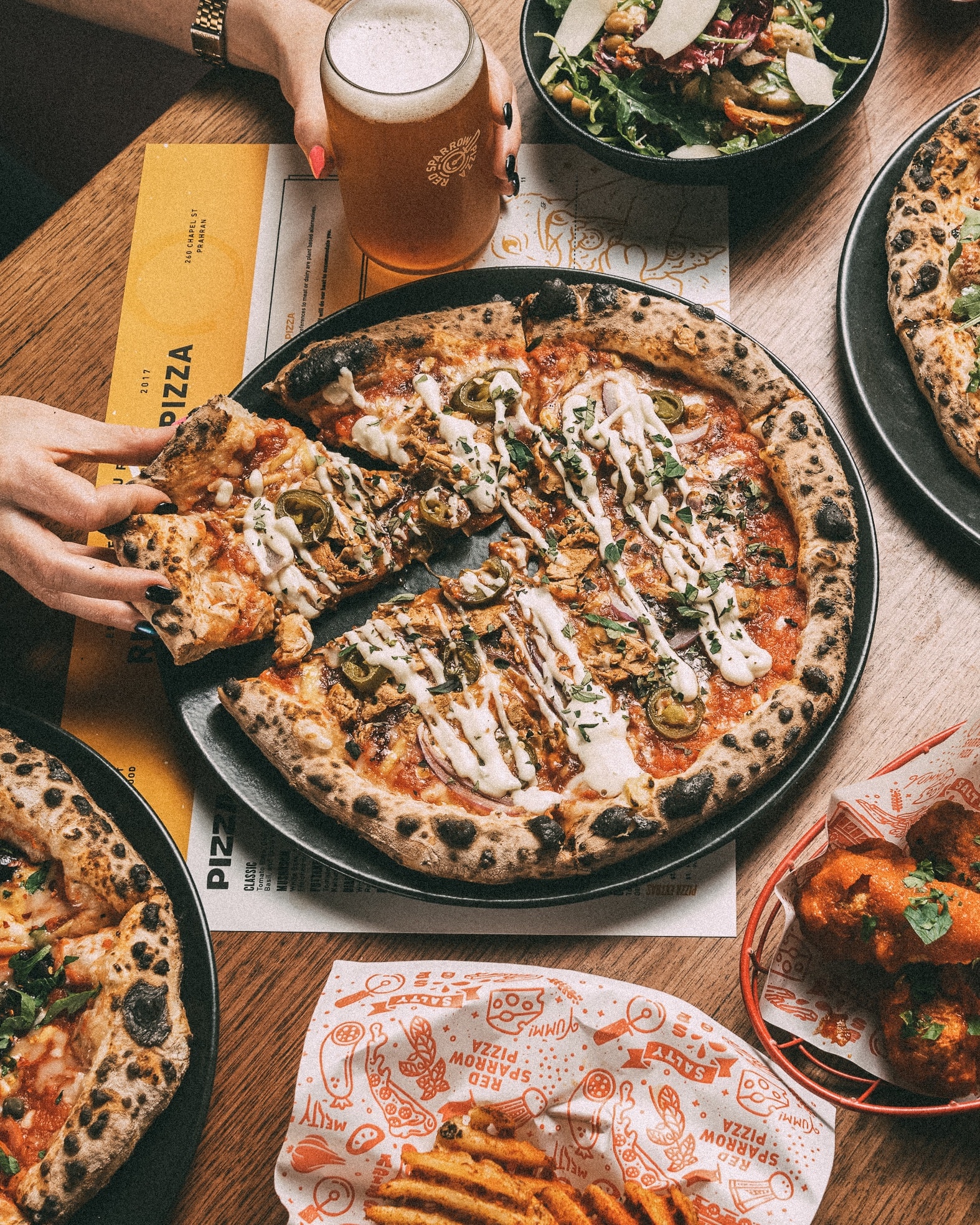 Red Sparrow is Melbourne's first 100% vegan pizza place. They've got all the classics, like margherita, pepperoni, and Hawaiian, plus some creative topping combos like patatas bravas and the cheeseburger pizza, all cooked in a wood-fired pizza oven. They've also got a host of irresistible sides and desserts like plant-based buffalo wings, waffle fries and 'notella' pizza!
Red Sparrow is open for dinner Tuesday to Saturday. See opening hours.
Check out Red Sparrow on Instagram
Sable
Cremorne, Thornbury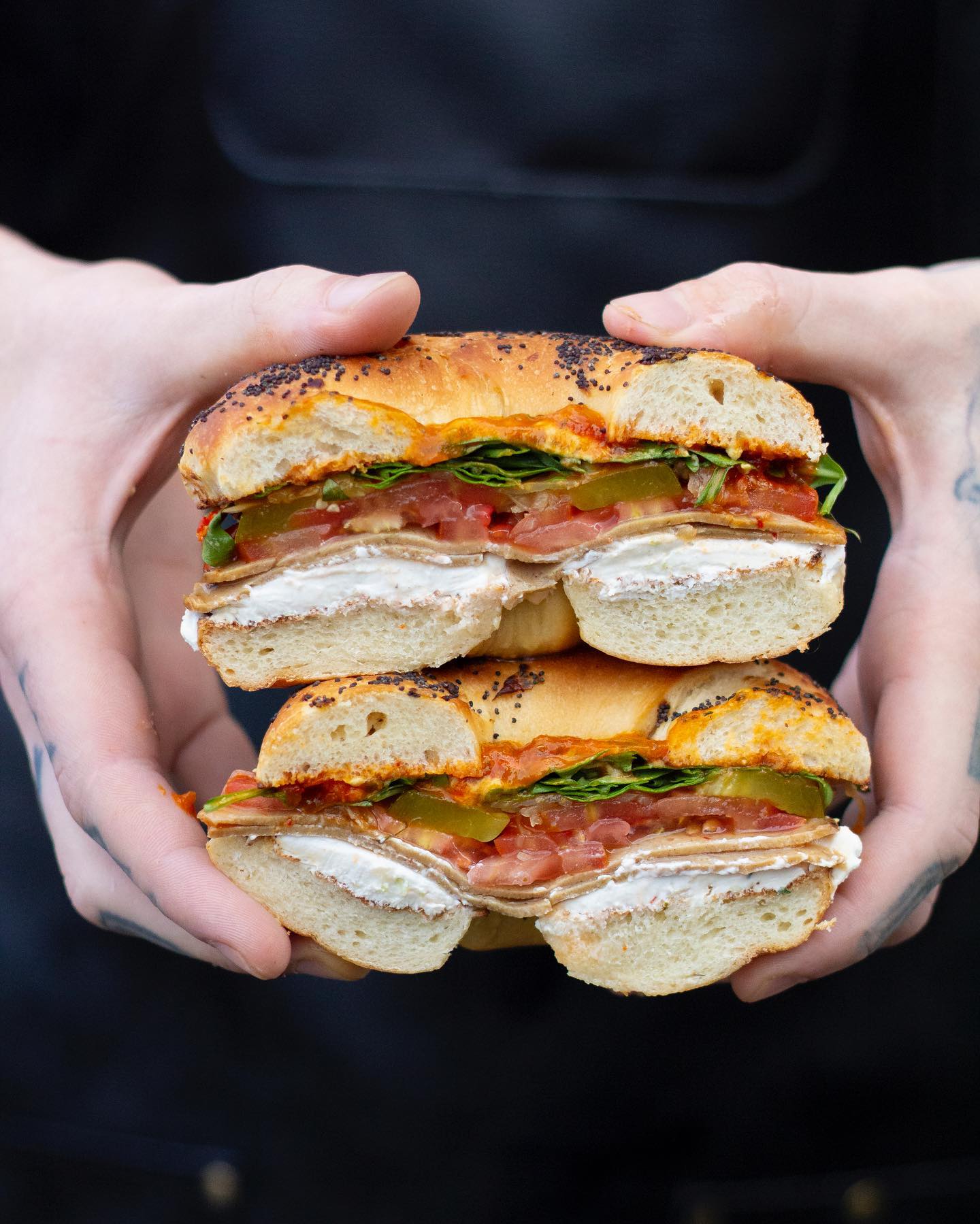 Sable only opened their doors in 2020, but they've quickly established a reputation amongst Melbourne vegans. They started out in Cremorne, with a cosy back-alley style cafe and a menu of out-of-this-world bagel fillings. Some highlights include the Philly cheesesteak, chicken Caesar and the egg and bacon 'Hangover Cure' bagels. Yes, it's all 100% plant-based. I can also personally confirm that they have the best vegan cookies I have ever eaten.
They've since opened up a very suave restaurant and bar in a great location in Thornbury. As well as the daytime menu of bagels, cookies, and shakes, this venue also has an exciting evening menu. You can start with lemon pepper calamari or lasagne croquettes, and move on to baked ziti, prawn tagliatelle, or wild mushroom pizza! Their drinks menu has you covered for all those fancy cocktails and craft beers that locals (and Melbourne's visitors) love. It's got just the right atmosphere for a date, dinner with the in-laws, or a night out with the pals.
Across the two stores, they're serving breakfast, lunch, and dinner. See opening hours.
(Since time of publishing, Sable has sadly closed)

This is just the tip of the iceberg when it comes to plant-based food in Melbourne. Locals will have even more great recommendations, and there are endless listings on Google or HappyCow to explore.
Happy eating!