Opinion
Sweet dreams are made of this: an introduction to the best dairy-free chocolates
Industry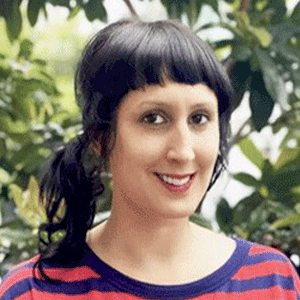 Author: Jacqueline
Published: September 7, 2021
If you're new to the dairy-free game, you may be yet to discover the wide world of incredible plant milk chocolates. And that, my friend, would be a mighty shame. Allow me to introduce you to a handful of the creamiest, melt-in-your-mouth offerings available.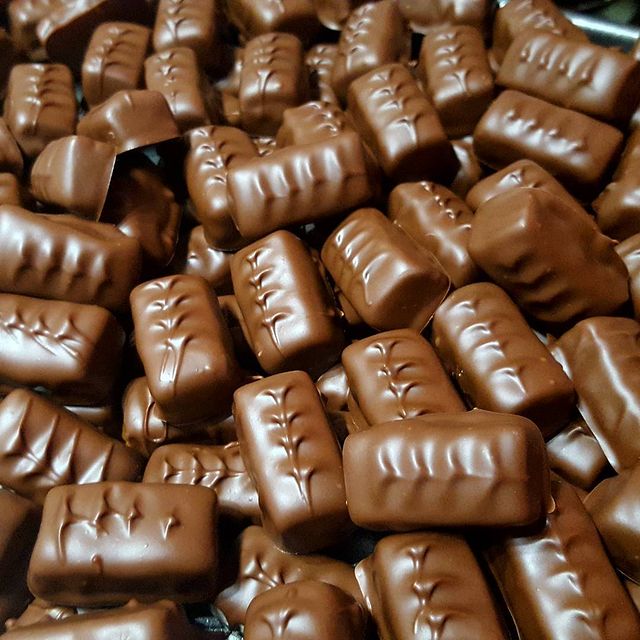 Put your hands in the air and step away from the compound chocolate! With the steady rise in people choosing to live dairy-free, there has been a growing demand for plant-based options in most facets of food service. And thankfully, chocolate is no exception.
Since I spent the early 2000s 'treating' myself to bland and waxy dairy-free chocolates, I am beyond thrilled to see the current ranges on offer not only level up to their dairy milk counterparts, but far surpass them! The only downside is that I'm now asked to share my dairy-free delights with my partner. "Just a little try?" he asks, but if you're trying for the 87th time, you better be buying the next block!
Ok, strap yourself in — I'm about to take you on a chocolate river cruise, a la Wonka. Minus the part where it gets a little scary, of course 😉
Vego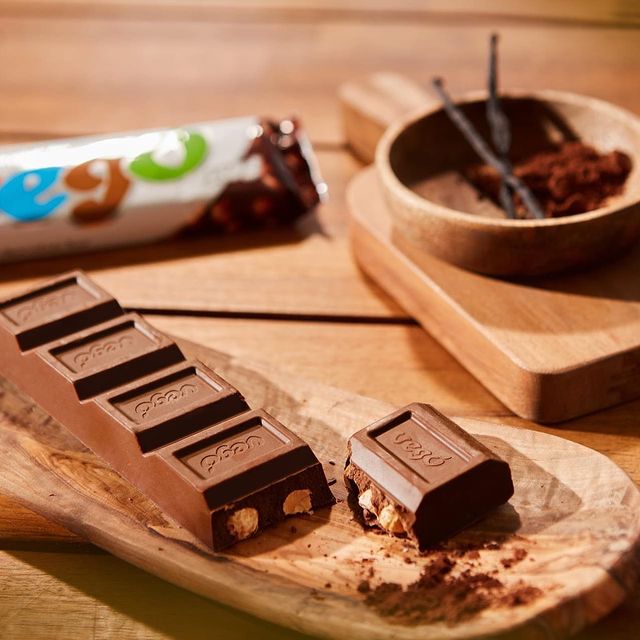 I've gotta give it to German brand, Vego — they certainly know their stuff when it comes to chocolate! These bars are not only every hazelnut lover's dream, with the bar boasting generous whole nut chunks throughout — but the chocolate is made with a hazelnut paste, giving it the ultimate smooth, creamy mouthfeel. That's double the hazelnut for your buck! Obviously, if you're allergic to nuts, steer clear.
It's worth noting that the Vego range also features bite size pralines, a white chocolate and almond bar, a fruit and nut bar, baking melts, and my personal favourite — a crunchy choc hazelnut spread! If chewing isn't your thing, then this spread is for you!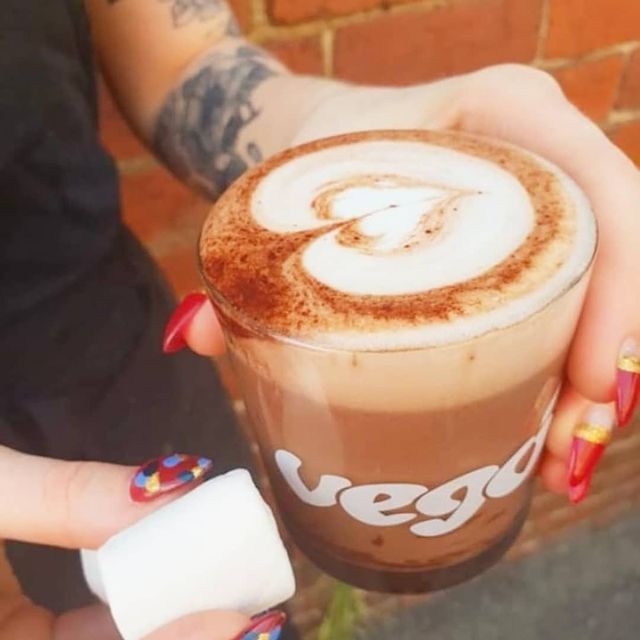 Hot tip: The spread makes the most decadent base for a hot chocolate. And if you can't find the perfect cup to make it in, the jar is designed to be a reusable cup! All you need to do is add in your favourite plant milk.
Pico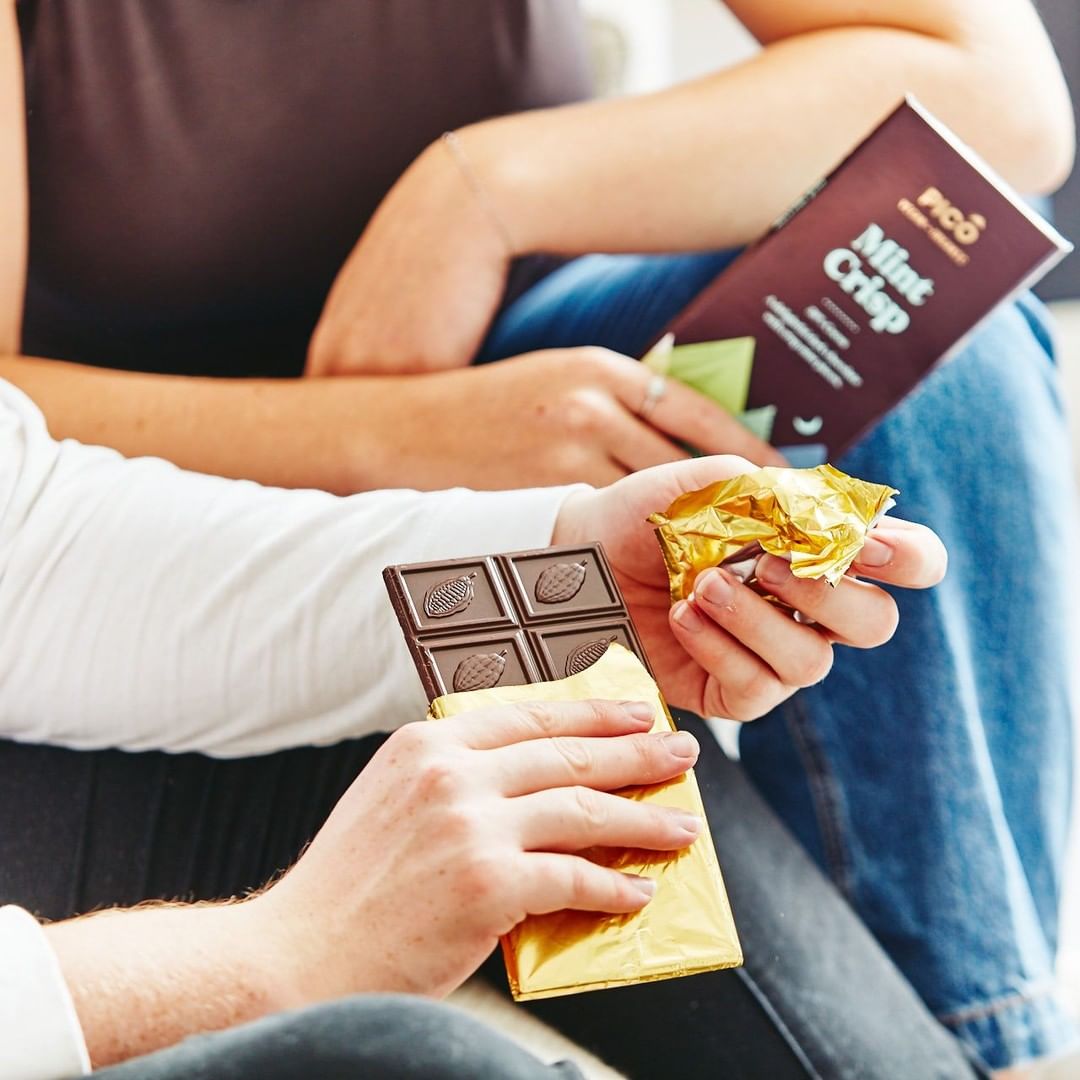 The Pico blocks are truly something special. Each square is just the right size to fully savour the smooth flavours on offer. While the dark chocolate options are naturally dairy-free, there are varieties made with coconut, almond, and hazelnut milks for those who like their chocolate a little lighter on the palate. With seven varieties to choose from, you'll have every day of the week sorted!
Kresho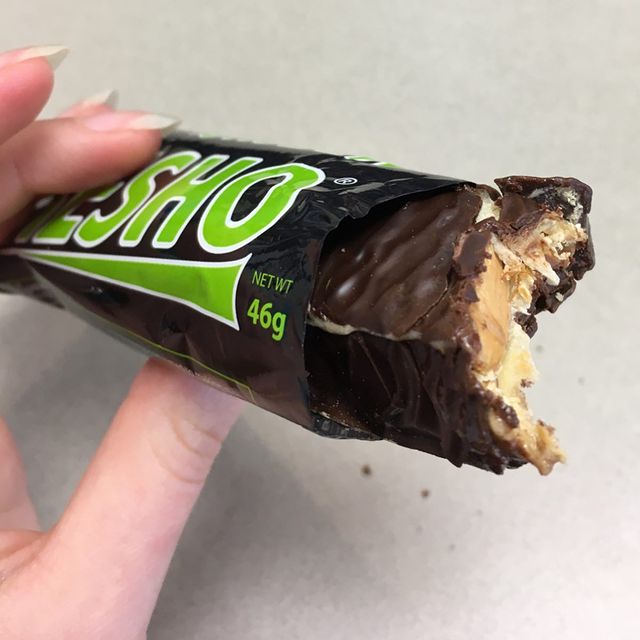 The chewy nougat; the crunch of roasted almonds; the cracking of pure coverture chocolate. This must be what heaven tastes like!
Sometimes you just need an all-round quality bar to sink your teeth into, and Kresho fits this purpose to a tee. Since they hit the market, they've become a cult classic, popping up on menus of vegan eateries in various forms — from Kresho cheesecakes, jaffles, and even deep-fried at the chippie for a new take on the Scottish favourite. That's some versatility right there!
Treat Dreams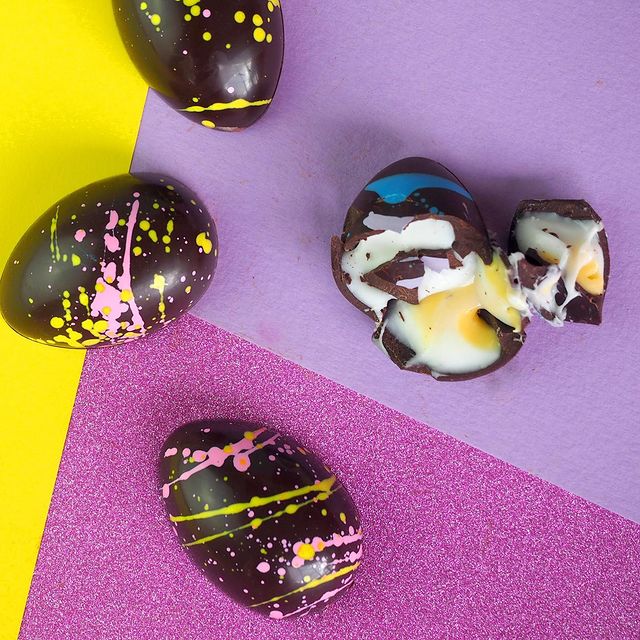 It's safe to say that multiple award-winning chocolatiers, Treat Dreams, are the chocolate masters. Aside from their silky bars of coverture chocolate, they make all the filled delights your tastebuds desire! Their adorable fondant-filled bears, cream eggs, and sticky caramel bars are exactly as the brand name suggests — treat dreams! With their limited releases throughout the year, there is always something new to indulge in. And if it's a limited edition, you really should. I mean, it'd be such a shame to miss out ?
iChoc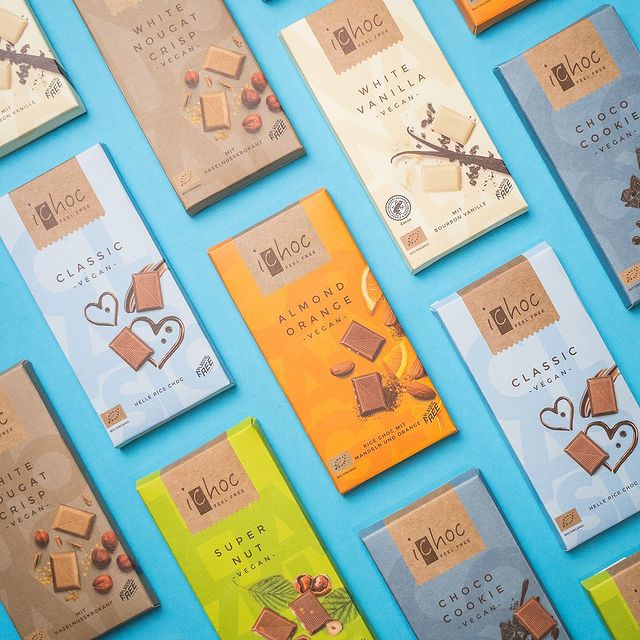 Be still, my beating heart! With so many varieties of this luscious rice milk chocolate, it's hard to know where to start. I mean, everyone loves a classic bar of chocolate, but adding choc cookie pieces, nougat or hazelnut praline…? Genius! As with Pico, it's the perfect size of each square that allows for each indulgent bite to be maximally enjoyed. And for an environmentally-responsible side note: not only are all bars 100% organic, but all packaging is compostable, too. Now that's a chocolate that won't cost the earth!
Vegan Chocolate Co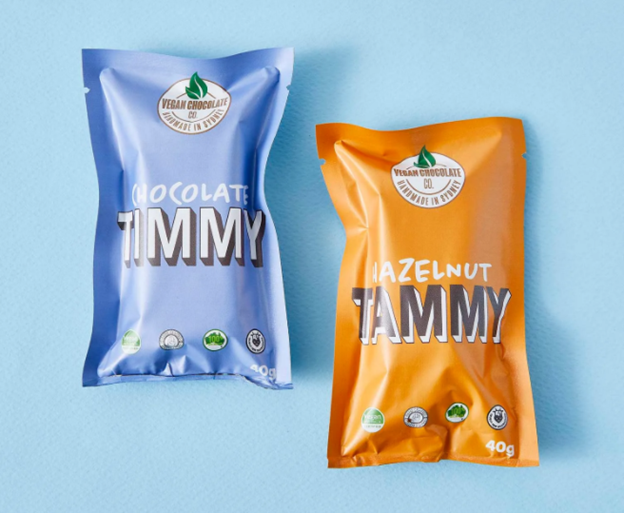 When you find yourself with a craving for a good ol' chocolate bite, the crew at Vegan Chocolate Co. have you covered. Aside from the range of blocks and bonbons, they have delightfully re-imagined some of the classics. Their Sneaky bar is a gooey caramel and peanut-filled fantasy. The Wheelie is a melt-in-your-mouth buttery biscuit, sandwiching handmade marshmallow and a generous slathering of jam, all enrobed in creamy chocolate. And the Timmy and Tammys…? Well, I reckon you can guess what they're like! 😉
Don't care how, I want it nowwww…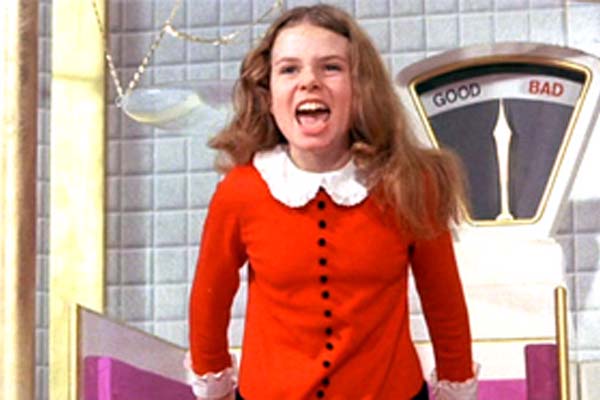 I hear ya! You can find all those mentioned above and plenty more at supermarkets and health stores, as well as specialty shops like the Vegan Grocery Store. While this is only an introduction to some of my favourites, there are so many dairy-free treats on offer when you need a little sweet indulgence. Feel free to let me know your faves in the comments below so I can be sure to try them. Y'know … purely for research. Delicious, creamy, velvety research.