Opinion
7 indulgent recipes for a romantic Valentine's Day at home (date optional)
Kitchen Tips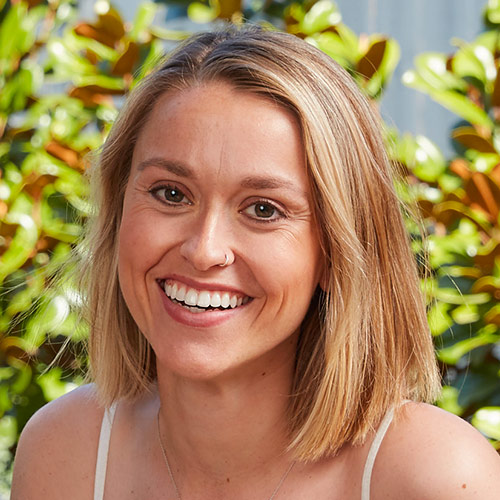 Author: Maggie
Published: February 9, 2023
Can we tempt you into a cosy night at home this Valentine's Day? 😉
Don't get us wrong –  normally, we'd leap at any old excuse to go out for a celebratory meal, but Valentine's Day can be a tricky one. Restaurants are often noisy and crowded (not exactly the ideal vibe for an intimate dinner) and finding a spot that's still taking bookings can prove to be more stress than it's worth.
So whether you're celebrating with your sweetheart, your best friends, or just having a night to yourself this year, why not light a few candles and enjoy a relaxing night in? ❤️ Aside from sidestepping the hassle of making a reservation, you'll probably also save money, and you'll be able to focus on what really matters on Valentine's Day: your truest loves, pasta and dessert.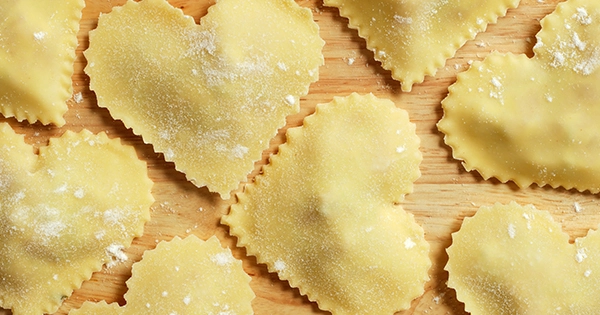 What you're looking for are recipes that are just fancy enough to be special, but still quick and easy. Simple but satisfying = more time to yourselves, and less time in the kitchen. So, check out our curated menu of pasta dishes and decadent desserts that are guaranteed to set the mood for a romantic evening of quality time and/or self-care.
Suitability for recreating that iconic spaghetti-kiss moment from Lady & the Tramp? 100%. You'll probably notice a running theme here. It's just the vibe, okay?!
The cashew-based sauce in this one somehow manages to strike the perfect balance of richness and lightness, making for a meal that is truly love at first bite.
They may seem like an unlikely couple, but it turns out roast capsicum and eggplant are a match made in heaven – and tahini, as the base for the sauce, adds a creamy depth that really binds them together – like Cupid, or therapy! 
This tender, melt-in-your mouth ragu from Italian chef Nadia Fragnito is truly worthy of a chef's kiss. We've got butterflies just thinking about it 😍
These luxurious little truffles almost look like they came from a fancy chocolate shop and cost a small fortune, with the bonus of actually being home-made with love!
It is a truth universally acknowledged that figs are the most seductive fruit, and no, we will not be elaborating.
These classic British biscuits are sweet and gooey and full of heart (literally). What more could you want from a Valentine's Day treat?

As for drinks – Barnivore is a great app for finding vegan wines to pair with your meal. 
And if you're feeling something a little more low-key than dinner and dessert, check out our guide on how to make the ultimate plant-based cheese platter, or this list of dairy-free chocolates for some easy-to-grab sweet treats. 
The bottom line is, as long as you add the secret ingredient – a little dash of love – to whatever you end up making or doing for Valentine's Day, it's sure to be a magical evening. ❤️