Lindt has just expanded their plant-based range by launching two vegan versions of its iconic Lindor truffles – both made from oat milk! What a sweet surprise 🍬🎉
The Swiss chocolate brand is famous around the world for its beloved Lindor truffles, which have traditionally been made using dairy. 
But now, Lindt has developed a new oat-based formula and made vegan versions available in both dark and 'milk' chocolate flavours, proudly announcing that:
"These chocolate candy truffles are the perfect chocolate indulgence for those who do not consume dairy products but still crave a premium chocolate experience."

Lindt says the new truffles are made with the finest cocoa and gluten-free oats to deliver that indulgent, melt-in-your-mouth texture we all know and love.
"Using plant-based milk, these Lindt LINDOR truffles give you the same smooth, melting chocolate experience in a finely crafted premium oat milk chocolate shell."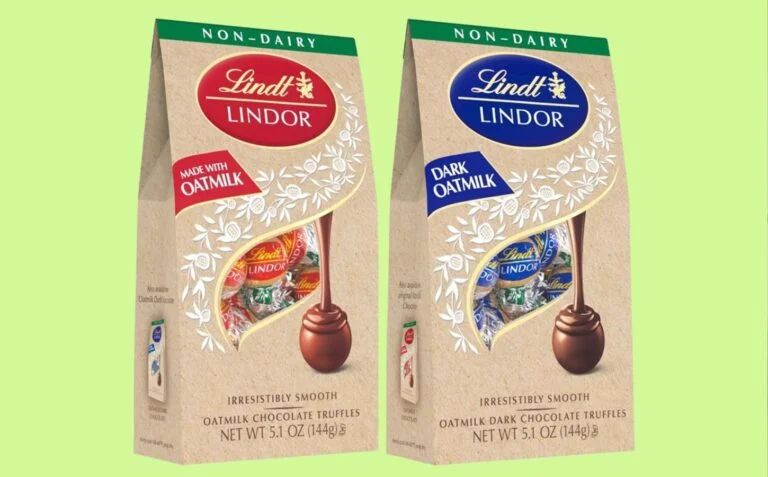 Only available in the US … for now?
Unfortunately, vegan Lindor truffles are currently only available to purchase nationwide in the US, in stores such as Albertsons / Safeway and CVS Pharmacy, with more stockists expected to be announced in the coming months.
They can also be ordered directly from the Lindt website for delivery within the US.
Fingers crossed they'll make it to other parts of the world soon! 🤞
Lindt has well and truly embraced veganism
This isn't the first time Lindt has decided to cater to the rapidly growing number of plant-based chocolate lovers. 
The company has previously remarked on noticing a significant increase in demand for vegan options. Many dark chocolates on the market happen to be already vegan – but consumers have long been seeking more vegan versions of classic 'milk' chocolate.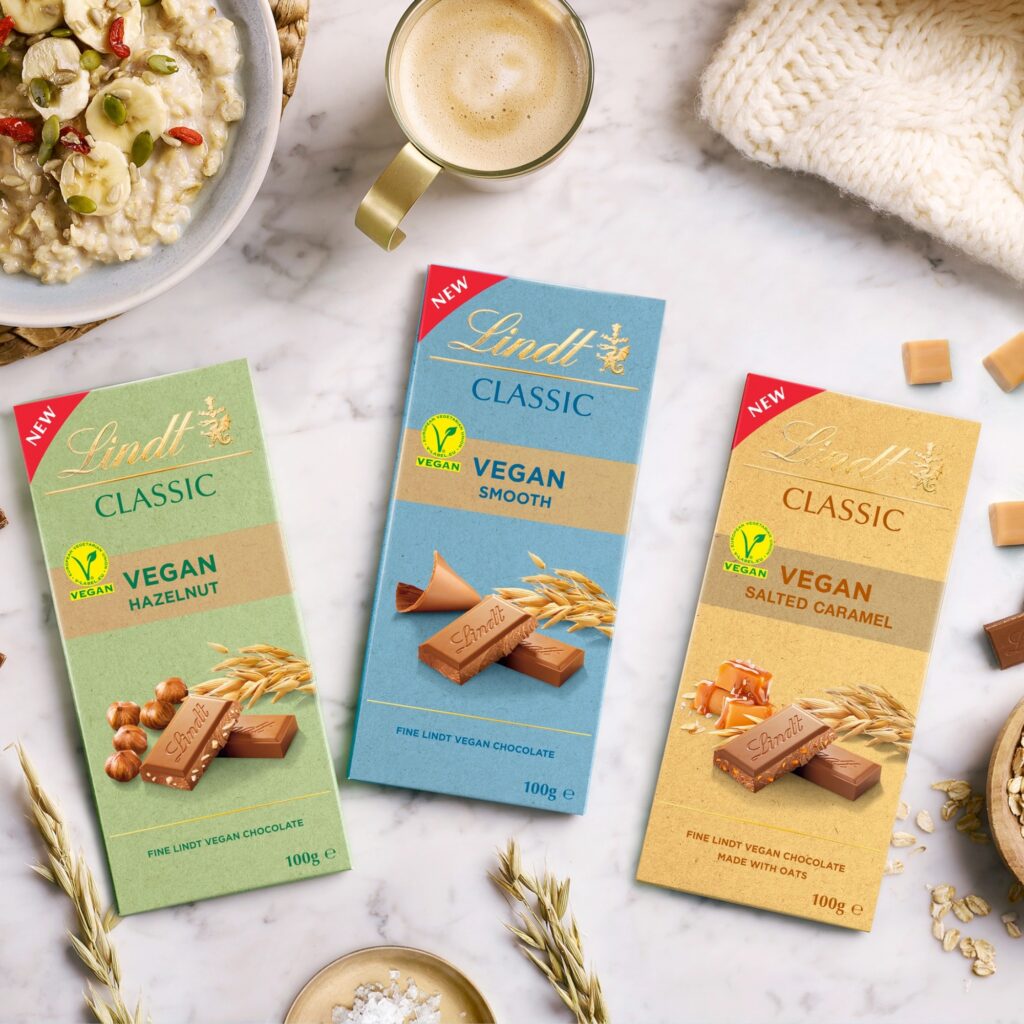 Back in 2020, Lindt debuted two classic chocolate bars, also made from oat milk – vegan hazelnut and vegan smooth – with a decadent salted caramel flavour later joining the ranks.
The world of plant-based chocolates is constantly expanding
Thankfully, these Lindt bars are already stocked at Coles in Australia, and there are heaps of other vegan chocolates around these days too, in supermarkets, specialty stores, and online.
Check out our top dairy-free chocolate recommendations (and where to buy them) here.
We've also got a couple of seriously mouthwatering recipes for truffles on our recipe hub, including these coconut cherry truffles, and these spiced chocolate truffles. 
At least there are plenty of options to console ourselves with while we wait for these incredible-sounding plant-based Lindor truffles to go global!
Header image: © Lindt