Feeding your family on a plant-based diet is as easy as swapping a couple ingredients out in some of your go-to dishes with new, but often very familiar tasting, plant-based counterparts! Your family can be well-fed, healthy, nourished, and utterly satisfied eating meals that are rich in plant foods. This is how one thriving family in South Australia does it…
"IT'S TACO TUESDAY!" has been known to ring through the house on a Tuesday morning as Orlando enthusiastically jumps out of bed, already excited for dinner.
Taco Tuesday is a family ritual for Louise, Philip, and their two kids — Sebastian, 10, and Orlando, 7. They might switch up the menu with burritos or nachos on occasion, but Mexican is the name of the game.
"That's one of the advantages of eating plant-based — I end up eating things that I didn't really grow up with," says Louise, who embellishes the bean-filled cuisine with guacamole and an easy homemade cashew queso.
Louise ate a vegetarian diet for years in her twenties. But it wasn't until she was confronted with the reality of the dairy industry on a TV program whilst nursing her first child on the couch one evening, that she was moved to give up dairy completely.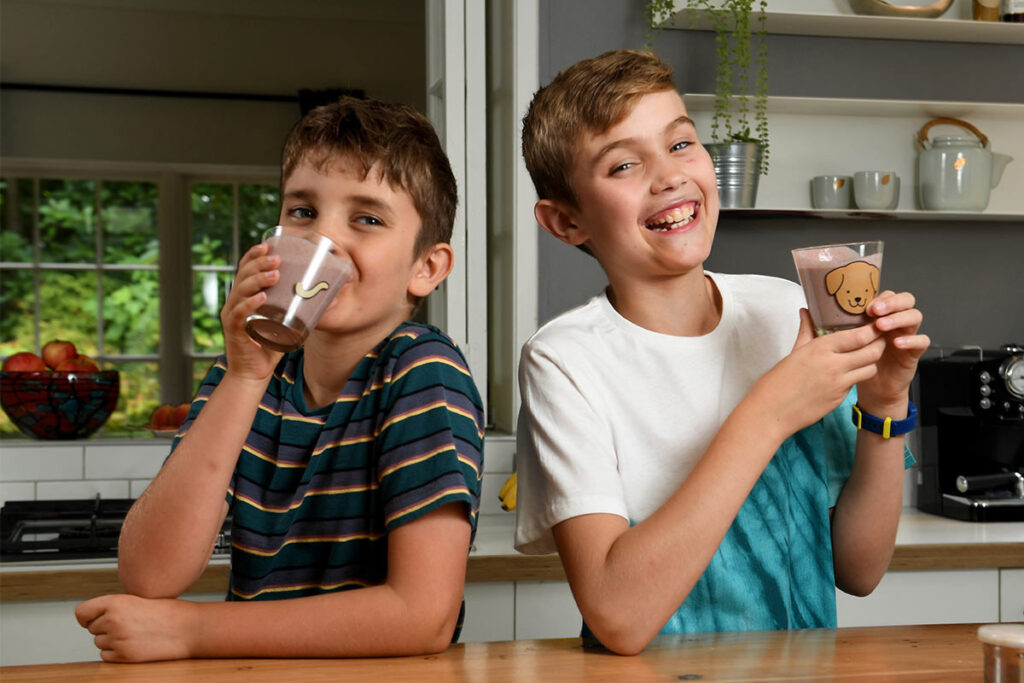 Louise and Philip made the switch to a fully plant-based diet and never looked back.
Raising their two boys plant-based has been an exploration of creativity and balance. And as it turns out, most of their meals might look pretty familiar to anyone who eats a standard Australian diet!
School lunches typically consist of sandwiches — layered with veggie salad combos, nut butter & jam, tofu 'egg' salad, or dairy-free cheese and tomato. Sushi rolls filled with avocado, cucumber and marinated tofu might make a surprise appearance too. Topping up their lunchboxes are muesli bars, fruits, hummus with carrot sticks, and when they're extra lucky, home-baked goodies.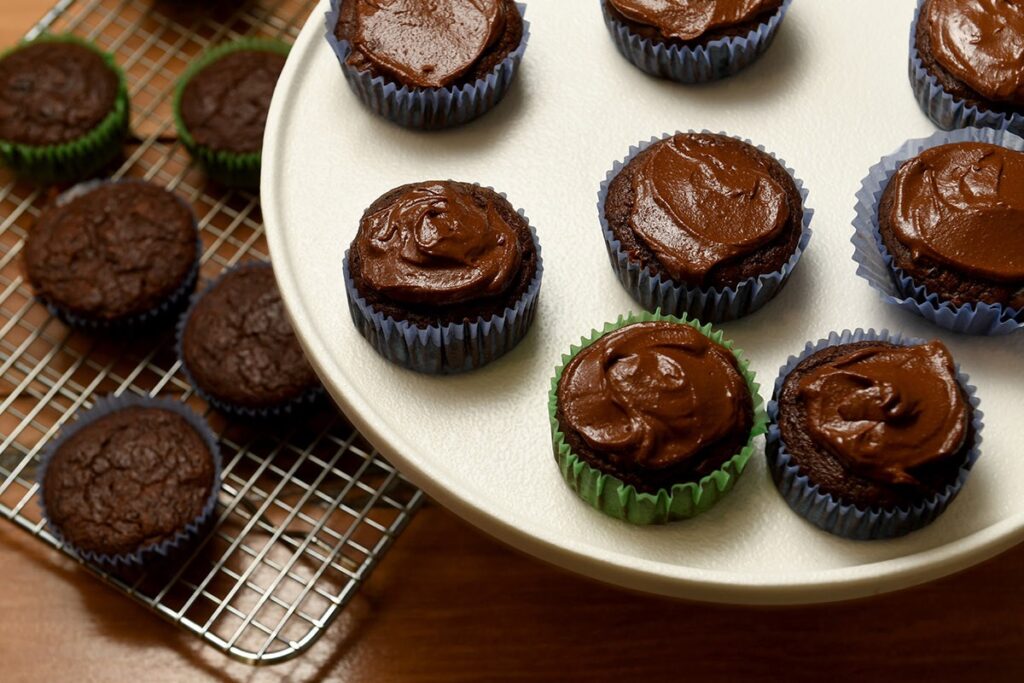 Like any kids, there are some veggies they won't touch — but Louise says she won't force them to eat anything they don't like. "They love broccoli, cauliflower, and things like that, so I'll just focus on the veggies they do eat," she says.
Pasta is a popular weeknight dinner, and the boys love their spirals slathered in a simple vegan butter sauce and mixed with steamed broccoli and Italian herbs. Friday nights tend to be pizza parties, for which each family member loads up a store-bought pizza base with their favourite medley of veggies and a sprinkle of dairy-free cheese. Sunny weekends might feature a sizzling barbecue; the boys are partial to veggie sausages, grilled pineapple, and Mum's potato salad.
While they may sometimes indulge in frozen veggie burgers or easy plant-based nuggets from the supermarket, Louise aims to feed her family mostly whole foods, preferencing proteins like beans, legumes, nuts, and whole grains as much as possible. Not only are these foods filling and nourishing for two growing boys, but they tend to be budget-friendly too!
But for families who are new to plant-based eating, she notes, "those 'easy swap' products are a great place to start, slowly replacing foods 'like for like', whether it's schnitzels, nuggets, or sausages … and experimenting with different plant milks and dairy-free cheeses as well!"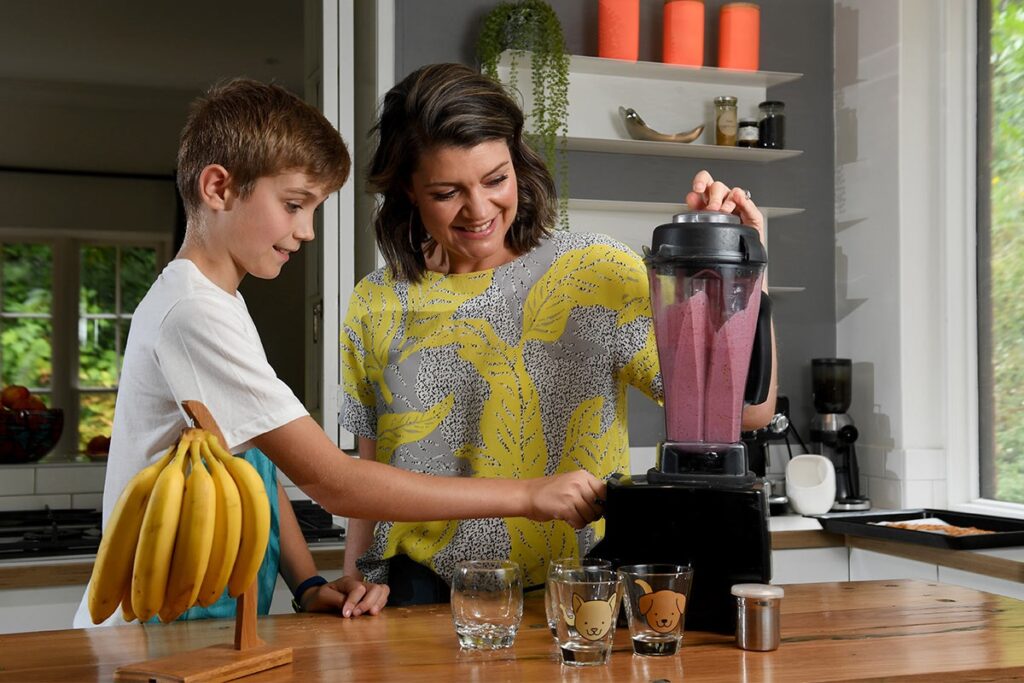 When asked how the kids feel about eating plant-based, Louise says they seem to be quite proud of it, as it's become part of their identity. "They get it … Intuitively, they don't want to hurt or eat animals."
And eating this way proved life-changing for Philip, too. Back in 2011, a doctor told Philip his very high cholesterol would require him to take prescription statin drugs for the rest of his life. But after three months of eating a whole foods plant-based diet, his cholesterol had dropped to a healthy, normal level which he's maintained ever since — without the need for medication.
Having started this plant-based journey in 2011 before innovative vegan products filled supermarket shelves, it wasn't always easy in the beginning — but Louise says they've never regretted it for a moment.
"It's completely worth it to live a life that's consistent with our values of compassion, nonviolence, and wellness."