Opinion
12 Christmas gift ideas guaranteed to bring cheer
Lifestyle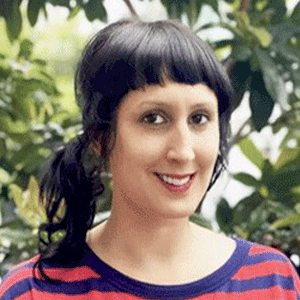 Author: Jacqueline
Published: December 2, 2021
Hoping to cruise through your Christmas gift list this year with the appearance of someone who 'has it all together'? Now you can! Fresh, creative, wholesome gift ideas incoming!
In the hope of keeping spirits and sanity intact these holidays, I've taken the liberty of doing the heavy lifting when it comes to gift ideas – you're welcome! 😉
The following suggestions give consideration to minimising waste, practicality, sustainability, and conscious consumerism, And did I mention they're themed around all things veg…? You're doubly welcome!
Without further ado, let's get shopping!
1. Support your local cafes and restaurants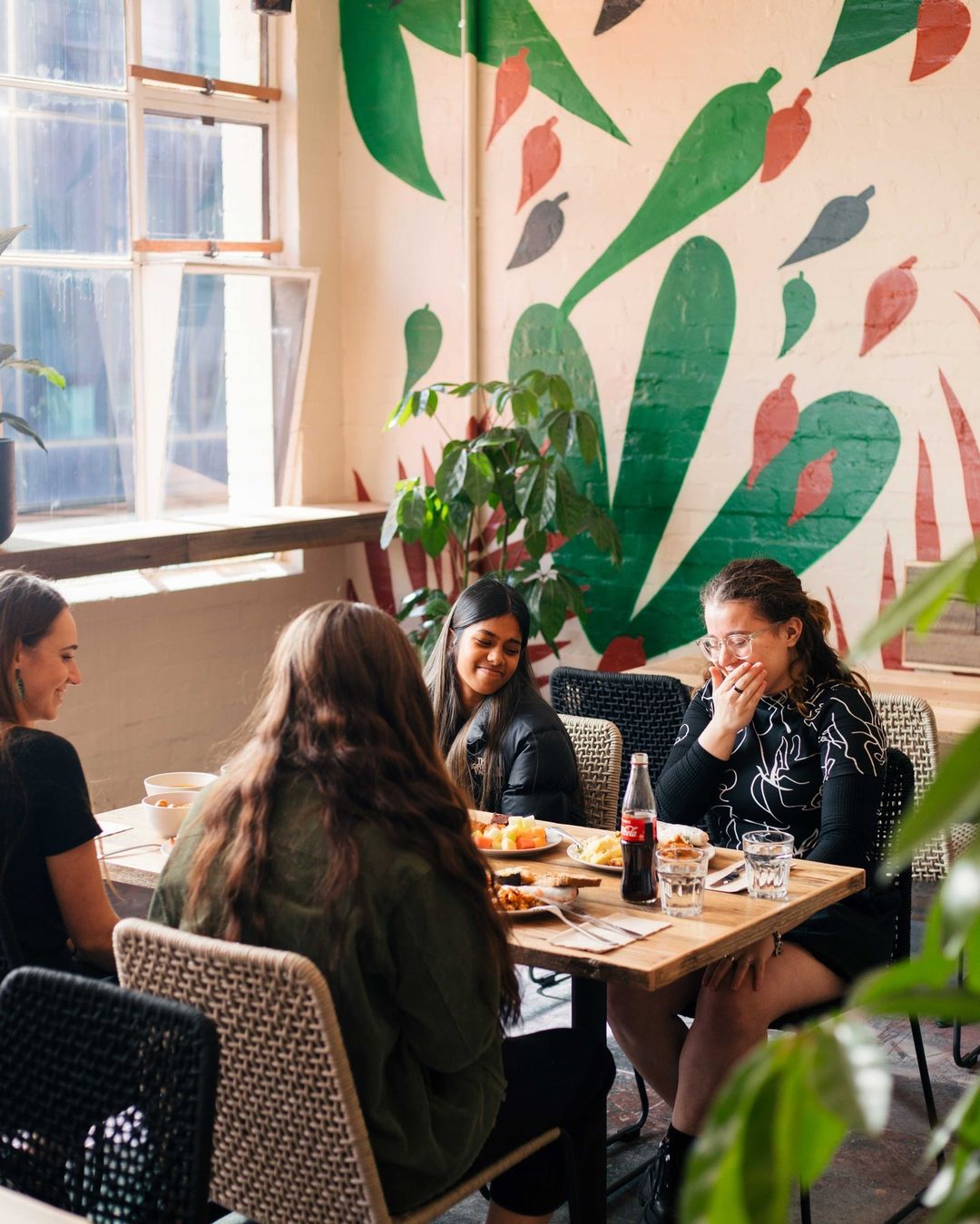 Most eateries offer gift vouchers, and most gift recipients love food, making this both an excellent gift and the perfect way to support your local businesses!
With so many eateries offering vegan options, introducing family and friends to your favourite businesses — and the plant-based dishes they offer — really is the double-whammy of doing good. Extra points if your eatery of choice also undertakes a social impact or kindness initiative that spreads the love a little further. You can check out Earthbound Bolton's Here For Ya Mate program in Melbourne's north, as a shining example.
Tip: When a voucher to one of your faves isn't practical, check and see if they have an online store with mail-friendly items. You might be surprised at the gifts and merch available.
2. Discover the magic of native bushfoods and support Indigenous communities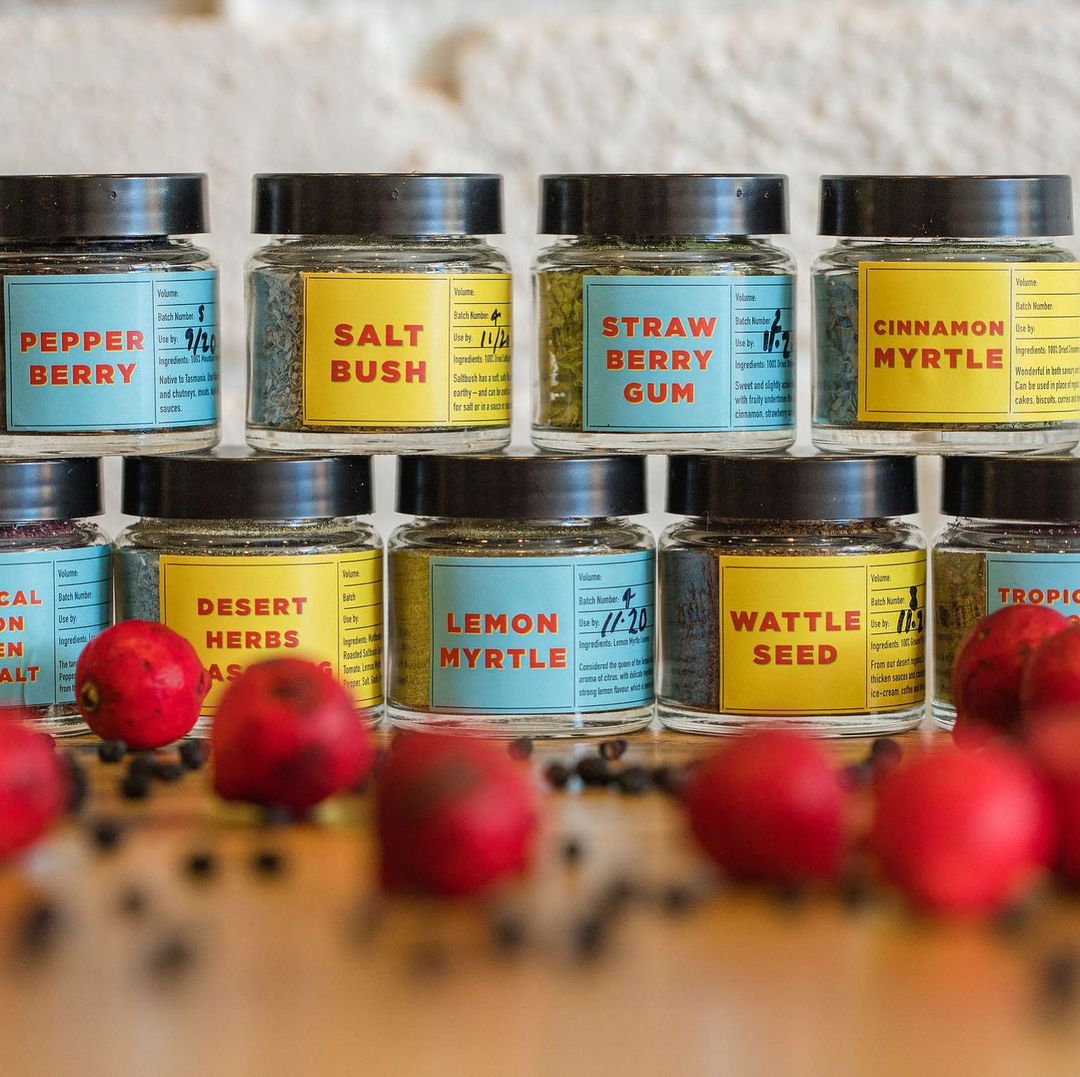 It wasn't until recently that I was introduced to the multitude of bushfoods native to Australia. With nutrient-packed fruit and veg — not to mention spices galore — I couldn't believe how many interesting foods were hiding in plain sight. Yam daisy, bush tomato, cinnamon myrtle, wattleseed…the list goes on! With incredibly unique flavour profiles, there are Australian bushfoods to suit everyone's tastes. Spice packs make a great present for the home chefs and bakers out there, and native jams and relishes make excellent gifts for…well, anyone who enjoys eating! You can find a great range over at Indigenous-owned, Mabu Mabu. Don't forget to treat yourself while you're there, too 😉
Tip: For those in your life with a green thumb, edible native seedlings and plants give the added reward of watching your food grow. The Australian Super Food Co have all your seedlings sorted, while Melbourne Bushfood have all your plants ready to ship off. You'll even find a range of native syrups for your cocktail and bar-loving friends.
3. For the coffee lovers out there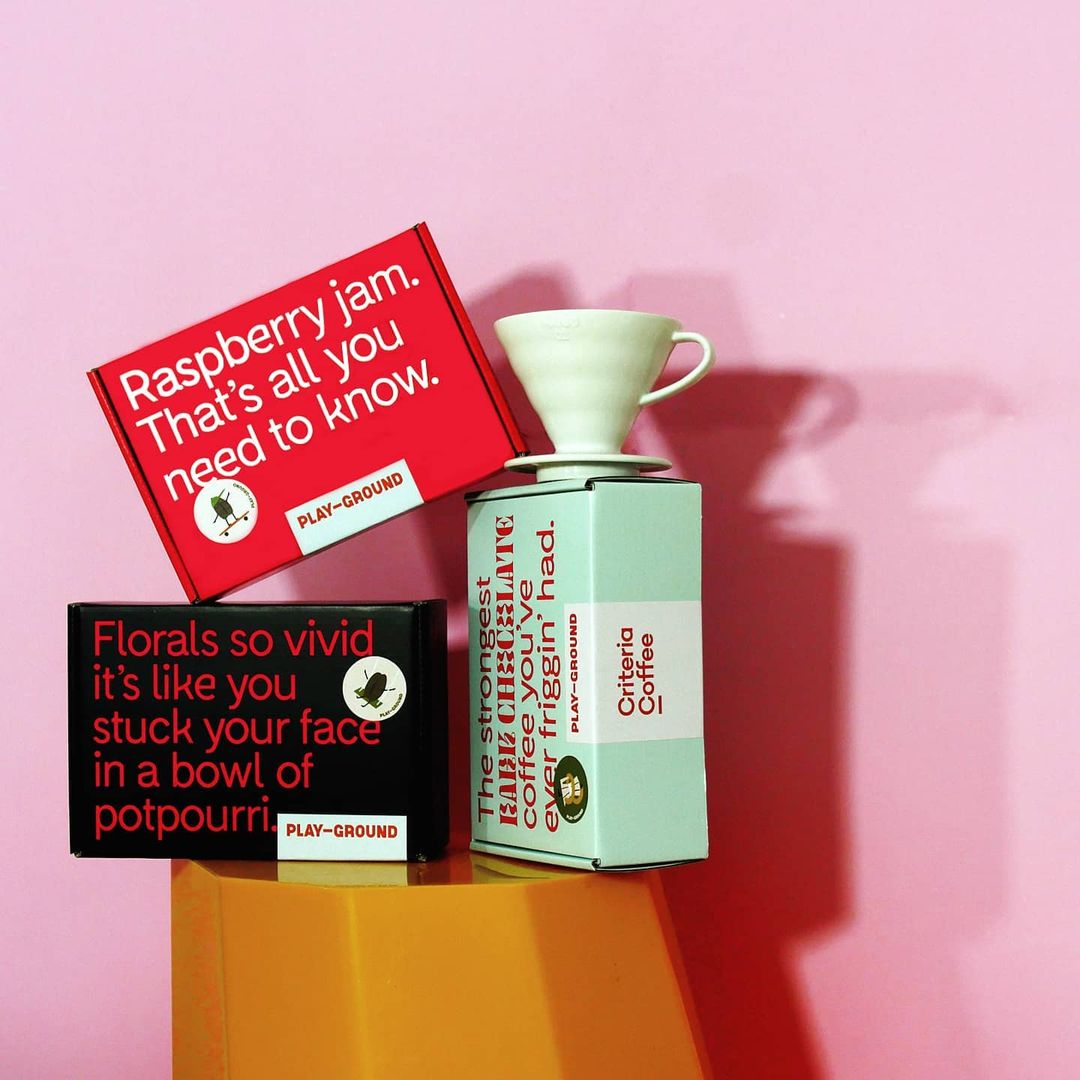 If you know someone who loves a good coffee, then stop thinking of other gifts — you already have the answer! Play-Ground offers a personalized coffee subscription, delivering the highest quality coffees right to your door — and all while keeping you preferred flavour profiles in mind!
Featuring a range of Melbourne's small-batch coffee roasters, you're bound to discover some great new gems. Not only is it the gift of smooth, rich brews that hit just the right spot, but it's also the gift of staying energized and alert.
Tip: If you're looking to include coffee as an add-on to a gift, the cold brew from Black Velvet Coffee is my recommendation. An extra special shout out must go to their delicious citrus spice flavour. It can be topped with coconut water or sparkling water for when you want something refreshingly milk-free, or top it up with an ice-cold cola, for an extra buzz.
4. Plant milk merch — yes, it's a thing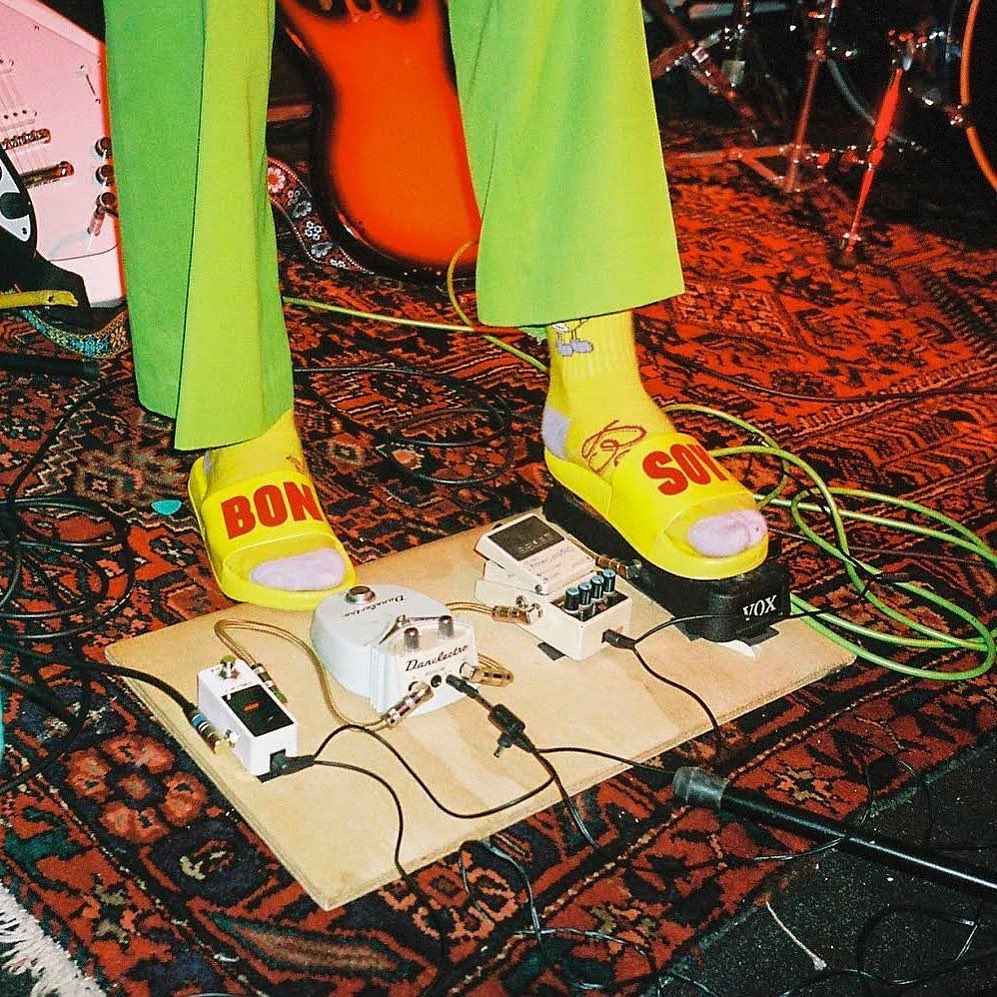 Now this idea isn't for everyone, but it is a great one for those in your life that are proudly powered by plants, and have an…err, unusual enthusiasm, shall I say, for their plant milks. Look, I may just be talking about myself here and just casually dropping hints hoping my family are reading (I definitely am), but I'm sure I'm not alone in being a proud oat drinker. Surprisingly (or not), plant milk companies are coming out with merch for all their loyal devotees to flaunt. Whether it's an upcycled tee from Oatly making a statement about problematic fast fashion, a pair of pool slides proclaiming your love of Bonsoy, or a Minor Figures jumper, there are a range of items to show off your milky preferences loud and proud.
5. Vintage treasures that show you care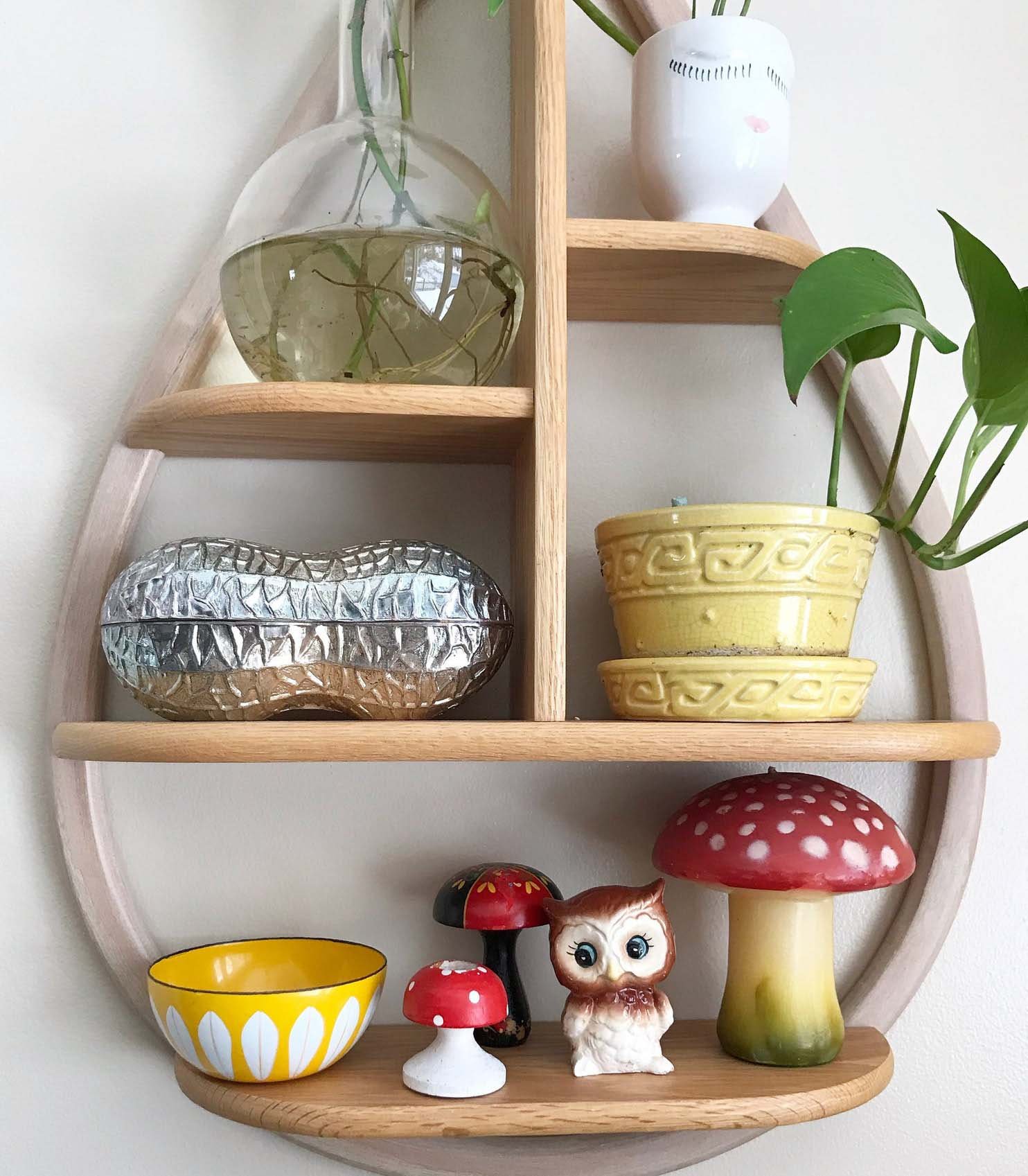 I have an immense love of vintage, and a somewhat charming habit of saying things like, "They don't make them like they used to! ", when looking at any antique oddity – and I stand by my word! With so many unique treasures out there just waiting to find a new home (and sometimes, a new use), try doing a Google search for any number of subjects your recipient loves and see what wonders await.
If you've read any of my previous pieces, you may have come to learn that I have a (possibly unmatched) love of potatoes. With that in mind, a simple search for vintage potato goods brought up a range of homewares and ornaments, worthy of pride of place in any spud-lovers home. For a truly themed gift, include Christmas in your search. Who knows — maybe you'll be lucky enough to find something as incredible as this anthropomorphic potato glass tree decoration…? See — they definitely don't make them like they used to!
Tip: For someone who has a special love of a particular fruit, veg or nut, there are often a range of interesting homewares and decor around. Keep an eye out for salt and pepper shakers, as they come as cute or as bizarre as you like. Forget the dining table — they make great standalone ornaments to display all throughout the home. Check out vintage stores online or enjoy the experience of visiting your local antique stores and op shops.
6. Give the gift of kitchen inspiration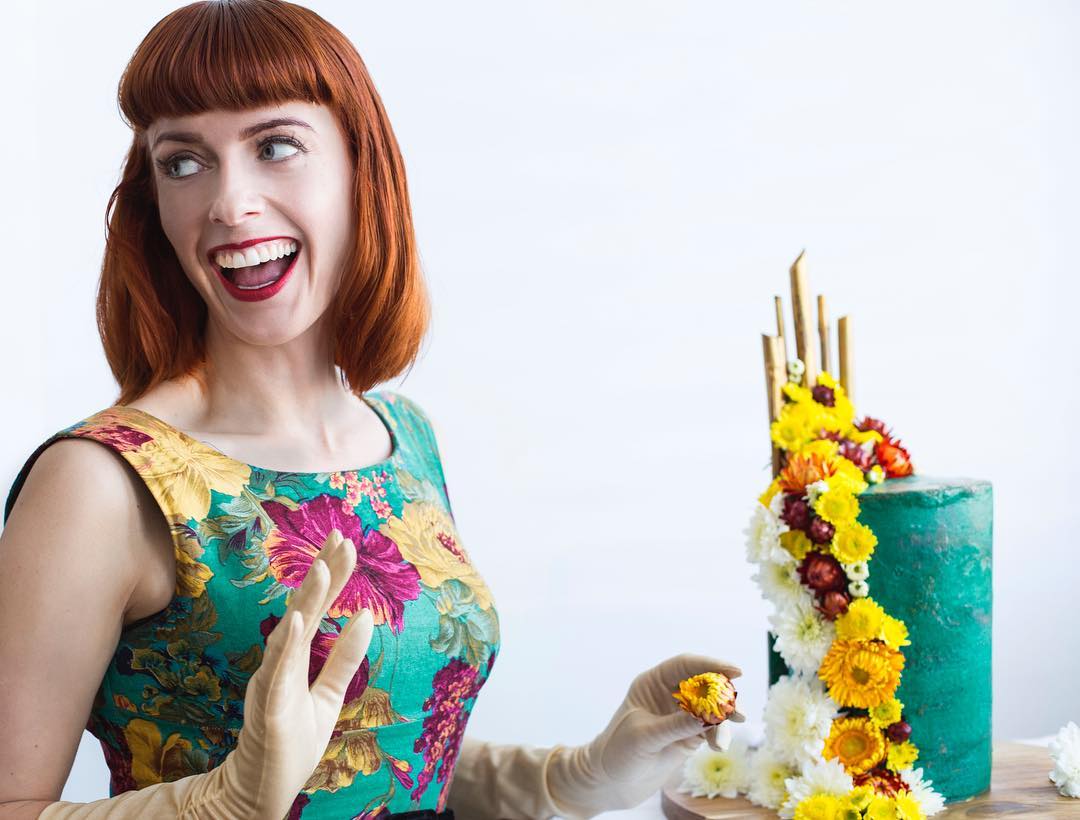 If that someone special in your life enjoys baking up a storm, perhaps a subscription to Sara Kidd's online baking classes is just the thing! Sara Kidd runs regular online classes with a range of baking pros, to teach everything you need to know for the ultimate course in desserts — sans dairy and eggs. Workshops are available individually or subscribe for the year. All going well, you'll be enjoying the crème de la crème of vegan bakes on a regular basis from your grateful recipient.
On that note, let's not forget your savoury-inclined home chefs. Nadia Fragnito's, Discovering Vegan Italian is firmly at the top of my list for cookbooks. While there is no shortage of great cookbooks out there, this has the edge for a few reasons. Most ingredients listed are relatively easy to find, and the recipes are clear and simple to follow. The index list alone induces salivating, which only increases when flicking through the incredible food photography. If your pal already has this book, not to worry. Nadia's much-anticipated follow up, A Vegan Summer in Southern Italy, is due out in January and available for pre-order now. Even if it won't be wrapped under the tree for Christmas day, a good gift late is always better than a sub-par gift on time!
Tip: If you're looking for a gift to inspire a junior baker, you can add Sara Kidd's Bake Vegan Stuff: Easy Recipes for Kids (and adults, too!) to your shopping list!
7. The scent of delicious foods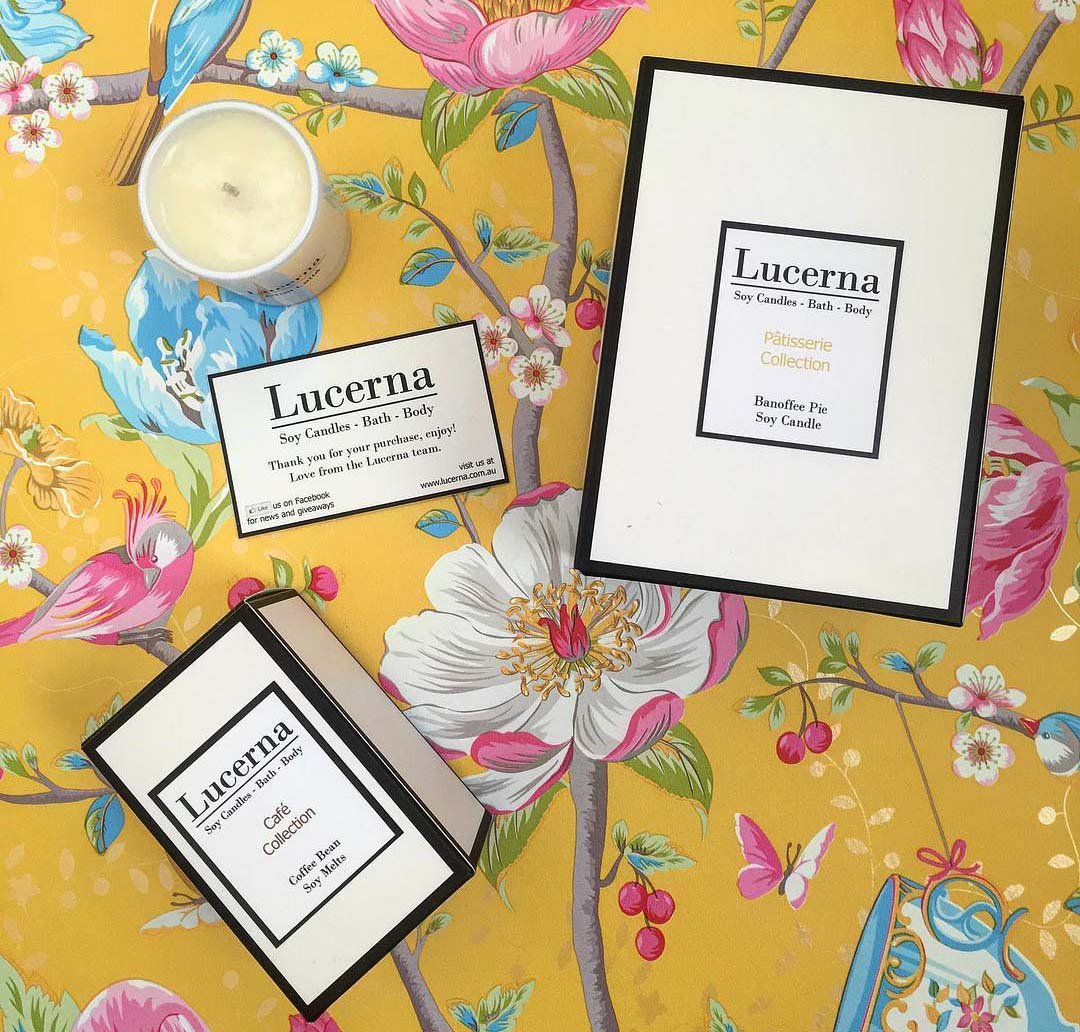 I used to think candles were a generic gift, until I discovered the many amazing food-scents available to make your house smell like a bustling bakery without lifting a finger. Lucerna make a range of soy candles with a fragrance list to make you drool. Waffle cone, tiramisu, cinnamon apple slice, chai latte, brioche, peanut brittle, fairy bread…and that doesn't even scratch the surface! None of their products are tested on animals or contain animal products, making the candles — and scents — technically vegan. For that veg dessert-loving friend who's always watching what they eat — problem solved! An indulgent treat for the senses with none of the calories!
Tip: With so many flavours, it's hard to know where to start, but I highly recommend the lemon almond biscotti. It gets me every time!
8. Gourmet, plant-based cheeses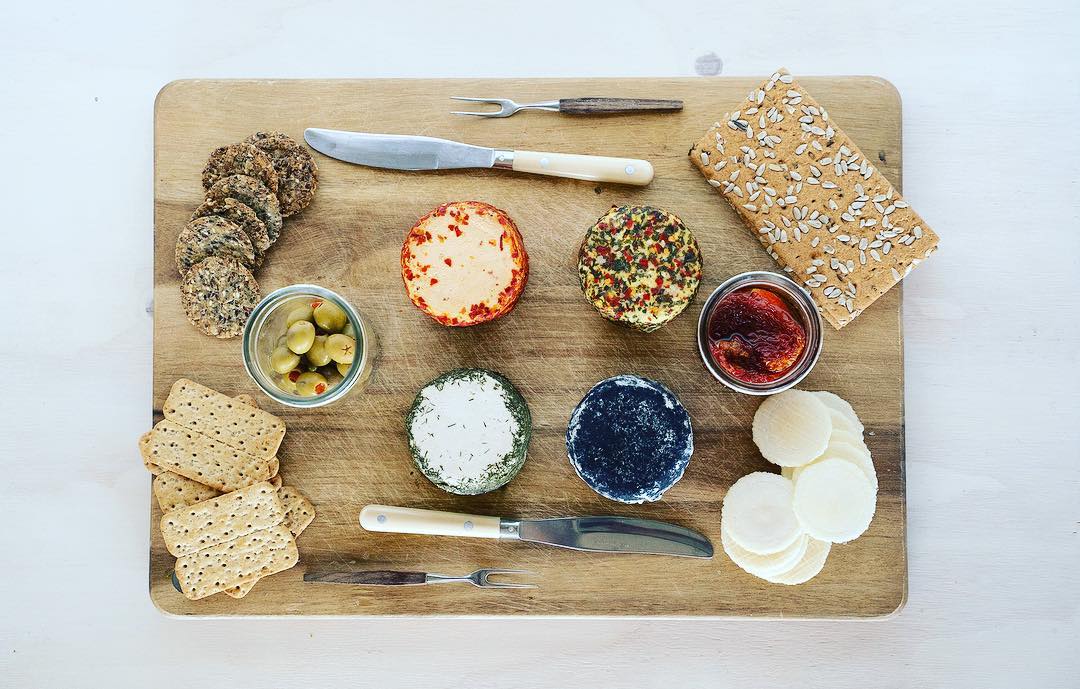 The gift-worthiness of a 'fancy cheese' transcends the dairy category, so why not use that to your advantage? The Vegan Dairy have created the answer to all your gifting needs with a gift pack featuring three of their artisanal nut and hemp cheeses, a cheese knife, a fruit jelly, and a jar of their superb dessert crème. You can get delivery straight to your door so you can pack it yourself, or you can surprise your giftee by having it posted straight to them! A great way to impress your cheese-loving mates and spread the word on the magic of fancy nut-based cheeses.
9. Say Yes To relaxation and good skin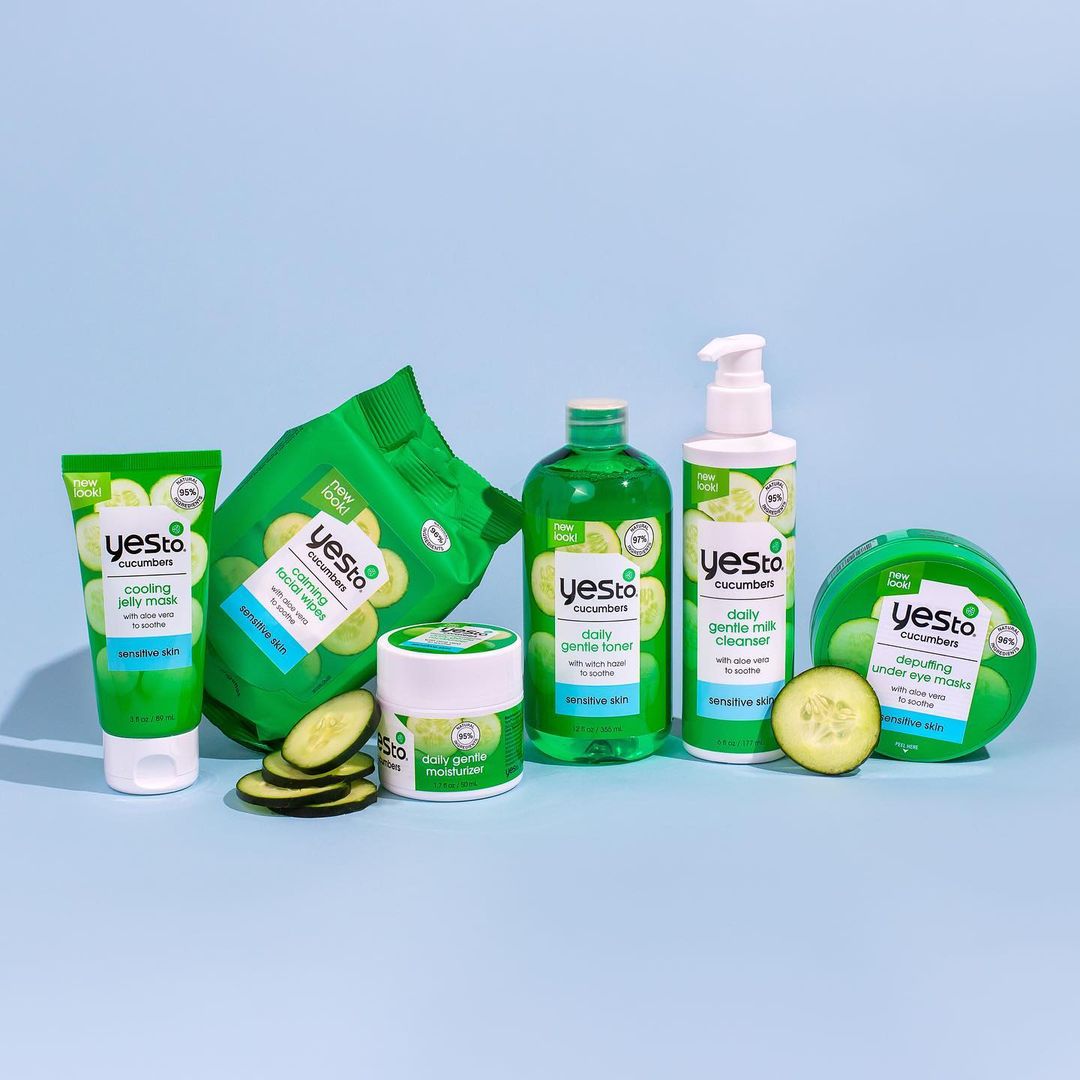 US-based skincare brand Yes To harness the power of fruit and veg with their range of face masks, cleansing wipes, and moisturisers. Tomato, avocado, watermelon, grapefruit, coffee, coconut, and cucumber all feature prominently across their range, and are thoughtfully suited to a variety of skin types. The range can be picked up in Priceline pharmacies across Australia, with a wider range stocked online at ASOS. They make excellent stocking stuffers, or you can pick and choose a selection to create a a thoughtfully curated self-care pack.
It's worth noting that a handful of products in their range contain honey and beeswax, so just be sure to check before you buy if you're shopping vegan.
Tip: The Yes To Cucumbers eye and sheet masks are great for calming and relaxation. I can attest to this, after waking up on the couch three hours after application with my mask still on 😉
10. Plants that double as fashion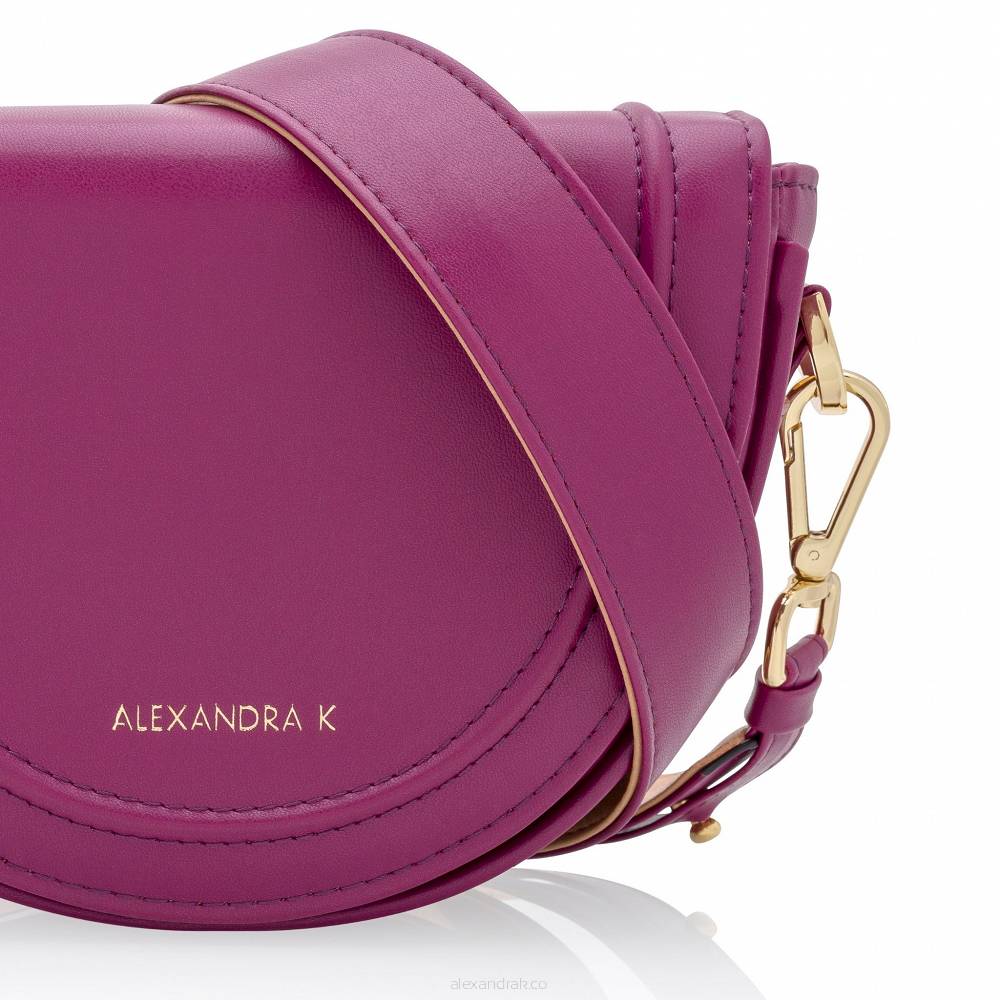 For that special plant-lover in your life, check out the huge variety of clothing and accessories made from luxurious plant leathers. Pineapple, mushroom, cactus, apple, grape (yes, grape!) … they all make for durable, sustainable, and kinder alternatives to animal skins.
Stores like Velvety, Vegan Leather Co, and Vegan Style carry ranges made from various plant leathers. Larger brands and fashion houses are also taking notice and moving towards eco-friendly options. Louis Vuitton have recently launched a corn-based sneaker, while Adidas have even stolen hearts (I'm sure it's not just mine!) by teaming up with Kermit the Frog and tennis champion, Stan Smith, to highlight the importance of being green.
11. Gifts for the non-humans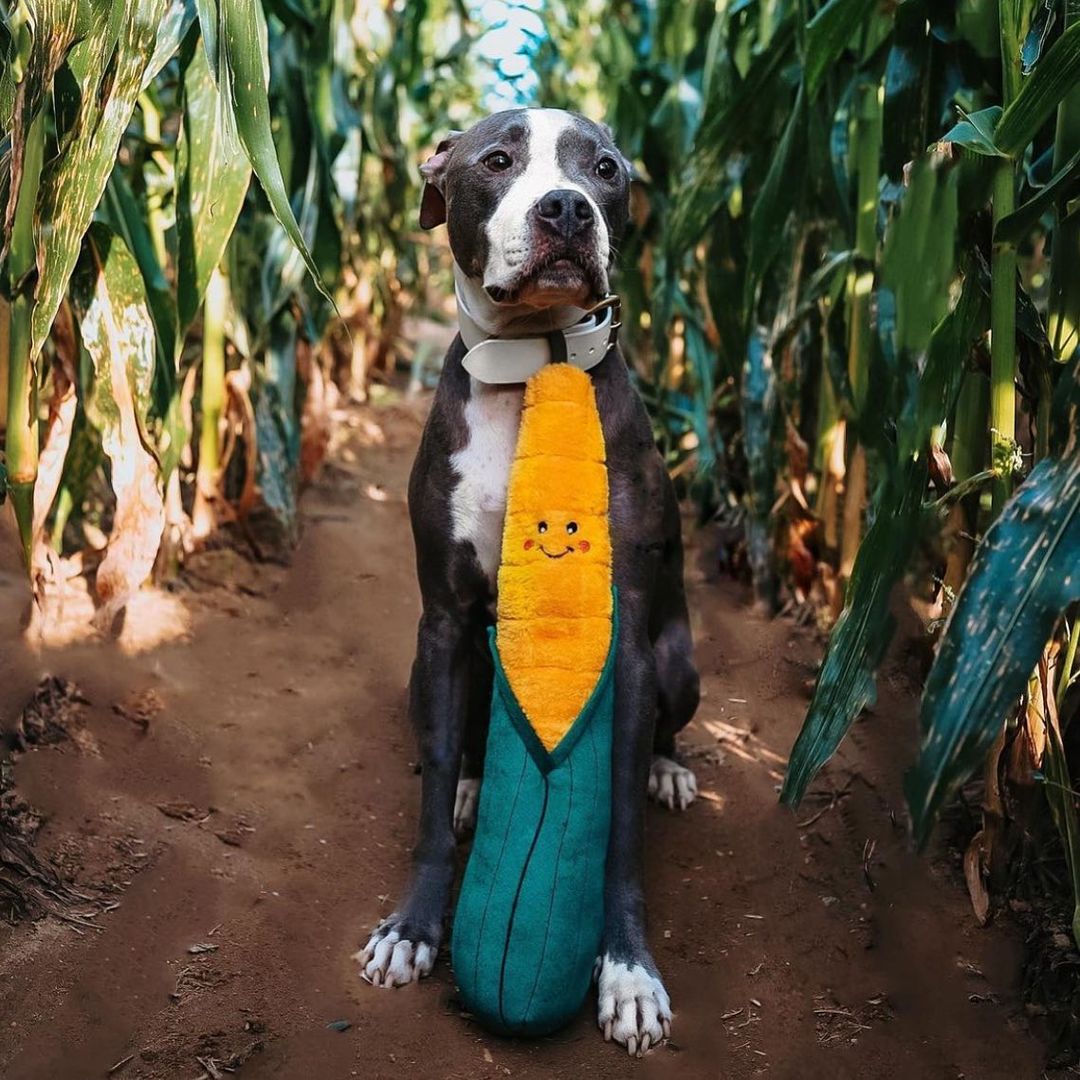 With so many of us sharing our homes (and hearts) with canine friends, you best be sure there is something special for them under your tree. (This is also a great way to sneakily treat that person who insists they don't want any gifts, but also have a dog they adore!)
ZippyPaws have all the veg answers you didn't know you needed, right here in the Jigglerz range. With squeaky carrots, bananas, corn cobs and more, spoil your dog with any one of these motion-activated plush fruit and veg squeakers.
Henlo carry the ZippyPaws range, as well as many other food favourites like hot cocoa, gingerbread and bubble tea plush squeakers. They even have this amazing doggy advent calendar, with a different festive-themed squeaker for each of the 12 days of Christmas.
Tip: If you're unsure about how to choose, my money is on this slightly angry looking bok choy snuffle toy — literally. It's wrapped and ready for my lucky pup to open on Christmas morning.
12. A few of your favourite things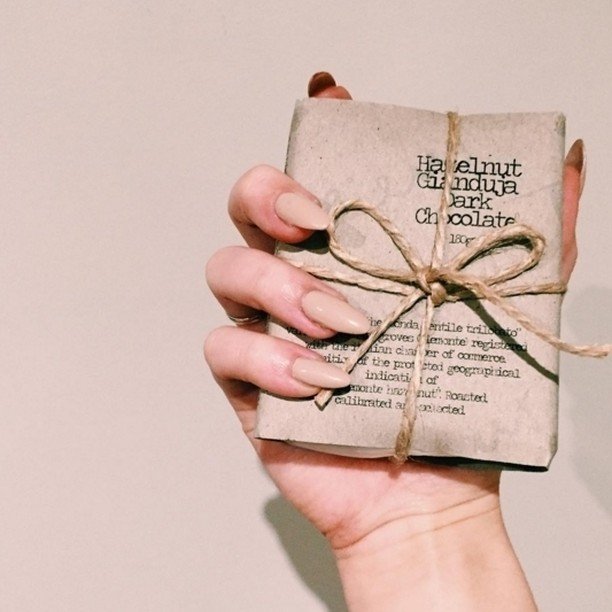 When none of the above seem right for that final loved one on your list, look within. That fancy chocolate you bought and ate in one sitting; the coffee and maple flavoured nut butter at that cool place down the road; that hot sauce that you raved about for months…
Use all your own favourites to create a one-of-a-kind plant-based hamper from the heart. With all dietary needs considered, you're guaranteed it will be eaten and enjoyed, while quite literally, nourishing the soul.
Find your Christmas spirit
Now that your Christmas gift worries are behind you, you'll be free to enjoy the rest of the silly season with all the gusto of a caroling, sleigh riding, maple-syrup-filled Buddy the Elf!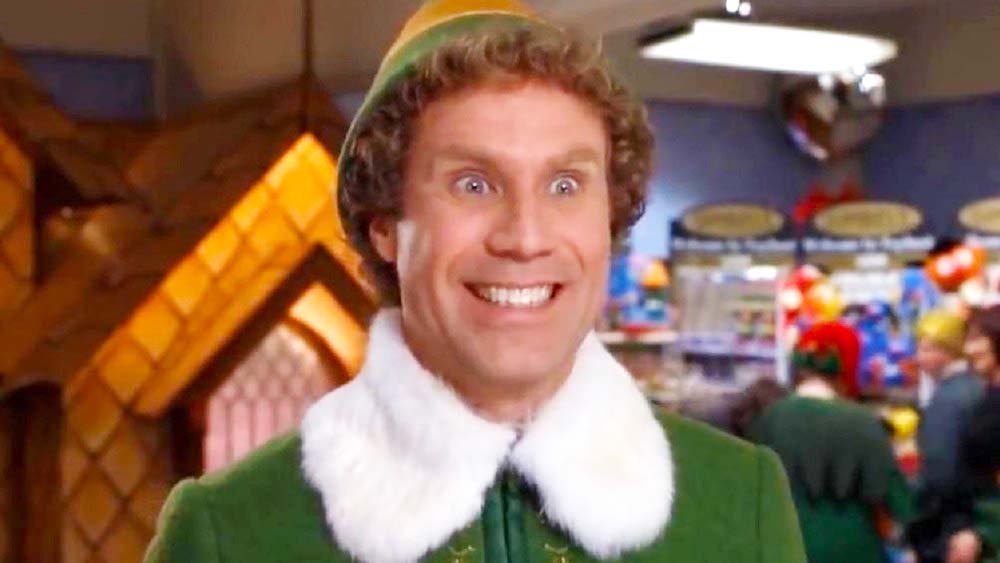 In the off-chance you still have some tricky-to-buy-for humans on your list that aren't suited to my suggestions, head on over to this Ethical Gift Guide for more (non-food themed) ideas to keep Christmas gifting as waste-free, eco-friendly, and thoughtful as possible. Then all you'll have left to do is sit, relax, and take in the magic of Christmas, one eggnog at a time.