For better or worse, a plant-based diet allows for all the same temptations and vices that a standard diet does. That includes ever-so-creamy and delicious ice creams. Here are a few of our favourites that will have you spoonin' from the tub!
There are some moments in life when only a spoon and a tub of ice-cream will do. The good news is – there's a growing number of ice creams out there that are kinder to your body, as well as the planet and of course, cows! Compassionately made using zero animal products, plant-based ice cream is the fastest growing sector of the frozen dessert industry.
Indeed, if you've skimmed the frozen section at your local supermarket recently, you've probably noticed that the dairy-free section is no longer confined to one little edge of the freezer. Rather, big names like Ben & Jerry's, Magnum, Cornetto, and Connoisseur are all getting in on the action. And they're delivering!
To help you keep track of them all, here's the scoop on the best dairy-free ice creams available today…Proceed at your own risk.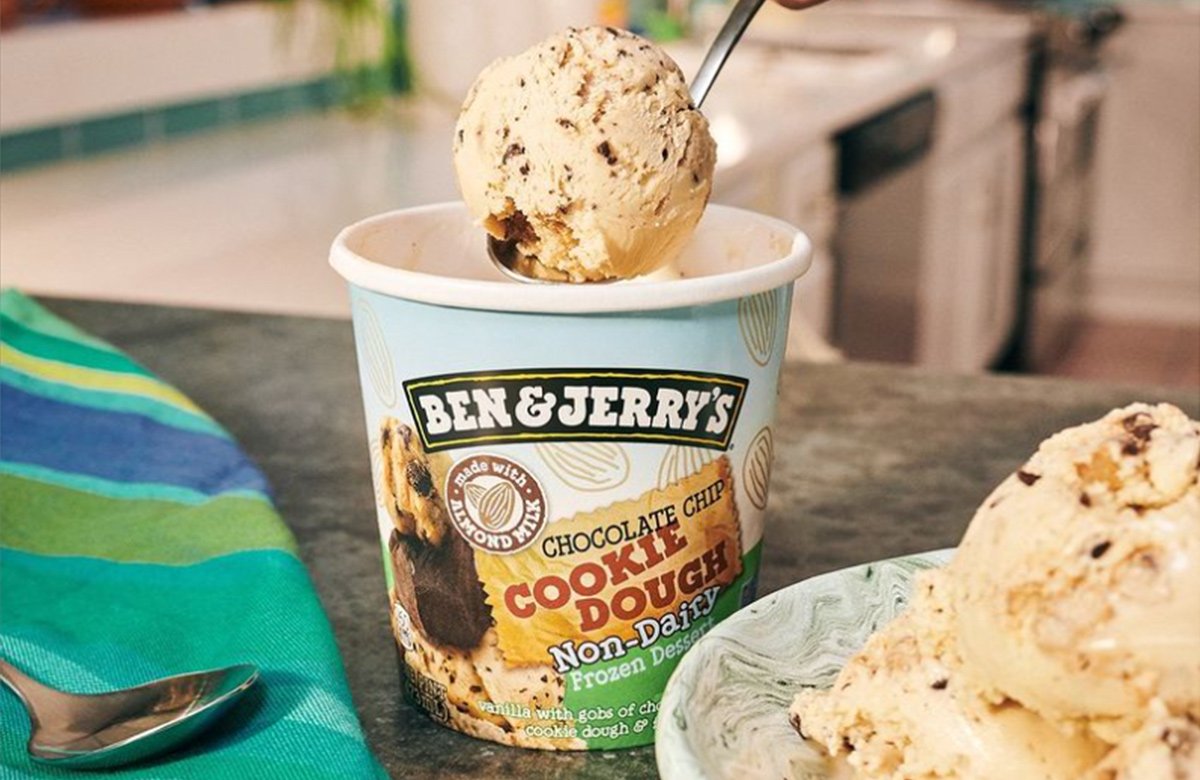 Ben & Jerry's
Generously loaded with chunks of this and swirls of that in all the right places, Ben & Jerry's dairy-free ice-creams are out-of-this-world scrumptious. It's probably a good thing they're not the cheapest option, because it would be far too easy to polish off a pint at every sugar craving!
Made with almond milk or their (newly released) sunflower butter, you can enjoy a range of classic flavours: Chocolate Chip Cookie Dough, Peanut Butter & Cookies, Chocolate Fudge Brownie, Chocolate Caramel Cluster, Caramel Fudge Chunk…I mean, there is no wrong choice here. But Chocolate Chip Cookie Dough deserves a special mention – because folks, they are not skimping on that cookie dough.
Magnum bars
The same delicious ice-cream-on-a-stick you ate as a kid, minus the cow's milk. Truly, the vegan Magnums are just as smooth and creamy as the traditional ones (one can only imagine the budget they would've allocated to developing the perfect recipe). You can crack into a classic with the iconic smooth chocolate shell, or go for the almond shell if you're on team crunchy. Perhaps the coolest part about the new Magnum bars – they are made using pea-protein! It never ceases to amaze me what you can do with plants
Weis sorbets
Weis are no stranger to the dairy-free realm; their mango and berry sorbets have delighted Australian households for decades. But if you're put off by the word 'sorbet' on this list of ice creams – stick with me…Their dark chocolate tub is as rich and creamy as any other ice cream on this list, made using a heavy coconut base – and that's a one-litre tub, for $8, in case you didn't notice the absolute bargain there.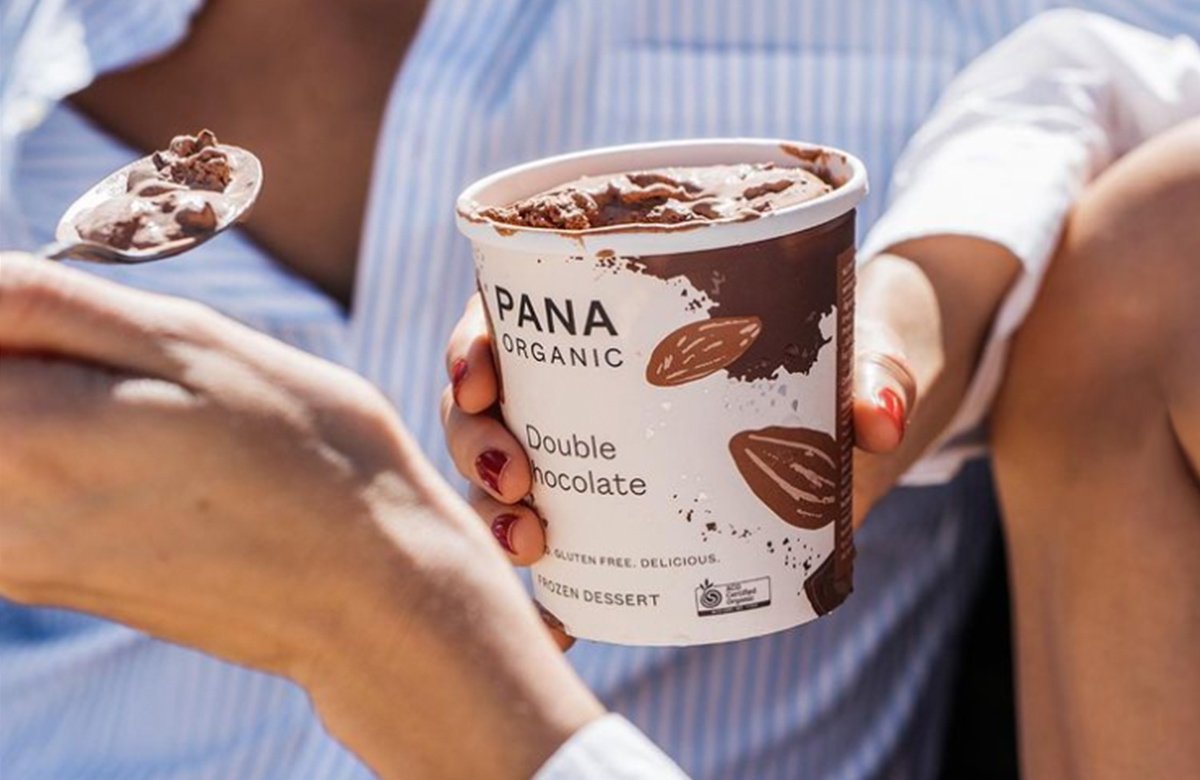 PANA Organic
If you're familiar with Pana, then you won't be surprised to see them on this list of legends. First they brought the world a decadent range of organic chocolates, and now they've mastered ice creams – they're the gift that keeps on giving <3
Take a look at Pana's ice cream range and you'll suspect they had some fun in the kitchen, throwing together lovely combos like Boysenberry Cheesecake, Toffee Pecan, Banana & Caramel and more…and you'd be hard-pressed to find one that wasn't spectacular. Additionally, they've put their more classic flavours in ice cream sticks! These are fantastic in assisting with portion control, if you struggle to treat a pint like multiple servings (if you don't, congratulations, you're a unicorn!).
Connoisseur
Yep, the fancy folks at Connoisseur finally dipped their toes in the dairy-free market with one-litre tubs of Mango Passionfruit or Hazelnut Chocolate, found at Coles! They are everything you'd expect from the 'sophisticated' ice cream specialists 😛 They've made plant-based ice cream sticks, too, in Vanilla Brownie and Coconut Açai – which are popping up at servos and IGAs across Australia. Just look for that lovely minty-green packet in the freezer and you'll know you've struck gold.
Sanitarium's So Good range
If you're like me and get major cravings for a good, old fashioned vanilla ice cream, Sanitarium's So Good: Vanilla Bliss has got your back. Made with a creamy, velvety soy base, this is the perfect ice cream to serve with berries for dessert, and just so happens to be low fat, gluten-free and cholesterol-free. Triple win!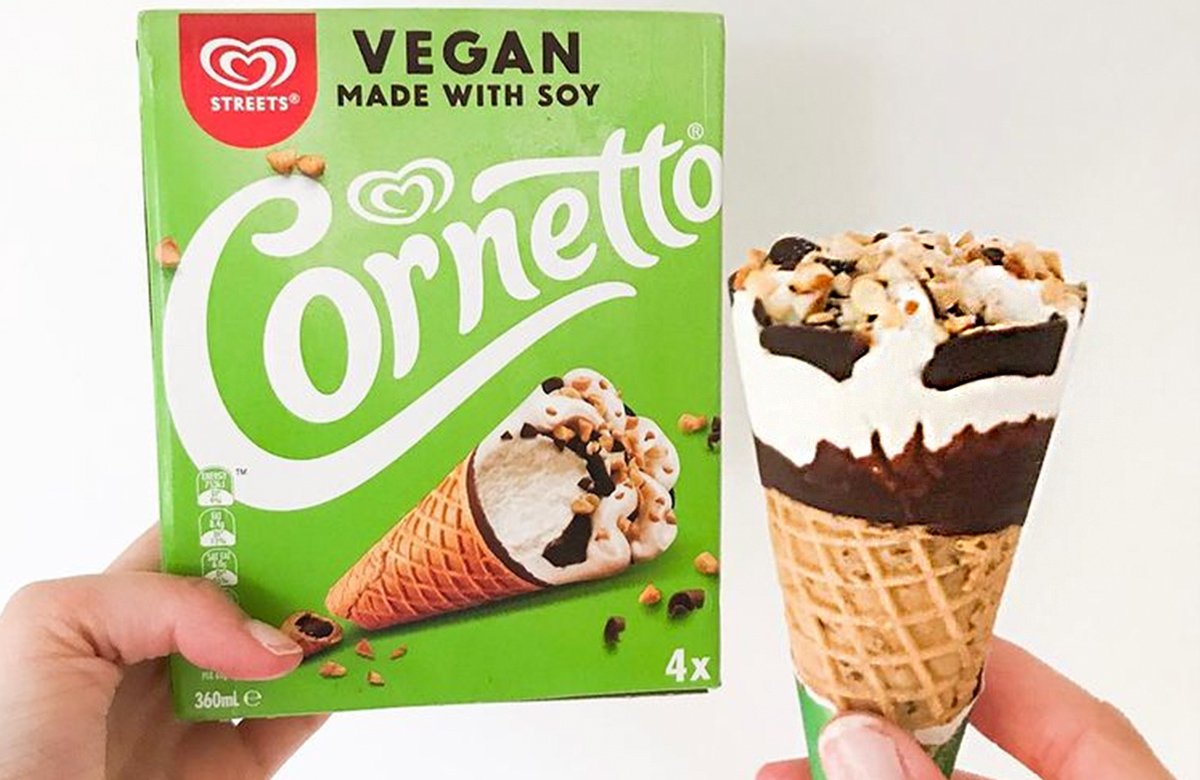 Cornetto cones
Nostalgia never tasted so good! Cornetto jumped on the dairy-free train in 2019, serving up a soy-based version of their classic: a (gluten-free) crispy baked wafer, lined with layers of chocolate and filled with vanilla ice cream and a drizzle of chocolate syrup and hazeulnuts. This little cone of paradise is a deliciously spot-on replica of the original Cornetto you know and love.
COYO
A healthier choice that doesn't compromise on taste, COYO's organic coconut ice creams are free from gluten, refined sugar, and preservatives – and they contain a prebiotic + probiotic boost! This means that they will add to and nourish your good gut bacteria…and you thought you were just here to satisfy your sweet tooth 😉
They have a range of rich, classic flavours – but Coffee & Cream is particularly special if you're partial to the aromas of a nice espresso.
Halo Top
'Everything in moderation,' as they say, right? But honestly, with Halo Top's dairy-free ice cream – go for your life. It's made with less sugar and more protein than traditional ice cream, racking up only 280-380 calories per pint.
I'm not going to sit here and pretend it's just as rich and creamy as a Ben & Jerry's sugar-packed pint, but with a wide range of flavours like Birthday Cake, Candy Bar, Chocolate Almond Crunch, Peanut Butter Cup, and more – it's very likely you'll find a favourite among these options that you can indulge in – abundantly – whenever you so desire 😉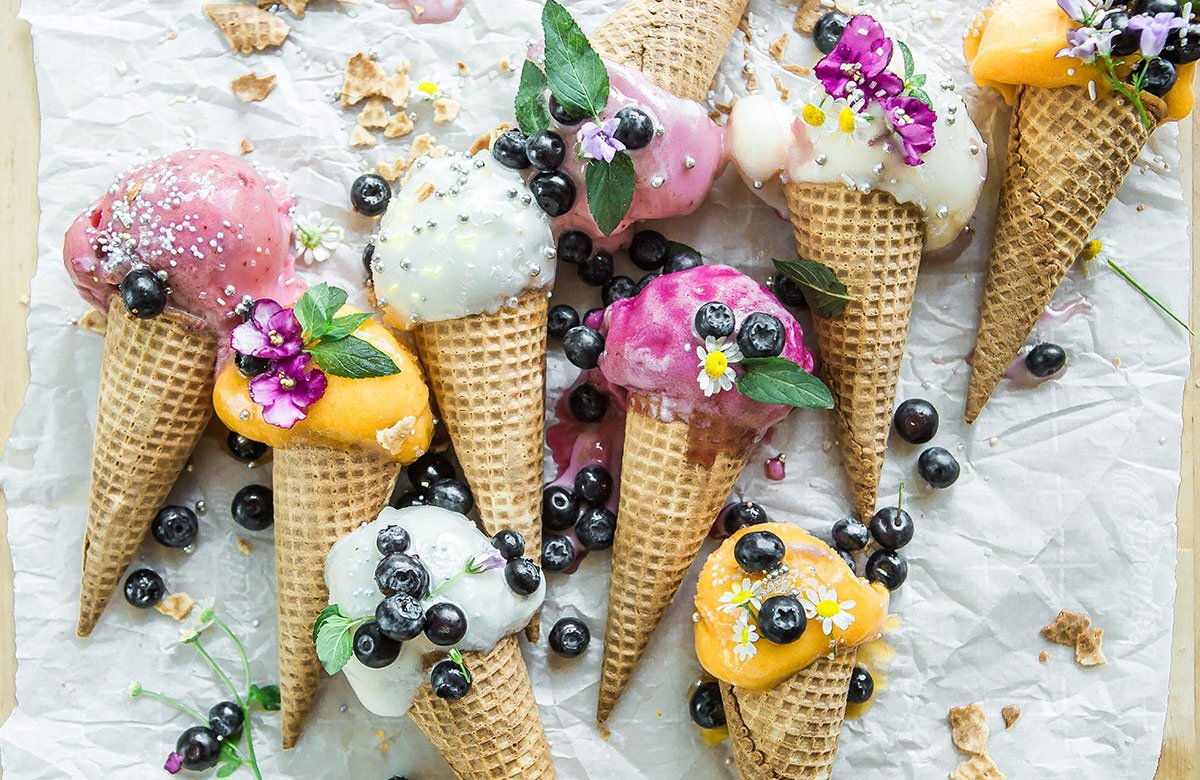 Expect this selection to keep growing!
Welcome to the future! The question is no longer 'where to find dairy-free ice-cream' but rather 'which dairy-free ice cream to try first'. What a time to be alive!
There is one simple reason for this ever-expanding range of dairy-free choices: consumer demand. As long as people keep asking for (and loving) the dairy-free options on offer, these keen companies will continue to add more plant-based products to the supermarket shelves, and they'll have to replace some dairy products to do so. One can envision a world, in the not-too-distant future, where plant-based ice creams are the norm – and those old-school cow-derived pints have been relegated to a little sliver of the freezer section.