Opinion
8 pro-tips to keep you smiling through winter
Lifestyle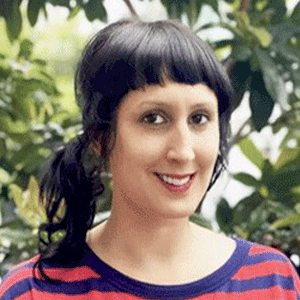 Author: Jacqueline
Published: July 1, 2022
With my unwavering enthusiasm for veg eating and icy cold temperatures – along with tips to help you not only survive, but thrive – I'm determined to make winter your favourite season.
I'm just gonna put this out there from the get-go – I love winter! The crisp air on my face; the pitter-patter of raindrops; the wet shimmer blanketing my garden. Every aspect of the season feels like a warm hug from an old friend. At least from the comfort of my couch, which is where I enjoy most of the cold weather. You know – the part where I'm not actually out in the elements being wet, freezing or miserable.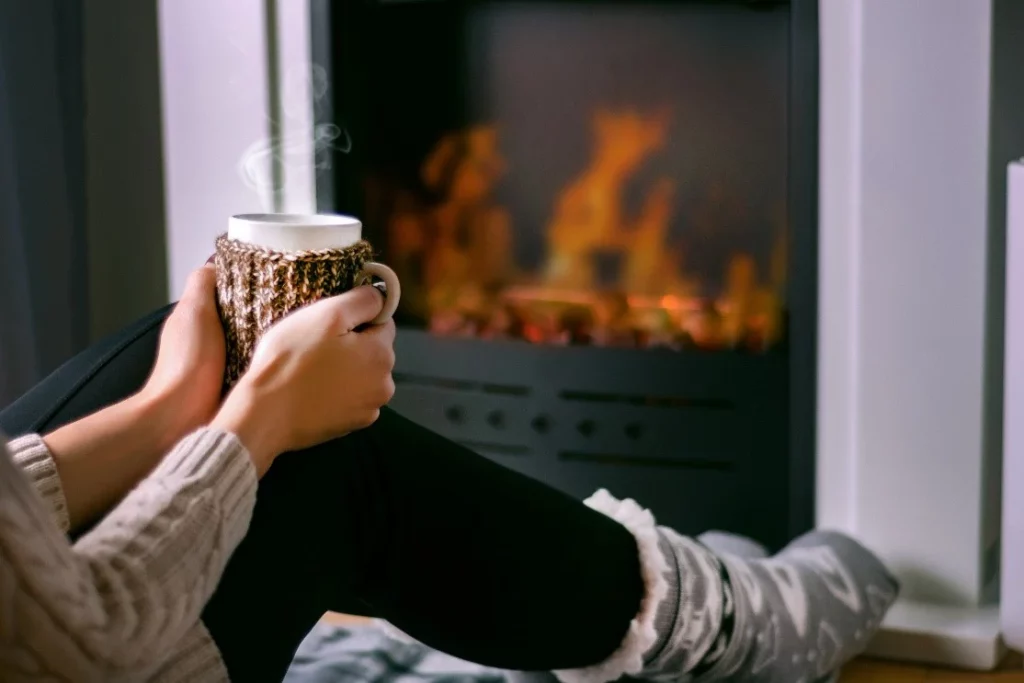 Now winter gets a pretty bad rap, despite the many creature comforts it brings. Allow me to impart my wintery wisdom upon you all, in the hopes of making your days brighter and your body temperature just the right amount of toasty. And for any nay-sayers reading, take note from the one and only Dolly Parton – "…If you want the rainbow, you gotta put up with the rain".
So there!
1. Next-level hot chocolates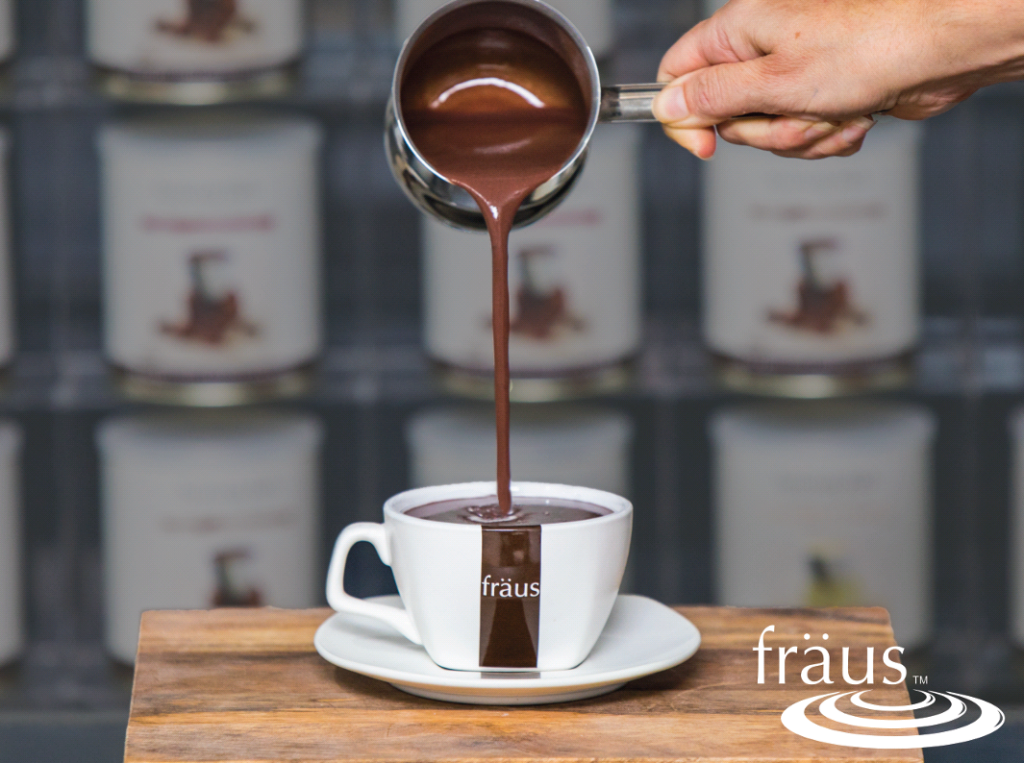 Nothing screams winter like a big mug of hot chocolate to warm you from the inside out. While there are so many great chocolates out there for you to try, there is nothing quite like the vegan range of European-style hot chocolates by Melbourne-based company, Fräus. They're served thick, rich, and piping-hot, and are in a whooooole other ball-park to your standard milk-based drinks.
With a little bit of help from my favourite veg – the potato – its starchy goodness is contained in the powdered blend, allowing the drink to thicken the hotter it gets. Serve it as a hot custard-style consistency or use it as a sauce on your favourite cake or brownie recipe. You can even serve it poured over a generous scoop of ice cream with a dessert liqueur. There are no hard and fast rules here – just whisk it on the stove and use as you desire!
Hot tip: For those who wonder if this may be a little too much on the richness scale, go for a combination flavour. Both the mint and hazelnut varieties offset the fullness of the chocolate perfectly, allowing for the just the right balance.
2. Jaffles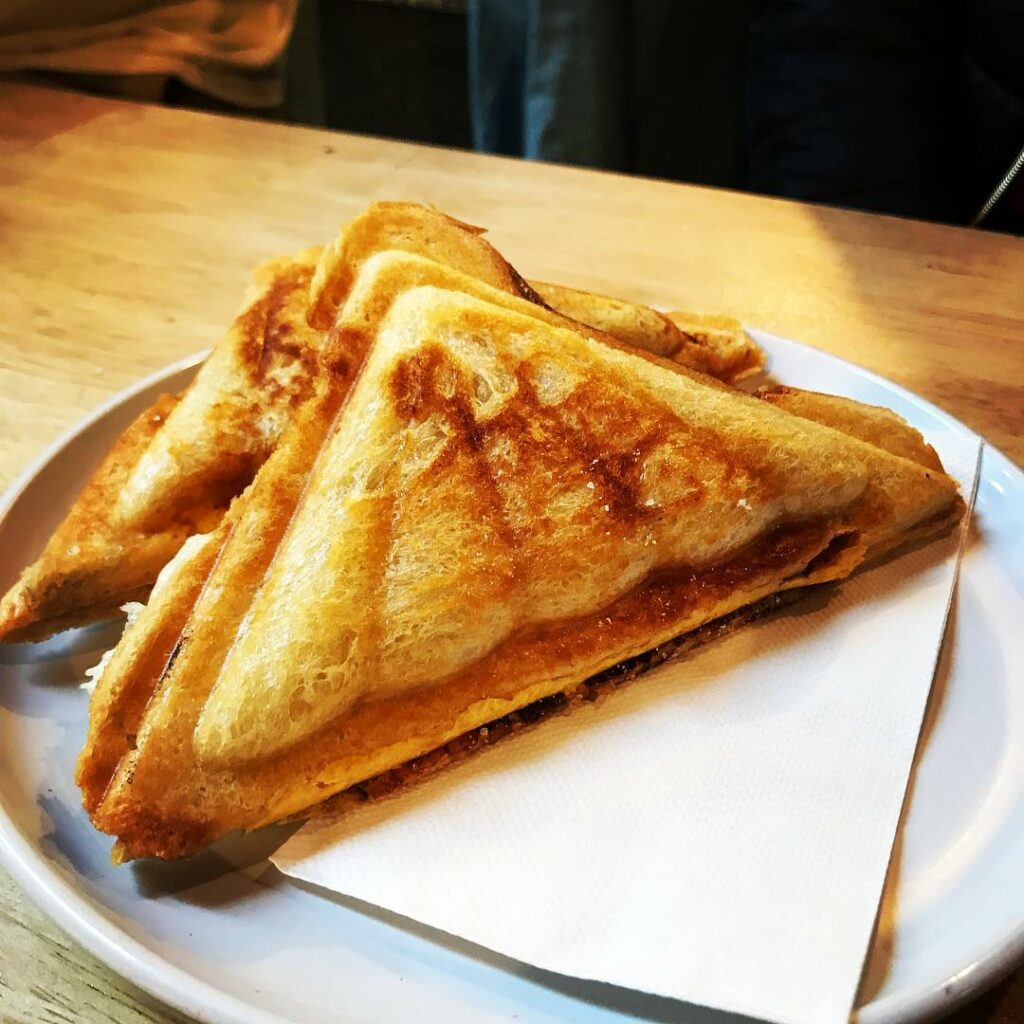 While many of us have our minds on soup when the temperature plummets, let's not forget the simple and often underrated magic of the jaffle. Warm, toasty, and so versatile, you can enjoy them at any time of the day.
Try a cheesy Mexican number with aaaalllll the jalapenos; an Italian-style pizza sauce packed with roast veg; or keep it nice and easy with a melty plant-based cheese and tomato.
And let's not forget your dessert counterpart…! A warm chocolate spread dusted with icing sugar (I'm talking Vego!); cookie dough with  a sprinkling of cinnamon and nutmeg; Biscoff spread, banana and strawberries … now that's guaranteed to bring some warmth to your insides!
3. Rep plant-based living from the warmth of your Oodie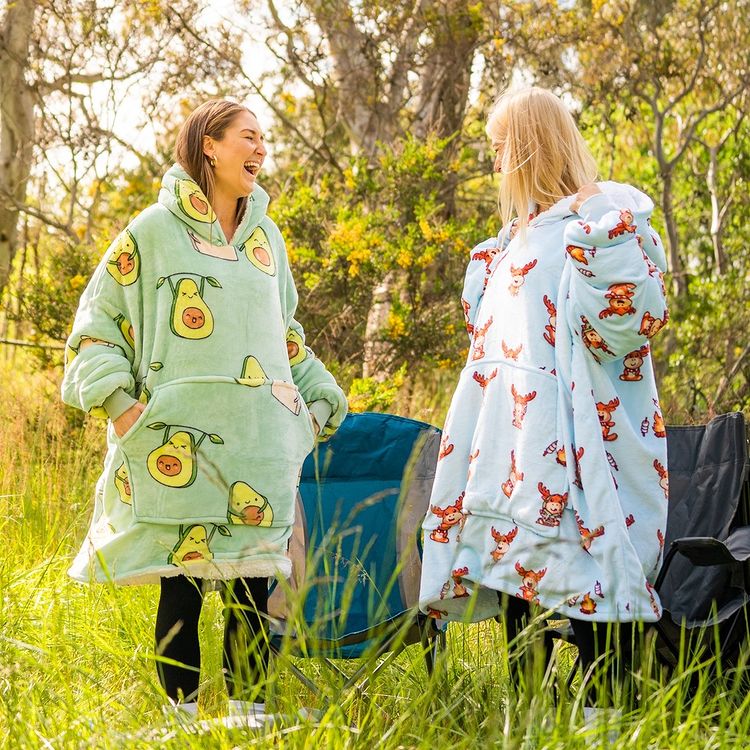 You may have been resisting the Oodie craze, but I tell you what – there isn't anything I find cosier than being curled up on the couch in mine, declaring my love of avocados to everyone in the household. Even if I am only sharing my home with one other human.
If avocados aren't your thing, not to worry. There's also prints with peaches, eggplants, garlic bread – and my personal favourite – almond milk. Or grab one with straight-up plants for the green thumbs out there. Just don't forget to pick up some avocado and toast bedsocks before you checkout. Your home is your best friend on cold days, so make the most of hiding away in your comfiest clothes!
4. Easy bakes for a wet-day timetable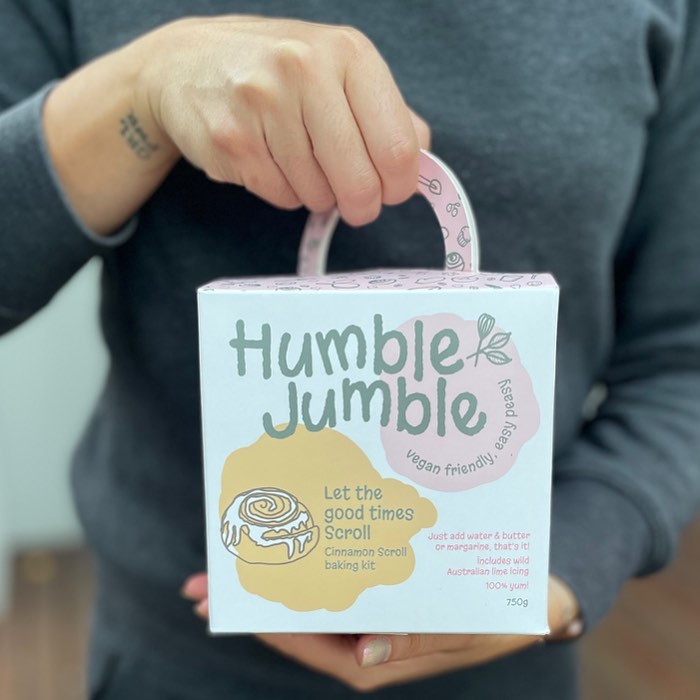 Now this is great for anyone, but especially if you have some small humans who need their time occupied. Small business, Humble Jumble Foods, have made baking easy-as-pie with their all-vegan baking mixes, which only require the addition of  either Nuttelex (or any dairy-free butter of choice) or plant-milk on hand. It really is that easy!
Their range includes cinnamon buns, decadent brownies, chewy choc chip cookies, and vanilla oat pancakes. For those who want your bakes quick and fresh, without filling a basket at the supermarket, you're onto a delicious, fresh-outta-the-oven winner that'll fill your house with a scent that can only be described as 'pure happiness'.
Check out their list of stockists or purchase from the website directly.
5. Potato in all its forms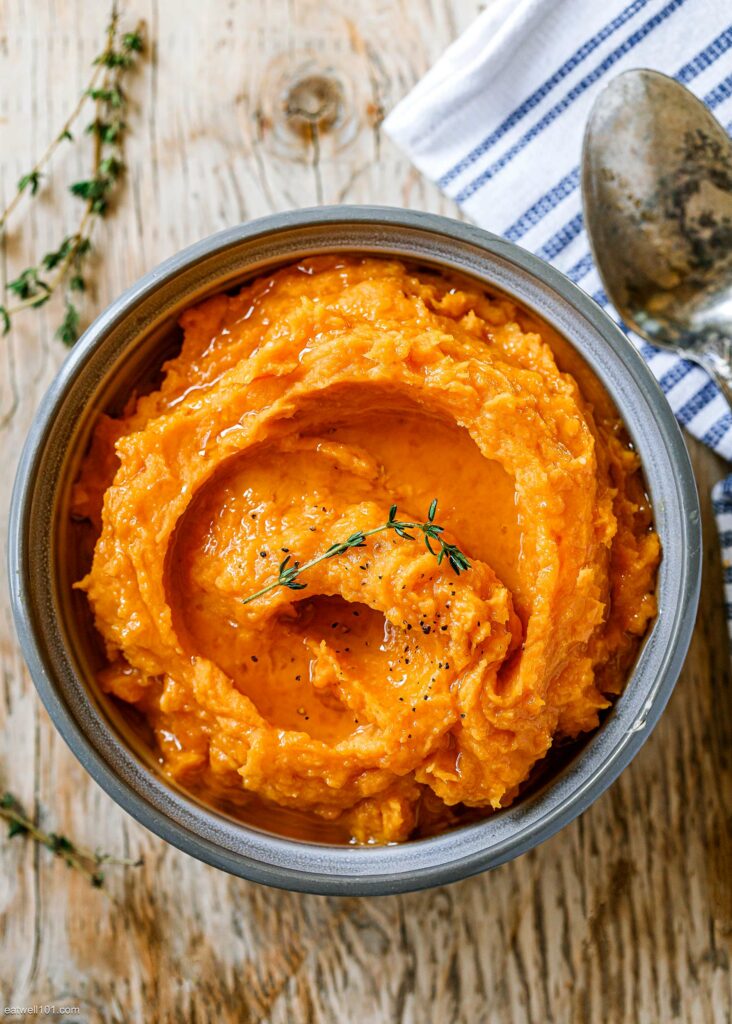 The slightest chill in the air these days has me craving a hearty mash and gravy, thus deeming it the cold-weather go-to.
Alternate between sweet potato to keep things new and fresh, but let's face it – potato in any form is going to come to the rescue on any glum, grey day. And on the great days with perfect weather…? It's just going to make those a little bit extra!
Roast some desirees to crispy perfection; slice some kipflers and throw atop a pizza; grate some kestrals for the best breakfast rosti; peel your pontiacs for a warming spicy potato salad. Whichever you choose and whatever you do with them, I guarantee – you can't go wrong!
Hot tip: If you're using potato on pizza and love a bit of extra warmth, this hot sauce collab from Lil' Becky's Hotsauce and Red Sparrow Pizza is literally made for this purpose! With habanero, roast garlic, and a blend of Italian herbs, you're in for a treat!
6. Some quality viewing
On the couch, in your Oodie, with a hot chocolate – sounds like a far more comforting version of Cluedo, doesn't it?! This scenario is exactly what's needed for a wet weather timetable. All that's missing now is some quality viewing.
While The Good Place is my usual go-to, any viewing that inspires me to get in the kitchen is a positive. Enter Nailed It! – the baking show that brings in amateur home-bakers to re-create masterpieces from some of the most prestigious bakers in the world.
Now, this show isn't plant-based. Nor is it intended for re-creating the (oftentimes) extravagant cakes at home. What it is however, is excellent at building confidence. For those who love baking but feel embarrassed with the finished product (ie. me) – it's ok! The monstrosities in the Nailed It! kitchen will make your own bake fails look like the work of a professional!
Check out our range of dessert recipes, or refer to my helpful article, Let them eat cake: plant-based baking blogs for every occasion for more inspo.
7. Luxury chocolates to gorge on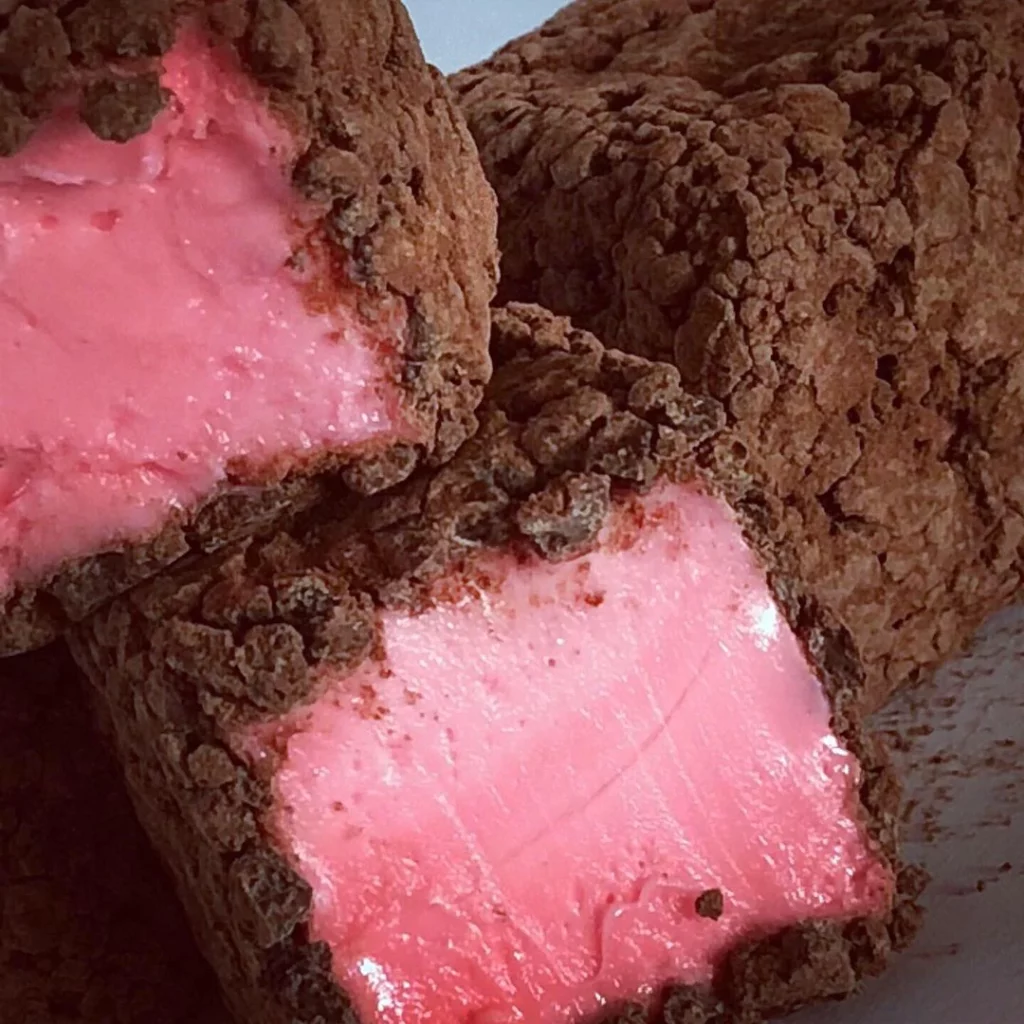 There's something about being so warm and cosy that calls for some pure indulgence. We've covered baked goods to satisfy your sweet tooth, but let's face it – sometimes you just need to sit back, relax, and treat yourself to some smooth, creamy, morsels of chocolate.
You don't need to break the bank on the most expensive brands out there, but if you're going to have it, you may as well buy quality. I have maaany favourites, as mentioned in my previous chocolate run-down, but it's worth adding a special shout out for my latest addiction – the range from House of Nestar. Licorice bullets, hand-crafted marshmallows, chewy salted caramels and more – all dusted in a coating of the most delicious French cocoa – you can thank me later 😉
Hot tip: You'll want to keep these to yourself, but grab some extra to gift to loved ones all year round. It'll keep you in the good books, while ensuring you have quality treats on hand at all times.
8. Kindness to warm your heart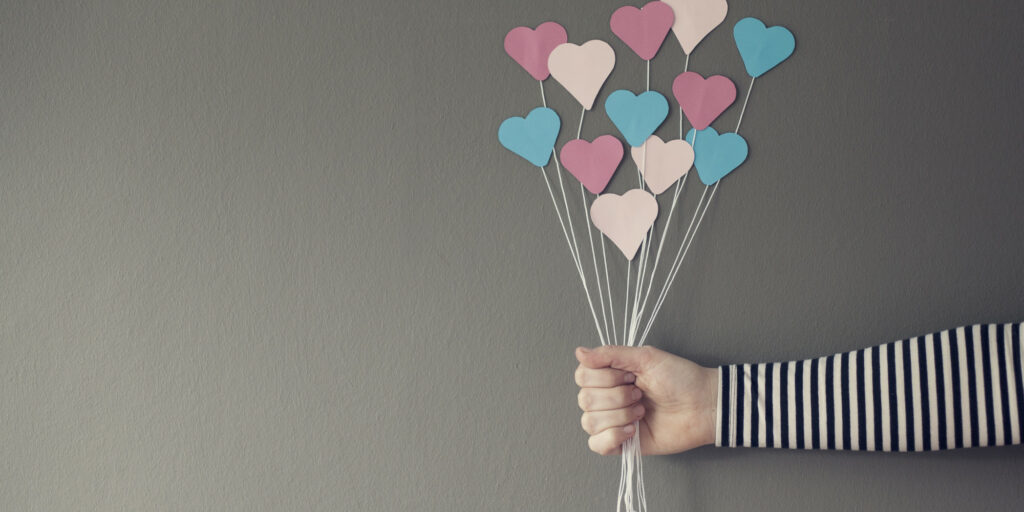 To experience warmth and fuzziness from within, implement daily acts of kindness. It needn't be grand gestures. In fact, it's often the smallest things that have the biggest impact.
Here are a handful of suggestions to inspire:
Smiling/greeting strangers on your daily walk: Aside from being a nice thing to do, science proves that smiling causes the brain to release a range of neurotransmitters. (These promote general wellbeing by combatting stress, providing mild pain relief and acting as a natural antidepressant.) Now that's pretty cool!
See a garden you like? Leave a note of appreciation in the letterbox!
If your edible garden is proving abundant, share with your community.
Inspired to bake but don't want to eat your entire yield? Share bakes with family and friends.
Heading out amongst other humans? Be friendly and kind always. Your interaction can make or break someone's day.
Message a friend and tell them a silly joke! Laughter is the best medicine.
Acts of kindness don't just give to others, but also give to yourself. Nothing feels better than knowing you've made someone smile, so get out there and spread your inner sunshine!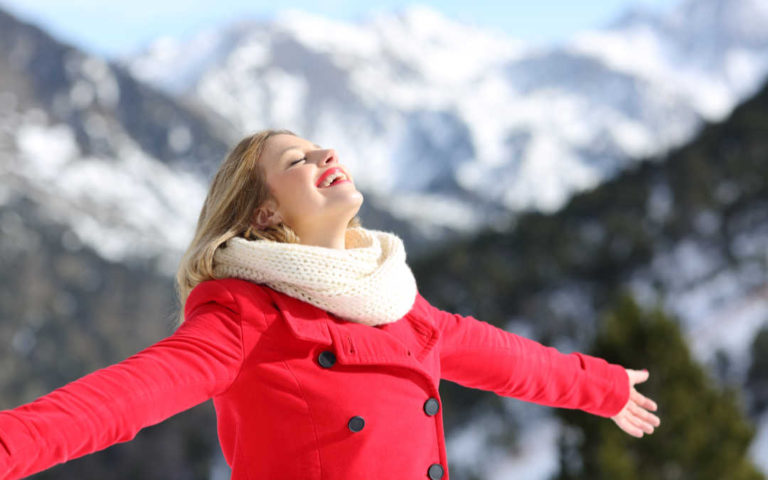 So there you have it! Everything you need to get you feeling excited for the most magical time of year! Now if you don't mind me, I'm off to bake my neighbourhood some plant-based treats, cut back my rosemary bush, and scrub up on my best dad-jokes.