Opinion
8 vegan-friendly global cuisines to inspire you in the kitchen
Kitchen Tips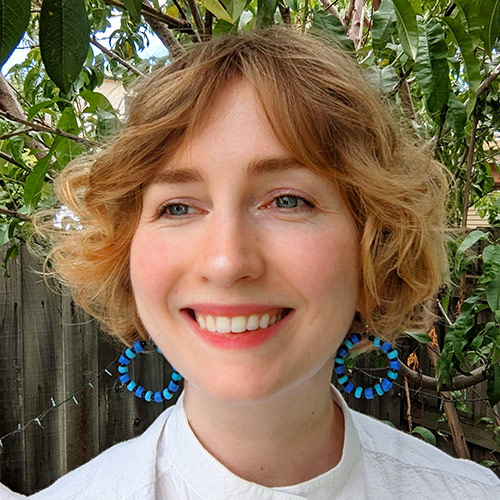 Author: Liv
Published: April 18, 2023
With every corner of the world boasting its own unique culinary traditions and iconic dishes, global cuisine is a treasure trove of plant-based flavours to explore!
Trying recipes from all across the globe is a fun way to find your feet in the world of vegan cooking. In doing so, you'll discover countless delicious meals featuring ingredients both new and familiar – as well as interesting cooking techniques and seasoning combos you may not have tried before.
While many cuisines have at least a few traditional dishes that already happen to be vegan, some cuisines are renowned to be far more vegan-friendly than others. 
Italian, Vietnamese, Japanese, Indian, Chinese, Middle Eastern, Mexican, and Thai cuisine, for example, all offer an impressive range of reliably plant-based dishes – as well as dishes that can easily be made vegan with just a few nifty ingredient swaps.
Ready to take your tastebuds on a round-the-world journey? We've shortlisted some of our favourite recipes from (and cookbooks about!) each of these cuisines to get you started.
Italian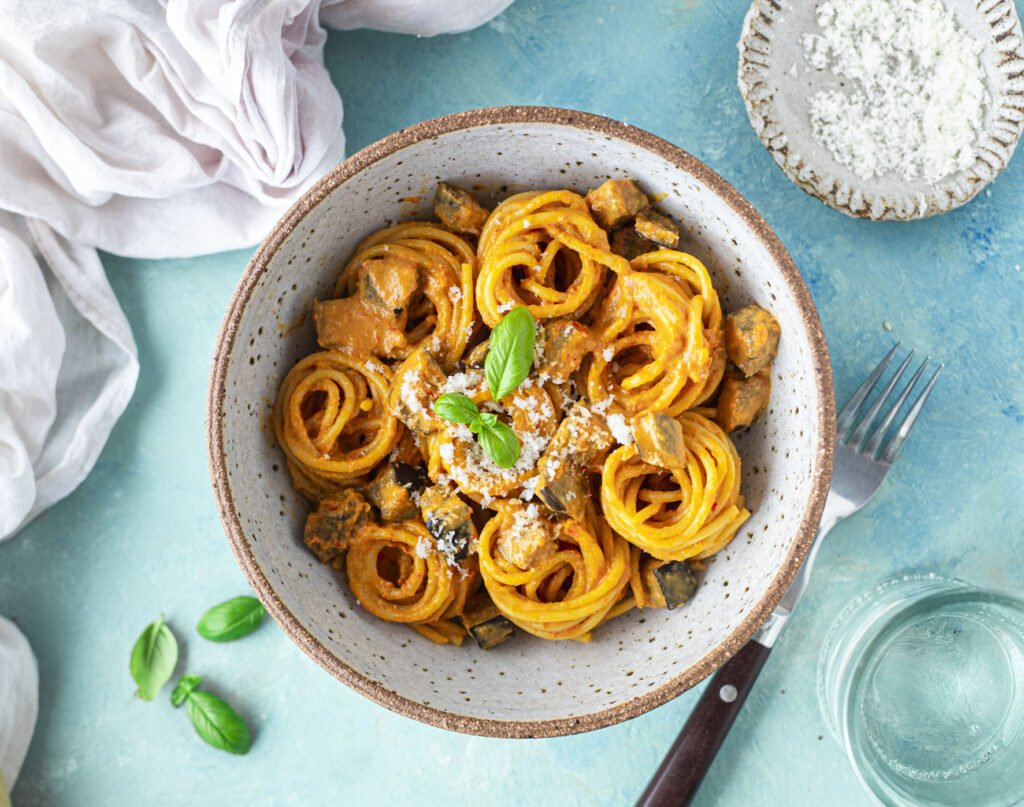 Creamy Roast Capsicum Pasta with Eggplant is a great place to start if you're interested in getting a taste of how simple Italian-style plant-based cooking can be! It's creamy yet light, hearty yet wholesome – featuring melt-in-your mouth bites of roasted eggplant and a decadent capsicum and tahini-based sauce. We can't recommend this recipe enough!
And this is just one example of how easy it can be to veganise Italian dishes at home, without compromising on those authentic flavours you know and love. Carbonara, bolognese, pizza, lasagne, risotto, minestrone, pesto, focaccia, arancini … Everything's still on the menu, just with a few quick swaps. 
There are plenty of already vegan-friendly Italian recipes around, but if you find a non-vegan one that you're keen to adapt, try replacing any animal products 1-for-1 with a plant-based alternative. Vegan parmesan, butter, milk, cream, pesto, ravioli, garlic bread – you name it, it exists! 
Use our handy shopping guide to help you find what you need.
Check out more of our favourite Italian-inspired vegan recipes here: 
Or pick up one of these cookbooks for more ideas:
Vietnamese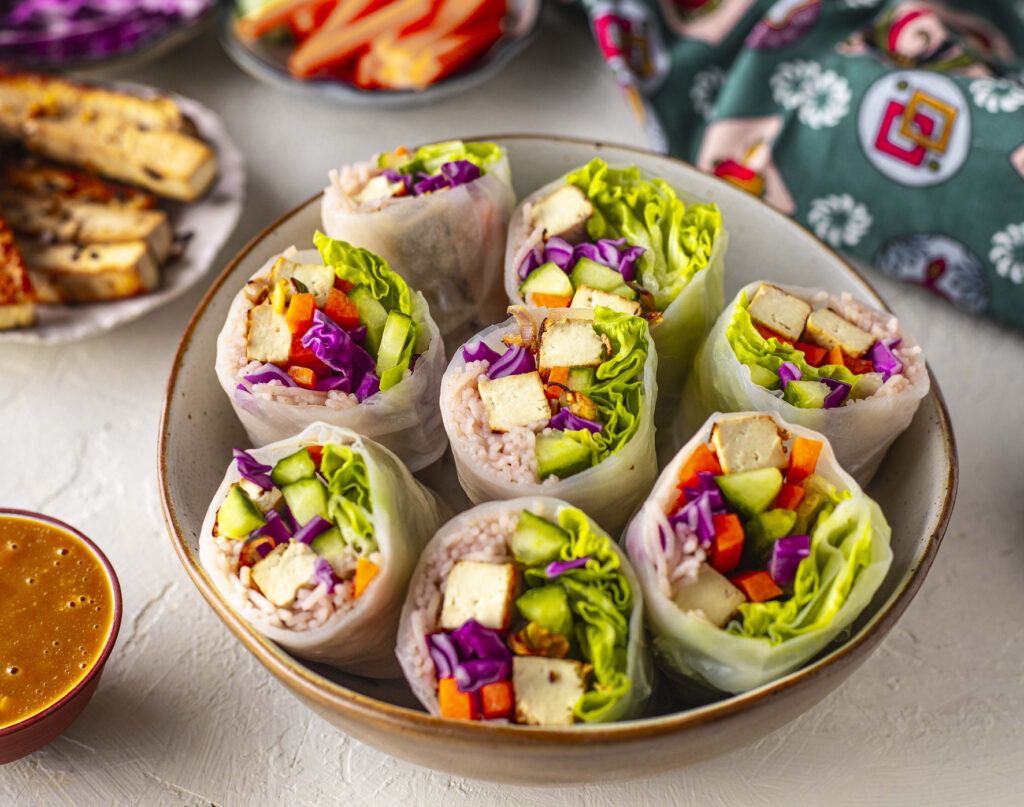 Vietnam is known for its abundance of fresh, flavourful, and healthy meals, and these Rainbow Rice Paper Rolls are no exception! These crunchy, colourful rolls are truly one of the easiest dishes to assemble, and surprisingly filling too, especially when dipped in that slightly sweet, gooey peanutty sauce. What better way to eat the rainbow?
Vietnamese cuisine is another awesome avenue to consider for vegan meals out, as well as for meals at home. Many traditional dishes are either already plant-based or can easily be adapted – like veggie rice paper rolls, vegetable phở, vermicelli noodle or papaya salads, and tofu stir fries. 
There are also an increasing number of restaurants that offer bánh mì with marinated tofu or plant-based meats as a filling option, which are absolutely divine – and can be easily recreated in your own kitchen too!
Check out more of our favourite Vietnamese-inspired vegan recipes here:
Or pick up one of these cookbooks for more ideas:
Japanese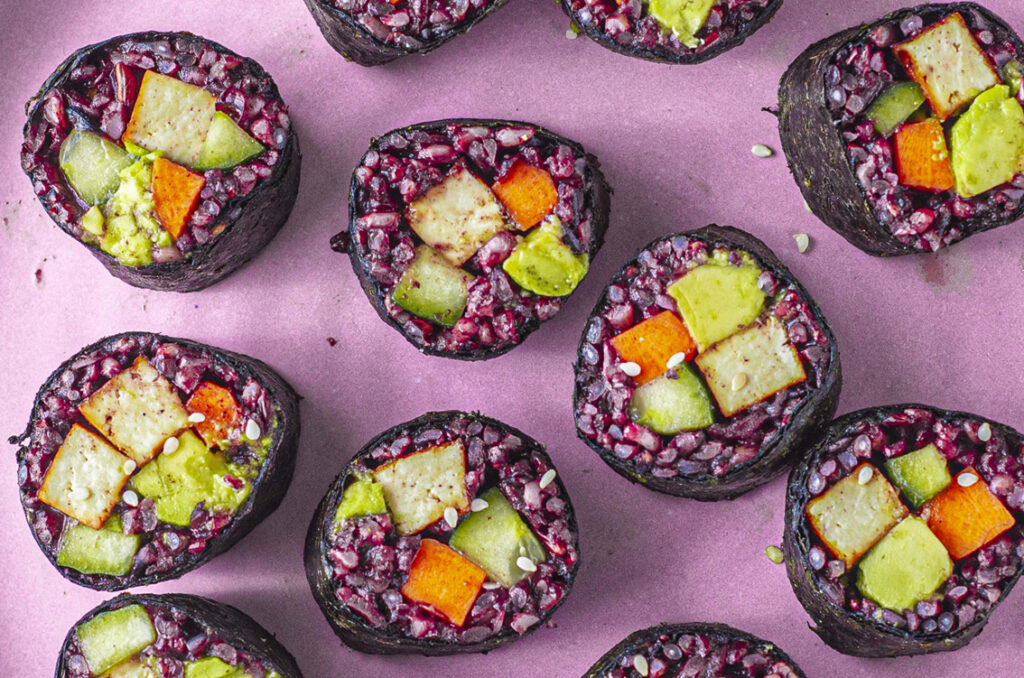 Roll on down to the wonderful world of Japanese cuisine with these Teriyaki Tofu & Black Rice Sushi – trust us, one bite and you'll have an appetite for more. 
Typically quite meat-heavy (seafood especially), at first glance Japanese food may not seem super vegan-friendly – but there are actually a surprising number of options, both when dining out and looking for cooking inspiration!
We're talking dishes as varied as: tofu, veggie, and avocado sushi rolls, edamame, tempura veg, vegetarian udon noodles, miso soup, agedashi tofu, tofu poke bowls, black sesame or soy milk ramen, refreshing cucumber dishes, and of course, mochi, Japan's favourite (and naturally plant-based) dessert. 
Even okonomiyaki, a super-decadent savoury pancake usually made with eggs and meat, can be made vegan! 
Check out more of our favourite Japanese-inspired vegan recipes here:
Or pick up one of these cookbooks for more ideas:
Indian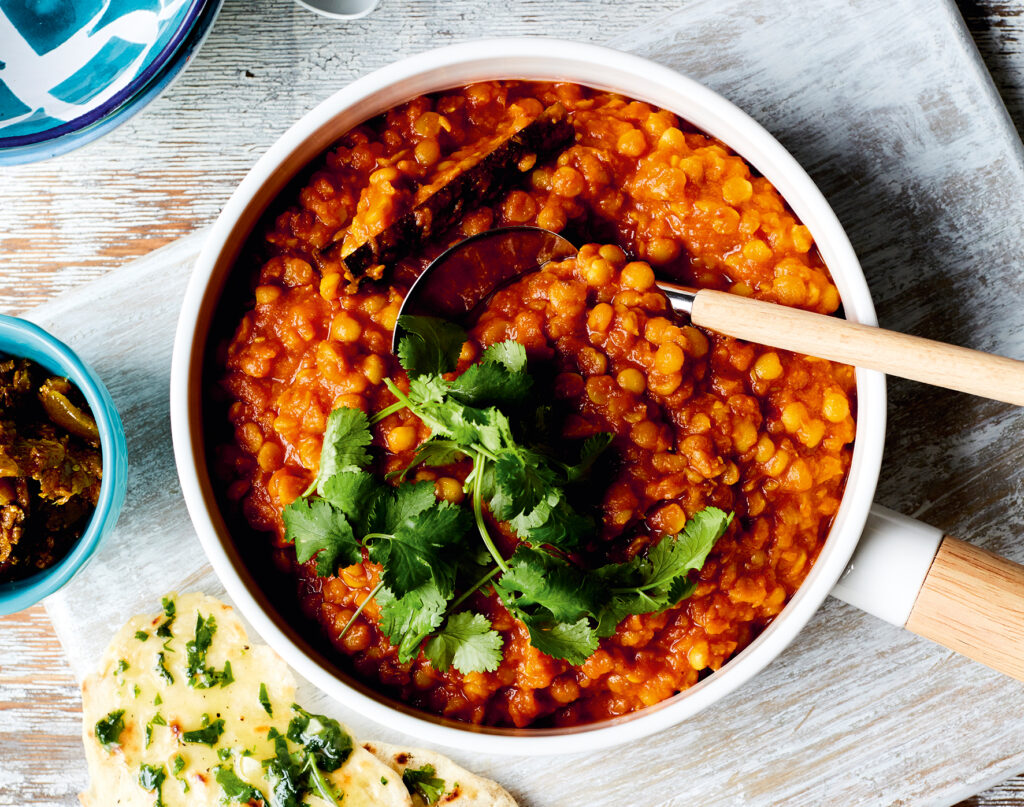 This Yellow Split Pea Dal with Garlic Naan is one of the most comforting meals ever – and an easy peasy entry point into the spice-laden, veggie-packed world of plant-based Indian food.
With its rich history of vegetarianism, India's cuisine is an obvious go-to for vegans. When dining out, remember that Indian meals don't typically contain egg, and it'll be obvious if they contain meat – so as long as you can confirm with the server that the vegetarian option you're looking at doesn't contain dairy, you should be good to go!
Vegetable samosas, pakora (veggie fritters), papadums, roti, mango pickle, and aloo tiki (fried potato dumplings) are pretty reliably vegan – as are a variety of dishes like aloo gobi (potatoes and cauliflower), mushroom bhaji, and chana masala (chickpeas in a spicy curry sauce). 
All of these dishes can be super satisfying to recreate at home, and are guaranteed to put your spice cabinet to good use.
Check out more of our favourite Indian-inspired vegan recipes here:
Or pick up one of these cookbooks for more ideas:
Chinese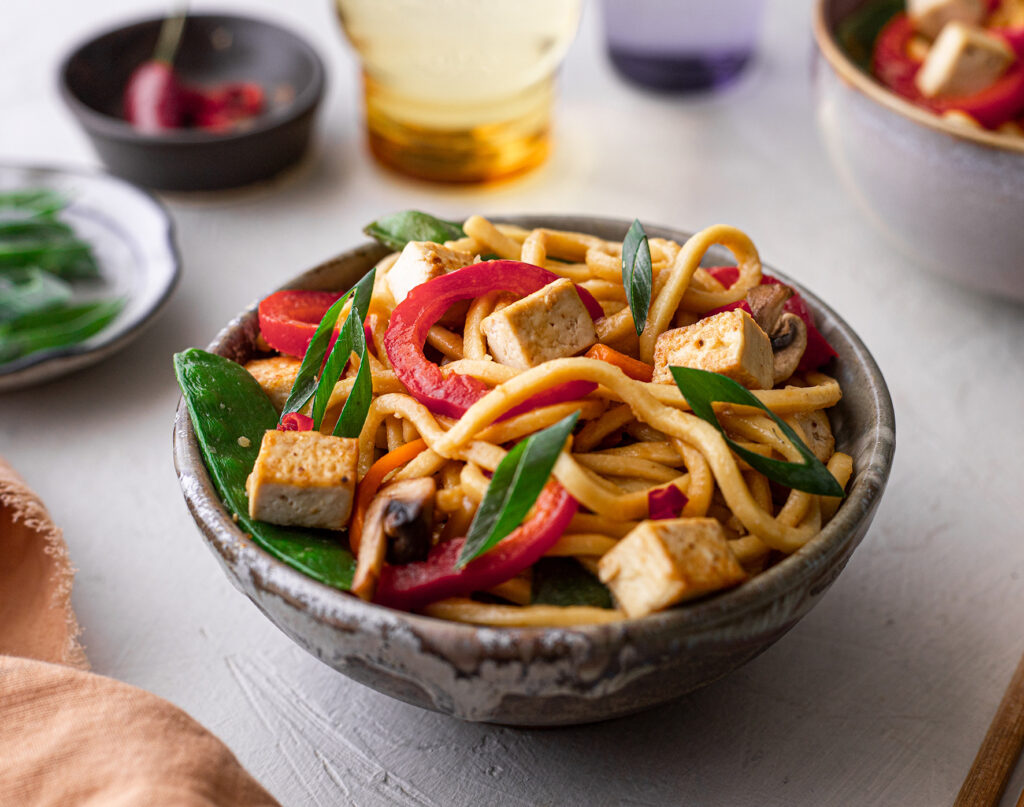 This Hokkien Noodle Stir Fry is so saucy and savoury, it'll rival your favourite Chinese takeaway – with the added bonus of getting to feel accomplished for having whipped it up yourself! The recipe is fantastic with tofu as the star, but you can also change it up by swapping in plant-based beef strips or your favourite vegan chicken for your protein source instead.
Check out our shopping guide for a wide range of vegan meat alternatives (even plant-based duck!) that are perfect for incorporating into home-cooked Chinese meals, as well as staple ingredients like vegan-friendly 'fish' sauce.
Between iconic dishes like wok-tossed veg noodle bowls, tofu stir fries, vegetable dumplings, fried rice, spring rolls, mapo tofu, and sweet & sour dishes, there are heaps of hearty Chinese meals to take cooking inspiration from. 
Check out more of our favourite Chinese-inspired vegan recipes here:
Or pick up one of these cookbooks for more ideas:
Middle Eastern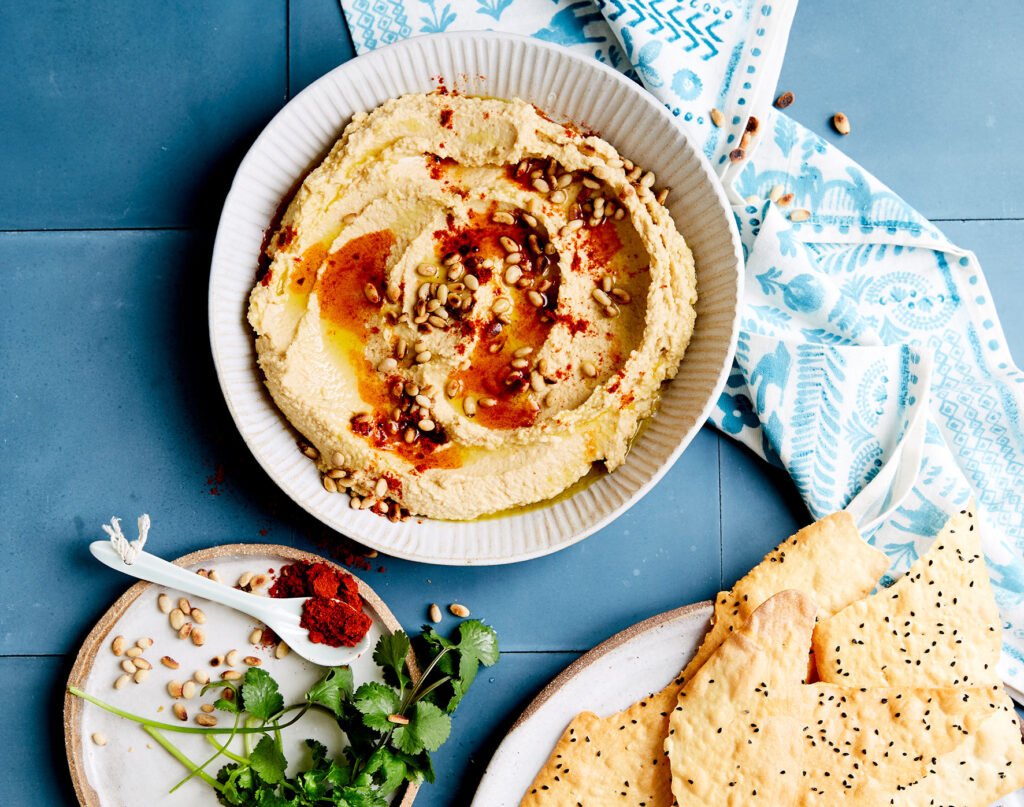 The only thing better than hummus? More hummus! If you agree, you're going to want to dip your toes into our tutorial on how to make Hummus Five Ways. (We're spicing things up in here with parsley, chilli, mushroom, and paprika, and we simply shall not be stopped.)
While hummus is perhaps one of the most well-known and beloved plant-based foods to have come out of the Middle East, it's certainly not the only one. In fact, Middle Eastern food is actually one of the most vegan-friendly cuisines in the world! Traditionally, it's egg-free, and very rarely contains dairy either.
So whether you're dining out or cooking up a storm at home, be sure to keep in mind the massive variety of vegan dishes Middle Eastern cuisine has to offer: Everything from the classic falafel pita to tangy dolmades, baba ganoush, fattoush salad, shakshuka, lentil soups, parsley-packed tabbouleh, umami stuffed eggplants, za'atar flatbreads, and many more.
Even usually meaty dishes like shawarmas can be 'veganised', simply by swapping in roasted eggplant, mushrooms, spiced chickpeas, marinated tofu, or a plant-based meat instead.
Check out more of our favourite Middle Eastern-inspired vegan recipes here:
Or pick up one of these cookbooks for more ideas:
Mexican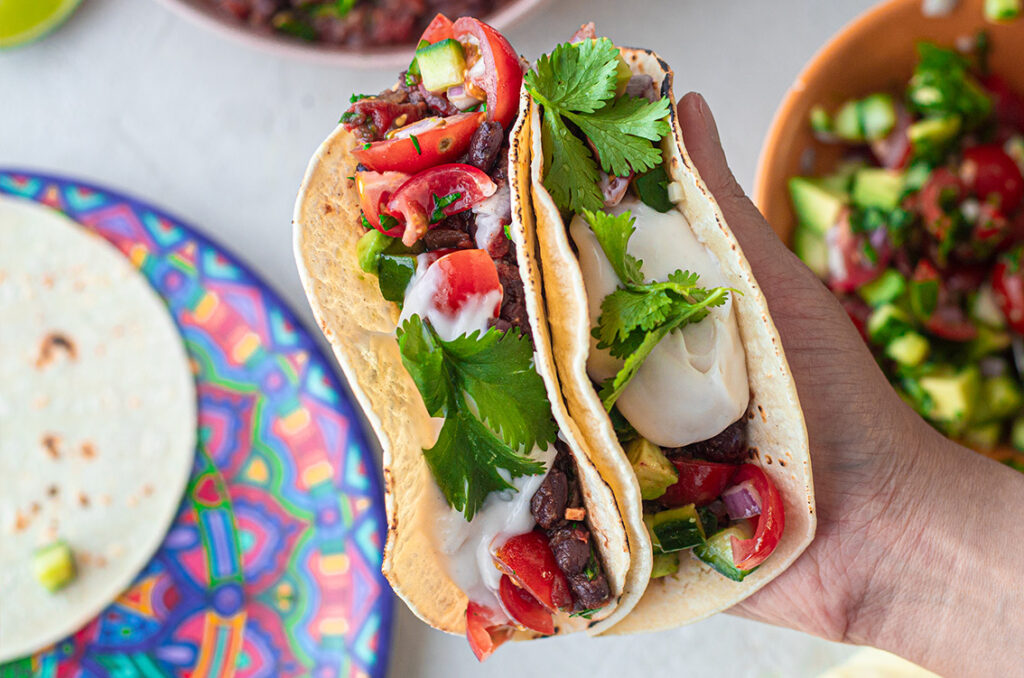 It might be controversial, but here at VegKit we're abolishing Taco Tuesday … in favour of Taco Everyday. One bite of these Classic Black Bean Tacos and we reckon you'll be on board.
Mexican is another top contender for the coveted position of most vegan-friendly cuisine! And that's partly because this salsa-loving nation has nailed one of our favourite vego proteins: beans. Refried pinto beans, seasoned black beans in burritos, kidney beans in a spicy chilli … You won't even remember that these dishes could contain meat. So while many traditional Mexican dishes do contain animal products, they certainly don't depend on them – but if you enjoy those flavours, you can easily find them in the form of vegan alternatives too. 
With this in mind, Mexican cuisine offers countless dishes that are easy even for beginner chefs to make plant-based. We're talking all the classics like burritos, nachos, fajitas, quesadillas, beans, rice, tamales, grilled corn, and enchiladas – usually topped with veggie garnishes like coriander, guacamole, and pico de gallo (salsa).
Browse our shopping guide to find tasty, readily-accessible vegan alternatives to sour cream, cheddar cheese, mince meat, chicken, and more – ideal for quick and easy swaps, and putting the finishing touch on Mexican meals.
Check out more of our favourite Mexican-inspired vegan recipes here:
Or pick up one of these cookbooks for more ideas:
Thai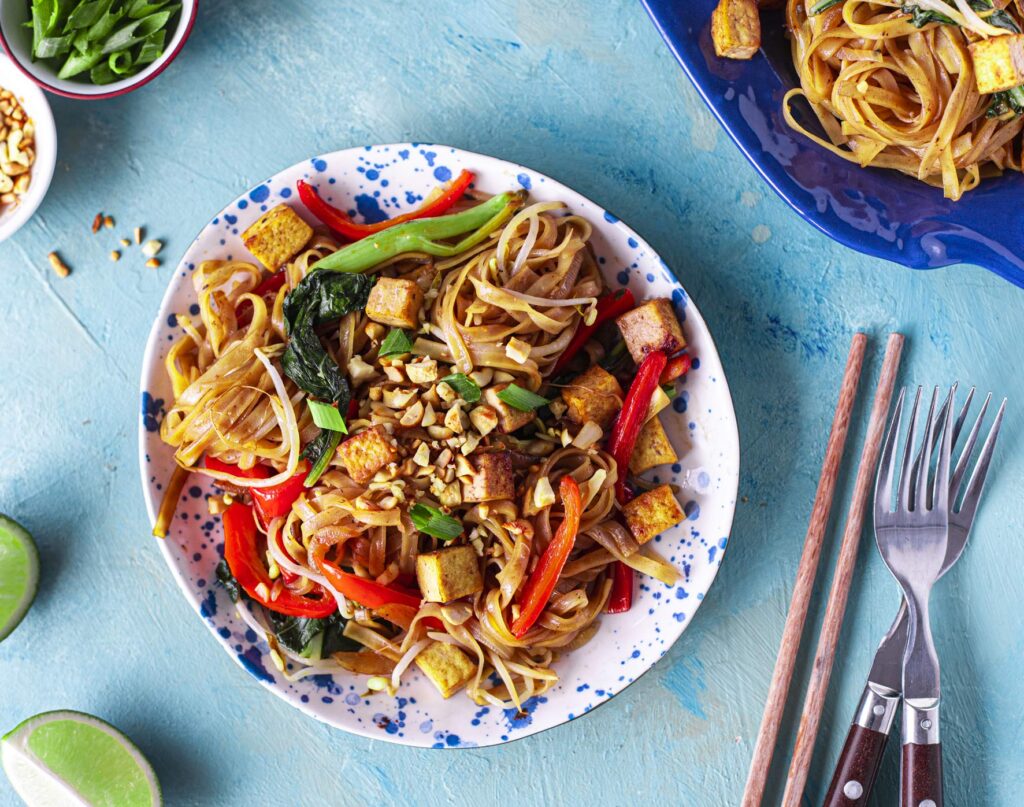 Is it any wonder Easy Pad Thai is such an iconic dish? Look at this masterpiece – we're drooling just thinking about it. Luckily for plant-based foodies everywhere, pad Thai is just about vegan already – all you need to do is leave out the egg!
Known for its bold flavours and use of fresh ingredients, Thai cuisine is another brilliant source of vegan cooking inspiration. Many Thai dishes are already vegan or easily adjusted, including tom yum soup, papaya salad, veggie stir-fries, spring rolls, crunchy coconut rice, curry puffs, noodle dishes, rice paper rolls, and vegetable curries with a coconut milk base.
One thing to keep in mind when dining out is that some Thai curry pastes contain shrimp, so it's always worth checking with the server to make sure the dish is 100% vegan. And this is good to remember when grocery shopping, too – because there are some great vegan Thai curry pastes available if you don't feel like making your own from scratch!
Check out more of our favourite Thai-inspired vegan recipes here:
Or pick up one of these cookbooks for more ideas:
There's so much we can learn from other cultures about how to make plant-based foods shine, and we're only scratching the surface of vegan-friendly cuisines with those listed here! 
From Malaysian to Ethiopian, Soul Food to Korean – there's an endless diversity of flavour and inspiration to be found in culinary traditions from all around the world. 
When you bring the melting pot to the stove top, every vegan meal can be new adventure.