Opinion
Embracing a whole new world: Easy plant-based ingredient hacks
Kitchen Tips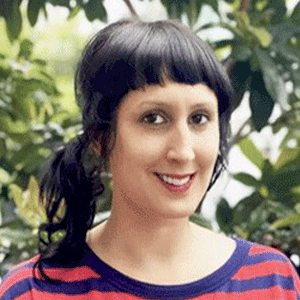 Author: Jacqueline
Published: May 21, 2021
If you were under the impression that plant-based eating meant you had to give up some of your old favourites – think again!
Let's face it — change can be daunting. Making the decision to go plant-based, whether full or part-time, can initially feel like the safe and comfortable food zone you've always known has just become a little smaller. I'm here to tell you, with absolute conviction based on many years of experience, this is not the case. In the wise words of a beloved cartoon duo (here's to you, Jasmine and Aladdin) — switching to a plant-rich diet actually opens up "a whole new world — a new fantastic point of view!" 🙂
Get excited for endless possibilities.
When I first began my journey free of animal products, I made the mistake of simply cutting out things I considered to be in the no-go zone. My kitchen repertoire was limited to begin with, so removing ingredients from my diet (which was already admittedly lacking variety) left me with initial feelings of restriction. It wasn't until I learnt of the ever-growing list of new plant-based products, and even fruit and veg that I'd previously been too scared to try, that things got really exciting. Food became fun! Creating meals no longer felt like a chore, but an exploration. Previously unknown cuisines were my way of learning about places far and wide.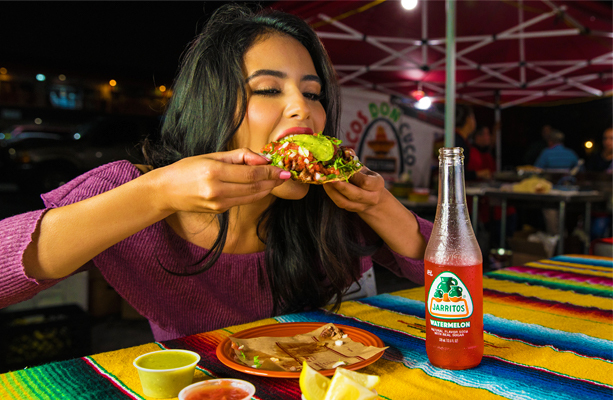 While I was learning new dishes and kitchen skills, I also found ways to recreate old traditions and well-loved comfort foods. Mac & cheese was a comfort dish I had previously relished on cold and wintery nights, and not only was I able to recreate it without dairy, but I could also elevate the flavours with minimal effort. My great grandmother's recipe for Yorkshire puddings which I feared I'd never eat again, required only a very simple substitute for eggs. I had not only managed to keep all of my treasured dishes in my diet, but I added an entirely new range of others.
I'm feeling inspired. Let me at these hacks!
Don't sweat it! I've put together a whole range of easy substitutes for you to try in the kitchen. From eggs, cream, butter, cheese, milk and even meats — I got you!
Eggs
Choosing a replacement for eggs really depends on what you're cooking. If you're looking to make an egg-heavy dish, such as a breakfast scramble, quiche, or sandwich filling, then tofu is your friend. You can even make eggs sunny side up! I prefer the firm tofu for savoury dishes, though a silken tofu (the softer variety) is better suited to a quiche or frittata, plus it can also be used as the base for this quick and easy mayonnaise.
Hot tip: For a simple mayonnaise recipe, mix it up with other flavours and seasonings. Garlic, herbs, and chillies are all great additions to make your mayo your own. Get creative!
For baking, the egg component acts as a binder, for which there are many alternatives. From baking powder, banana, dairy-free yoghurt, chia seeds, flaxseed, or my go-to — apple sauce — there are so many options. I recommend keeping a pack of this egg-free binder on hand for a great all-purpose swap. Not only is it shelf stable, but it's a fraction of the price of eggs. In fact, one pack provides the equivalent of 66 eggs for less than a fiver!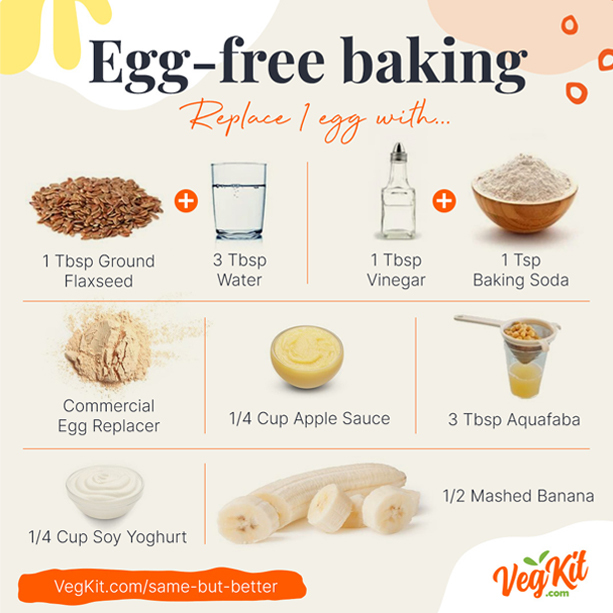 If you're big on baking — especially when it comes to sweet treats — then you may want to experiment in the kitchen with aquafaba. This wonder ingredient is likely hiding amongst your pantry shelves already. Aquafaba is chickpea brine. Next time you drain a tin of chickpeas, drain the liquid straight into a bowl because it's quite literally magic. It whips just like egg whites — so perfectly, in fact, that it works for meringue and macarons. Thought you couldn't make your famous pav without eggs? Au contraire! Check out this easy to follow pavlova recipe here and prepare to be amazed!
Cream
While I'm sure we all have our minds — and salivary glands — on pavlova … let's talk cream. Whether you want a thickened cream for mousse, a dollop for pancakes, or a sour cream that can be used for classic Mexican dishes, soups, and even creamy pasta dishes, it's never been easier to substitute creams. Loco is a relatively new, Australian-owned company who specialise in coconut creams. Specialty stores also stock various ranges of soy, rice or oat creams, but you can also follow this easy recipe, and make your own.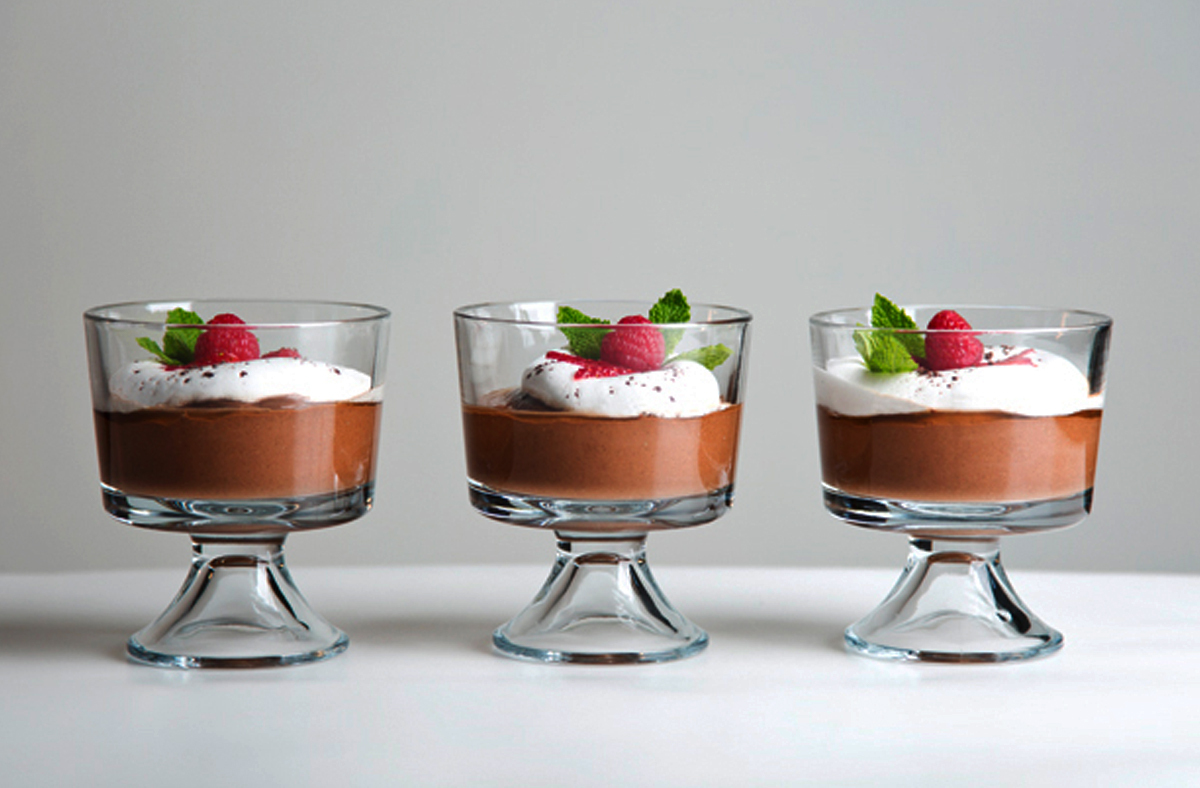 Butter
Before I discovered the wonders of dairy-free butters decades ago, I resorted to spreading Vegemite on unbuttered toast. Lucky for you, I am imparting my knowledge in this important area so you can enjoy all of the creamy, salty goodness that dairy-free spread has to offer, without any of the dry disappointment I underwent during my early dairy-free days. You're welcome!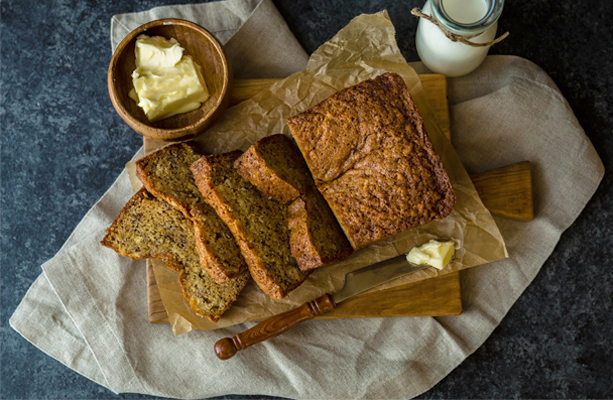 Nuttelex is king! Widely available at supermarkets nationwide, you can choose from a standard vegetable-based spread, coconut, olive, reduced fat, low cholesterol, and low saturated fat varieties. They even have a specific kind for cooking and baking. They've covered all bases!
For other subs already on hand in the pantry, both olive and coconut oil make great replacements. If you're looking for something to spread on a sweet bagel or fresh-out-of-the-oven scone, coconut oil and raspberry jam are a match made in heaven. If you just want something smooth and creamy in place of butters altogether, smash some avocado with a sprinkle of salt!
In fact, you don't need to stick to traditional butters at all when it comes to spreading or baking. Nut loving folk — explore the world of endless nut butters. While peanut butter might be the most obvious option, in the spread aisle at your local you'll find almond, cashew, hazelnut, macadamia, and various mixed nut butters for not only variety, but for added health benefits (nuts can be great sources of fibre, protein, calcium, magnesium, vitamin E, and healthy fats).1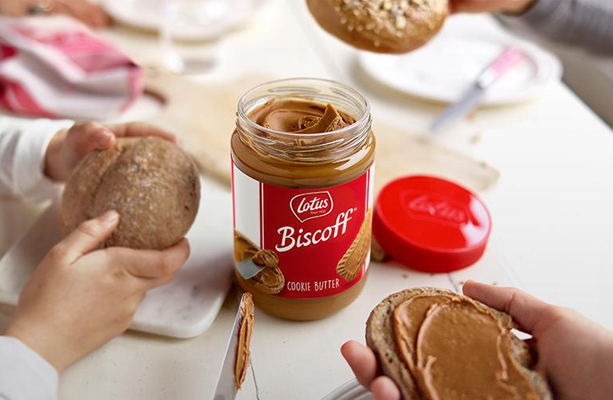 Hot tip: For a fun alternative to dairy butters when making frostings for sweets, try Lotus Biscoff cookie butter! While this might not be the heathiest choice (or even the second healthiest), it sure makes for a great treat. Made from spiced cookies, it's excellent for whipping as an addition to dessert pancakes with fresh cut strawberry or banana. Or if you're time poor, just grab a spoon — I won't tell! 😉
Cheese
Let me just put this out there — no one is giving up cheese! If I had a dollar for every time someone told me they'd love to go plant-based but just couldn't give up cheese, I'd have a lot more dollars to spend on all the cheese I buy!
There are so many incredible plant-based cheeses available once you step outside of the dairy bubble. Want something shredded and melty for your nachos? Try Sheese shreds. Need the ultimate comforting toastie, full of stretchy melt and flavour with a bit of bite? Oliana smoked slices are where it's at. A tasty parmesan for your warm and cosy night in with a bowl of spaghetti and chickpea bolognese? Just Follow Your Heart. 🙂
The demand for alternative cheeses has seen the quality of readily available options soar to new heights. In fact, these days plant-based cheeses are in their own artisanal category, with many people choosing them over traditional cheeses, purely because of their tempting, aromatic tastes and flavours. Which brings me to — cheese boards!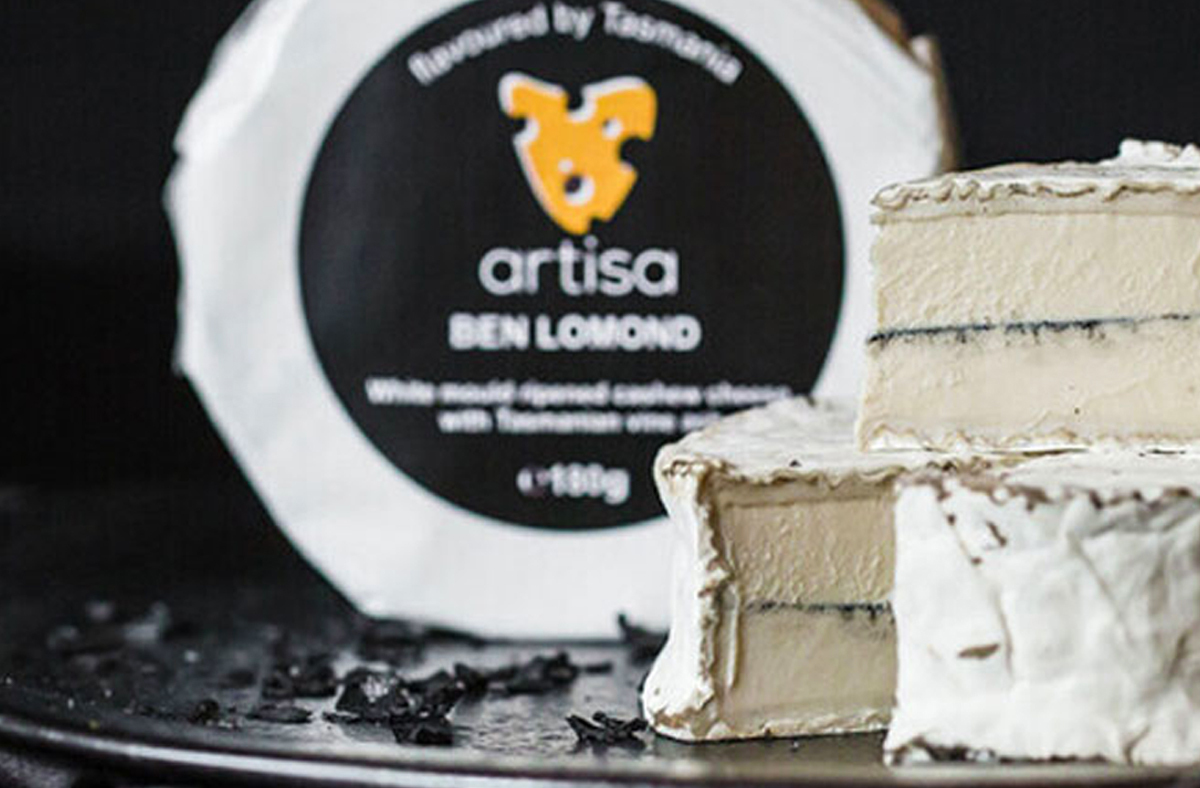 If you're after something a little fancier, look no further than Australian brands like Artisa, Leftfield Provisions, The Vegan Dairy, Hello Friend, Sprout & Kernel, YAY Foods, and BioCheese. (And these are just a handful of my favourites.) Among these brands, you'll find camembert, blue cheese, haloumi, fetta, chèvre, brie, and plenty of others — and the options are continuously growing!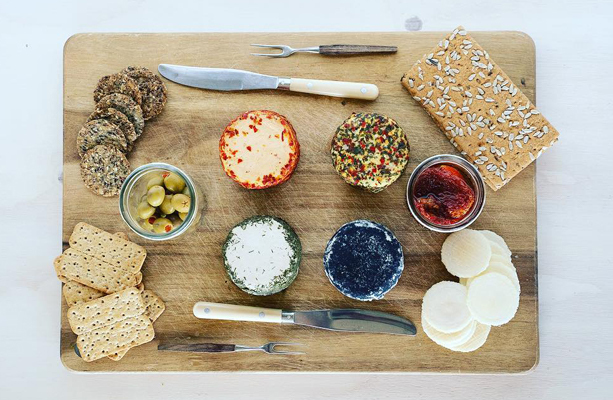 When looking at dairy free-cheeses and substitutes, there is one highly revered ingredient that has sustained the dairy-free community since long before the cheese section became what it is today — nutritional yeast. Affectionately referred to as simply 'nooch', this is not to be mistaken with a standard baker's yeast. It comes in the form of yellow flakes, and has a deliciously savoury, cheesy, 'umami' flavour that makes it the perfect seasoning to add to your soups, pastas, or as a pizza topping. You can even sprinkle it on your popcorn for a traditionally cheesy twist. Be sure to look out for fortified nooch, as it can be a source of vitamin B12, too.
Hot tip: My favourite cheese recipe is this Hot Cheddar & Jalapeno Dip. It's great for traditional Mexican fare, or if you're feeling indulgent, just mix it with some macaroni for the creamiest mac & cheese with a kick. If you're not keen on spice, just leave out the pickled jalapenos and their brine — it works just as well!
Milk
Non-dairy milks are everywhere nowadays. At any given store, you can choose milks made from soy, oats, almonds, rice, macadamias, cashews, coconuts, hemp, or hazelnuts. In savoury dishes, I'd recommend soy, oat, almond or rice, as the natural sweetness in the nuttier milks may affect the flavours. For sweet dishes, go to town!
When talking hot beverages, I can't recommend oat milk highly enough. It generally doesn't split in tea and coffee, and offers a creamy and neutral taste, allowing the full flavours of your brew to shine through. My preferred is Oatly Barista Blend, but feel free to experiment and find what works for you.
Want to delve deeper on non-dairy milks? Check out 'Your guide to the plant-based milk section' here!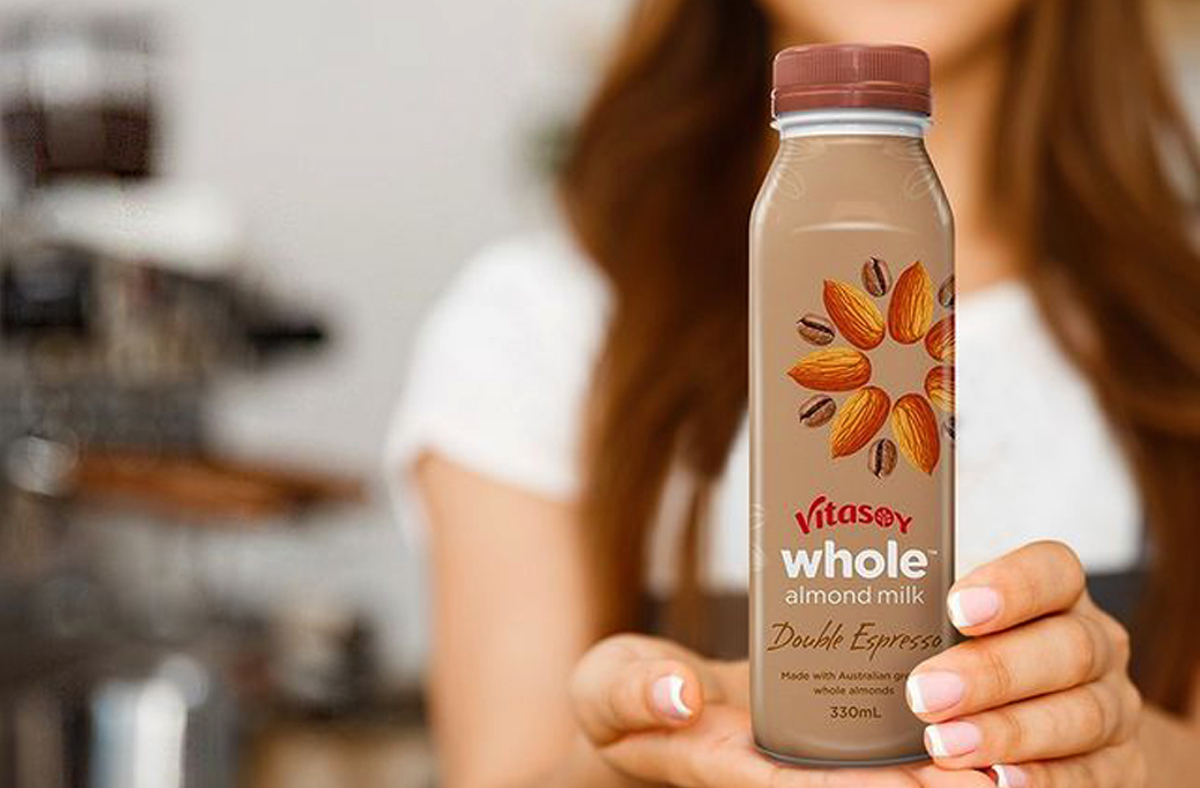 Aside from plain varieties, there are a range of flavoured milks available, too. Grab and go iced coffees and chocolate milks are at most supermarkets and servos, so you need not miss out on your convenience grabs — especially those that keep you caffeinated.
Meat
With the global surge of plant-based eating, there has been a boom in the amount of alternative meat products available. But did you know you can also replicate the taste and texture of some of your meat dishes with certain fruit and veg?
The rise of jackfruit is testament to how well it can substitute the texture of not only pulled pork, but chicken. I prefer it's meaty texture in the form of a barbecue style 'sloppy joe' or in tacos, but it can also be fried up for these Southern-style drumsticks.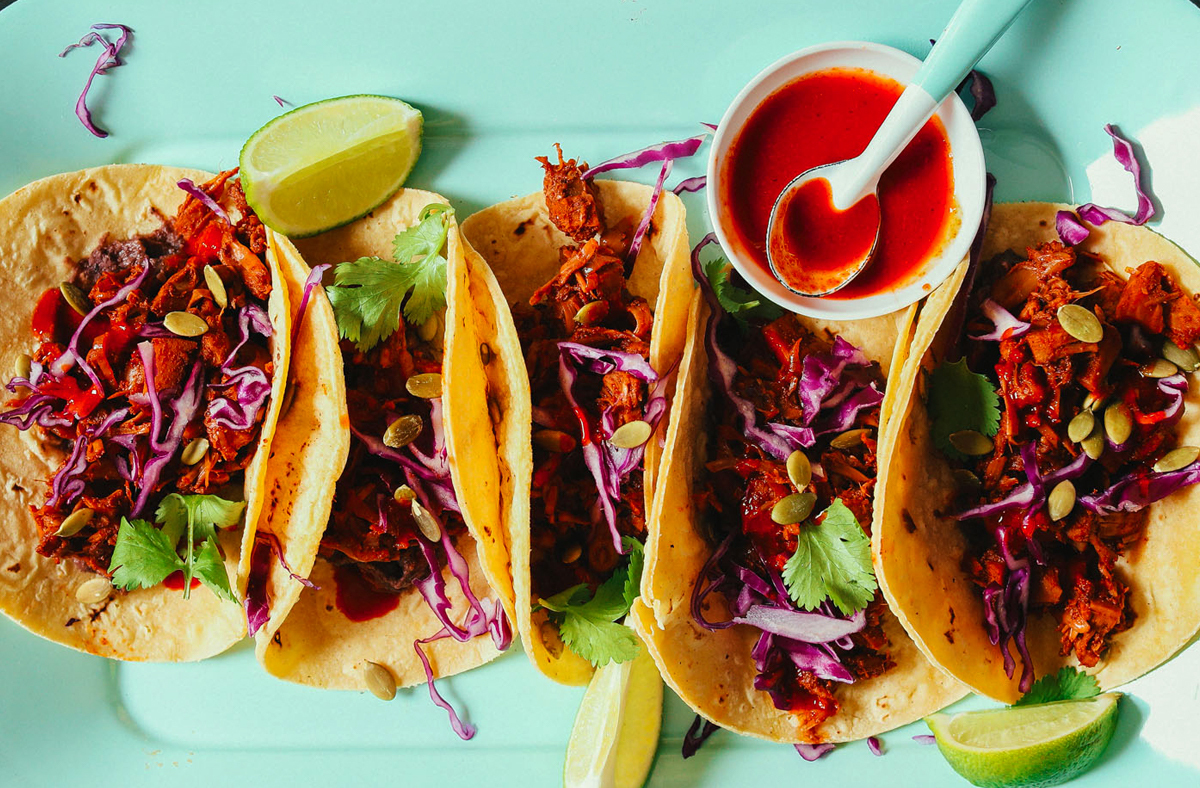 Textured vegetable protein (TVP) is available at supermarkets and perfectly replicates mince. I like to throw mine in stews and sauces for texture, added protein, and sometimes just to add some extra bulk and make meals stretch a bit further.
Banana blossom may technically be a flower, but its chunky, flaky texture makes it an ideal substitute for fish. Banana blossom can be found in tins at supermarkets, including many Asian groceries. Battered up with some nori, dill and tartar sauce, you'll be enjoying the familiar taste of the sea brought to life with plants!
Riddle me this: What do carrot, tomato, watermelon and pawpaw all have in common? This may surprise you, but they all make a great plant-based smoked salmon! Don't believe me? Get your tomato at the ready, and see if you can prove me wrong with this recipe for tomato lox and schmear bagels!
Konjac is a root vegetable which can be found in supermarkets and most Asian grocers in the form of meat-free prawns. Konjac-based prawns not only replicate the texture and flavour, but also the appearance of prawns — which actually go a long way in tricking your brain. 😉
Mushrooms, tofu, coconut, and rice paper can all be used to your meaty advantage. Used strategically, they can be transformed into calamari, bacon, and fish!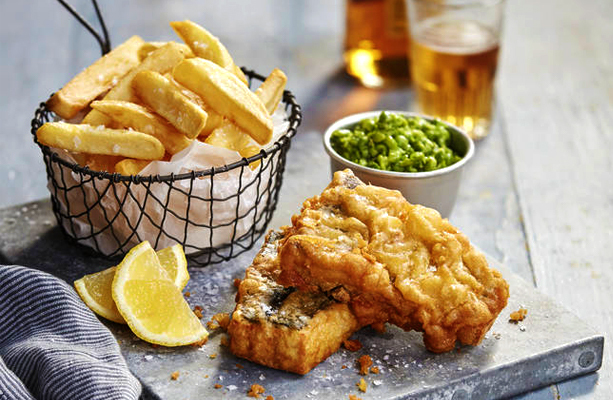 Hot tip:
Liquid smoke is an absolute game-changer in the kitchen. If you're looking to boost flavour and add the smokiness of traditional cooked meats to your veg, use a few drops of this in your marinades. Also, explore the world of spices! Smoked paprika, garlic powders, and sumac can all elevate flavours in your dishes.
Feeling hungry?
Pick out a new recipe and get cooking! Once you've shown yourself what you can do (after spending ample time gloating to your friends about your mastery of the banana blossom), you'll be unstoppable. With time, you'll be able to 'veganise' any recipe that comes your way with just a few simple swaps. And if you're unsure, just refer to your ol' mate Google.