Opinion
6 scrumptious holiday dishes to make your Christmas merry
Kitchen Tips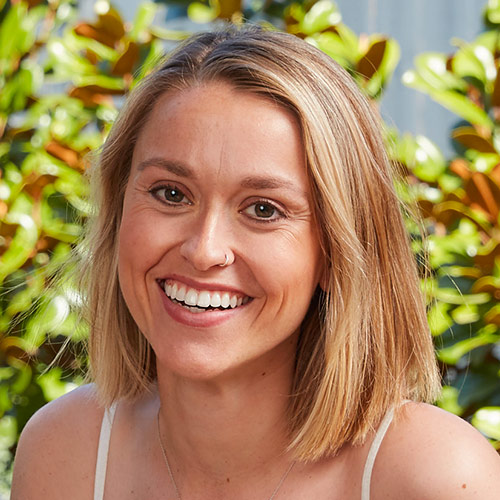 Author: Maggie
Published: December 20, 2020
Well, 2020 has been weird as heck, y'all. Now this isn't a cure-all, but preparing a whopping Christmas feast is one thing you can do for yourself (and your loved ones) to nourish & replenish your souls at the tail end of this wild ride!
In a year where many of us have spent an inordinate amount of time on Zoom calls, Facetimes, and phones — it felt appropriate to bring a few pros into the kitchen by way of video to guide us through some Christmas culinary delights. And if you're spending the holidays with a smaller crew than usual, this team of chefs make excellent company in the kitchen whilst you prepare your plant-based holiday meal…
And so I present to you: my favourite holiday recipes for a knock-out Christmas 2020!
Epic Holiday Veg Wellington
If you're after a flaky-crusted roast 'Wellington', look no further than plant-based connoisseur Gaz Oakley's 'Epic Holiday Vegan Wellington'. It comes highly recommended by veggie lovers and meat eaters alike, making it the perfect centrepiece for a family of mixed dietary preferences. His video walks you step-by-step through the prep, and if you think he makes it look super easy, that's because it is! And your fellow diners will be none the wiser 😉
Stuffing, 3 ways!
Stuffing is a delicious accompaniment to your holiday veg roast, but it's nice to spice things up with a new spin on an old classic — particularly if you're here in the sunny Southern hemisphere and don't have quite the appetite for a super heavy stuffing. This recipe from Lauren Toyota of Hot For Food walks you through a sizzling, flavourful base — and then gives you the option of bulking it up with quinoa & apple, roasted cauliflower and chestnut, or bread & veggie sausages. No matter how you slice it, you'll be keen to stuff yourself with this one 😛
The Perfect Roast Potatoes
Roast potatoes are a simple enough dish, right? But if you struggle to achieve that super-crispy-outside and soft-fluffy-inside kind of balance in your roasted potatoes, allow the BOSH fellas to guide you on this one — they share a few simple tricks that will make your potatoes a crispy-crunchy sensation at Chrissy lunch!
…and Perfect Gravy to match
Gaz Oakley again here (What can I say? The guy delivers!) with the 'best ever vegan gravy' to pour over your veg Wellington, roast potatoes, and stuffing! It's rich, bold, and packed with umami flavours (swap out that Marmite for Vegemite, of course) and it will take every dish on your plate to the next level, guaranteed.
Egg-free Pavlova for the Ultimate Aussie Christmas
Ellie Bullen, of 'Elsa's Wholesome Life' did a lot of kitchen experimenting to get this one just right. The result? A plant-based pavlova that will knock your Christmas socks off. Follow this recipe video to a T and she'll be 'right, mate! (FYI, the actual recipe only goes from about 2:25 until 7:25!)
Festive Christmas Cookies
Put your decorating skills to the test with some festive holiday themed cookies. (Unsure of your skills? Don't be. They'll taste so delicious, no one will care if you serve them a three-eyed snowman!) These are extra fun to make with youngsters, but no one is too old or too fancy for some colourfully decorated sugar cookies 😛
If you need a few more plates to round out your holiday meal, check out some of our trusty holiday-suited dishes on VegKit to see what fits the bill.
We can't sugarcoat how exhausting and unusual this year has been for the whole world, but we can indeed sugarcoat our holidays to end the year on a (sugar) high note. Have a Happy Christmas and New Year's, friends, and we look forward to bringing you lots more exciting plant-based content in the new year!