Opinion
8 easy-as-pie recipes to warm you up this winter
Kitchen Tips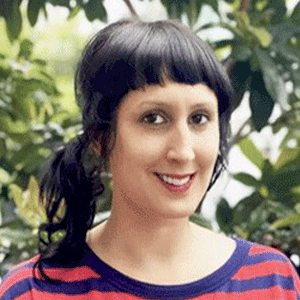 Author: Jacqueline
Published: June 1, 2021
Winter is upon us, folks, and the air is getting chilly — harness the power of these 8 hearty, wholesome dishes to warm yourself up from the inside out. Not only are they positively delicious, but they're so easy even I can cook them!
Not Your Average Mac & Cheese
Mac & Cheese? YES PLEASE! While this is perfect for a cosy night in listening to the sounds of howling wind and the tapping of rain at the windows, I would argue that it's perfect for any time. Spring-time snack: check. Post-lunch pickings: check. Bath-time bites: double check. (I mean — self-care, amirite?! ?)
Nothing says winter comfort like a creamy bowl of cheesy pasta. The only difference between your standard Mac & Cheese recipes and this one, is that you're also sneaking in a whole ton of veg — seriously, take a look at that ingredient list! If you're cooking for the young 'uns, this makes it both kid-friendly and nutritionally sound.
It would be remiss of me not to recommend for those of you with a spicier palate, to add in a couple drops of hot sauce and give it a good ol' stir through. Not only does this bring it to next-level delicious, but it's sure to give you some extra warmth.
Lentil Shepherd's Pie
In my humble opinion, there is no greater comfort food than anything featuring hot potato in any of its forms. Roasted, mashed, fried, baked, boiled, creamed, whipped, or slathered generously atop a warm shepherd's pie — I'll take it any way I can get it! This lentil heavy dish is incredibly hearty and easy to make. If you like to do a little experimenting in the kitchen, you can throw in any other veg of your choosing into the filling, or sub the creamy potato mash topping for an even richer sweet potato. There are no hard and fast rules, so feel free to put your own spin on this one.
African Peanut & Sweet Potato Stew
Many moons ago, one of my good friends passed on this recipe with rave reviews, and I can tell you — it absolutely hit the spot! Beautiful chunks of soft sweet potato; the creamiest peanut sauce with a kick; sweet bursts of juicy corn kernels along with delicious kidney beans. This is packed full of iron, fibre, and protein, and most importantly — flavour. It's sure to keep your belly full and your body nourished ?
Easy Chana Masala
If you're anything like me, then you'll love any recipe beginning with the word 'easy'. I don't have endless hours to spend in the kitchen each day, and this one-pot wonder is something I can whip up in no time at all.
'Chana' means chickpeas, and this traditional North Indian dish is laden with them! A warming bowl of delicious comfort, this recipe isn't overly spicy — but if you're so inclined, double up on the spice for those extra cold nights.
Now, you'll notice this recipe calls for fresh cilantro (aka, coriander on this side of the world). Coriander can be divisive, with people absolutely loving it or loathing it. The fresh kind used to top your dish can most certainly be left out if you're not a fan, so don't let that stop you from enjoying this beautiful curry over rice. If you're feeling fancy, be sure to pick up some naan to go with it.
Pumpkin & Corn Soup
Ok, before you click through and notice that this recipe is actually for a warm hug of straight-up pumpkin soup without a mention of corn in sight, hold up! I have become something of a meal-stretching pro these days, and pretty much any soup I make will undoubtedly have a bonus addition of pulses or veg to make sure that my meals will go as far as possible. Creamy pumpkin is a well-loved favourite among the soup-loving community, but by adding in a tin of juicy corn kernels post-blending, you'll wonder why you were so hung up on pumpkin purity.
The corn kernels add in the perfect tiny bursts of sweetness that make this such a success. I even like to add a tin of creamed corn pre-blending, too, for extra bulk — and more importantly — extra flavour. Also, you can be as generous with the curry powder as you like! Just be sure to add it in slowly and taste as you go, since there's a fine line between curried pumpkin soup and curry soup with a bit of pumpkin.
Veggie Pumpkin Chilli
I feel like I need to make a small admission here — I am a chilli fiend. It is such an easy and quick meal to prepare, and you can eat it so many ways … As a straight up chilli bowl, the ultimate nacho topping, a Mexican-inspired jacket potato, piled into tacos, or with some melted cheese over fries for the most incredible chilli cheese fries. Sure, the latter may not be the healthiest option, but you know how I feel about potatoes 😉
I eat chilli at least once a week, served up with rice or quinoa, some guacamole, tortillas, and topped with this delicious cashew cheese. The beans are jam-packed with fibre and protein and are super filling, plus, you have the option of adding in any other veg you want. Mushrooms, carrots, and corn work perfectly here, or if you're looking for an extra protein boost, textured vegetable protein (commonly referred to as TVP) bulks this out nicely and adds some meaty texture.
Rich Walnut Ragu
Italy is certainly known for its hearty pasta dishes, and this recipe by Italian-Australian chef Nadia Fragnito honours that cultural tradition beautifully. It's hard to believe that something so easy and quick to make can be so packed full of flavour.
As the title suggests, this ragu is heavy on the walnuts, so it's worth noting that they provide a great source of omega-3 fatty acids, which are good for all-round cardiovascular health. They're also good sources of protein, fibre and antioxidants — plus they may even enhance bone health. There's really no downside to this one, so get eating!
Cheesy Potato Bake
If you've learnt anything from this post, surely it's my love of potato and all things cheesy, which is why I figured I'd save this doozy for last.
This cheesy potato bake is everything your tastebuds are crying out for this winter. Not only is this casserole-style dish full of beautiful layers of creamy, cheesy, steaming slices of hot potato, but it's topped with my favourite spice — paprika. While this recipe calls for sweet paprika, the smoked variety works just as well. This is a great one to pull out when you have friends over, as it's guaranteed to impress. Especially if I'm that friend 😉
Your freezer can make winter meals easier, too!
Beyond choosing quick and simple recipes, and adding extra veg and legumes to your soups to get more meals out of them — there is one more trick for easy winter dinners that needs mentioning here: most of these are also suitable for freezing! And the freezer can extend the life of your soup or chilli for a few weeks, or longer if you dare. Nothing quite adds to the enjoyment of a nutritious and delicious comfort dish like having its leftovers on some Friday two weeks later when you're simply too tired to cook. So consider doing yourself a favour and pop some chilli in the freezer for later. Future You will thank you.