Opinion
On a budget? Try these 12 cheap vegan meals
Lifestyle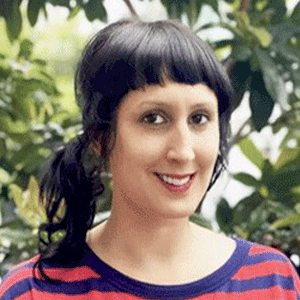 Author: Jacqueline
Published: September 9, 2023
Eating plant-based isn't just gentler on the planet and animals – it can be a lot kinder to your wallet, too! Here are our top picks for budget-friendly vegan recipes to help you save money, while still savouring every bite.
Unlike our bank accounts, the potential for creating satisfying, affordable plant-based feasts is limitless.
Many vegan pantry staples – like fruit, veg, legumes, grains, beans, and seeds – are incredibly cheap and versatile. Leaning towards wholefood ingredients like these (instead of pricier processed and packaged foods) is one of the easiest ways to minimise your grocery bill.
In fact, research has found that the average Australian family could save more than $1800 a year by eating more plant-based wholefoods! 
Not only do wholefoods come with a much smaller price tag, they're the building blocks of a healthier and more sustainable diet, too. 
It's time to dig in – without digging deep. Here are some of our favourite low-cost vegan meals: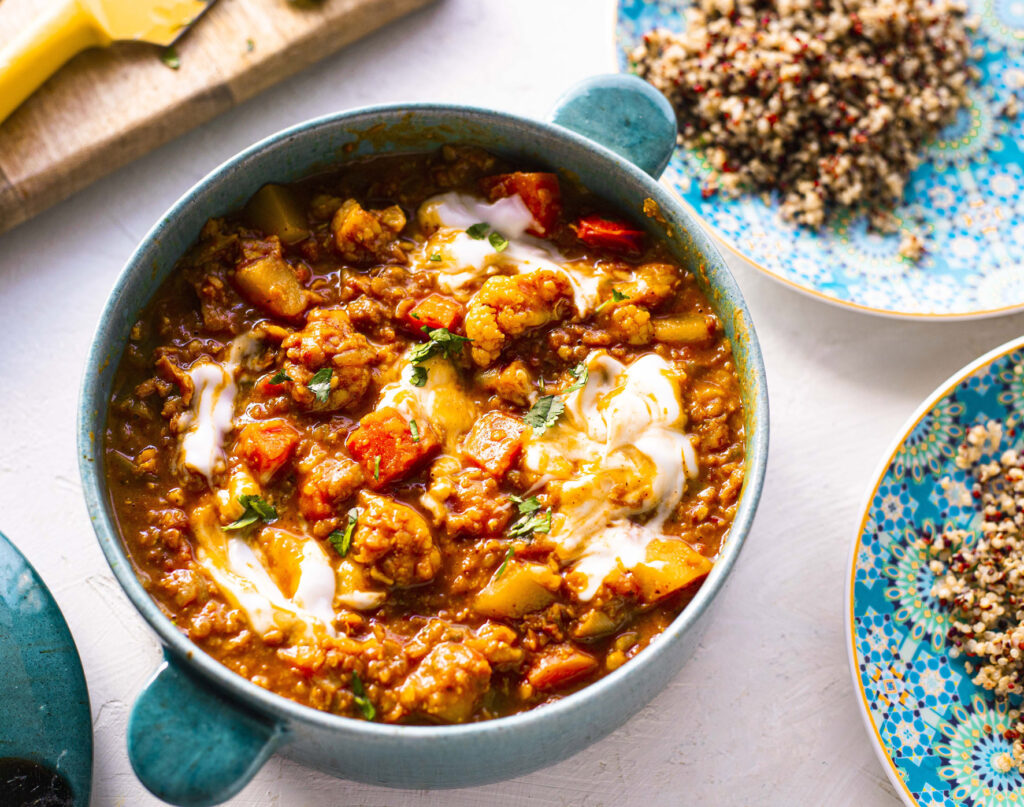 This nourishing bowl of lentil and veggie-packed goodness practically radiates warmth, thanks to an aromatic blend of Moroccan spices and the slight sweetness of dried fruit. It also freezes well, making it a great option for cheap meal prep.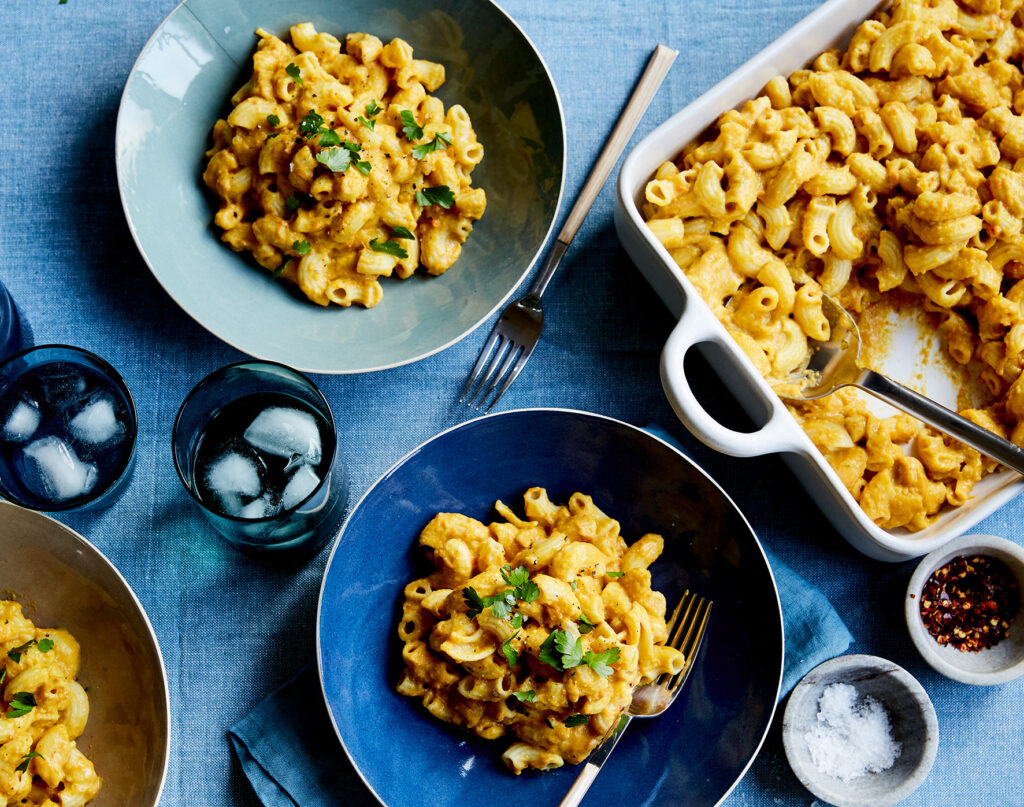 No store-bought vegan cheese necessary for this one! We're using the blades of your blender to cut costs – by whipping up a deliciously velvety mac & cheese sauce out of carrot, cauliflower, zucchini, chipotle peppers, and the magic of nutritional yeast.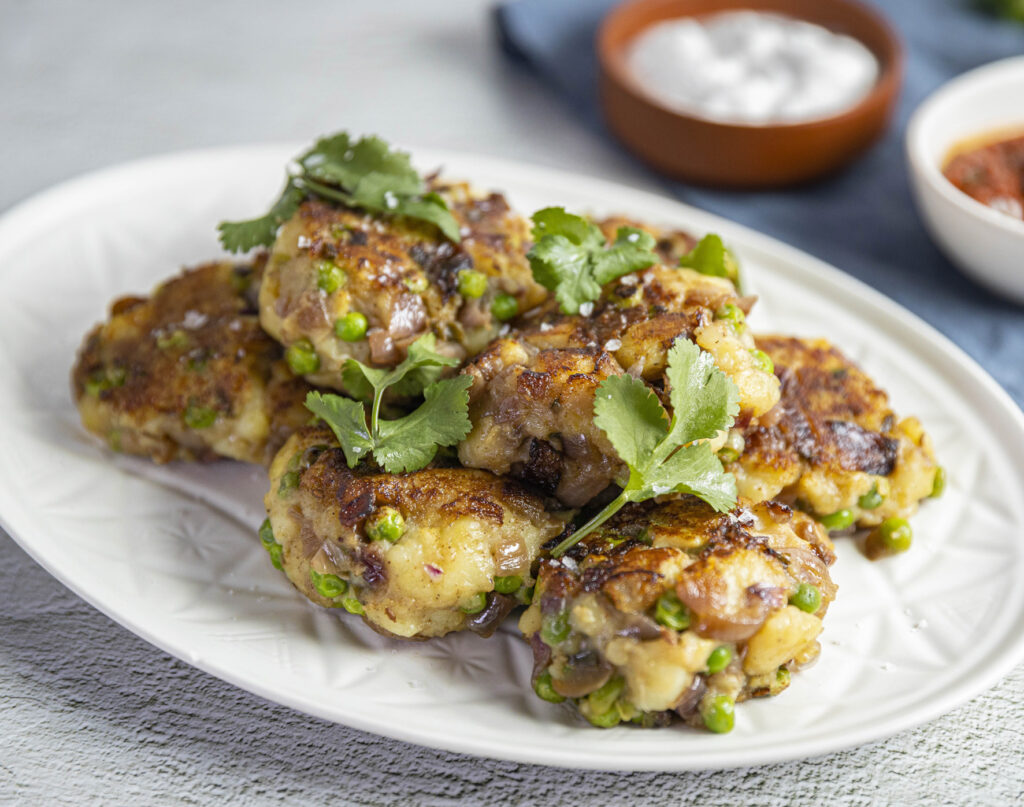 When it comes to pinching pennies, you can't go past potatoes. These money-savers can be mashed up and fried into some ridiculously tasty patties – they're somewhere in between a hash brown and a dumpling, and just as yum as both put together.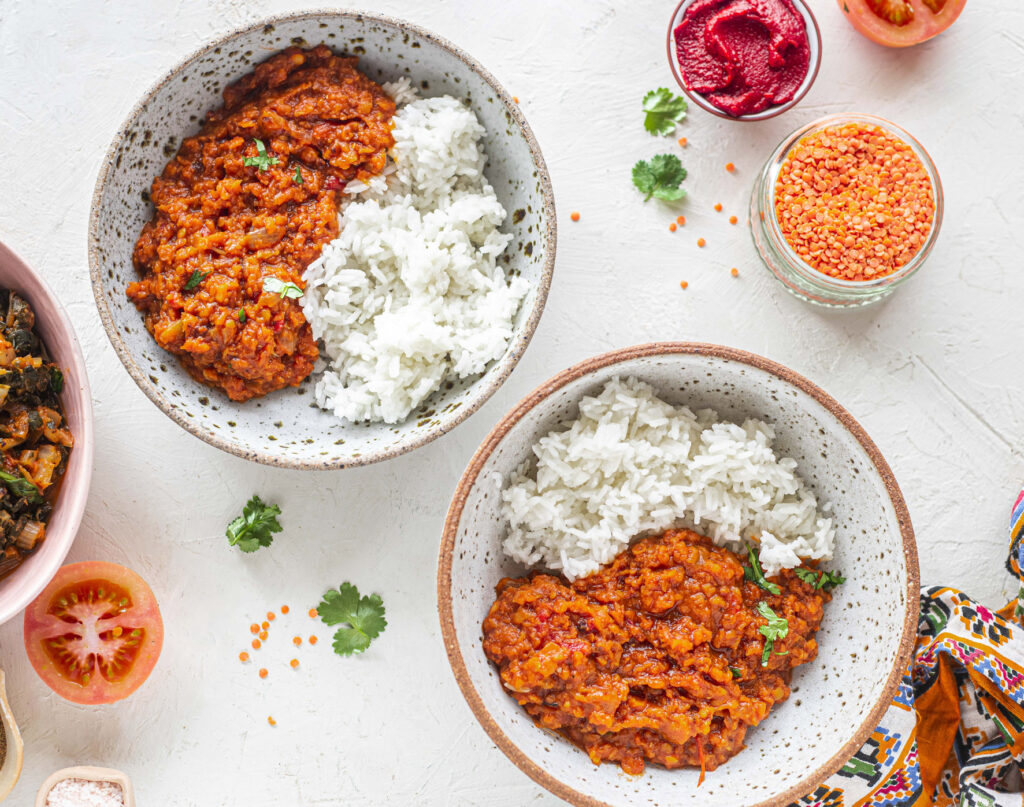 Using red lentils as the base of a stew is probably one of the thriftiest things you can do – yet this simple, pared-back recipe is still rich with flavour. Make it the centrepiece alongside Ethiopian-spiced greens and rice for a healthy and affordable feast.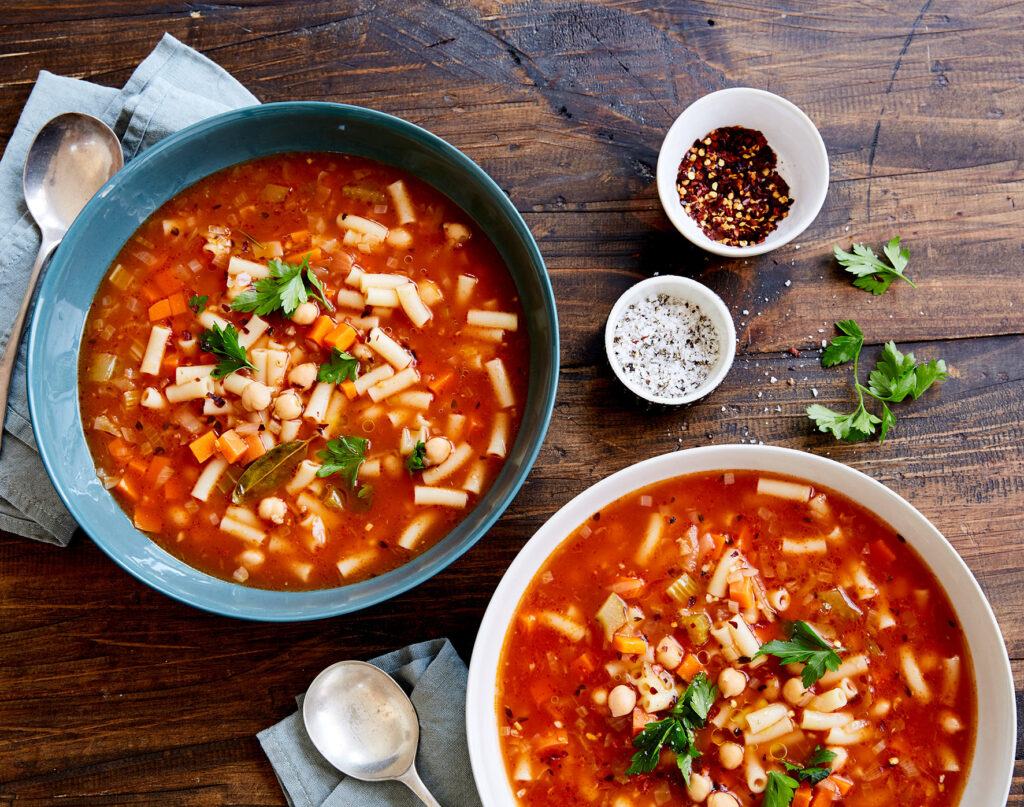 Macaroni-laden minestrone might be one of the most comforting meals there is … Extra-comforting is the fact that all the ingredients are super cheap and commonly found already hiding in the back of your pantry. Now's their time to shine!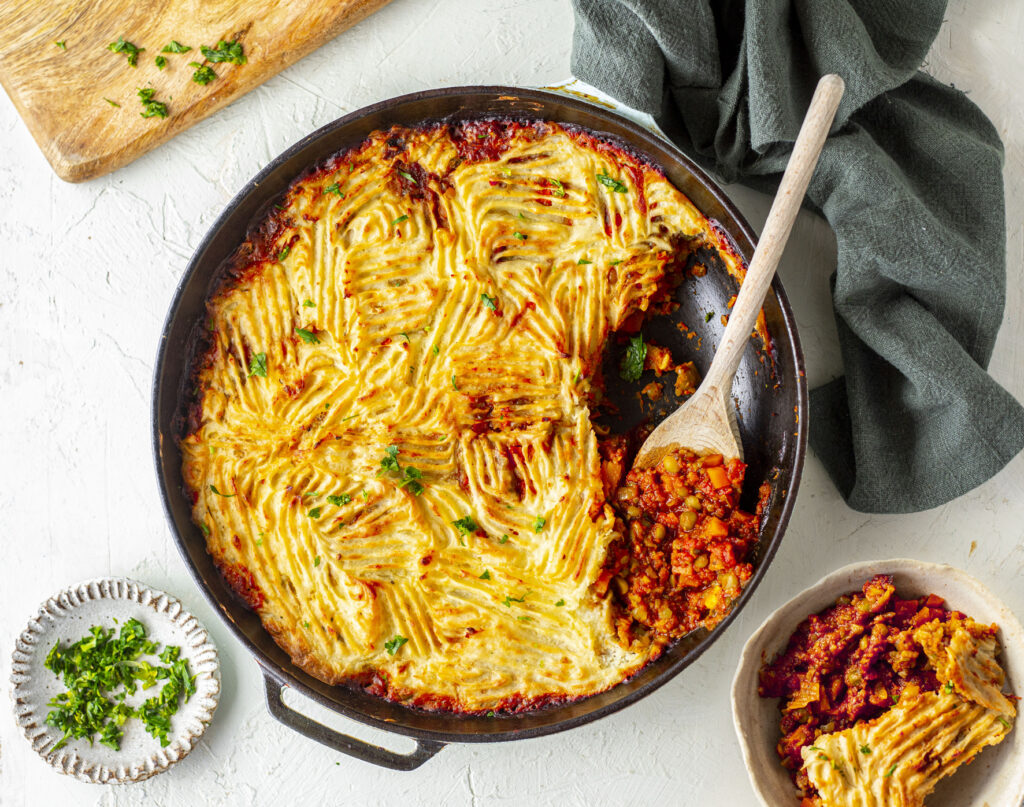 This plant-based shepherd's pie is full of herby, protein-packed lentils and veggies under that classic layer of golden mashed potatoes. It's just as indulgent as its meat-based counterpart – but much kinder to your wallet – not to mention animals ❤️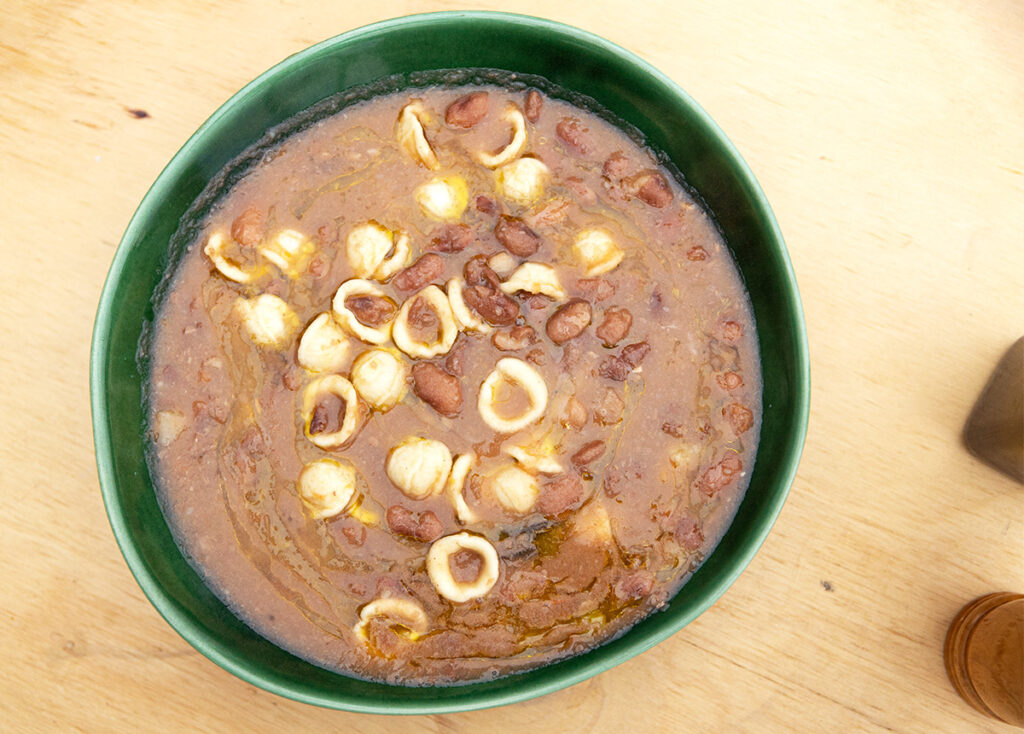 Pasta e Fagioli soup is incredibly low-cost, both literally and in terms of effort. Seriously, you are simply not ready for how easy this lazy-day dish is to make. No slicing and dicing required – just chuck everything in the pot and let it do its thing!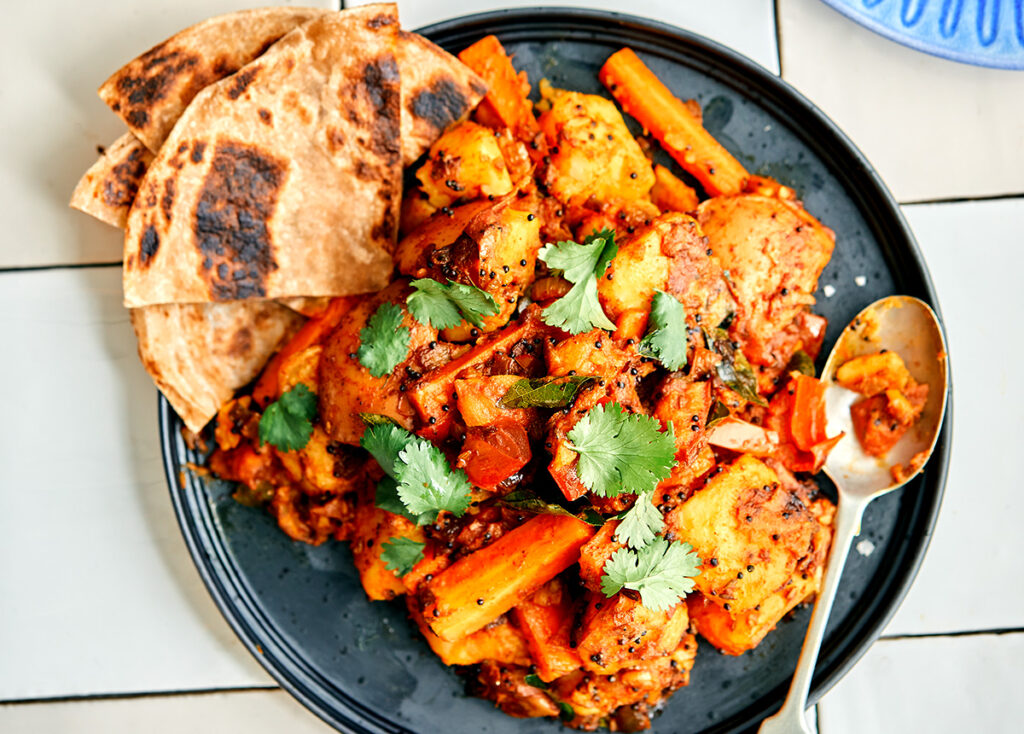 Keep costs low and nutritional value high with this nifty recipe for curried veg and flatbread. It's a match made in cheap-yet-healthy-meal heaven, loaded with plant-based goodness and complex carbohydrates that will leave you feeling fuller for longer.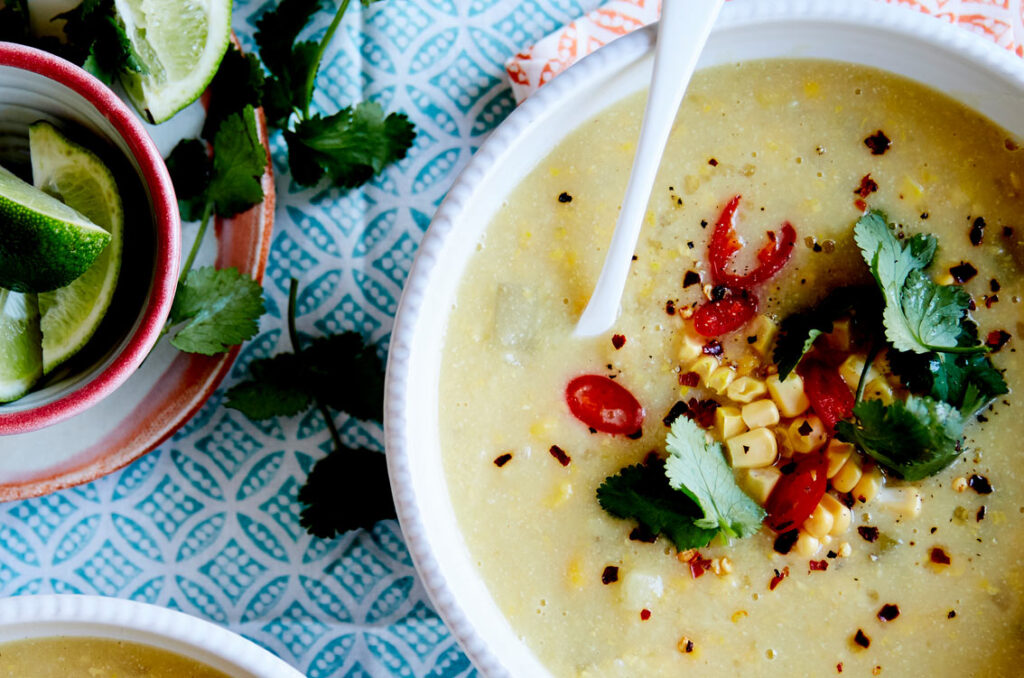 Featuring two of the cheapest pantry staples ever, this corn and potato chowder recipe definitely deserves a spot in your regular rotation. Don't skimp on the chilli, coriander, and lime – they bring the whole flavour profile together and make every mouthful sing.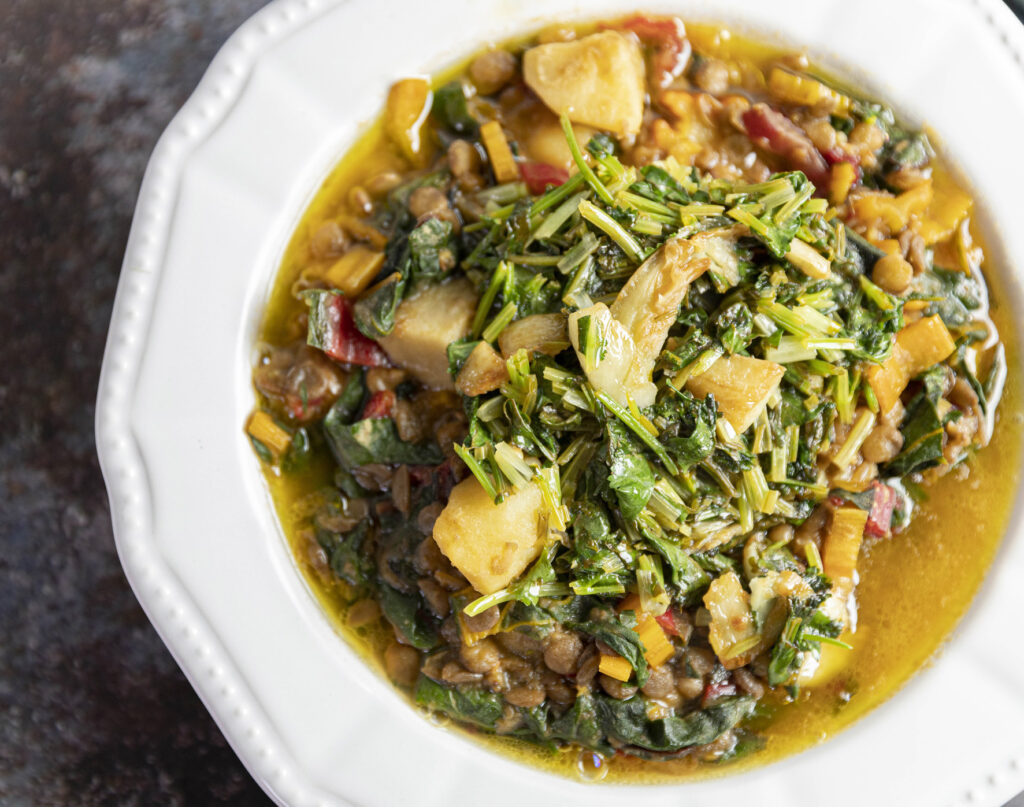 They say time is money – and this zesty recipe will save you both. You can go from drooling at the thought of it to tucking into it in under 30 minutes. The combination of lentils, lemon, and leafy greens really hits the spot when you're craving something nourishing.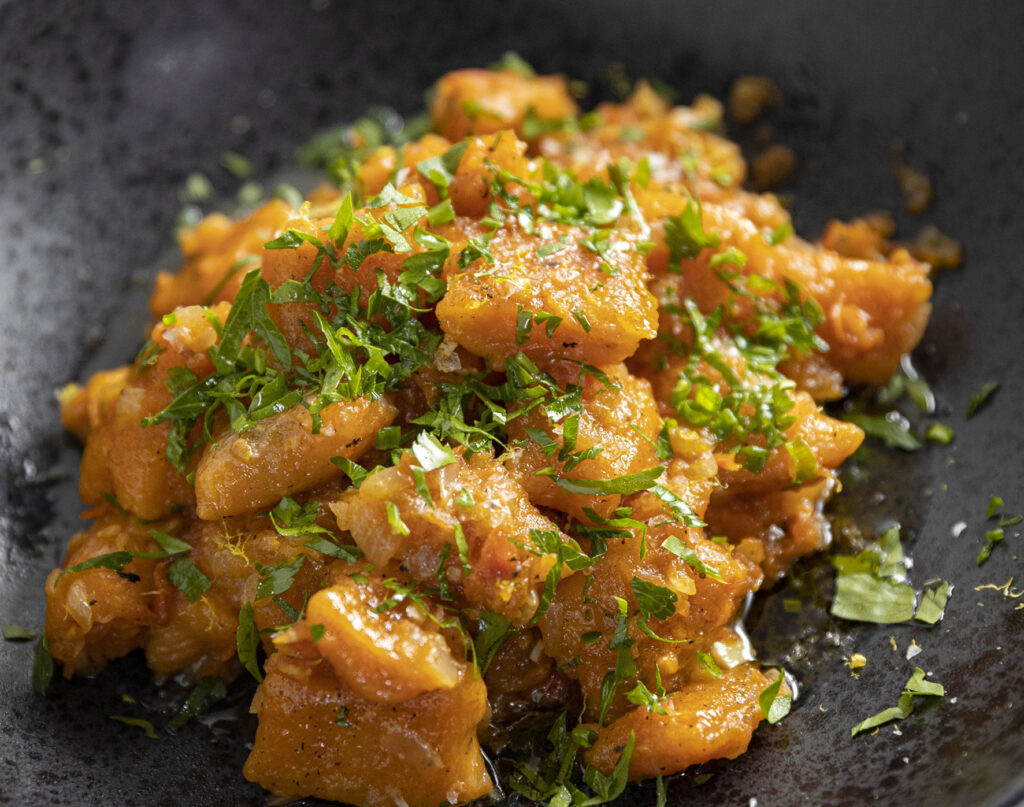 Sweet potato gnocchi is a super affordable option, especially when you make it from scratch – and the time investment is lower than you'd think too. These addictive little nuggets only take 20 mins to prep, and the payoff in flavour and satisfaction is unparalleled ✨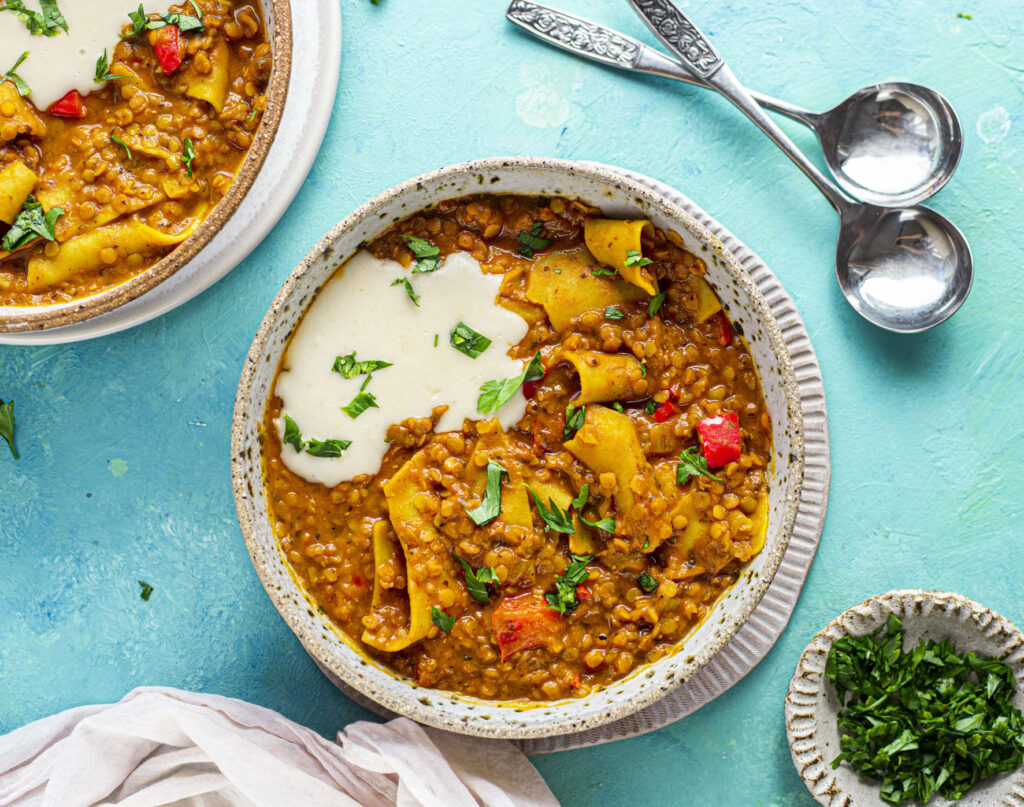 It might sound blasphemous to convert lasagne into a soup, but one spoonful and you'll understand. It's all the same flavours you love and just as budget-friendly as the baked option, but even more comforting. Proof that sometimes it pays to be experimental!
There's plenty more to explore
You can find a wealth of budget-friendly recipes on VegKit's recipe hub, and there are heaps of other free online resources too.
Some of our favourite go-to's for low-cost vegan meal ideas include Plant-based on a Budget, Plant-based and Broke, and this recipe round-up by The Green Loot.
We've also got a whole list of recommendations for budget-focused vegan cookbooks that will more than earn their keep in the kitchen! 
An inspiring little bonus to remember: By opting for wholesome plant-based food, you're not just saving money, you're also investing in a healthier you and a happier planet – a truly priceless combo!