Want to fall into step with nature by eating seasonally in autumn? Here are the best fruits, veggies, and recipes to savour at this cosy time of year. 
When the heat of summer gives way to cool, crisp autumn days, you'll probably find yourself instinctively gravitating towards comforting, nourishing fare like stews, soups, and roasted veg.
These are already great go-to's to have in your autumn arsenal – but there's a simple way to make them even better. Incorporating locally grown, seasonal produce into these classic cool-weather meals is a super achievable way of elevating your cooking, with a wide range of benefits.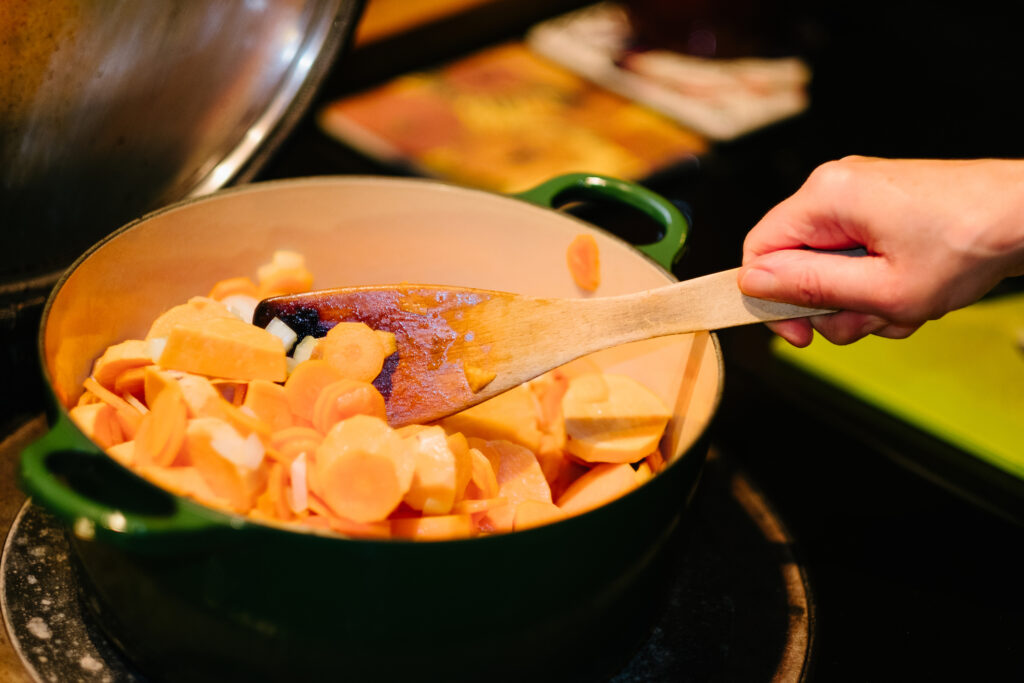 Fruit and veg that's currently in season and grown in your area doesn't have to travel as far to reach your plate, so it's likely to be super fresh, optimally nutritious, and flavourful – not to mention more affordable and better for the environment.
It's also just fun to learn how to sync your cooking with the seasons! There's something pretty satisfying about getting more in touch with the rhythm of nature and letting it guide your culinary exploits throughout the year. 
Autumn's iconic fruits and veggies are probably the easiest to visualise and remember, since they fit right in with the season's warm and cosy colour palette. Think apples, pears, figs, artichokes, Brussels sprouts, pumpkins, and squashes, as well as root vegetables like carrots, parsnips, sweet potatoes, and beetroot. 
Try adding these seasonally inspired plant-based recipes to your repertoire in autumn: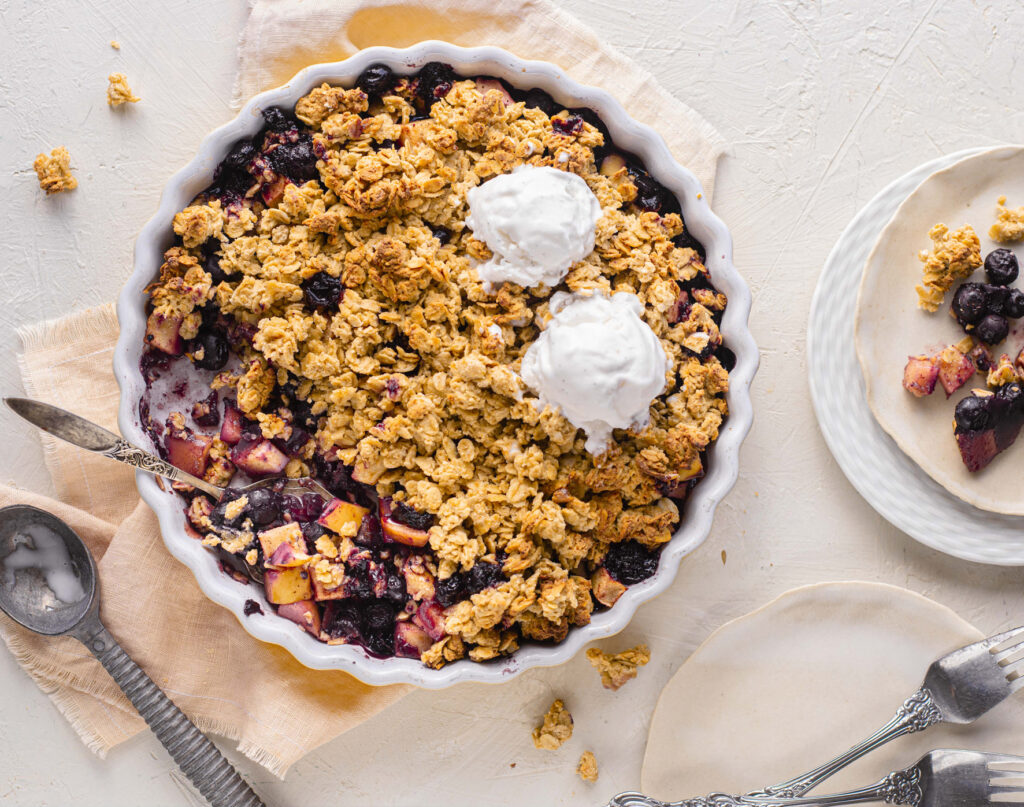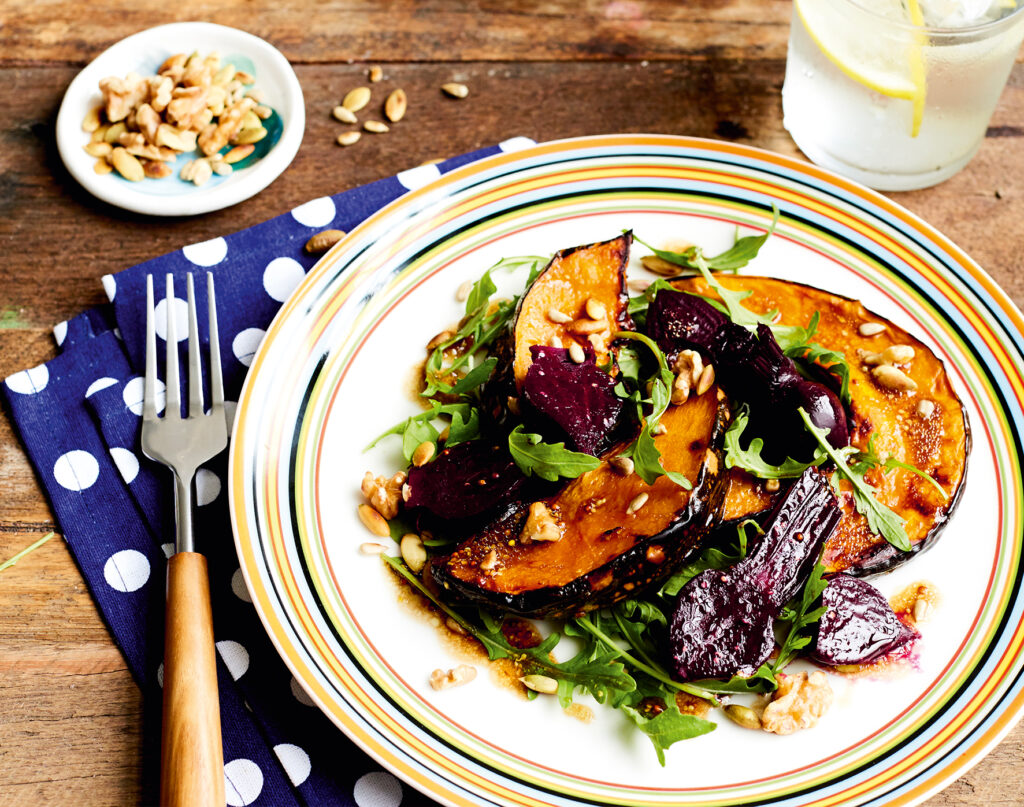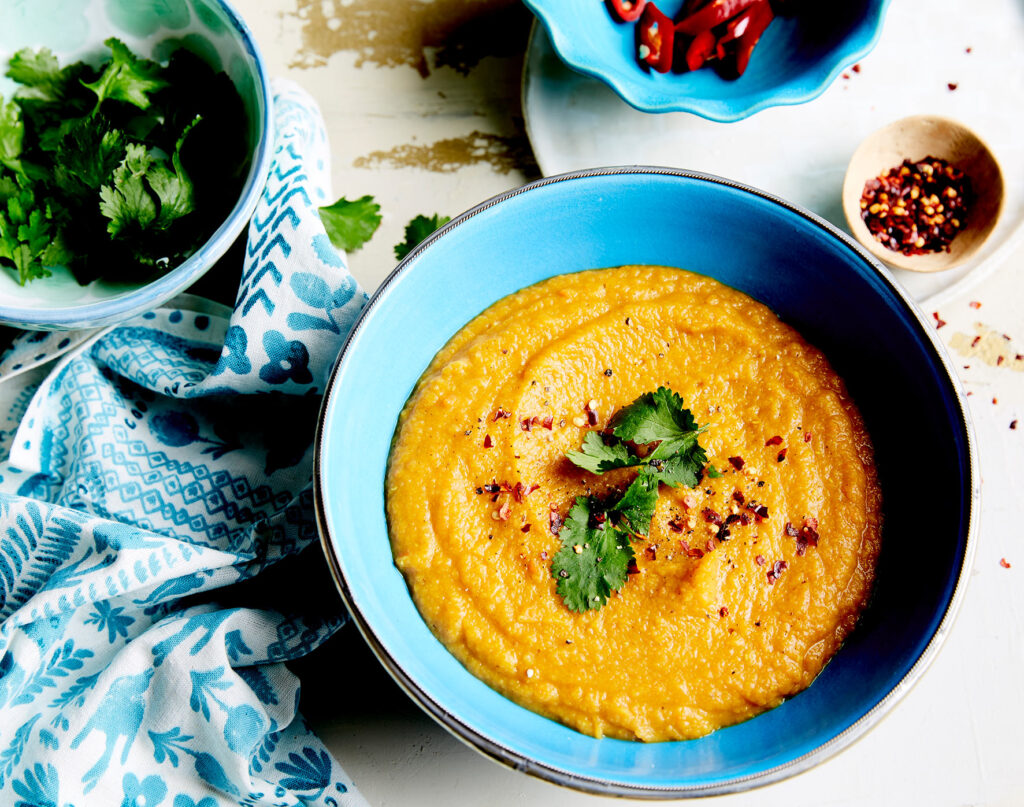 Keen to learn more about seasonal eating in Australia?
There's so much more where that came from – a whole year's worth of seasonal produce and exciting new recipes to explore! Check out our beginner's guide for all the practical info you need to find your feet with seasonal cooking, including ways to tell what's in season at the grocery store. 
We've also got guides (like this one!) for the other seasons, too: 
❄️ Seasonal Recipes for Winter (June – August)
🌸 Seasonal Recipes for Spring (September – November)
☀️ Seasonal Recipes for Summer (December – February)
Each guide is packed with tips and seasonal plant-based recipe ideas to get you started. It can feel like a lot to remember at first, but the good news is that you don't really have to try to memorise anything!
Come back to these guides whenever you need a refresher, and you'll soon become a pro at anticipating which fruits and veggies are coming back into season – and how to make the most of them in your meals. 
We've certainly found that cooking with the seasons inspires us to step out of our comfort zone more often, trying ingredients and recipes we wouldn't normally think of – some of which have become long-time favourites that we now look forward to every year.
Happy cooking and exploring this autumn! We'd love to hear how you go.